Planning to manufacture or import kitchen products, food containers or other food contact materials for sale in the United States? In this article, we introduce you to 21 CFR (FDA), Bisphenol A (BPA) Regulations, ASTM standards, lab testing requirements, and labeling rules.
Mentioned Products
Water bottles
Baby bottles
Plastic kitchen products
Beverage containers
Stainless steel cookware
Lunchboxes
Cutlery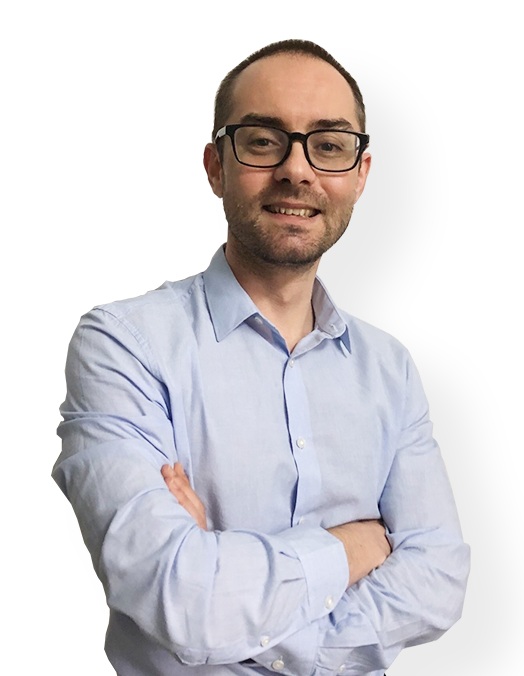 We Help Brands & Importers With Product Compliance (US & EU)
Book a free consultation call today with Ivan Malloci to learn how we can help you with:
Product Requirements Lists
Product Certification
Product & Packaging Labeling
Lab Testing
21 CFR (FDA)
The 21st section of CFR, namely known as Title 21, regulates food and drugs, cosmetics and medical products in the US, including food contact materials.
Restricted substances
21 CFR limits the number of heavy metals and chemicals used in food contact materials. For example, Section 172.105 of 21 CFR requires that heavy metals such as lead should not be more than 10 parts per million in FCM products; arsenic should not be more than 3 parts per million in FCM products, and mercury should not be more than 1 part per million products.
In the following section, we introduce several articles of 21 CFR concerning food contact materials for importers' reference.
General Indirect Food Additives (21 CFR 174)
Section 174 of 21 CFR sets the general guidance of the use of food additive substances, which should be compliant with the corresponding regulations and under a good manufacturing practice and are safe for human health. For example, the amount of food additive substance used in FCM products should not exceed the threshold stipulated by CFR.
Substances that are approved by CFR to use in FCM products should be:
1. Substances recognized as safe in or on food and its packaging
2. Substances approved by FDA
Adhesives and Components of Coatings (21 CFR 175)
Section 175 of 21 CFR provides the list of chemical substances that are authorized to use in adhesives and coating in food contact materials, such as packaging, containers, and labeling, as well as the standards of the good manufacturing practice.
Examples of authorized chemical substances in adhesives and coatings for FCM products:
Abietic acid
Acetone
Acetone-urea-formaldehyde resin
Chlorobenzene
Ethylene glycol
To see the full list of CFR authorized chemical substances for adhesives and coatings, please click here.
Paper and Paperboard Components (21 CFR 176)
Similar to the previous part, section 176 of 21 CFR lists a group of chemical substances that are allowed to be used as the components of paper and paperboard food contact materials.
It also introduces the methods of manufacturing, producing, packaging, and processing of food contact materials using authorized chemical substances for paper/paperboard materials.
It mandates that the amount of restricted chemical substances used as printing ink on the paper or paperboard, which are intended to come in contact with foodstuffs, should not exceed the prescribed limitations.
For instance, article 130 of section 176 sets requirements for the anti-offset powders, which keeps ink from rubbing off of decorating paper and paperboard. Anti-offset powders used for food packaging must follow FDA rules as described here.
The FDA has specifically approved the following substances for use in anti-offset powders:
carbon tetrachloride
methyl hydrogen polysiloxanes
stannous oleate
zinc-2-ethyl hexoate
To see the full list of CFR authorized chemical substances for paper and paperboard materials, please click here.
Polymers (21 CFR 177)
Section 177 of 21 CFR provides a detailed interpretation of the requirements, standards and testing methods for components used in single and repeated food contact materials surfaces.
For example, article 1210 of section 177 explains the requirements of manufacturing gasket sealing for food containers and the authorized substances; or, Article 2800 of section 177 explains the standards for products that are made with textiles and textile fibers that are for use in producing, manufacturing, packing, processing, preparing, treating, packaging, transporting, or holding food.
Adjuvants, Production Aids, and Sanitizers (21 CFR 178)
Section 178 of 21 CFR sets the requirements for the number of chemical substances that are allowed to be contained in the components of additives in food contact materials, such as sanitizers utilized to control the growth of microorganisms, antioxidants, stabilizers, adjuvants, and production aids substances. In addition, this section also introduces the standards and testing methods for the above-mentioned substances.
Irradiation in the Production, Processing, and Handling of Food (21 CFR 179)
Section 179 of 21 CFR interprets the standards and requirements for using radiation in the treatment and processing of food as well as food packaging materials, in order to assure safe use of the radiation sources.
For example, article 21 of section 179 mandates the disclosure of the sources of radiation used for inspection of packaged food, and for controlling food processing.
FCM lab testing
In order to assure that your products comply with 21 CFR, we recommend you hire a reputable third-party lab-testing company, such as Bureau Veritas, Intertek or SGS to perform an assessment for their products.
Testing costs
The cost of an FCMs lab test is at least $200. It can vary depending on the individual lab and the service package you pick. The cost can be much higher depending on the materials and colors of the articles.
Risks
Some materials used to make kitchen utensils, food packaging and other FCMs are not compliant with the requirements outlined in 21 CFR. Here are some typical risk scenarios food contact materials importers must take into consideration:
Plastic lunchboxes containing excessive amounts of Bisphenol A
Steel water bottles containing excessive amounts of lead and other heavy metals
Bamboo composites containing melamine
Compliance cannot be taken for granted when importing products from China, and other countries. It's therefore important to only select suppliers that can provide existing test reports and thus show an existing compliance track record. Further, US consumers should avoid buying food contact products from foreign e-commerce websites as such items are often non-compliant.
Bisphenol A (BPA) Regulations
BPA is a kind of chemical substance that is widely used in making polycarbonate plastics and epoxy resins since the 1960s. Polycarbonate plastics can be used as the material to make food and beverages' containers, such as water bottles, baby bottles, and plastic containers.
BPA can cause cerebral injury and genital diseases to the human body, and besides being regulated at the Federal level by the FDA (21 CFR 175, see above), it is also regulated by several US states. For example:
California: The Health and Safety Code Division restricts the level of BPA to a maximum of 0.1 ppb, for bottles intended to be used by children less than 3 years old.
New York State: The Environment Conservation Laws prohibit the use of Bisphenol A for FCM products marketed for children under 3 years old.
Washington DC: The Code of the District of Columbia prohibits the use of Bisphenol A for FCM products marketed for children under 4 years old.
ASTM Standards
ASTM standards are voluntary for manufacturers and importers. However, manufacturers and importers can still use such standards as a guide book for ensuring product compliance and quality, during the manufacturing and importing processes.
Examples of ASTM standards for food contact materials
a. ASTM F2643-15, Standard Specification for Powered Pot, Pan and Utensil Washing Sinks
b. ASTM F1047-17, Standard Specification for Frying and Braising Pans, Tilting Type
c. ASTM F1640-16, Standard Guide for Selection and Use of Contact Materials for Foods to Be Irradiated
d. ASTM C1607-12, Standard Test Method for Determination of "Microwave Safe for Reheating" for Ceramicware
e. ASTM F3039-15, Standard test method for detecting leaks in nonporous packaging or flexible barrier materials by dye penetration
If you are interested in knowing more ASTM standards for food contact material products, check the official website of ASTM.
ASTM testing
Importers are responsible for providing corresponding lab test reports to the authorities concerned if necessary.
Therefore, simply contact lab-testing companies such as SGS, Intertek, QMIA, Bureau Veritas who provide ASTM standards' slab-testing services to get an accredited lab test report for the products.