Bisphenol A (BPA) is an organic chemical used to improve durability and heat resistance in plastics. As such, BPA has long been used when manufacturing everything from kitchen utensils and toys to certain medical devices.
That said, studies show that Bisphenol A may interrupt hormones, and cause other damages to the human body. It's therefore not surprising that Bisphenol A is regulated in the United States.
In this guide, we explain what importers and manufacturers must know about Bisphenol A restrictions for a wide range of products.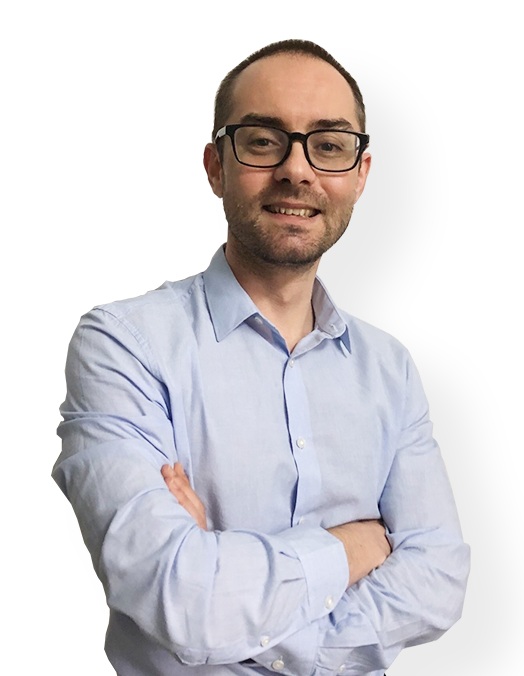 We Help Brands & Importers With Product Compliance (US & EU)
Book a free consultation call today with Ivan Malloci to learn how we can help you with:
Product Requirements Lists
Product Certification
Product & Packaging Labeling
Lab Testing
What is Bisphenol A?
Bisphenol A, or BPA, is an organic chemical that plays an important role in the manufacturing of polycarbonates, epoxy resins, and other plastics.
Bisphenol A is used to enhance the durability, and heat resistance of plastic products. The benefits are especially evident in the food contact materials industry, as BPA-based food containers and packaging have a better preservation performance of the food.
Here some examples of categories of product that might contain BPA:
Food contact materials
Children's toys
Electronic components
Medical devices
However, starting from the late 1990s, some countries restrict the use of BPA to a varying degree due to scientific researches associating BPA with development and functionality damage to humans' hormone system, brain, and reproductive organs.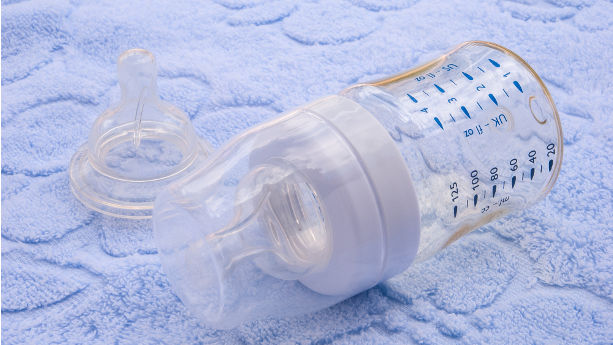 Is Bisphenol A banned in the United States?
The FDA approved the use of BPA for food contact materials during the 60s when it was first used for its product, as all new substances need to go through the premarket approval process. However, the use of BPA in food contact materials is controversial in the United States and many other countries. The public and industries have had concerns over the toxicity caused by BPA for decades.
That said, BPA is still subject to continuous research. According to the FDA's perspective on BPA after performing safety assessments and research, the hazards caused by the BPA contained in food packaging still need to be evaluated further.
Having said that, the FDA deauthorized the use of BPA for baby bottles, sippy cups, and epoxy resins packaging for infant formulas, after accepting two petitions on this matter. Additionally, around 15 US states also have their own laws restricting the use of BPA, mainly in food contact materials intended for children.
In short, BPA may not be outright banned – but restricted for a range of products.
Which products and materials may contain Bisphenol A?
Here are a few examples of products that may contain Bisphenol A:
Medical equipment
Electronics components
CDs and DVDs
Thermal paper receipts
That said, the main focus of Bisphenol A regulations concerns food contact materials such as:
Tin cans
Plastic lunch boxes
Plastic films
Baby bottles
Sport water bottles
This could partly be explained by Bisphenol A migration levels from the product to the food (e.g. when heated), which could be particularly harmful to pregnant women, infants, and young children.
Children Food Contact Materials: FDA 21 CFR
The FDA banned the use of BPA in the following products:
a. Epoxy resins coatings in packaging for powdered and liquid infant formula
b. Polycarbonate infant feeding bottles (or baby bottles)
c. Spill-proof cups intended to help train babies to drink from cups (or sippy cups)
Manufacturing or importing any of these products in the United States violates the 21 CFR 175.300 and CFR 177.1580 unless they are BPA-free.  Thus, if you are planning to import any of these products into the United States, we recommend you get in touch with a reliable testing company. You can read more about this topic at the end of the article.
Bisphenol A State Regulations
Many states in the United States ban or restrict the use of BPA in consumer products. Here's an overview:
California
Connecticut
Delaware
District of Columbia
Illinois
Maine
Maryland
Massachusetts
Minnesota
Nevada
New York
Vermont
Washington
Wisconsin
In particular, most of these states have developed their own regulations restricting the use of BPA in children's food contact materials that are intended to be used by children younger than 3-4 years. Below, we provide a description of some of these regulations.
California: Product Safety: Bisphenol A
The Bill prohibits the manufacture or distribution of bottles and cups intended to be used by children under the age of 3 years old containing more than 0.1 parts per billion of BPA.
Connecticut: Bisphenol A Ban on Children Products and Thermal Paper
In 2009, the state of Connecticut passed an act intended to ban:
a. any children's products containing BPA intended to be used by children under the age of 3 years
b. any reusable food containers, jars or cans intended for food or beverage containing BPA
Note that disposable products are exempted and that the act requires labeling for certain products that contain BPA.
In 2011, the state of Connecticut passed a second ban, concerning any thermal paper receipts containing BPA. The reason is that thermal paper receipts that contain BPA might pose a danger for unborn children of pregnant cashiers, which are forced to handle a high number of receipts at work.
District of Columbia: Restrictions on Bisphenol A
This regulation prohibits the manufacture, sale, or distribution of BPA-contained empty bottles, cups, or other containers that are designed to be filled with solid food or liquid for consumption by a child under the age of 4.
Chicago (Illinois): BPA-Free Kids Ordinance
This Ordinance bans the distribution and sales of containers for the purpose of filling food or liquid serving children under the age of three that contains BPA.
Regulated containers include feeding bottles, cups, and sippy cups. In addition, the Ordinance requires a label indicating that the items are free of BPA.
Minnesota: Prohibition of BPA-Contained Food Contact Products
The state of Minnesota prohibits the sales of food contact containers intended to be used by children between 0-3 years old that contain BPA.
New York: Bisphenol A-Free Children and Babies Act
This Bisphenol A-Free Food Contact Products For Children and Babies Act prohibits the manufacture or distribution of child care products that contain BPA when they are intended to market to children under the age of 3 years old. Such products include:
Pacifiers
Feeding bottles
Sippy cups
Other beverage containers
This act allows regulated products that do not contain BPA to be labeled as "BPA-Free".
Washington: Prohibiting Certain Plastic Containers Made with BPA
The Bill forbids the manufacture, sale, or distribution in the state of Washington of plastic containers containing BPA. The range of regulated products includes:
a. Empty bottles, cups, or other food or beverage containers designed to hold food and beverage for children under 3 years old
b. Sport bottles
BPA Lab Testing
BPA restrictions in the United States are mostly related to the food contact containers marketed to infants and young children.
Given the fact that BPA restrictions are mainly enforced by state regulations that might have different requirements, importers should contact a reliable lab testing company to assess the best compliance strategy and what lab testing might be needed for their product.
The following are lab testing companies that offer BPA detection test services for consumer products:
Finally, note that Bisphenol A testing costs normally start at around US$90-100 per material.
Compliance Risks
BPA can still be found in plastics used to manufacture food contact materials, toys, and other products. Keep in mind that products manufactured for countries and markets with more lax (or non-existent) BPA restrictions often do contain the chemical. Further, many suppliers simply lack information on the materials they procure from subcontractors – they simply don't have a clue whether their materials contain Bisphenol A above the set limits or not.
We recommend that you take the following steps when sourcing suppliers in China, Vietnam, and other countries in Asia:
1. Contact suppliers that claim to have experience manufacturing products in compliance with US and EU Bisphenol A regulations
2. Request lab test reports for the sake of verifying that the supplier does have experience manufacturing BPA-free products
3. Submit a pre-production sample and a batch sample for BPA lab testing