Planning to import or manufacture helmets in the United States? In this article, we will explain both mandatory and voluntary requirements for different types of helmets, including CPSC, OHS Act, ANSI standards, and more.
Mentioned Products
Bicycle Helmets
Work Helmets
Construction Helmets
Motorcycle helmets
Skiing and snowboarding helmets
Ice hockey helmets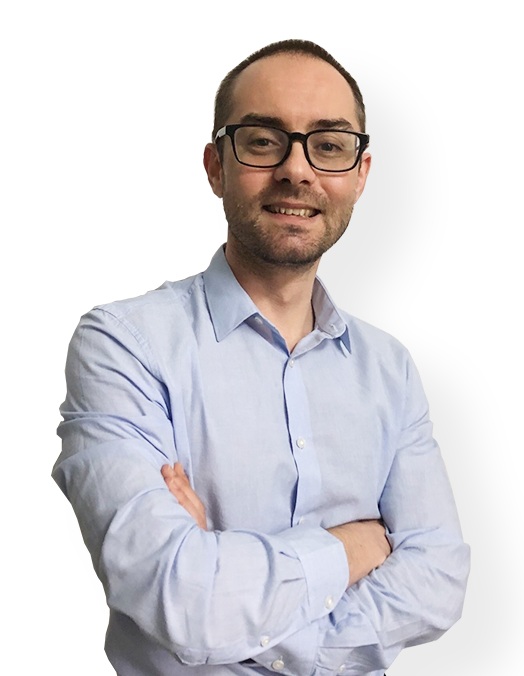 Do you need help with product compliance? (EU & US)
Request a free consultation call today with Ivan Malloci to learn how we can help you with:
Product Requirements Lists
Product Certification
Product & Packaging Labeling
Lab Testing
Bicycle Helmets: CPSC Safety Standards
Imported bicycle helmets must meet the requirements under the CPSC bicycle helmet standards – 16 CFR part 1203, in order to reduce the risk of serious injury and death to bicyclists. The standard covers most safety requirements of bicycle helmets, such as labeling, certification, and lab testing.
Safety Standards
16 CFR part 1203 also provides voluntary standards for bicycle helmets' importers and manufacturers. Further, it requires that bicycle helmets must comply with one or more voluntary standards to ensure safety requirements.
Here are some standards that have been incorporated by reference:
ANSI standards Z90.4 – Protective Headgear for Bicyclists
ASTM standards F1447 – Standard Specification for Protective Headgear Used in Bicycling
ASTM standards F1446 – Standard Test Methods for Protective Headgear
Lab testing
Note that the only way to ensure that your product complies with a given standard is to obtain a valid test report from a reputable testing lab such as Bureau Veritas, SGS, TUV, or others.
Labeling requirement
Imported bicycle helmets shall provide permanent and visibly labels with warnings, signal words, and instructions. Here is an overview of the label requirements:
1. Helmet's model and safety instruction.
2. A graphic instruction of proper positioning.
3. A warning label to inform the user that no helmet can protect against all possible injuries.
4. Maximum protection of the helmet can provide.
5. A warning label for damaged helmets shall be replaced or destroyed.
Importers shall prepare all label files in .ai or .esp format, then instruct their supplier with the placement and size.
General Certificate of Conformity (GCC)
Bicycle helmets importers and manufacturers must also provide a GCC. The GCC shall state all applicable rules for which the helmet has been tested, and provide relevant certification and test reports to support.
If your bicycle helmets are manufactured in the US, then the manufacturer is responsible to issue the GCC; if the bicycle helmets are manufactured outside the US, then the importer is responsible to issue the GCC. Further, generally speaking, you shall provide the GCC to the distributor or retailer in either physical or electronic form.
GCC Content Summary
1. Product identification and description
2. List of applicable standards
3. Company information
4. Contact details: Mailing address, e-mail address, phone number
5. Name of the person holding the test report
6. Date (month, year) and place (city, country) of production
7. Date (month, year) and place (city, country) of product testing
8. Third-party testing company, contact person, e-mail, phone number and address
Learn more
Learn more about how to issue a GCC for your bicycle helmet products by reading this guide.
Working Helmets: OSH Act
The Occupational Health and Safety Act set requirements for helmets that are used in working place such as construction sites. As such, if you are planning to import working helmets to the US, it is important to understand the requirements in advance.
ANSI Standard for Head Protection, Z89.1
The main national standard that has been incorporated under the OHS Act is The American National Standards Institute (ANSI) Standard for Head Protection, Z89.1.
This ANSI standard sets requirements for working helmets with respect to:
Flammability
Force transmission
Apex penetration
Electrical insulation testing
ANSI Label
For working helmets, importers will also need to provide the ANSI label to show compliance on the helmets. The label shall include information such as:
Manufacturer's identification
Model designation
Type of working helmet
Year and month of manufacturer
Size and size range
Warning label (if applicable)
Importers shall either obtain the certification and test reports from the supplier or book a third-party lab testing for the helmets. Established test companies such as Intertek, SGS, and QIMA offer comprehensive testing services including conformity assessment, lab test, and certification.
Motorcycle Helmets: DOT and Snell Standards
Motorcycle helmets must obtain at least one safety certification to be legally sold in the US. Before importing motorcycle helmets, importers shall obtain either DOT or Snell approval.
DOT Standard
The US Department of Transportation (DOT) sets minimum standards for all motorcycling helmets sold in the US. The standard is known as the DOT helmet standard or Federal Motor Vehicle Safety Standard 218 (FMVSS 218).
FMVSS 218 provides minimum performance requirements for motorcycle helmets, for instance:
Impact attenuation test – peak accelerations shall not exceed 400g
Penetration test – the striker shall not contact the surface of the test head form
Retention system – the product components shall withstand the loads specified without separation
Configuration – the helmet shall provide peripheral vision clearance of at least 105 degrees to each side of the mid-sagittal plane.
DOT Labeling
Even if you have verified compliance for the standard, you will still need to attach the certification label on the helmet. The "CERTIFIED" label shall be located near the bottom edge of the posterior portion of the helmet.
In addition, the motorcycle helmets shall contain a label with the following information:
Manufacturer's name
Discrete size
Month and year of manufacturer
Product instructions
Snell Standard
The Snell standard is not required by law in the US, excluding some race bodies. However, it has been widely accepted to evaluate the safety requirements of a motorcycle helmet, as it is a stricter standard for motorcycle helmets used in racing activities such as drag racing and karting.
For the race model motorcycle helmet, the SA 2015 Snell standard applies; for street model motorcycle helmet, the Snell M2015 standard applies. Importers shall comply with applicable standards depending on the helmet's type, and assess the conformity before importation.
Other Helmets: ASTM and ANSI Standards
ASTM Standards
ASTM provides standards for a wide range of helmets placed in the market. Here are some applicable ASTM standards for helmets:
ASTM F1447 – Standard Specification for Helmets Used in Recreational Bicycling or Roller Skating
ASTM F1492 – Standard Specification for Helmets Used in Skateboarding and Trick Roller Skating
ASTM F2040 – Standard Specification for Helmets Used for Recreational Snow Sports
ASTM F1446 – Standard Test Methods for Equipment and Procedures Used in Evaluating the Performance Characteristics of Protective Headgear
Therefore, importers can utilize ASTM standards for their helmet's specifications and lab testing. We suggest that importers can go to the ASTM office website search for relevant standards.
ANSI Standards
The American National Standards Institute (ANSI) provides voluntary standards for bicycles, ice hockey, skiing, snowboarding, canoeing, and water sports helmets. ANSI standards have been incorporated with the CPSC 16 CFR part 1203, and importers can comply with ANSI standards to meet the requirements.
Here are some ANSI standards for helmets:
ANSI standards Z262.1-Ice hockey helmets
ANSI standards Z90.4 – Protective Headgear for Bicyclists
ANSI standards Z263.1- Recreational alpine skiing and snowboarding helmets
When importing sports helmets, ANSI can be an alternative standard to comply with. Importers can search for additional standards on the official website.
Compliance Risks
Helmets manufactured outside the United States are not necessarily designed to comply with relevant ASTM, CPSC, or ANSI standards. In fact, there are plenty of helmets made for other countries and markets – which fail to meet the basic safety requirements in the United States. It's therefore essential that you either verify any pre-existing lab test reports – or submit a product sample for third-party testing.
SGS, Intertek, TUV, and most other major testing companies offer lab testing services for work helmets, sports helmets, and bicycle helmets.
Other Information
Children's Helmets: CPSIA
Helmets intended for children aged 12 years or younger must also comply with CPSIA. Notice that CPSIA is not a replacement for other applicable standards and regulations.
Here's a summary of the CPSIA requirements:
Third-party lab testing mandatory
Notice that CPSIA is mandatory for both importers and domestic manufacturers.
Country of Origin
All imported helmets are required to attach a permanent country of origin label on the product and its packaging. The label shall be written in English and visibly shown to the users.
Here are some examples:
Made in China
Made in Japan
Made in Sweden
Made in France
Label file
Label files in .ai or .eps are generally accepted. Importers shall prepare these label files then submit them to the supplier with instructions such as placement and size.
California Prop 65
California Proposition 65 (CA Prop 65) sets limits to over 800 hazardous substances presented in the product including Helmet. To legally import and sell helmets in California, importers shall test their helmet for those restricted substances, or provide a warning label on the helmet if it contains any above-limit substances.
Restricted substances include some chemical and heavy metals that are commonly used in coating, paint, and plastic parts, such as lead, mercury, and cadmium. A few suppliers can provide the CA Prop 65 test report, if not, importers shall consider lab testing via some leading testing companies such as SGS, TUV, and Bureau Veritas.
Packaging Materials Regulations
The helmet's packaging is also regulated in the US. Importers shall also comply with the packaging requirements before the shipment. Here is an overview of packaging requirements:
Heavy Metals Restrictions
Heavy metals are the main concern when it comes to packaging material. Certain hazardous heavy metals such as mercury, lead, and nickel, are restricted at a certain level. Importers shall verify the heavy metals content in the packaging via manufacturers or third-party testing companies.
Labeling Requirements
Compliance marks such as country of origin and warning labels shall be permanently attached to the packaging as well.
Bag Suffocation Warning
In certain cities and states in the U.S including New York, Rhode Island, Virginia, New York City, and Chicago, there is a regulation requiring that importers must provide the suffocation warnings on their polybags packaging. And more likely, this requirement may be applicable to other states or cities in the future, therefore, importers shall be aware of this regulation in the product development stage.
In addition, the bag suffocation warning is a mandatory requirement for Amazon sellers in the US, importers shall prepare and present the label to Amazon before listing their helmet products.
Here is an example of the bag suffocation warning label:
Warning: To avoid the danger of suffocation, keep this plastic bag away from babies and children. Do not use this bag in cribs, beds, carriages, or playpens. This bag is not a toy.
Additional Resources
1. States with Toxics in Packaging Laws (Link)
2. Bag Suffocation Warning (Link)