Baby pacifiers are subject to safety standards, substance regulations, labeling, certification, and lab testing requirements in the United States. In this guide, we explain the basics that every baby pacifier importer or manufacturer in the US must know about CPSIA, ASTM standards, compliance risks, and more.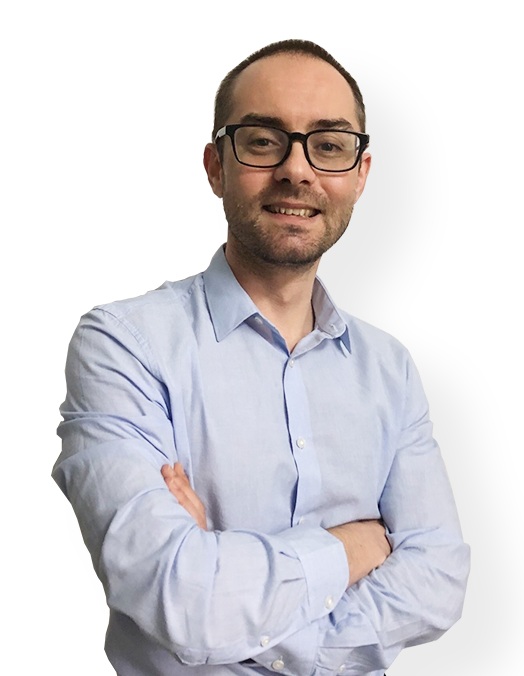 Do you need help with product compliance? (EU & US)
Request a free consultation call today with Ivan Malloci to learn how we can help you with:
Product Requirements Lists
Product Certification
Product & Packaging Labeling
Lab Testing
CPSIA
CPSIA is a federal act that regulates children's products imported or manufactured in the US, including baby pacifiers. Under the CPSIA, a pacifier is defined as an article that consists of a nipple that is intended for a young child.
In order to ensure the safety of children, baby pacifiers' importers and manufacturers must comply with the applicable requirements under the CPSIA before they import and sell in the US.
CPSIA Requirement
16 CFR Part 1511
16 CFR Part 1303
16 CFR 1307.3
16 CFR Part 1500.87
ASTM F963
Children's Product Certificate (CPC)
Test Report
CPSIA Tracking Label
You can learn more about the CPSIA requirements in the Pacifier Business Guidance.
16 CFR Part 1511 – Requirements for Pacifiers
16 CFR Part 1511 sets out the specific requirements for pacifiers, including physical properties, testing, and labeling. The goal is to ensure that the pacifiers are safe to use in any foreseen situation.
Physical Properties
16 CFR Part 1511 sets out mandatory physical properties requirements for pacifiers. In general, importers must ensure that their pacifiers don't contain any part that can potentially cause suffocation, dental malocclusion, or other health issues to children.
Guard or shield requirements
Subpart 1511.3 sets out performances and design requirements for the guard or shield of the pacifier, which including the followings:
Alignment
Tensile force
Ventilation holes
Dimension
For instance, the pacifier guard or shield should contain at least two ventilation holes with specific dimensions and alignments.
Protrusions requirements
Subpart 1511.4 specifies the protrusions requirements for pacifiers. In particular, no protrusion from the face of the shield opposite to the nipple should exceed 0.63 inches (or 16 mm). It provides protrusion measurement test methods.
Structural integrity tests
Subpart 1511.5 specifies the structural integrity test requirements for pacifiers' nipples, handles, and other parts. The goal is to assess how much force is needed to break the components into small parts, in order to ensure that no young children might break the product and ingesting the newly created small parts.
In addition, it also specifies the heat cycle deterioration procedure, which requires pacifiers to be submerged in boiling water repeatedly before the structural tests.
Ribbons, strings, cords, or other attachments
Subpart 1511.6 forbids the sale of pacifiers that include any of the following features or materials:
Ribbons
Strings
Cords
Chains
Twines
Leather
Yarn
Labeling Requirements
Subpart 1511.7 requires pacifiers packaging to bear a warning statement. The warning statement must be visible, legible and include the words:
"Warning – Do Not Tie Pacifier Around Child's Neck as it Presents a Strangulation Danger."
ASTM F963 – Standard Consumer Safety Specification for Toy Safety
CPSIA also requires that baby pacifiers must comply with the relevant sections of ASTM F963.
Substances
Under ASTM F963 Section 4.20.1, pacifiers with rubber nipples should not contain excessive Volatile N-Nitrosamine as specified in the standard. Also, pacifiers should comply with heavy metals and phthalates limits specified in the standard.
Physical Properties
ASTM F963 sets out small parts requirements for pacifiers, including pieces of plastics, fabric, string, or others. The prohibition of small parts is intended to minimize the hazards from choking, ingestion, or inhalation to children.
16 CFR Part 1303 – Ban Of Lead-Containing Paint and Similar Surface Coatings
16 CFR Part 1303 applies to toys and other articles intended for use by children, which include baby pacifiers. It set out the requirement on the level of lead on paint and similar surface coating, as lead can damage the brain, kidneys, and even bone marrow.
Baby pacifier paints and coatings can't contain an amount of lead greater than 0.009% of total weight. Note that this limit may have changed (just like other requirements) since the time of publication.
16 CFR 1307.3 – Prohibition of children's toys and child care articles containing specified phthalates
Phthalates are restricted, which are commonly used for softening plastic, are restricted in children's products due to their toxicity.
Specifically, the CPSIA prohibits to place in the market baby pacifiers, and other children's products, that contain more than 0.1% by weight of the following phthalates:
DEHP
DBP
BBP
DINP
DIBP
DPENP
DHEXP
DCHP
16 CFR Part 1500.87 – Children's products containing lead
16 CFR Part 1500.87 sets out the maximum amount of lead allowed in children's products, which corresponds to 0.1% by weight. It also provides guidance with respect to what product components are considered to be inaccessible, as the limitation only applies to accessible parts via normal and reasonable use.
Documentation
Children's Product Certificate (CPC)
A children's product certificate (CPC) is a self-issue mandatory document that certifies that the baby pacifier complies with the applicable CPSIA requirements.
Government bodies, market surveillance authorities, and even Amazon often requires the CPC for compliance checking. A valid CPC should include information such as:
Manufacturer or importer's information
Lab testing company's information
Product description
List of applicable standards
Production date and place
Testing date and place
Test reports
Test Report
Test reports can be used to demonstrate that your baby pacifier complies with applicable standards and requirements. That CPSIA requires that importers or manufacturers provide test reports issued by CPSC-accepted laboratories. You can find a list of accepted laboratories on the CPSC official website.
A reputable lab testing company can also help you to determine what tests must be done so that you don't need to keep track of all applicable standards, and their relative updates.
In general, test reports are only valid for a specific SKU (e.g. product design or model). This means that you can't use the same test report for pacifiers built with different materials and components unless the test report includes the test results for all corresponding products' SKU.
As for the CPC, market surveillance authorities, retailers, and market places such as Amazon might require a copy of the relevant test reports at any time.
CPSIA Tracking Label
The CPSC requires that covered products, including baby pacifiers, must bear a tracking label. The tracking label is an information label that helps authorities and consumers to identify unsafe products.
A tracking label must contain information such as the followings:
Manufacturer or importer information
Location and date of production
Batch number
Other identifying characteristics
The tracking label shall be affixed in the packaging and in the product – unless it's impossible to affix it in the product, for instance, because the surface of the product is too small.
Country of Origin Label
The Country of Origin label is mandatory for consumer products, including baby pacifiers. The label should be affixed in the product, unless the product is too small. In this case, it can be affixed to the packaging.
The Country of Origin label should inform consumers about the country where the products were manufactured. Here we provide some examples:
Made in China
Made in Thailand
Made in Vietnam
Made in Germany
Amazon Requirements
Amazon has strict requirements for children's products. Although the platform doesn't outline specific requirements for baby pacifiers, you can find the main requirements for children's products in the Amazon Seller Central.
Specifically, importers and manufacturers must ensure that their pacifiers meet the requirements of relevant regulations and standards, such as:
CPSIA
ASTM f963
16 CFR Part 1511
Also, Amazon requires sellers to submit information and documentation such as below:
Company name
Seller ID
Seller's contact
Product images and manuals (including images of the tracking label)
Children's Product Certificate
Relevant test reports
Thus, before listing your pacifiers on Amazon, you should make sure that you gathered the necessary documents.
Also, Amazon has the right to remove your products even after they have been approved for listing if it deems that they are not safe to the consumers.
Lab Testing
Third-party lab testing is mandatory when importing or manufacturing baby pacifiers in the United States. Note that this requirement is not limited to pacifiers, but all children's products. The purpose of the testing procedure is to verify that the pacifier is compliant with all applicable ASTM standards, and other requirements.
Test Examples
Physical/mechanical properties (e.g. shield and nipple safety)
Chemicals and heavy metals testing
We strongly recommend that you always request a list of applicable tests from a CPSC-accepted lab. Keep in mind that additional requirements may be added – and the standards and requirements in this article may be outdated.
CPSC accepted labs
Note that test reports issued by CPSC accepted labs only are accepted. Here is a list of a few companies operating CPSC accepted labs:
Compliance Risks
Never assume that baby pacifiers manufactured outside the United States are designed to comply with relevant ASTM standards concerning physical and mechanical properties. Further, materials (e.g. the shield and the nipple) used to manufacture pacifiers may contain excessive amounts of phthalates, lead, and other restricted substances.
Keep in mind that it's not unheard of that children's products manufacturers outside the United States are not even aware of CPSIA, ASTM standards, and other compliance requirements.
As always, importers must have a throughout understanding of the compliance requirements applicable to their products – and proactively manage every step of the process.