Perfluoroalkyl and Polyfluoroalkyl Substances (PFAS) are a group of chemicals that can be added to certain materials to enhance their ability to resist water, stains, and flames. Products that might contain PFAS include non-stick cookware, apparel, furniture, and building materials.
In recent years, some federal and state regulations in the United States have been regulating PFAS due to their toxicity to humans and the environment. In this article, we explain what PFAS are, as well as how these substances are restricted in the United States.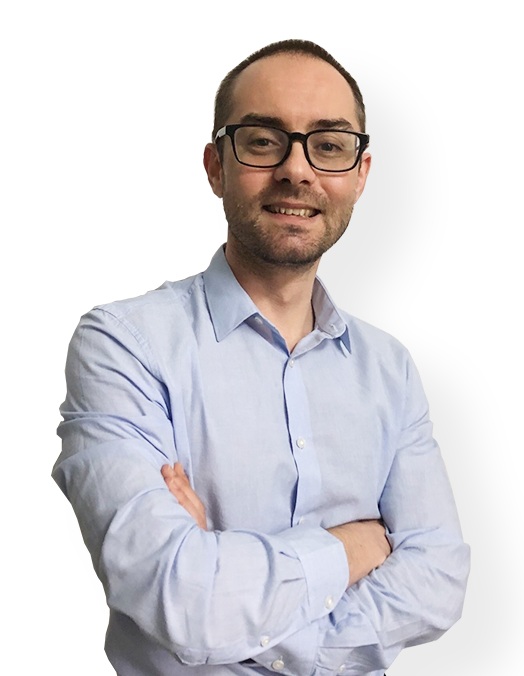 Do you need help with product compliance? (EU & US)
Request a free consultation call today with Ivan Malloci to learn how we can help you with:
Product Requirements Lists
Product Certification
Product & Packaging Labeling
Lab Testing
What are PFAS?
PFAS are a group of man-made chemicals that have chains of linked fluorine and carbon atoms. It is estimated that there are more than 4,700 types of PFAS.
PFAS are referred to as "forever chemicals" because their carbon-fluorine bond is extremely strong and stable, which makes them hard to break down and degrade.
More and more states in the United States have been restricting the use of PFAS in certain consumer products because of their toxicity to human beings, wildlife, and the natural environment, as well as pollution of drinking water. There exist also federal regulations that regulate PFAS (e.g. 21 CFR for food contact materials).
PFOA
Perfluorooctanoic acids (PFOA) belong to a broad group of PFAS and are used for making products and coatings that can resist grease, heat, oil, stains, and water. They are also used in firefighting foam.
PFOA has several distinct characteristics, such as being man-made, and not being degradable. The dangers of PFOA include negative health effects in humans (e.g., thyroid disorders, kidney cancer, and pregnancy-induced hypertension) and bioaccumulation in the environment and air-breathing species.
PFOS
Perfluorooctane sulfonic acid (PFOS) are another type of man-made and chemically stable PFAS that are used in products such as cardboard packaging, nonstick coating on cookware, and electrical wire casing.
PFOS also exhibits strong carbon-fluorine bonds and, therefore, resists degradation. They can result in negative consequences such as cancer and harm to pregnancy and child development. Additionally, PFOS bioaccumulates in wildlife, such as fish, and persists in the environment.
Which products and materials may contain PFAS?
In this section, we list products and materials that may contain PFAS.
Food Packaging
Here are some examples of food packaging that may contain PFAS as a grease-resistant agent:
Fast-food wrappers
Microwave popcorn bags
Take-out paperboard containers (e.g., pizza boxes)
Pet food bags
Non-stick Kitchenware
Here are a few examples of non-stick kitchenware that might contain PFAS as a water and grease-repelling agent:
Cooking pans
Baking pans
Cooking pots
Furniture and Rugs
Numerous furniture products might contain PFAS for stain-resistant purposes. Here are a few examples of such products:
Upholstered furniture
Carpets
Rugs
Water-Resistant Apparel
Fabrics and textiles that are treated with PFAS have an outstanding ability to resist stains and water. Here we list a few examples of clothing that may contain PFAS:
Raincoats
Menstruation panties
Hiking boots
Firefighting Foam
PFAS are commonly found in firefighting foams, which are used to extinguish fires at establishments, such as:
Military installations
Civilian facilities
Airports
Firefighting training sites
Manufacturing and processing facilities
Paints
Paints and coatings might contain PFAS to improve their glossiness as well as decrease bubbling and peeling on the paint surface. PFAS also enhances the stain and water resistance of the paint.
Below are examples of products that might contain paints treated with PFAS:
Plywood doors
Wood panels
Glasses
Metal roofing
21 CFR (FDA) – Food Contact Materials
According to its website, the FDA deems food contact products with coating materials that contain PFAS to have "a negligible amount of PFAS capable of migrating to food". It also claims that PFAS used to manufacture gaskets that are meant to be in contact with food "do not pose a safety risk because they are also made of molecules that are polymerized".
As such, it has authorized the use of some PFAS in food contact products and applications.
Product Scope
The FDA authorized the use of PFAS in the following food contact products and applications:
a. Coating materials of non-stick cookware.
b. Materials used to produce certain parts in food processing equipment that require chemical and physical durability, such as gaskets and o-rings.
c. Processing aids for manufacturing food contact polymers to reduce build-up on manufacturing equipment.
d. Grease-proofing agents in paper and paperboard food packaging.
Authorized Substances
You can browse the Inventory of Effective Food Contact Substance (FCS) Notifications to search for authorized PFAS (e.g. 2-perfluoroalkylethyl acrylate).
S.3169 – Keep Food Containers Safe from PFAS Act of 2021 (Proposal)
Even though some PFAS have been authorized until now in some food contact products, there has been a growing concern about their impact on human health. In November 2021, a new bill, S.3169, was introduced to Congress proposing to amend the Federal Food, Drug, and Cosmetic Act (FDCA) to prohibit the use of food packaging containing intentionally added PFAS.
The bill defines PFAS as "perfluoroalkyl substance or a polyfluoroalkyl substance that is man-made with at least 1 fully fluorinated carbon atom".
Toxic Substances Control Act (TSCA)
The Toxic Substances Control Act (TSCA) sets requirements for substances, including reporting and record-keeping for PFAS.
While these requirements mainly apply to substances, they also apply to imported carpets that contain PFAS, excluding resilient floor coverings (e.g. linoleum or vinyl til).
Reporting requirements
The EPA requires importers and manufacturers of covered PFAS to comply with the TSCA's reporting requirements by submitting information such as:
Byproducts
Disposal
Existing data on health effects
Existing data on environmental effects
Exposures
Production volumes, and
Usages
40 CFR Part 721.9582 lists PFAS substances that importers and manufacturers should report on.
40 CFR Part 705 – Toxic Substances Control Act Reporting and Recordkeeping Requirements for Perfluoroalkyl and Polyfluoroalkyl Substances (Proposal)
In January 2023, the EPA proposed a significant new use rule (SNUR) that sets reporting and record-keeping requirements for companies that have imported or manufactured PFAS or articles containing PFAS since 2011.
The proposal also provides examples of products that might contain PFAS, including:
Textiles
Electronics
Wires and cables
Cookware
Sport articles
Toys
Emergency Planning and Community Right-to-Know Act (EPCRA)
The Emergency Planning and Community Right-to-Know Act (EPCRA), which is administered by the EPA, requires facilities to report on the use and storage of hazardous substances, by submitting a Safety Data Sheet (SDS) to the competent authorities. Facility must also report any accidental release of these substances.
This includes PFAS listed in the Toxics Release Inventory (TRI), such as the following:
Perfluorooctyl iodide
Potassium perfluorooctanoate
Silver(I) perfluorooctanoate
Reporting
Manufacturers and processors of PFAS or other chemicals listed on EPCRA Section 313 are required to report the use of the substances to the EPA if:
a. They manufacture or process any listed chemical in an amount above a certain threshold, over a calendar year (e.g. 100 pounds for each PFAS, such as ammonium perfluorobutanoate and perfluorobutane sulfonic acid).
b. Their facility employs 10 or more full-time employees.
TRI's PFAS reporting rules may affect a wide range of facilities from multiple industries. The EPA lists the industries that could be affected, which include:
Food manufacturing
Beverage manufacturing
Fabric manufacturing
Textile manufacturing
Apparel manufacturing
Leathery goods manufacturing
Wood product manufacturing
Paper product manufacturing
Note that this is not an inclusive list. If you want to know what other industries are covered in the TRI Program, you can visit this website.
Recordkeeping
Manufacturers should also keep records of information such as the following:
Submitted reports
Threshold data
Calculations of quantities of toxic chemicals released
Inventory data
CPSC Request for Information
The CPSC has published a notice requesting the following information regarding PFAS:
Possible usage of PFAS in consumer products
Possible exposures to PFAS in consumer products
Possible human health effects resulting from exposure to PFAS in consumer products
The CPSC claims that is researching PFAS to "identify possible next steps". Thus, this research could lead to future PFAS restrictions under new or existing CPSC rules.
RTI International, which was contracted by the CPSC to provide preliminary research, has drawn up a report focusing on the potential usage or presence of PFAS in consumer products. It has three main objectives:
a. Generally describe PFAS, pinpoint their application and usage in consumer products, and determine specific PFAS in consumer products.
b. Determine what are the local, state, federal, and international restrictions or regulations regarding specific or grouped PFAS.
c. Recap how authoritative bodies have recently assessed PFAS exposure, toxicity, and risks.
PFAS State Regulations
In this section, we list various state regulations regarding PFAS, such as state policies based on the Model Toxics in Packaging Legislation, as well as a few examples of regulations listed on the Safer States website.
Model Toxics in Packaging Legislation
19 states in the US have adopted – in full or with modifications, according to the state – the Model Toxics in Packaging Legislation, which prohibits PFAS and restricts other substances in the manufacture and distribution of packaging. The legislation also requires the drafting of a Certificate of Compliance.
Restricted substances
The Model Toxics in Packaging Legislation bans manufacturers and distributors of packaging from intentionally introducing PFAS into their packaging. We list here several states that adopted the PFAS prohibition part of the legislation into their laws:
California
Connecticut
Rhode Island
Maryland
Minnesota
New York
Washington
California Proposition 65
California Proposition 65 sets substance restrictions and warning label requirements for importers, manufacturers, or sellers placing their products in California.
The California Office of Environmental Health Hazard Assessment (OEHHA) added several PFAS to the California Proposition 65 list.
Product Scope
California Proposition 65 applies to consumer products, including the following products, which might contain PFAS:
Clothing
Carpets
Upholstered furniture
Leathery products
Paper food packaging and containers
Substance Restrictions
Currently, several categories of PFAS are identified to cause cancer, or as being toxic to human reproductive systems by California Proposition 65, including:
Perfluorooctanoic Acid (PFOA)
Perfluorooctane sulfonate (PFOS)
Perfluorooctane Sulfonic Acid (PFOS) and Its Salts and Transformation and Degradation Precursors
Perfluorononanoic acid (PFNA) and its salts
California Proposition 65 has not specified safe harbor levels for the above PFAS substances. Safe harbor levels include No Significant Risk Levels (NSRLs) and Maximum Allowable Dose Levels (MADLs) which are the maximum exposure limits of listed substances.
This means that if the product contains, or might contain, any amount of the substances mentioned above, importers and manufacturers are required to provide a warning statement on the product itself or the packaging to notify consumers of the potential health risks of using the products, unless they can show that the exposure to the substance doesn't pose any risk to consumers.
California Health and Safety Code Juvenile Products: Chemicals: Perfluoroalkyl and Polyfluoroalkyl Substances
California's bill AB-652 was added to Chapter 12.5. of the Health and Safety Code a prohibition requiring, after July 1, 2023, manufacturers to not sell or distribute in California juvenile products that contain regulated PFAS. Manufacturers of such products should replace PFAS with the least toxic alternative.
Product Scope
The Health and Safety Code defines juvenile products as products designed to be used by children under 12 years of age. Here are some examples of these products:
Baby or toddler foam pillows
Bedside sleeper
Booster seats
Crib mattress
Floor playmats
Highchairs
Highchair pads
Infant bouncers
Infant carriers
Infant seats
Substance Restrictions
Importers and manufacturers are prohibited from selling juvenile products that contain regulated PFAS substances in concentrations above 0.1%.
Maine – Act To Stop Perfluoroalkyl and Polyfluoroalkyl Substances Pollution
This act regulates PFAS in consumer products by setting substance restrictions, certification, and reporting requirements.
Product Scope
This act covers consumer products excluding:
a. Products for which federal law governs relating to PFAS preempts state authority
b. Packaging and packaging waste
c. Food packaging
Substance Restrictions
This act forbids anyone in Maine to sell or distribute carpets or rugs that contain intentionally added PFAS.
Reporting requirements
Manufacturers of consumer products that contain intentionally added PFAS must submit to the Maine Department of Environmental Protection a notification that includes at least the following items:
a. A brief product description.
b. The purpose for which PFAS are used in the product.
c. The amount of each of the PFAS in the product (identified by its CAS number, and reported in exact quantity or range).
d. The name, address, contact person, and phone number of the manufacturer.
Certificate of Compliance
The Department of Environmental Protection of Maine might request a certificate of compliance from the manufacturers to attest that rugs or carpets do not contain intentionally added PFAS.
New York – Senate Bill S4171 – Prohibits the sale or offer for sale of any cosmetic product or personal care product containing PFAS substances (Proposal)
New York's Senate Bill S4171 is a proposal to amend the existing environmental conservation law by adding a subsection that would ban the sale of cosmetic products that contain PFAS. The proposed bill would take effect on June 1, 2024.
Product scope
If the bill is approved, it would apply to cosmetic and personal care products that contain intentionally added PFAS substances.
Substance restrictions
From June 1, 2024, onwards, importers and manufacturers would be prohibited from selling cosmetic and personal care products if they had intentionally added PFAS chemicals to their products.
PFAS Lab Testing
Importers and manufacturers must have their products and packaging tested to prove compliance regarding the restriction or prohibition of PFAS in products set by regulations such as the TSCA, or California Proposition 65.
When their products pass testing, they receive a test report proving their products' compliance with relevant PFAS requirements.
Test labs
Here are a few labs that offer to test products for PFAS according to regulations such as California Proposition 65 or those set by the FDA: