Are you planning to manufacture, import, or sell furniture in the United States? In this guide, we cover regulations and standards that apply to various types of furniture in the United States. Such products include wooden furniture, children's furniture, upholstered furniture, and more.
This includes the Lacey Act, CPSIA, fire safety standards, and California Proposition 65.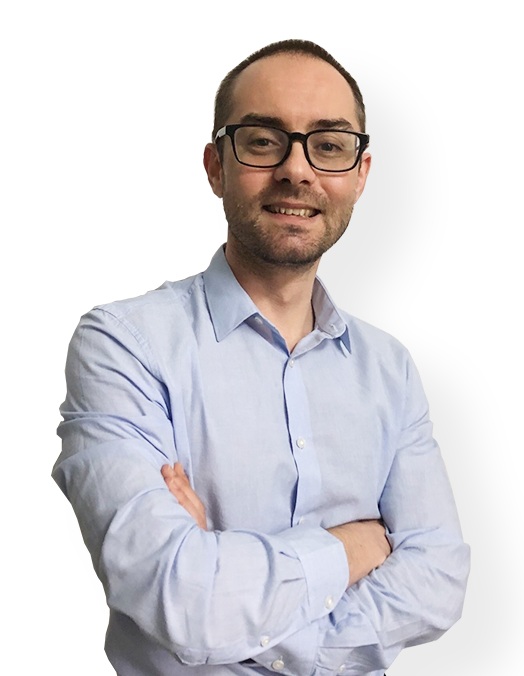 Do you need help with product compliance? (EU & US)
Request a free consultation call today with Ivan Malloci to learn how we can help you with:
Product Requirements Lists
Product Certification
Product & Packaging Labeling
Lab Testing
Wooden Furniture Regulations
Certain wooden products, including wooden furniture, are regulated by the United States Department of Agriculture Animal and Plant Health Inspection Service (USDA APHIS). Below follows an overview of the requirements applicable to certain wooden products in the United States.
Approved Manufacturers
If you are importing from China, the first step is to check the USDA APHIS list of approved manufacturers.
Manufacturers are not considered approved until they have been added to the list, and you can't import products from manufacturers that aren't approved. The government of China maintains the list as part of an agreement with the United States.
Facility Requirements
The approved manufacturers produce wooden furniture and other wood products according to requirements that have been agreed upon by the United States and China. This includes:
Heat treatment or fumigation
Facility sanitation
Quarantine treatment to the wooden handicraft product
Pest control
Traceability system
Pre-Import Approvals
Once you have confirmed if the supplier is on the publicly available APHIS list (if needed), you can visit the ePermits website and apply for an import permit.
To obtain the permit, you must have a USDA eAuthentication account, which can be opened online. You need to provide some information during the permit application, including:
Product category
The registered number of the manufacturer
Personal contact
Quantity of goods
The permit indicates the type of treatment the wooden furniture requires, such as fumigation or heat treatment.
You can read more about pre-import approvals, heat treatment, fumigation, and other requirements on the official USDA website.
Lacey Act
The USDA APHIS, the US Fish and Wildlife Service, and the National Marine Fisheries Service administer the Lacey Act. It aims to tackle the unlawful smuggling of plants, fish, and wildlife.
In this section, we explain what the Lacey Act covers, including due care and Lacey Act declarations, focusing on the requirements for wooden products.
Product scope
The Lacey Act covers plants, fish, and wildlife. It also covers products made from or with the aforementioned sources. This also includes furniture products such as:
Upholstered teak chairs
Wooden tableware
Seats with wood frames
Bent-wood furniture
Due care
The Lacey Act does not provide a specific definition of "due care". However, this is a legal principle that has been around for a long time. It is generally understood to mean how much care a reasonable company would take under the same or similar circumstances.
Importers should be able to assess whether their plant products were illegally possessed, sold, taken, or transported. As such, they should exercise due care in determining the origin and the legitimacy of their products.
Declaration
Importers are required to submit a Lacey Act declaration if their products meet specific criteria. Specifically, they need a declaration if all of the following hold true:
a. Their products contain plant material
b. Their products fall under the Harmonized Tariff Schedule (HTS) classification code that APHIS' Implementation Schedule has listed
c. They import their shipment of products as a formal entry
d. Their shipment is classified under one of the listed entry type codes (e.g. "01: Consumption – Free and Dutiable")
Formaldehyde Standards for Composite Wood Products (40 CFR Part 770) – TSCA
40 CFR Part 770 of the Toxic Substances Control Act (TSCA) is administered by the US Environmental Protection Agency (EPA). It sets restrictions on formaldehyde emissions and certification requirements for composite wood products, which also include furniture products.
Substance restrictions
40 CFR Part 770 sets different limits on formaldehyde emissions, depending on the type of composite wood product. Specifically, its restrictions are as follows:
Hardwood plywood – veneer core and composite core < 0.05 ppm
Medium-density fiberboard < 0.11 ppm
Thin medium-density fiberboard < 0.13 ppm
Particleboard < 0.09 ppm
Certification
The EPA established a Third-Party Certification Program to ensure that products made of composite wood comply with the requirements of 40 CFR Part 770.
Under the program, importers must obtain a certificate from a third-party certifier (TPC) that is approved by the TSCA. The certification application must include information and document such as:
a. Importer contact information
b. Quality control manual
c. Test report in accordance with ASTM E1333-14 or ASTM D6007-14
Children's Furniture: CPSIA
The Consumer Product Safety Improvement Act (CPSIA) covers toys and children's products in the United States. This includes furniture designed for children of 12 years or younger.
The CPSIA covers requirements such as certification, labeling, and lab testing.
Children's Product Certificate (CPC)
Children's furniture importers and manufacturers must issue a Children's Product Certificate (CPC) for their products. The CPC is a self-issued document with information about the product, the company, the CPSC-approved testing company, and more.
Content Summary
a. Product name and description
b. List of applied and mandatory ASTM and CPSC standards
c. Importer or manufacturer information (name, address, e-mail, phone)
d. Contact information of the person with access to the test report (name, address, e-mail, phone)
e. Manufacturing location (city, province, country) and date (month, year)
f. Testing date (month, year) and location (city, province, country)
g. CPSC accepted third-party lab testing company (company, contact person, address, phone, e-mail)
This guide explains how to create a CPC when importing children's furniture and other children's products.
Tracking Label
Your children's furniture must display a permanent CPSIA tracking label. Here is an overview of the information it must include:
Importer company name
Production location
Production date
Batch number
Example
The Baby Furniture Store LLC
Production Location: Ho Chi Minh City, Vietnam
Production Date: March 2020
Batch Number: ABC01-062020-HCMC1-VN
Label file
Don't expect your supplier to create a tracking label for you. Instead, you need to create a 'ready to print' tracking label that includes the required information. In addition, you must also provide the following information:
Print position
Dimensions
Colors
Print type
Registration card
For durable infant or toddler products, which include furniture items such as high chairs or toddler beds used by children younger than 5 years, there are also registration and record keeping requirements.
Specifically, you must:
a. Provide buyers with a postage-paid registration card for each product
b. Maintain a record of consumer buyers
c. Ensure that the registration cards include information such as your name, contact information, product model, and date of manufacture
CPSIA Testing
Third-party lab testing is mandatory when importing and selling children's furniture in the United States. Notice that you can only book lab testing from a CPSC-approved testing company. Otherwise, the test report is not valid.
Further, the test report must be valid for the same product you are importing. This means that the third-party tested sample must be collected from the production run you intend to place on the market. You cannot use supplier test reports valid for similar children's furniture designs or materials.
List of CPSC-approved testing companies
QIMA
SGS
TÜV Rheinland
Intertek
Click here for more CPSC-approved testing companies.
Other CPSC Regulations and Standards
The US Consumer Product Safety Commission (CPSC) aims at protecting the public against risks of injuries and deaths caused by consumer products, including furniture products.
CPSC acts, regulations, and standards might limit the usage of certain substances (e.g. lead and phthalates) or provide safety requirements (e.g. mechanical specifications). Below we list some standards and bans relevant to furniture.
16 CFR Part 1213 – Bunk Beds
16 CFR Part 1213 covers safety standards for entrapment hazards in bunk beds. Specifically, it establishes requirements that bunk beds have to conform to, to protect children from being injured.
For example, it provides requirements to avoid children getting stuck between components such as the following:
The upper bunk bed and the wall
Openings below the guardrails
Other structures in the bunk bed
Note that 16 CFR Part 1213 covers adult beds. 16 CFR 1500.18(a)(18) and 16 CFR Part 1513 lay out similar provisions for bunk beds designed for, and intended to be used by, children.
Requirements
16 CFR Part 1213's requirements mainly cover guardrails and bed end structures, including:
a. Bunk beds should have two guard rails, one on either side of the bed, when the bed is more than 30 inches (760 mm) off the floor
b. Bunk beds designed to have an attached ladder on one side of the bed should have a continuous guardrail (that stretches between both bed-end structures) on the other side of the bed
c. The upper bunk end structure's upper edge should be a minimum of 5 inches (130 mm) above the mattress's top surface.
Test methods
16 CFR Part 1213 establishes test methods for items such as the following:
Guardrails
Upper bunk end structure
Lower bunk end structure
Labeling requirements
Part 1213 also establishes labeling requirements, stating that the label or marking on the beds should be permanent and provide information such as the following:
a. The manufacturer's, distributor's, or retailer's name and address (city, state, and zip code)
b. The bed's model number
c. The month and year in which the bed was manufactured
The warning label should be permanently located on the inside of an upper bunk bed that should not be obstructed by a mattress but may be covered by a pillow. The warning label is required to bear the following message:
⚠ WARNING
To help prevent serious or fatal injuries from entrapment or falls:
Never allow a child under 6 years on upper bunk
Use only a mattress that is __ inches long and __ inches wide on upper bunk
Ensure thickness of mattress and foundation combined does not exceed __ inches and that mattress surface is at least 5 inches below upper edge of guardrails
DO NOT REMOVE THIS LABEL
Instructions should be provided with each bunk bed set and should include the size of the mattress and foundation, as well as applicablesafety warnings.
16 CFR 1303 – Ban of Lead-containing Paint and Certain Consumer Products Bearing Lead-Containing Paint
16 CFR Part 1303 bans children's products and furniture articles for consumers that contain lead paint or similar surface coating with a lead content greater than 0.06%. According to 16 CFR 1303, articles of furniture concern:
a. Movable items that can support people or things
b. Decorative or functional furniture, such as the following:
Beds
Chairs
Bookcases
Desks
Tables
16 CFR Part 1303 also lists several furniture products that are exempted from the ban, such as:
a. Mirrors that have lead-containing backing paint
b. Metal articles of furniture that have lead coatings that were applied in a factory
General Certificate of Conformity (GCC)
A General Certificate of Conformity (GCC) is a written document that importers and manufacturers must provide to certify that their products conform with the relevant regulations.
Importers and manufacturers can only issue one GCC per product. GCCs cover general-use products and do not include children's products, for which a CPC is necessary.
Required information
a. Name of the product and its unique description
b. List of each applicable consumer product safety regulation and standard (e.g. 16 CFR Part 1213)
c. The importer or manufacturer's name and contact details (full mailing address, and telephone number)
d. Name and contact details of the person in charge of keeping the test records
e. Where (city and country) and when (month and year) the product was manufactured
f. Where (city and country) and when (month and year) the product underwent compliance testing against the applicable CPSC rules and ASTM standards
g. Name and contact details (address and telephone number) of a third-party testing company
Law Label
The law labels aim to inform consumers about what kind of filling materials are inside their bedding, stuffed products, and upholstered furniture. The law label is not a federal requirement. However, most US states require the usage of a law label.
The information that must be used on the labels, and other requirements, may differ between states.
Product scope
The law labels cover upholstered furniture, among many other products.
Articles of furniture covered by law labels include items such as the following:
Bean bags
Upholstered headboards
Upholstered dual-purpose furniture
Sofas/loveseats
Reclining chairs
As an example, the Bureau of Household Goods and Services (BHGS) of California defines "upholstered furniture" as any article of furniture that is sold or made with attached or loose cushions.
Labeling requirements
California is an example of a state that requires a law label. As such, importers and manufacturers are required to securely attach a label to their upholstered furniture, with information such as the following:
a. A "Do Not Remove" statement
b. The statement "ALL NEW MATERIAL consisting of…"
c. Description of filling material
d. Registry number
e. Certification statement
f. The manufacturer's or vendor's name and address (optional)
Other states may have slightly different requirements regarding the content of the law label for furniture.
Registration
Many states in the US require manufacturers to display a Uniform Registry Number (URN) on their law labels, which identifies which manufacturing facility made the product.
The state issues a URN after a manufacturer registers their product. The manufacturer can use the same URN to register in other states that require product registration as well.
16 CFR Part 1640 – Standard for the Flammability of Upholstered Furniture
16 CFR Part 1640 establishes a standard for the flammability of upholstered furniture.
It covers upholstered furniture defined as an article of "seating furniture". Covered products include those meant to be used by children.
16 CFR Part 1640 does not cover products such as the following:
Mattress
Foundation
Bedding products
Physical fitness and exercise furniture
Labeling requirements
Manufacturers of products covered by the standard are required to provide the following statement on the product's label:
"Complies with U.S. CPSC requirements for upholstered furniture flammability"
This statement should be considered a certification of that product's compliance with the standard requirements. Further, the label should be permanently attached to the product.
Testing
Upholstered furniture must comply with the requirements and test methods outlined in the California Technical Bulletin (TB) 117-2013, since the standard was incorporated by reference in 16 CFR Part 1640.
California Technical Bulletin (TB) 117-2013
TB 117-2013 is a California fire safety standard that requires upholstered furniture to meet specific flammability performance requirements. TB 117-2013 covers many furniture products including:
Furniture cover
Furniture filling materials
Furniture decking
Furniture barriers
Labeling requirements
Upholstered furniture compliant with TB 117-2013's requirements is mandated to carry a statement that:
a. Confirm compliance with the requirements of the bulletin
b. Include information about contained flame retardants
TB 117-2013 Lab Testing
Some testing companies, such as Intertek, and Applied Lab, provide TB-117-2013 testing services. We recommend that you book third-party testing when importing furniture products.
ASTM Furniture Fire Safety Standards
ASTM International publishes many standards regarding product safety and performance. A few of those standards cover fire safety regarding furniture, such as:
a. ASTM E1822 – Standard Test Method for Fire Testing of Stacked Chairs
b. ASTM E1537 – Standard Test Method for Fire Testing of Upholstered Furniture
c. ASTM E2280 – Standard Guide for Fire Hazard Assessment of the Effect of Upholstered Seating Furniture Within Patient Rooms of Health Care Facilities
d. ASTM E1353 – Standard Test Methods for Cigarette Ignition Resistance of Components of Upholstered Furniture
e. ASTM E1474 – Standard Test Method for Determining the Heat Release Rate of Upholstered Furniture and Mattress Components or Composites Using a Bench Scale Oxygen Consumption Calorimeter
NFPA Furniture Fire Safety Standards
The National Fire Protection Association (NFPA) publishes hundreds of codes and standards, each meant to help lessen the chances of fire-related risks. Here are a few furniture fire safety standards published by the NFPA:
a. NFPA 260: Standard Methods of Tests and Classification System for Cigarette Ignition Resistance of Components of Upholstered Furniture
b. NFPA 261: Standard Method of Test for Determining Resistance of Mock-Up Upholstered Furniture Material Assemblies to Ignition by Smoldering Cigarettes
c. NFPA 266: Standard Method of Test for Fire Characteristics of Upholstered Furniture Exposed to Flaming Ignition Source
d. NFPA 272: Standard Method of Test for Heat and Visible Smoke Release Rates for Upholstered Furniture Components or Composites and Mattresses Using an Oxygen Consumption Calorimeter
e. NFPA 277: Standard Methods of Tests for Evaluating Fire and Ignition Resistance of Upholstered Furniture Using a Flaming Ignition Source
Packaging Materials
Furniture importers and manufacturers must also ensure that the packaging materials are compliant with the relevant regulations. Below follows a summary of US packaging requirements.
Heavy Metals Restrictions
Many US states restrict lead, cadmium, mercury, and other heavy metals in packaging materials, printing inks, and dyes. Third-party lab testing is often the only method to verify if your packaging materials are compliant.
Intertek, SGS, QIMA, and other product testing companies offer packaging materials testing services.
Labeling Requirements
Product labeling requirements, such as country of origin and compliance marks, may also need to be printed on the product packaging.
Country of Origin Label
Country of origin marking is mandatory for most products imported and sold in the United States, including furniture. The product and the packaging must have a permanently affixed country of origin label. As such, a sticker is not enough.
Label file
You should create a country of origin file and submit it to your manufacturer before starting mass production. We recommend that you provide a country of origin label file in .ai or .eps formats.
California Proposition 65
California Proposition 65 publishes a list of substances known to cause cancer, birth defects, or other reproductive harm. It also set limits on those chemicals in consumer products imported and sold in California, including furniture, and fabric covers.
As such, importers cannot sell furniture that contains an excessive amount of restricted chemicals in California, unless they add a warning labeling to their product.
Examples of restricted substances
Lead
Cadmium
Mercury
Phthalates
Warning Labeling
California Proposition 65 requires the importer or manufacturer to add a warning label on the product or the packaging if it contains any restricted substances above the prescribed limits.
California Proposition 65 lab testing
Most furniture manufacturers in Asia cannot provide California Proposition 65 testing reports. Third-party lab testing can help you verify whether your materials (e.g. furniture fabric cover) are compliant with the current substance limitations.
Therefore, we recommend that you book a lab test before selling furniture or other home products in California.
Click here for a list of California Proposition 65 lab testing companies.