Planning to import beddings, stuffed toys, bean bags, or other stuffed products? Chances are your product requires a US Law Label. In this guide, we explain what the US Law Label is and the issues faced specifically by American importer ordering products from foreign manufacturers.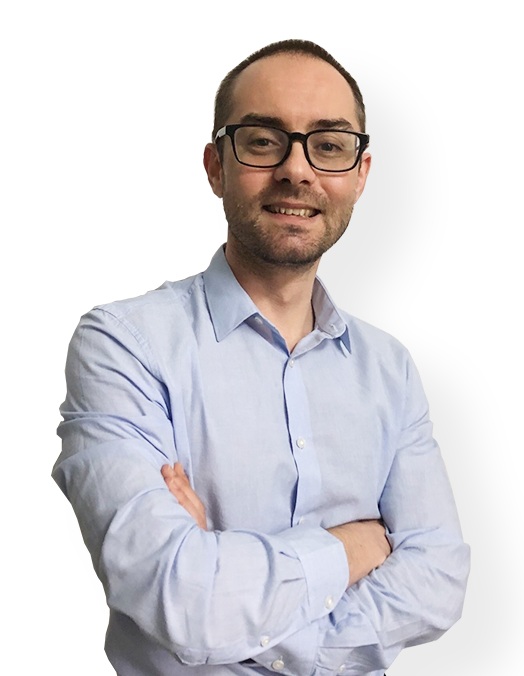 Do you need help with product compliance? (EU & US)
Request a free consultation call today with Ivan Malloci to learn how we can help you with:
Product Requirements Lists
Product Certification
Product & Packaging Labeling
Lab Testing
What is a US Law Label?
The US Law Label dates back to the early 1900s and requires that the filling materials of certain products are specified. In other words, the consumer should know what's inside a product
This includes filling materials in pillows, mattresses, sleeping bags, and other textile products. Here's an example: Polyurethane Foam 90%, Blended Cotton Felt 10%.
This information must be included:
"Do Not Remove" Statement
Filling materials (Weight %)
Uniform Registry Number (URN)
Company Name
Which products require a US Law Label?
Law Labels apply to essentially all stuffed products that may be used for sleep, support, or rest. This includes everything from mattresses to barstools. Here are a few more examples from American Law Label Inc:
Baby carriers
Bean bags
Car seat protectors
Sleeping bags
Sofas
Kids car seats
That said, there is no definitive list of products that requires a law label.
Uniform Law Label
Law Labels are required in most US states. That said, the labeling requirements differ. As such, most brands opt for a Uniform Law Label that complies with the Law Label requirements in all US states.
Uniform Law Label Example
---
UNDER PENALTY OF LAW
THIS IS NOT BE REMOVED EXCEPT BY CONSUMER
ALL NEW MATERIALS CONSISTING OF
Polyurethane Foam 90%, Blended Cotton Felt 10%
CA REG NO. 123456789
Certification is made by the manufacturer that the materials in this article are described in accordance with the law*
IMPORTED BY
Beddings Importer LLC
950 Lombard Street
San Francisco, California, CA 94133
Date of delivery: 2020-10-05
Style: Specify
Fin. Size: Specify
Net Weight of Filling Materials: Specify
Federal Requirement: RN
Filling: Specify
Cover: Specify
MADE IN VIETNAM
---
*The filling materials must be specified using established material descriptions
Note: You can see a sample of a Uniform Law Label on page 19 in this guide. The sample label is also provided by American Law Label Inc.
Label Placement
The label must be permanently affixed to the product. As such, a sticker or print on the packaging is not sufficient.
Uniform Registry Number (URN)
In New York, California, Texas, and many other states, manufacturers register and include the registration number on the Law Label.
What is a URN?
Uniform Registry Number (URN) must be displayed on the Law Label in some states. You can obtain a URN when you register in one state – and use it to register in other states that require a URN.
Can I use the supplier's URN?
Yes, importers should use the manufacturer's URN. That said, don't expect the average supplier on Alibaba.com to have a URN. Most suppliers are not even aware of the URN or how to register. You may, therefore, find yourself in a situation in which you're the one that needs to get the manufacturer registered in the United States.
Is the US Law Label mandatory?
Yes, law labels are mandatory in most US states. That said, there are some differences when it comes to the following:
Labeling information
Registration requirements
Which US states require a Law Label?
Here are some states in which the US Law Label is required:
California
New York
Illinois
Ohio
Texas
Virginia
Arizona
The Law Label is "de facto" mandatory as it ís required in more than 30 states.
Is the Law Label required for imported products?
Yes, importers are responsible for ensuring that products manufactured outside the United States are correctly labeled. In practice, this means that you must provide a ready-made label file, complete with the registration number and other information.
Label Information
In addition, you must also provide the supplier with the following:
Dimensions
Placement
Material
Color
Foreign Manufacturers
Do not assume that manufacturers outside the United States are even aware of the Law Label. It's up to you as the importer to provide the label and clear instructions.
Further, you must also verify that the product is correctly labeled during the pre-shipment inspection.
Filling Materials
The label must include an accurate description of the filling materials. If you're importing custom-designed products, you should always include this in the Bill of Materials. If you're buying a private label product, on the other hand, you need to confirm the filling materials with the manufacturer before you create the label.
You must verify the filling materials during the pre-shipment inspection, to the extent possible.
What can happen if my products don't carry a Law Label?
Failing to ensure that your products are correctly labeled can result in product recall and fines. It's therefore critical to ensure that your imported products are correctly labeled – and registered – before you start selling in the USA.