Planning to import or manufacture products in the United States? In this article, we explain what you must know about product and packaging labeling requirements, covering clothing, electronics, children's products, and more.
Note that this article covers both federal and some state-level labeling requirements. That being said, this is not an exhaustive list of labeling requirements in the United States.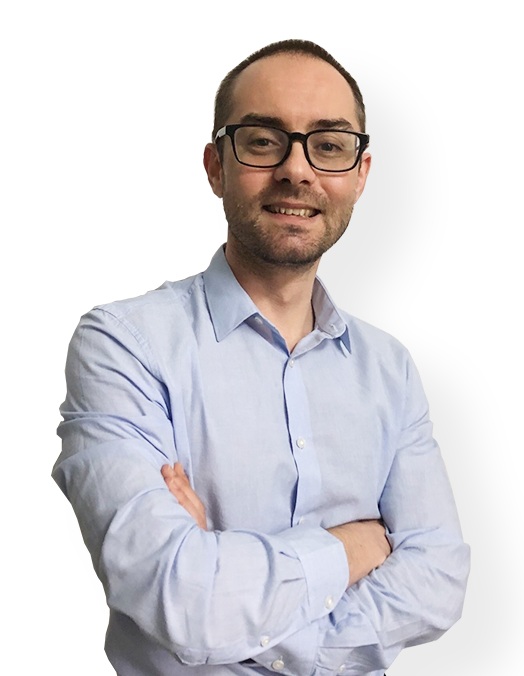 Do you need help with product compliance? (EU & US)
Request a free consultation call today with Ivan Malloci to learn how we can help you with:
Product Requirements Lists
Product Certification
Product & Packaging Labeling
Lab Testing
Country of Origin
The country of origin must be visibly printed on the product and packaging. For example, products manufactured in Vietnam should be labeled as 'Made in Vietnam'.
Note that you are not allowed to transship a product to a third country for relabeling. The same applies to repackaging or minor adjustments made for the sake of claiming that a certain product was manufactured in a different country.
Examples
Made in China
Made in Vietnam
Made in the United States
Made in Germany
Watches
Watches are labeled differently than other products, as it's the movement origin, rather than the manufacturer origin, that is deemed important. As such, many watches with Japanese movements are labeled as such, even though the actual manufacturing and assembly of the final product take place in China.
Products: All consumer products
CPSIA Tracking Label
Toys and other children's products (intended for 0-12 years) imported or manufactured in the United States must carry a permanent CPSIA tracking label.
Manufacturer name
US address
US phone number
Website
Date of production
Production location
Batch number
The purpose of the tracking label is to ensure that non-compliant and unsafe products can be identified and returned back to the seller.
What is a Batch number?
The batch number identifies the production run, manufacturing facility, and country.
Example: SKU-YYMM-01-CN
Products: Toys and other children's products
CPSIA Choking Hazard Warnings
Choking hazard warning labels are mandatory as part of CPSIA. Consult your product testing company to assess if any of the following choking hazard labels are relevant to your product:
---
WARNING: CHOKING HAZARD – Small parts
Not for children under 3 years.
WARNING: CHOKING HAZARD – This toy is a small ball.
Not for children under 3 years.
WARNING: CHOKING HAZARD -Toy contains a small ball.
Not for children under 3 years.
WARNING: CHOKING HAZARD – Children under 8 years can choke or suffocate on uninflated or broken balloons.
Adult supervision required.
Keep uninflated balloons from children.
Discard broken balloons at once.
WARNING: CHOKING HAZARD – This toy is a marble.
Not for children under 3 years.
WARNING: CHOKING HAZARD – Toy contains a marble
Not for children under 3 years.
---
You can learn more on this page.
Products: Toys and other children's products
Clothing & Textiles Labeling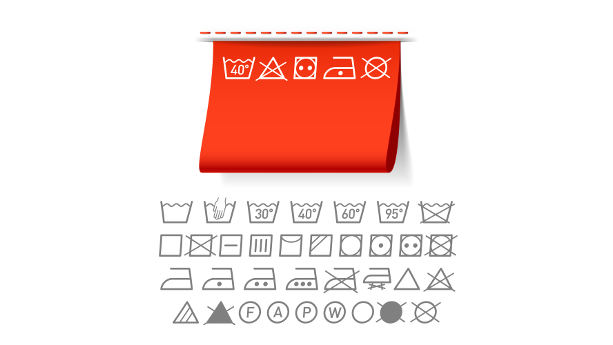 The Federal Trade Commission (FTC) establishes labeling requirements for importers and manufacturers to adhere to with regard to clothing and textile products.
For example, labels on clothing and textiles should be obvious, accessible, and contain information such as the following:
Fiber content (e.g. 100% cotton)
Identity of importer or manufacturer or Registered Identification Number (RN)
Care instructions
Textile, Wool and Fur Acts and Rules
Through the Textile, Wool and Fur Acts and Rules, the FTC's labeling requirements cover products such as the following:
Apparel
Clothing
Yarns, fabrics
Fiber composition
Though products such as the ones above are required to bear stamps, tags, or labels stating the presence of fiber, the specifics regarding fiber composition differ between the Textile and Wool Acts.
Under the Textile Rules, any product that consists of less than 5% of fiber should be labeled as "other fibers". For example, the fiber composition of a textile product should read as follows:
96% Acetate
4% other fibers
The Wool Rule stipulates that if a wool product has less than 5% of fiber, the label should state the type and percentage of fiber used, in addition to the percentage of wool or recycled wool used, for example:
Care Labeling of Textile Wearing Apparel & Certain Piece Goods
The FTC requires importers and manufacturers to attach care instructions onto labels of textile-wearing apparel and certain pieces of goods. The label should be conspicuous, whether it is on the product or its packaging.
Care labels cover instructions may concern the following:
Washing (e.g., "Machine wash")
Drying (e.g., "Tumble dry")
Ironing (e.g., "Iron")
Bleaching (e.g., "Only non-chlorine bleach")
Warning (e.g., "Wash with like colors")
In general, the FTC requires textile-wearing apparel to either have a washing or drying instruction. Some textile-wearing apparel can neither be washed nor dried; in this case, the label should provide statements such as the following:
"Do not wash – do not dry clean"
"Cannot be successfully cleaned"
Note that you can either use the ASTM D5489 care symbols or draft your own instructions.
Registered Identification Number (RN)
Manufacturers or importers can choose to use a Registered Identification Number (RN) instead of their company name on the product label. Applicants are required to submit the following information to the FTC:
Business email address
Legal business name/company name
Company address
Company type (ie. LLC, partnership)
Business type (Ie. importer, manufacturer retailer)
Phone number and website URL, if any
Is size mandatory on the textile label?
Size is not mandatory but recommended as it's expected by consumers.
Are there standard clothing sizes in the United States?
While not mandatory, there are standardized US clothing sizes for both men and women, across different age groups and products.
Examples
1. ASTM D5585-95 – Standard Table of Body Measurements for Adult Female
2. ASTM D6829-02 – Standard Tables of Body Measurements for Juniors
3. ASTM D5585-11 – Standard Tables of Body Measurements for Adult Female Misses Figure Type, Size Range 00–20
4. ASTM D6240-98 – ASTM D6240-98 Standard Tables of Body Measurements for Men Sizes Thirty-Four to Sixty (34 to 60)
Products: Clothing & Textiles
Guides for Select Leather and Imitation Leather Products
The FTC's Guides for Select Leather and Imitation Leather Products (The Leather Guides) seek to clarify misrepresentations about the characteristics and composition of certain leather and imitation leather products. It also states that if a product is made of a material that imitates leather, the label should reflect this fact.
The Leather Guides provides guidance regarding how not to misrepresent leather products on labels that bear information such as the following:
Fiber and material content
Country of origin
Manufacturer's identity
Care instructions
If the product is made of or includes imitation leather, the label should disclose the product's material, such as the following information:
Imitation leather
Simulated leather
Embossed leather
Processed leather
Products: Leather products
FCC 47 CFR Part 15 Device Labeling Requirements
FCC 47 CFR Part 15 regulates radiofrequency (RF) energy emissions on electric and electronic devices, as they can negatively interfere with other devices operating within the 9 kHz – 3000 GHz RF range.
The regulation also establishes information on proper labeling, such as the inclusion of an FCC logo, an FCC ID, or a statement declaring conformity.
The labeling information is different for:
a. Unintentional radiators, that is devices that do not emit frequency energy wirelessly (e.g. electrical coffee machine)
b. Intentional radiators, that is devices that intentionally generate frequency energy (e.g. wi-fi device)
Labeling Information (Unintentional radiators)
FCC 47 CFR Part 15 requires unintentional radiators, which are subject to a Supplier's Declaration of Conformity (SDoC) Authorization Procedure to carry an identification label that provides information such as the following:
Trade name
Product model or serial number
Compliance statement
The label may be placed on the packaging if the product is too small. The label may also be implemented electronically if the device has a screen.
FCC logo
Electric or electronic devices that require to undergo the SDoC procedure, can bear the optional FCC logo. The logo can be included as part of an e-label.
FCC ID
Intentional radiators, which are required to undergo the Certification Authorization Procedure, should bear the following labeling information:
FCC ID
Compliance statement
An FCC Identifier signifies that the FCC has approved the product. It is a display of the capital letters "FCC ID", followed by an alphanumeric code identifying the product's certification. Importers and manufacturers are required to present the FCC ID on a physical label unless it can be presented as part of an e-label.
The FCC ID should be:
a. Accessible
b. Affixed to the product's surface
c. Legible and consistent
d. Placed in the packaging or on a removable label if the device is too small
Products: Electronics
Energy Labeling Rule
16 CFR Part 305, Energy and water use labeling for consumer products under the energy policy and conservation act ("Energy Labeling Rule"), covers products such as energy and water use appliances.
Labeling Information
The Energy Labeling Rule requires importers and manufacturers of energy and water appliance products to include information on labels such as the following on their products:
Operating cost
Water use rate
Conformance with relevant standards
Energy consumption
Energy efficiency
Energy cost
Water cost
The above information may be different according to the product (e.g. lighting, washing machine) and should be placed in the following places:
On product catalogs
On labels attached to the product
In written advertising
In broadcast advertising
On printed matter at point of sale
Appendix L to Part 305 provides examples of prototype labels that include instructions regarding font, color, label size, and so on. The specifics of each instruction depend on the appliance that the label may be attached to, e.g., the font and label sizes for refrigerator-freezer energy labels differ from those for specialty consumer lamp energy labels.
Product Examples
Dishwashers
Furnaces
Television sets
Faucets
Ceiling fans
Products: Consumer appliance products
California Proposition 65 Warning Label
California Proposition 65 restricts more than 800 chemicals and heavy metals in consumer products sold in California.
"If a product contains a listed chemical, then the product must contain a "clear and reasonable" warning label informing consumers of the presence of the chemical and stating the chemical is known to cause cancer, birth defects, or other reproductive harm." – Daniel Herling, Member at Mintz Levin
As such, you can either get the product lab-tested to prove that it doesn't contain any of the listed chemicals, or ensure that the product carries a warning label.
CA Prop 65 Warning Label Example
This product can expose you to chemicals including [name of chemicals] which are known to the State of California to cause [cancer/birth defects or other reproductive harm]. For more information go to www.P65Warnings.ca.gov
Products: Consumer products sold in California
US Law Label
The law label is required in many US states for bedding, plush toys, bean bags, or other stuffed products. Its purpose is to inform the consumer of the filling materials, and the company selling the product.
Label Information
"Do Not Remove" Statement
Filling materials (Weight %)
Uniform Registry Number (URN)
Company Name
Uniform Registry Number (URN)
Note that you might need to register to obtain a Uniform Registry Number (URN).
Products: Stuffed Products
UL Mark
The Underwriter Laboratories (UL) mark indicates that the product has passed the UL testing and certification process. As such, you cannot affix the UL mark to a product that has not passed the relevant testing.
UL Marks
UL Classified
UL Recognized Component
UL Performance Verified
UL Standards Examples
UL 1642 – Standard for Lithium Batteries
UL 20 – General-Use Snap Switches
UL 2595 – General Requirements for Battery-Powered Appliances
UL 2089 – Standard for Vehicle Battery Adapters
UL 1740 – Standard for Robots and Robotic Equipment
UL 879A – Standard for LED Sign and Sign Retrofit Kits
Note that UL compliance is not mandatory, but strongly recommended if you are importing, exporting, or manufacturing electronic products for the US market.
Products: Electronics
ETL Mark (Intertek)
Intertek has its own compliance program called the ETL Certification program. Products that pass the necessary testing can use the ETL Mark, which signals compliance with standards in the United States and Canada.
The ETL Mark is therefore not mandatory but still recognized by consumers, retailers, and the authorities as a reliable compliance mark.
Products: Electronics
FHSA Warning Label
The Federal Hazardous Substances Act (FHSA) requires certain types of toxic and hazardous household products, such as strong carry storage instructions and general safety labels. Note that FHSA is applicable to household products that fall within any of the following classifications:
Toxic
Corrosive
Flammable
Combustible
Irritant
Strong sensitizer
FHSA product examples
Cleaning products
Art materials
Charcoal
Chemistry sets
FHSA label information
Manufacturer or seller identity
Address
Hazardous ingredients
Signal word: Danger, Poison, Caution and/or Warning (depending on the classification)
Hazard (e.g. Flammable, Causes burns etc)
Precautionary safety statement/instructions
First aid treatment information
Information about storage or handling
The statement "Keep out of the reach of children"
Products: Household products
NRTL Mark
For some products used in industry, construction, and more, it is mandatory under OSHA's Occupational Safety and Health Standards (29 CFR Part 1910) to undergo testing and certification at a Nationally Recognized Testing Laboratory (NRTL).
Each NRTL is known for a certain set of test standards and utilizes its own distinct registered certification mark to indicate that a product complies with the relevant product safety test requirements.
After an NRTL certifies a product as being compliant with relevant standards, it permits the manufacturer to attach an NRTL mark to the product.
List of NRTL
The NRTL mark you receive on your certified product depends on which NTRL you choose to test your products. Here are some examples:
a. CSA Group Testing and Certification Inc.
b. Intertek Testing Services NA, Inc.
c. TÜV SÜD Product Services GmbH
Click here for more examples of NRTL marks.
Product Examples
Automatic sprinkler systems
Portable fire extinguishers
Employee alarm systems
LPG storage and handling systems
Product Packaging Labeling Requirements
If you import or manufacture products in the United States, you may be required to abide by relevant product packaging labeling requirements established in acts and regulations such as the following:
Fair Packaging Labeling Act (FPLA)
Poison Prevention Packaging Act (PPPA)
Uniform Packaging and Labeling Regulation (UPLR)
Fair Packaging Labeling Act (FPLA)
Under the Fair Packaging and Labeling Act (FPLA), the FTC and the FDA issue regulations that aim to prevent misinforming consumers about details such as the following:
Descriptions of the ingredients in the product
Slack fill
Lower prices
How package sizes are characterized
The FPLA covers consumer commodities that can be used in the household such as sponges and detergent, and requires labels on packages of such provide information such as the following:
a. A statement that identifies the commodity
b. The importer or manufacturer's name and business address
c. Net quantity in measure (metric and inch/pound units), numerical count, or weight
Poison Prevention Packaging Act (PPPA)
The Poison Prevention Packaging Act (PPPA) aims to protect consumers by requiring specific types of substances to be contained in "special packaging", which is often intentionally designed to make it difficult for children to open but reasonably easy for adults to properly use.
The PPPA covers products that include 'household substances' in categories such as the following:
a. Hazardous substances as defined in the FHSA
b. A cosmetic, drug, or food as defined in the Federal Food, Drug, and Cosmetic Act
c. A fuel substance used for cooking, heating, or refrigeration purposes
Uniform Packaging and Labeling Regulation (UPLR)
45 out of 50 US states have adopted the Uniform Packaging and Labeling Regulation (UPLR) as law. The UPLR aims to provide consistent and precise information about what, and how much of it, is inside packages so that potential consumers are able to compare price and quantity.
The UPLR requires labels on consumer packaging to provide information as to the following:
a. What the commodity is
b. The importer or manufacturer's name and business address
c. The amount of product inside the package, in either weight, mass, or numerical count
Bag Suffocation Warning
Bag Suffocation Warning labeling is required when selling products in certain types of plastic bags on Amazon, and also a legal requirement in California, New York, and other states. Note that the specific warning labeling requirements (e.g. the text printed on the plastic bag) differ depending on the following factors:
Size of the bag opening
Bag volume
Bag dimensions
Product type
Amazon Example
Warning: To avoid the danger of suffocation, keep this plastic bag away from babies and children. Do not use this bag in cribs, beds, carriages, or playpens. This bag is not a toy.
Packaging Recycling Symbols
There are several packaging recycling symbols in the United States, that brands and manufacturers can use to inform consumers about the recyclability, biodegradability, compostability, or sustainability of their products.
Although the usage of symbols such as the following is usually voluntary, products bearing these symbols may attract customers who are more eco-conscious and gravitate toward brands that support the protection of the environment:
Resin Identification Code system
Biodegradable Products Institute (BPI) Certification Mark
FSC Recycled label
Amazon Product Labeling Requirements
Products sold on Amazon.com must comply with all mandatory labeling requirements and other product regulations. Further, Amazon.com can request product and packaging photos demonstrating that the correct labels are present.
There are also cases when Amazon has even declined product listings for having labels that should not be printed on the product. Amazon is strict about compliance and far more likely to take action against incorrectly or otherwise non-compliant products than US customs or CPSC.
Why your product may need more than one label
It's often the case that more than one label is applicable to a certain product. Textiles, for example, must both have the textiles label, which includes both the fiber composition and ASTM care symbols – and the country of origin.
Another example is electronic toys, which may need to carry the following labels:
CPSIA tracking label
FCC symbol
Country of origin
This is also why it's difficult to find complete information on government websites, such as CPSC.gov or FCC.gov, as each only cover their own – overlapping – product labeling requirements.
FAQ
How do I create the label file?
You can use Photoshop or Adobe Illustrator. What matters is that the label file is an accurate representation of the product label. A common mistake I note among importers is to merely list the information the supplier must include (e.g. country of origin).
Another option is to hire a freelancer to do it for you, but make sure that the 'label information' is correct.
How do I make sure my factory gets the label right?
The key is to verify that the product is correctly labeled before shipment to the United States. Product and packaging labels can easily be checked by your existing quality inspection agents, while also testing the product.
Make sure the inspectors are provided with clear photocopies of the product and packaging labels and report their findings accordingly. Keep in mind that it may not be possible to relabel a product with incorrect or missing labels.
Can label the product once it's imported into the United States?
Relabeling products can in some cases be accepted, but it's strongly recommended that it's done while still in the factory. Assuming it's even possible to relabel the product, it's an expensive and time-consuming process.
Is the CE mark required in the United States?
The CE mark is only applicable in the European Union and is therefore not required in the United States. That said, many products sold in the US carry the CE mark for the simple reason that international brands normally ensure compliance with product regulations in all major markets.