ASTM D4236 covers labeling requirements for art materials that might pose potential chronic health hazards. In this guide, we explain what importers, manufacturers and brands must know about this ASTM D4236, including its product scope, requirements, and testing.
Notice that this guide is written only based on publicly available information on this page. You need to buy the standard in order to access the contents of ASTM D4236.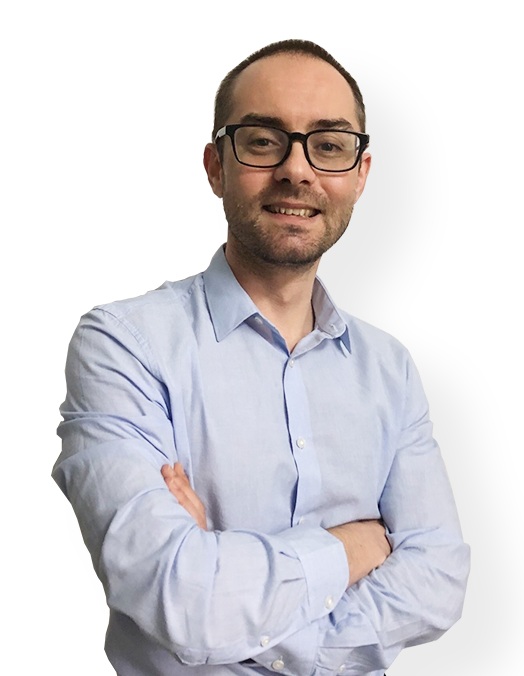 We Help Brands & Importers With Product Compliance (US & EU)
Book a free consultation call today with Ivan Malloci to learn how we can help you with:
Product Requirements Lists
Product Certification
Product & Packaging Labeling
Lab Testing
What is ASTM D4236?
ASTM International, known previously as the American Society for Testing and Materials, developed ASTM D4236 – Standard Practice for Labeling Art Materials for Chronic Health Hazards.
This standard covers packaged art materials and the proper labeling of such items. It was developed to ensure the awareness of hazards in art materials and the safety of the persons using those art materials.
Labeling of Hazardous Art Materials Act (LHAMA) and ASTM D4236
The Labeling of Hazardous Art Materials Act (LHAMA) references ASTM D4236 and specifies that the standard's requirements should be considered as a regulation under section 3(b) of the Federal Hazardous Substances Act (FHSA).
As such, in order to comply with the LHAMA, importers and manufacturers must ensure that their art materials are in conformance with ASTM D4236 requirements.
Which products are covered by ASTM D4236?
ASTM D4236 covers packaged art materials that are marketed for people who use such products for art and crafts purposes. This includes any products used by any individual from any given age group that uses the products for any art-related purpose.
Covered products might contain concentrations or volumes of hazardous substances high enough to possibly result in long-term negative health issues for the user.
According to the CPSC's website, art materials covered but the LHAMA include:
Ceramics
Clay
Chalk
Colored pencils
Glue
This standard does not apply to products that have already been properly labeled for known chronic health hazards.
Is ASTM D4236 mandatory in the United States?
Standards, including many ASTM standards, are often voluntary. However, the US Code of Federal Regulations (CFR) 16 Part 1500.14 states that ASTM D4236 is incorporated by reference by the CPSC under the Labeling of Hazardous Art Materials Act (LHAMA).
As such, compliance with the requirements established in the standard is mandatory in the United States.
Overview
In this section, we explain ASTM D4236's scope and its labeling requirements.
Scope
ASTM D4236 covers packaged art material meant to be used by any person of any age, or any small group of people. Also, it covers products that are made of, or consist of, potentially hazardous materials that could bring about long-term adverse health effects.
Toxicological evaluation
The standard provides warning and caution statements that are based on what is known by the medical and scientific communities.
ASTM D4236 considers information about potential dangers to human health that have been connected with the art materials or part of it. This is especially so when the aforementioned products are made or contain substances in a volume, or concentration high enough to deem it possible for the product to pose long-term adverse health effects.
For this reason, a toxicological evaluation might be required in order to assess the safety of the product, and if it is necessary to label its packaging with caution labels and statements.
Certifying organizations, for which guidelines are provided in ASTM D4236, may certify if art products covered by the standard comply with its requirements.
Labeling requirements
ASTM D4236 establishes labeling procedures for companies that produce or repackage art materials. Producers and repackagers of art materials should take into consideration how the art materials might be used or misused, and determine the best way to label the art materials accordingly with the appropriate precautionary information.
Labels on art materials should include information such as:
a. The signal word "WARNING"
b. A record of possible chronic health hazards
c. The name of the components that might present a danger
d. Instructions on how to safely handle the art materials
e. A list stating any sensitizing components
f. Where the details can be found
g. Contents on the label and size of the art material product
h. Other additional detail as necessary
Finally, the standard notes that information about chronic health hazards remains incomplete, and as such, it is not possible for any given warning to encompass every conceivable usage of any art material.
Where can I buy ASTM D4236?
To access the contents of ASTM D4236, you can purchase the standard from any of the websites listed below.
Astm.org
USD 54 for a hard copy or a PDF version
USD 64 for an online standard + redline bundle
Webstore.ansi.org
Knowledge.bsigroup.com
Members
GBP 37.8 for a digital version or a hard copy
GBP 75.6 for both a digital and a hard copy version
Non-Members
GBP 42 for a digital version or a hard copy
GBP 84 for both a digital and a hard copy version
En-standard.eu
47 Euro for a PDF version or a hardcopy version
Techstreet.com
USD 54 for a PDF version or a hardcopy version
USD 73 for both a PDF and a hardcopy version
Global.ihs.com
USD 54 for a PDF or a hardcopy version
USD 91.8 for a PDF and hardcopy bundle (save 15%)
Lab testing
Lab testing is often necessary to make sure that a product is in conformance with relevant requirements, such as restrictions on substances deemed to be harmful.
In this case, a toxicological analysis might be needed to assess if the product contain substances that are known to produce negative health effects, and decide if a precautionary labeling is necessary.
Is ASTM D4236 lab testing mandatory?
ASTM D4236 mentions that covered products should undergo a toxicological evaluation, which might be carried out by testing companies, or other experts in the field.
As the standard is incorporated by reference under the LHAMA, a toxicological evaluation is necessary for covered products.
How much does ASTM D4236 lab testing cost?
The price of having any product tested can vary depending on factors such as the complexity of the product, the location where said product is tested, and the number of SKUs.
Although we were unable to find any publicly-listed prices for ASTM D4236 lab testing, you can contact one of the companies listed below for a quote.
ASTM D4236 Lab Testing Companies
In this section, we list a few companies that offer testing services against ASTM D4236.
QIMA
QIMA offers Toxicological Risk Assessments (TRAs) as one of its services for manufacturers to ensure that their art products are safe enough for general consumers to use.
Intertek
Intertek provides testing services for manufacturers looking to ensure that their products conform with the requirements in ASTM D4236. They also offer evaluative testing services per the FHSA, under which the CPSC incorporated the standard.
SGS
SGS can perform testing services for art materials against the requirements in ASTM D4236.
Eurofins
Eurofins has laboratories accredited by the CPSC and toxicologists that are board-certified and can help manufacturers ensure that their art materials conform with the requirements in LHAMA, for example.