QIMA, formerly known as AsiaInspection, is a relative newcomer to the testing, inspection, and certification industry. That said, QIMA is a pioneer when it comes to providing an easy-to-use digital platform for booking lab testing and quality inspections.
In many ways, QIMA has made product compliance testing, inspection, and certification more accessible and affordable to SMEs and e-commerce businesses.
This guide serves as an introduction to QIMA's company history, testing and inspection services, main markets, accreditations, and more.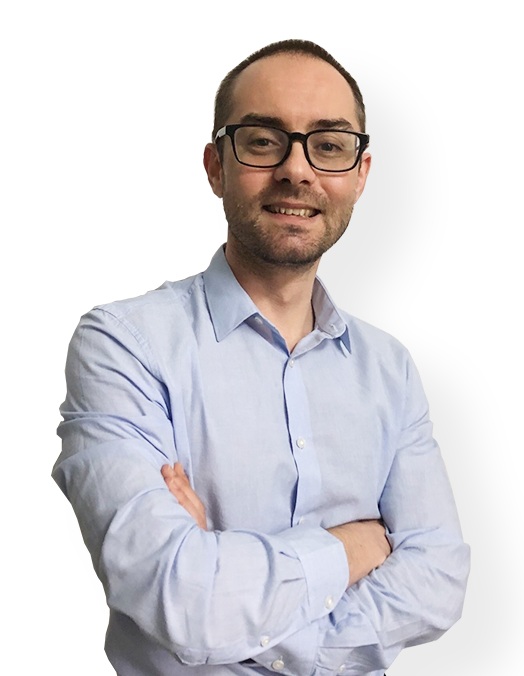 Do you need help with product compliance? (EU & US)
Request a free consultation call today with Ivan Malloci to learn how we can help you with:
Product Requirements Lists
Product Certification
Product & Packaging Labeling
Lab Testing
Company history
QIMA, formerly known as AsiaInspection, was founded in Hong Kong in 2005. It changed its name to QIMA in 2018.
The name QIMA is derived from the company's core expertise in quality inspections. The company is a leading supply chain compliance solution provider that works with brands, and importers to secure, and optimize their worldwide supply networks.
QIMA has acquired several labs, including CHB, Anseco Group, and Hansecontrol Group.
CHB, acquired by QIMA in 2013, was a private Chinese-owned laboratory testing company specialized in REACH and RoHS testing. It was already accredited by CMA and CNAS, at the moment of the acquisition.
QIMA's acquisition of Anseco Group took place in 2015. Anseco Group is a lab located in Buffalo, New York, US. It specializes in testing hardlines, children's products, and toys, and is ISO 17025 accredited.
Hansecontrol Group was acquired by QIMA in 2021. Hansecontrol, headquartered in Hamburg, Germany, provides assurance services in over 30 countries in Europe, the Americas, and Asia.
It operates in 95 countries and has more than 3,800 employees from over 60 nationalities. In addition to having over 2,500 inspectors and auditors (each having at least 100 hours of training), QIMA offers 24/7 customer support in over 20 languages.
HQ: Sino Plaza, 255-257 Gloucester Rd, Causeway Bay, Hong Kong S.A.R (China)
Countries and markets
QIMA provides testing and certification services in markets like the United States, the European Union, Australia, and Saudi Arabia.
The following sections explore some services that QIMA offers for the markets mentioned above.
United States and Canada
QIMA provides certification and testing services to ensure that products comply with US regulations like CPSIA, FCC Part 15, and the OSH Act.
Standards
QIMA offers product safety testing services against standards such as:
ASME standards
ASTM standards
CSA standards
NFPA standards
CPSIA
Importers and manufacturers are often required to have their products tested for compliance by a CPSC-Accredited lab testing, such as QIMA. Companies can book their CPSIA compliance tests and view their results at any time via QIMA's online platform and mobile application.
FDA 21 CFR
QIMA offers testing services to help companies ensure that their products – sunglasses, for example – comply with FDA 21 CFR, as the FDA classifies sunglasses and eyewear as medical devices.
It also provides companies with GMP auditing services to help them ensure that their products comply with FDA's food safety standards.
FCC Part 15
QIMA is also accredited to provide testing services to help companies ensure that their products comply with regulations enhanced by the FCC.
The company offers FCC Part 15 radio equipment testing for wireless and radiofrequency products.
OSH Act
QIMA provides companies with the following to ensure that their products comply with OSHA requirements:
Complete quality control and inspection services
Footwear (PPE) testing as Nationally Recognized Testing Labs (NRTL)
Canada Consumer Product Safety Act (CCPSA)
QIMA can help you to test your products against the requirements of the Canada Consumer Product Safety Act (CCPSA) for products such as:
US locations
We list below a few states in the US where one can find QIMA's offices and labs:
Florida
North Carolina
New York
Canadian locations
The company has an office in Burnaby
United Kingdom
As per requirements set out by the Health and Safety Executive (HSE) in the UK, products that fall under the scope of the Personal Protective Equipment Regulations might need to be tested in order to show compliance with relevant technical requirements.
QIMA provides a wide range of testing services with regards to ensuring that protective footwear products are tested for conformity against relevant BS EN ISO and BS ISO standards.
It also provides quality control and inspection services at every stage of the manufacturing and shipping process. This is done to guarantee that any manufactured product complies with the requirements of the regulations.
UK locations
Two of QIMA's UK locations can be found at the following places:
European Union
The following sections explore EU-specific services that QIMA provides to companies, such as those related to REACH, and RoHS.
CE Marking Directives
QIMA provides services to companies to help them ensure that their products are CE-compliant before they are sold in the European market.
We list below a few directives against which QIMA tests products for compliance:
Companies can utilize QIMA's online platform to book relevant tests. Regardless of whether their products have passed or failed relevant compliance tests, they can receive a detailed report about it.
REACH
Importers and manufacturers might need to have their products tested against REACH to ensure compliance with the European Chemicals Agency (ECHA) requirements. QIMA can help you test your products to ensure that they don't contain restricted substances above the prescribed limits. This includes substances such as:
Phthalates
AZO colorants
Nickel
PCTs
Benzene
Additionally, QIMA's online platform provides companies with valuable insights about relevant supply chains, and the possibility to book new tests, and access results.
EU locations
QIMA's offices can be found in the following EU countries:
France
Germany
The Netherlands
Spain
Australia
This section explores AS/NZS standards that QIMA tests products against.
AS/NZS standards
Before toys are sold in Australia, they must be tested against the AS/NZS ISO 8124.1, and other relevant standards. These standards lay out testing methods for mechanical, physical, heavy metal, and flammability requirements.
QIMA provides testing services against the following standards:
a. AS/NZS 8124.1, Safety of Toys – Part 1: Safety aspects related to mechanical and physical properties
b. AS/NZS 8124.2, Safety of Toys – Part 2: Flammability
c. AS/NZS 8124.3, Safety of Toys – Part 3: Migration of Certain Elements
It also provides quality assurance programs and product inspection services to businesses wishing to sell cosmetics in Australia.
Australian locations
According to the QIMA website, the company doesn't have offices or labs in Australia.
Saudi Arabia
QIMA is a SASO-Approved conformity assessment body and, as such, is authorized to issue Certificates of Conformity for products imported to Middle Eastern countries, like Saudi Arabia.
SALEM Technical Regulations
SASO refers to the Saudi Standards, Metrology, and Quality Organization, and it manages the Saudi Product Safety Program (SALEEM). The SALEEM ensures that products entering Saudi Arabia conforms to its regulations.
Importers of regulated products must register their products into the SALEEM's online system, which is called SABER, to acquire their Certificates of Conformity, upon compliance with relevant Technical Regulations.
QIMA can help to test your products against Technical Regulations such as:
a. BD-142004-01 and TC-143307-01 – Technical Regulation for Low-Voltage Electrical Equipment and Appliances
b. M.A.-166-18-04-02 – Technical Regulations for Electrical Batteries
c. M.A.-155-16-03-03 – Technical Regulation for Paints (Dyes) and Varnishes
It can also help with factory inspections and surveillance factory audits when required.
Saudi Arabia location
QIMA has one office in Riyadh, Saudi Arabia.
Certification services
QIMA provides certification services for the global market and can help companies ensure that their products and services conform to international standards.
The following sections outline QIMA's various certification services.
Food Certification
QIMA has a subsidiary called QIMA/WQS. It offers certification services under several Global Food Safety Initiative (GFSI)-recognized schemes. The initiative strives to ensure sustainable improvement in food safety management systems.
Here are some of the schemes for which QIMA offers certification services:
BRC Global Standards
Global G.A.P.
SQF
IFS
PrimusGFS
G-Mark Certification
As a Notified Body (NB) approved by the Gulf Standardization Organization (GSO), QIMA provides Gulf Mark (G-Mark) certification services for consumer products sold in member states of the Gulf Cooperation Council (GCC), including the Republic of Yemen.
The G-Mark certification, a mandatory requirement, ensures that low voltage electrical equipment (LVEs) conforms to the GCC's technical regulatory requirements.
As such, compliant products must display a GSO Conformity Tracking Symbol (GCTS). It includes the following information:
The G-Mark logo
A QR code tracking the certificate of compliance.
Certificate of Conformity (SASO)
As already mentioned, QIMA is a SASO-approved conformity assessment body. SASO has authorized QIMA to issue Certificates of Conformity for products being exported from the following regions to Saudi Arabia:
Asia
Australia
Europe
North and South America
Middle East and North African countries
Safe/Safe+ Certification
QIMA offers Safe/Safe+ certification services, via QIMA-Hansecontrol, a lab that is located in Hamburg, Germany. They offer the following three types of services:
SafeShoe/SafeShoe+ Certification
SafeTextile/SafeTextile+ Certification
SafeGlove/SafeGlove+ Certification
All three types of certifications follow a two-level system. Meaning, that when footwear, textiles, and gloves pass compliance tests, manufacturers of each of these three types of products might receive two certificates, one for each level of compliance.
Manufacturers that are granted the certification can affix the Safe/Safe+ certification mark on their products. The mark indicates that the production site has been inspected for the use of harmful substances, and materials and final products have been tested against the presence of chemicals that might cause hazards.
Test Mark Certification
The QIMA-Hansecontrol Test Mark is a certification mark that is both independent and voluntary. Companies that receive this mark because their products and quality management systems have tested compliant can reassure their customers that they are committed to high-quality practices.
The process of acquiring a Test Mark includes the following steps
a. QIMA tests products in their labs against regulations that apply to their product or packaging
b. The company analyzes legal requirements based on either customer-submitted documents or lab tests
c. The company checks the labels on the products and packages to ensure they conform to relevant regulations
d. Pre-shipment inspection, in order to obtain the Test Mark
QIMA is authorized to approve Product Certificates of Conformity for a number of regulated products via the SABER platform, in categories that include:
LVEs
Lubricating oil
Paints (dyes) and varnishes
Electrical batteries
Firefighting equipment and materials
Testing services
QIMA's labs are ISO 17025-accredited, and they can perform product safety testing services for companies looking into selling in different markets.
Electrical and Electronics
QIMA tests and performs testing for the electrical and electronics industry. We list below different tests that QIMA carries out as part of the services it provides:
Electrical safety (LVD)
EU Product Safety Directive compliance
Luminous Flux and Color Rendering tests for lighting products
Heavy metal analysis (lead, cadmium, mercury, nickel)
RoHS testing
Hardlines
QIMA conducts tests on many hardline products against numerous standards. We list a few products, regulations, and standards against which QIMA can perform the necessary tests.
Products
Toys
Eyewear
Cosmetics
Bicycles and electric bikes
Regulations and Standards
REACH (EU)
EN standards (EU)
FCC Part 15 (US)
CPSIA (US)
ASTM standards (US)
Softlines
QIMA performs tests on many softline products against various standards. We list some of these below.
Products
Footwear
Textile and fabric
Headwear
Bags and luggage
Leather goods
Regulations and Standards
REACH (EU)
CPSIA (US)
Pentachlorophenol (PCP) and polycyclic aromatic hydrocarbons (PAH) testing
Chromium (VI) testing
Formaldehyde testing
Toys and Juvenile Products
QIMA provides testing services for the toys and recreational items industry, such as:
Metal detection test
Small parts verification
Durability tests
Sharp point and sharp edge verification
It offers different types of tests against numerous global standards and regulations. We list some examples below.
International standards
ISO 8124-1 – Safety of Toys, Mechanical Hazards
IEC 62115 – Electric Toys – Safety
IEC 60825 – Laser/LED Safety
US standards
CPSC-CH-E1001-08 – Total Lead Content in Children's Metal Jewelry
ASTM F963 – Flammability of Solids
EU standards
EN 71-3, Safety of Toys, Migration of Certain Elements
EN 62115 Electric Toys – Safety
Total Cadmium (REACH)
Australia and New Zealand standards
AS/NZS 62115, Electric Toys – Safety
Australia Consumer Protection Notice No. 11 of 2011 (DEHP Content)
Australia Commerce (Trade Descriptions) Regulation
Asian standards
ST 2016 Toy Safety Standard (Japan)
CNS 14276, Safety of Electric Toys (Taiwan)
MS 62115, Safety of Electric Toys (Malaysia)
QIMA accreditations
Below we list some of QIMA's accreditations in the United States and other markets.
| | |
| --- | --- |
| United States | Other |
| ANSI (ANAB) | CNAS (China) |
| CPSC-Accepted | HOKLAS (Hong Kong) |
| | Responsible Jewelry Council (RJC) |
| | ISO/IEC 17065 |
| | Initiative for Compliance and Sustainability (ICS) |
Reviews
Readers can find reviews from companies like Platinum Global Sourcing, or AVID Products directly on QIMA's website.
Additional reviews can be found via third-party websites such as: