Are you importing sunglasses or eyewear into the European Union? Sunglasses and eyewear are considered to be personal protective equipment, and therefore are subject to the Personal Protective Equipment (PPE) Regulation.
Besides this, sunglasses and eyewear are subject to different regulations and standards to ensure the safety of the wearer, such as the REACH regulation.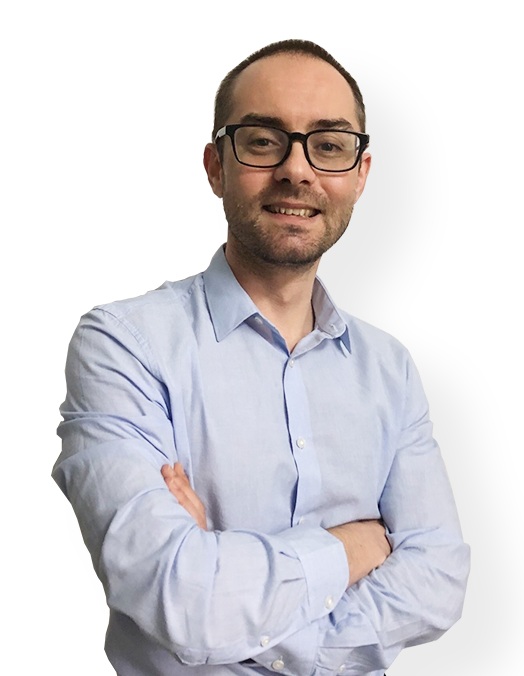 Do you need help with product compliance? (EU & US)
Request a free consultation call today with Ivan Malloci to learn how we can help you with:
Product Requirements Lists
Product Certification
Product & Packaging Labeling
Lab Testing
Personal Protective Equipment (PPE) Regulation
Sunglasses and eyewear are categorized as personal protective equipment. As such, before placing these products on the EU market, it is mandatory to ensure compliance with the Personal Protective Equipment Regulation.
Product scope
The Personal Protective Equipment Regulation covers many types of PPE, including eyewear.
We list below several types of sunglasses and eyewear covered by the regulation:
Sunglasses with sun glare filters
Sun glare filter for direct observation of the sun
Swim goggles
Ski goggles
Googles for motorcycle use
Goggles for snowmobile use
PPE risk categories
PPE products are divided into three categories.
Category I:
It includes PPE products that are intended to protect users from minimal risks, such as:
Sunglasses
Eye protectors for dust protection
Category II
It includes risks other than those listed in Categories I and III.
Category III
It includes PPE products that protect from risks that may cause serious consequences such as death or irreversible damage to health. For example
Eye protectors for use at high temperatures
Eye protectors for use at extremely intensive IR radiation
Harmonised standards
Harmonised standards provide a presumption of conformity with the technical requirements of the regulations. Here are some standards relevant for sunglasses and other protective eyewear that are harmonised under the PPE Regulation:
a. EN ISO 12312 -1 – Eye and face protection – Sunglasses and related eyewear – Part 1: Sunglasses for general use
b. EN ISO 12312-2 – Eye and face protection – Sunglasses and related eyewear – Part 2: Filters for direct observation of the sun
c. EN 172 – Personal eye protection – Sunglare filters for industrial use
d. EN 174 – Personal eye-protection – Ski goggles for downhill skiing
e. EN 175 – Personal protection – Equipment for eye and face protection during welding and allied processes
You can learn more about harmonised standards in this guide.
Declaration of Conformity
Importers and manufacturers of PPE products are responsible for drafting the EU Declaration of Conformity, to declare that the eyewear product complies with the PPE Regulation. The following information should be included:
Product type, batch, or serial number
Company name and address
Reference to relevant harmonised standards
Notified Body information (if necessary)
Technical file
The technical documentation should be included, in addition to the DoC. It should include information such as:
a. A complete description of the PPE and of its intended use
b. Design drawings and schemes of the PPE
c. Inspection and examinations report that were carried out to verify the conformity of the PPE
d. Copy of the user instructions
Notices that it is not necessary to provide the technical documentation to the buyers. Importers and manufacturers are only responsible to share the technical file if requested by the relevant authorities.
CE Marking
By affixing the CE marking to a product, the manufacturer implies that the product complies with the requirements of all applicable CE marking directives and regulations.
The importer or manufacturer should affix the CE marking on the product (e.g. the internal part of the sunglasses frame) and the packaging.
Other labelling requirements
Importers and manufacturers are required to ensure that their products can be traced by consumers and relevant authorities.
According to Article 8 "Obligations of manufacturers" of the PPE Regulation, you are required to place the following information onto your products (or onto their packaging, or accompanying document):
Identification type
Batch or serial number
Name, registered trade name, or registered trademark
Postal address
The above information must be clearly printed in a language that end-users, as well as market surveillance authorities, can easily understand.
Notified body
PPE that is classified as Category II and III has to undergo a conformity assessment performed by a notified body.
A notified body is an organization designated by a country in the EU to assess whether certain products conform to relevant technical requirements and are safe to use, before they are placed on the market.
In particular, the notified body performs an EU type-examination by assessing the technical design of the product and verifying that it conforms to the requirements of the regulation.
The EU type-examination procedure is summarized as follows:
1. The importer or manufacturer applies for an EU type-examination
2. The notified body conducts the EU type-examination
3. The notified body produces an evaluation report and an EU type-examination certificate
Notified body identification number
Additionally, for products that are classified under category III, the CE marking should be followed by the identification number of the notified body that performed the procedure set in Annex VII or Annex VIII of the directive.
The CE marking might also be followed by a pictogram that represents the risks for which the PPE is designed to protect the user.
Lab testing
Lab testing is often the only way to ensure that your product complies with relevant requirements. The tests depend on the product and might concern:
Impact resistance testing
Chemical testing
Biological resistance testing
Fall arrest equipment testing
Here we listed several laboratories that can help with the PPE testing:
Intertek
TÜV SÜD
Satra
Testex
REACH
REACH is a regulation that prevents excessive amounts of harmful chemicals from entering the environment and causing health issues. Chemicals restricted under REACH can be found in many everyday items, such as plastic eyewear frames and lenses.
Product scope
The REACH regulation was put in place to prevent chemicals and articles containing chemicals from causing health and environment-related risks as much as possible.
REACH applies to most consumer products, such as:
Eyewear
Plastic sunglass frames
Coated eyewear metal frames
Restricted substances
Eyewear, including sunglasses, may contain plastic, coatings, and other materials that may contain several REACH-restricted substances. They include:
For example, under Annex XVII of REACH, the amount of certain phthalates should not exceed 0.1% in total weight. This includes the following:
Lab testing
Importers and manufacturers are responsible for ensuring their products, including eyewear, can be sold and safely used by consumers. As such, it is important that they send their products for testing to make sure that their products do not contain any REACH-restricted substances above the prescribed limits.
Packaging & Packaging Waste Directive
The Packaging & Packaging Waste Directive aims at enforcing rules on managing not just packaging design but also packaging waste. Their overarching idea is to cut down on packaging waste as much as possible, and when unavoidable, help implement ways to collect and recycle it. The directive also sets restrictions on the amount of heavy metals that might be contained in packaging materials.
The directive aims to:
a. Harmonize national measures related to packaging and managing packaging waste
b. Provide protection of the environment on as high a level as possible, including setting limits for heavy metals
c. Prevent packaging waste from being produced
d. Promote recycling, reusing, and recovering of packaging waste instead of letting it be simply thrown away.
Product scope
The Packaging and Packaging Waste directive covers all kinds of packaging, including packaging for eyewear made on:
Paper
Plastic
Other materials
Substance restrictions
Article 11 of the Packaging and Packaging Waste Directive states that members of the EU have to make sure that heavy metals (lead, cadmium, mercury, and hexavalent chromium) in the packaging or its components do not exceed specified levels.
We list the levels to which the aforementioned heavy metals are restricted, below:
Lead < 0.01% by weight
Cadmium < 0.01% by weight
Mercury < 0.01% by weight
Hexavalent Chromium < 0.01% by weight
Recycling targets
The Packaging and Packaging Waste Directive also aims to meet recycling targets of various recyclable materials by 2025 and 2030, respectively. We list them below.
| | | |
| --- | --- | --- |
| | 2025 Targets | 2030 Targets |
| All packaging | 65% | 70% |
| Plastic | 50% | 55% |
| Wood | 25% | 30% |
| Ferrous metals | 70% | 80% |
| Aluminum | 50% | 60% |
| Glass | 70% | 75% |
| Paper and cardboard | 75% | 85% |
Extended Producer Responsibility (EPR)
The Packaging and Packaging Waste Directive has set EPR requirements that EU members have to comply with before December 2024.
Extended Producer Responsibility (EPR) is a type of policy that makes importers and manufacturers responsible for what happens to a product after it reaches the consumers.
For example, if a consumer decides to discard the packaging of his or her sunglasses, under the EPR framework importers and manufacturers are responsible for collecting and recycling it.
In order to do so, companies can sign an agreement with an EPR organization (e.g. Der Grüne Punkt in Germany), and pay a fee to the organization, which will then collect, dispose and recycle the packaging on behalf of the company.
FAQ
Who is responsible for ensuring compliance if the sunglasses are imported from outside the European Union?
While the PPE directive often refers to the manufacturer, the importer is considered the 'legal manufacturer' if the goods are imported from outside the EU. For example, if you import sunglasses or other eyewear from China, it's up to you to implement the compliance process:
1. Book lab testing
2. Create label files
3. Create the Declaration of Conformity (DoC)
4. Create the technical file
Importing and selling non-compliant sunglasses and other eyewear is illegal, and can result in the goods being confiscated by the customs authorities, or subject to a recall by national market surveillance authorities.
How do I ensure that the sunglasses lenses are PPE compliant?
We recommend that you purchase PPE compliant lenses from established brands, such as Carl Zeiss. European and American lens brands are widely available in China and other manufacturing countries – making it easy for you or your supplier to procure compliant lenses.
The other alternative is to procure Noname lenses from smaller OEM factories. That said, such suppliers can rarely provide test reports, which therefore requires that you book and pay for the necessary lab tests.
Further, far from all lenses are made to comply with the PPE directive.
Is the PPE a CE Marking Regulation?
Yes, the Personal Protective Equipment (PPE) Regulation is a CE Marking Regulation.