Planning to import or manufacture electronic devices classified as intentional radiators in the United States? This guide covers the authorization procedure, labeling and documentation requirements, testing, and more.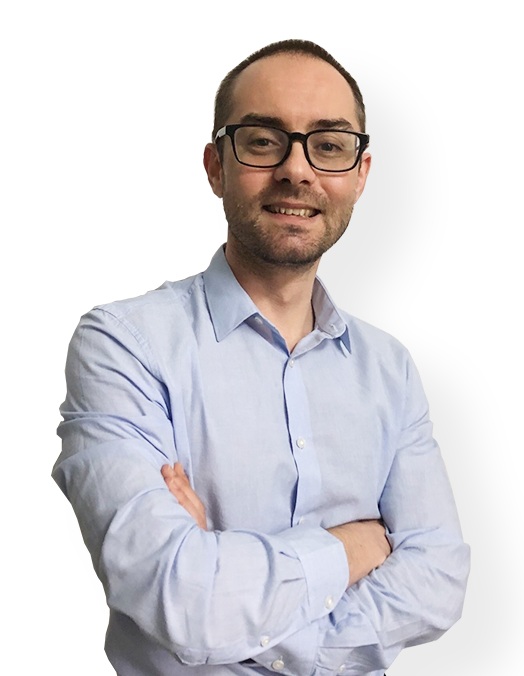 We Help Brands & Importers With Product Compliance (US & EU)
Book a free consultation call today with Ivan Malloci to learn how we can help you with:
Product Requirements Lists
Product Certification
Product & Packaging Labeling
Lab Testing
Definition
The Federal Communications Commission (FCC)'s rules and regulations include 47 CFR Part 15, which covers some classes of radio frequency (RF) devices.
Radio frequency devices, that is devices that might cause interference to radio services that operate in the 9 kHz – 3,000 GHz frequency range devices, include:
Intentional radiators
Unintentional radiators
Incidental radiators
47 CFR Part 15.3(o) defines intentional radiators as devices designed to intentionally generate and emit radio frequency energy by induction or radiation. This includes devices with wireless communications.
Importers and manufacturers must ensure that their intentional radiators comply with the requirements set in 47 CFR Part 15.
Which products are classified as intentional radiators?
Intentional radiators are devices intentionally designed to generate and emit radio frequency energy via radiation or induction.
The FCC provides several examples of products classified as intentional radiators, including the following:
Bluetooth radio devices
Cordless telephones
Radio frequency universal remote control devices
Wi-Fi transmitters
Wireless alarm systems
Wireless garage door openers
Wireless microphones
Exemptions
Intentional radiators generally require certification by a Telecommunication Certification Body (TCB). However, there are some exemptions.
Home-built devices
47 CFR Part 15.23 exempts home-built devices from equipment authorization if they are:
Not marketed
Not constructed from a kit
Built-in sets of five or fewer for personal use
Products exempted from certification
According to 47 CFR Part 15.201, some intentional radiators are exempt from certification by a TCB. However, importers and manufacturers must ensure that these devices are authorized via the Supplier's Declaration of Conformity (SDoC) authorization procedure, which is considered to be less restrictive. We list a few categories of the aforementioned intentional radiators:
Devices operated as carrier current systems
Tunnel radio systems
Cable locating equipment
Devices operating in the band 525-1705 kHz
Devices operating below 490 kHz
Certification Authorization Procedure
Intentional radiators are generally required to go through the certification authorization procedure. The responsible party (e.g. the manufacturer) must submit supporting documents and test data to an FCC-recognized TCB, which evaluates the submission and issues the certification.
The responsible party should adhere to the following process:
1. Have an FCC-recognized accredited testing lab test their product
2. Obtain a 10-digit FCC Registration Number (FRN) that identifies the responsible party
3. Obtain a Grantee Code by applying on the Grantee Registration website
4. Apply for a grant of certification with a TCB (per the requirements listed in 47 CFR Part 2.1033)
5. The TCB's reviews the submitted information to decide whether the radio frequency device complies with the FCC's requirements
6. The TCB uploads the supporting information to the FCC Equipment Authorization Electronic System (EAS) – Database and issues a grant of certification on the database
Other authorization procedures
As already mentioned, some intentional radiators are only required to undergo the SDoC authorization procedure, which is less stringent and generally applies to unintentional radiators.
Additionally, for products that include intentional and unintentional radiators (e.g. computers) both the certification and SDoC procedures might be used:
a. The certification authorization procedure for parts that fall under the definition of "intentional radiators" (e.g. wi-fi and Bluetooth modules)
b. The SDoC authorization procedure for parts that fall under the definition of "unintentional radiator" (e.g. screen)
Requirements
Importers and manufacturers of intentional radiators must ensure that their products comply with relevant requirements.
Standards
According to 47 CFR Part 15.31, the FCC requires adherence to the following measurement standard to ascertain that an intentional radiator complies with the requirements:
ANSI C63.10-2013 – American National Standard of Procedures for Compliance Testing of Unlicensed Wireless Devices
Note that the above measurement standard was the only one we could find for intentional radiators.
Technical requirements
47 CFR Part 15.15 mandates that intentional radiators comply with technical requirements such as the following:
a. Manufacturers must construct them in a manner consistent with good engineering design and manufacturing practice
b. Manufacturers must suppress the device's emanations as much as possible
c. Manufacturers must ensure that the device's emanations do not exceed acceptable levels
d. Manufacturers must construct the device in such a manner that adjustments of user-accessible controls do not cause the device's operations to violate regulations
e. Operators of devices that fall under the scope of 47 CFR Part 15 (including intentional radiators) must stop operating such devices if authorized users of the radio frequency spectrum experience harmful interference
Technical report
Importers and manufacturers must file an application with a TCB for a grant of certification as part of adherence to the certification authorization procedure.
As such, they must submit a technical report containing the items mentioned in Section 2.1033. We list several of those items in this section:
a. Applicant's and applicant's agent's name, addresses, email addresses, phone numbers
b. A signed certification stating that the equipment is not prohibited from equipment authorization
c. FCC identifier
d. Block diagrams, circuit functions description, etc.
e. A copy of instructions for installation and operation
f. A report of measurements proving compliance with FCC requirements
g. Photographs showing the product's exterior appearance, construction, component placement on the chassis, and the chassis assembly
Device labeling
Importers and manufacturers of intentional radiators should ensure that their devices comply with applicable labeling requirements before they market their products.
FCC Identifier
Importers or manufacturers must ensure that devices subject to the certification procedure carry an FCC Identifier (FCC ID).
The FCC ID consists of two parts:
a. Grantee code – Identifies the applicant for certification
b. Product code – represents the product, assigned by the application
According to 47 CFR Part 2.925, the FCC Identifier, which includes the term "FCC ID", must be readable, and its size must be consistent with the equipment's dimensions.
Compliance information statement
According to 47 CFR Part 15.19, importers and manufacturers should ensure that devices conspicuously carry a compliance statement, such as the following:
---
"This device complies with part 15 of the FCC Rules. Operation is subject to the following two conditions: (1) This device may not cause harmful interference, and (2) this device must accept any interference received, including interference that may cause undesired operation."
---
Different devices, such as receivers or selector switches, may necessitate slightly different compliance information statements. 47 CFR Part 15.19 contains more information regarding such statements.
Devices should bear the compliance information statement on only the main control unit if said devices fulfill all three requirements below:
Are manufactured in two or more sections
Are connected by wires
Are marketed together
Placement
Generally speaking, the labeling information (e.g. FCC ID and compliance statement) should be affixed to the product.
If the device has an integrated electronic display screen, the labeling information can also be placed there. In this case, you also must make the information readily accessible via formats such as user instructions, packaging inserts, or product packaging.
The labeling information must be placed in the user manual and the device packaging or on a removable label attached to the device if:
a. The device is too small, and
b. The device does not feature an electronic display for e-labeling
Lab testing requirements
Lab testing is often necessary to prove a product complies with applicable technical requirements. For intentional radiators, importers and manufacturers should have an FCC-recognized accredited testing laboratory test their products to determine conformity.
Test examples
Here list a few tests relevant to intentional radiators:
Radiated fundamental emissions
Radiated spurious emissions
Frequency stability
Occupied bandwidth
After the lab completes product testing, it issues a test report stating that the product complies with relevant requirements (assuming that the product passes the test).
FCC-recognized accredited testing labs
The certification procedure requires importers and manufacturers to have their devices tested by an FCC-recognized accredited testing laboratory, such as:
American Association for Laboratory Accreditation (US)
Perry Johnson Laboratory Accreditation, Inc (US)
FCC Test TFAB (US)
Laboratory Accreditation Bureau (US)
Australian Communications and Media Authority (Australia)
Office of the Communications Authority (OFCA) (Hong Kong)
You can find more accredited labs on this page.