Third-party lab testing is required in order to verify compliance with one or more FCC rules. In this guide, we explain what 'FCC lab testing' actually means, and to which products the testing procedures apply. Further, we also cover costs, managing testing failure, and more.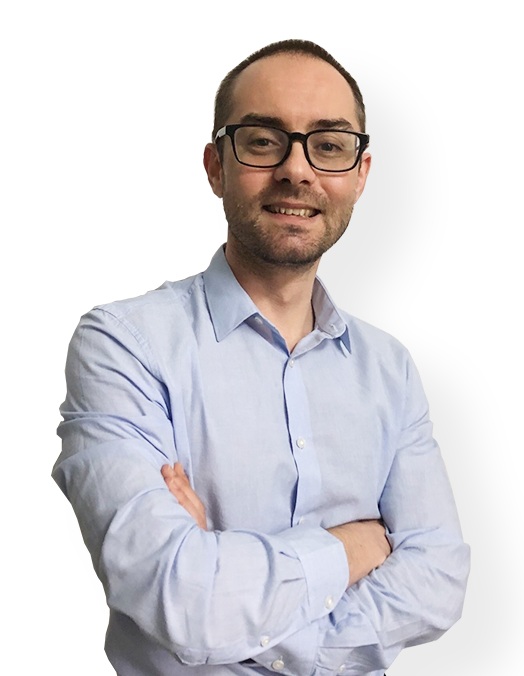 Do you need help with product compliance? (EU & US)
Request a free consultation call today with Ivan Malloci to learn how we can help you with:
Product Requirements Lists
Product Certification
Product & Packaging Labeling
Lab Testing
What is FCC lab testing?
FCC lab testing, in the context of this article, refers to lab tests intended to verify compliance with one or more FCC rules. FCC rules cover, for example, both unintentional radio interference and devices broadcasting on specific frequencies.
The FCC also requires that the testing process conforms with set testing standards – which also differ depending on the product. Here are some examples:
---
ANSI C63.4 – Measurement of Radio-Noise Emissions from Low-voltage equipment in the range of 9kHz to 40 GHz
ANSI/SCTE 54 – Digital video services multiplex and transport system standard for cable television
ANSI/SCTE 65 – Service Information Delivered Out-of-Band for Digital Cable Television
ANSI C63.10 – Compliance testing of unlicensed wireless devices
---
Third-party testing companies
Note that the testing process is normally carried out by third parties rather than the Federal Communications Commission (FCC) itself.
Lab test report
Assuming the device passes the testing process, you'll receive a lab test report that in turn can act as a support document to your Supplier's Declaration of Conformity (SDoC), or other FCC compliance documents.
In essence, the lab test report serves as evidence that your product is compliant.
Which electronic products require testing according to FCC rules?
FCC rules can be said to apply to most consumer electronics, which are classified as intentional, unintentional radiators, and incidental radiators. Below follows some examples:
Examples of Intentional Radiators
Active RFID tags
Smartphones
Wireless microphones
Wireless routers
Examples of Unintentional Radiators
Coffee machines
USB sticks
Wired mouses
External switching power suppliers
Note that the specific FCC rules and corresponding test methods differ depending on the device classification and product.
Is FCC testing mandatory?
Testing according to FCC rules is required in order to verify that the device is compliant. Further, issuing a Supplier's Declaration of Conformity (SDoC) – which is mandatory for many electronics devices – requires a compliance statement:
---
"This device complies with Part 15 of the FCC Rules. Operation is subject to the following two conditions:
(1) This device may not cause harmful interference, and
(2) this device must accept any interference received, including interference that may cause undesired operation."
---
As mentioned, you cannot verify compliance with the applicable FCC rules without lab testing.
FCC lab testing cost
The lab testing charges depend on the tests required depending on the product and its functionality. Here are some of the main factors:
Device type and complexity
Wireless communications: Yes / No
Types: WiFi, Bluetooth, 5G
Generally speaking, testing a USB device without wireless communications is far less expensive than testing Bluetooth devices – which can cost more than 3000 USD.
How do I know which FCC tests are required?
My recommendation is that you contact a reputable lab testing company and request an FCC lab testing quotation. Most testing companies provide a list of applicable tests as part of the quotation.
Keep in mind that you must provide accurate information to the testing company in order for them to make an informed assessment – and a relevant quotation. Expect to send the following:
Product name
Device type
Usage (e.g. portable device or fixed installation)
Wireless communications (e.g WiFI or Bluetooth)
Module types (e.g. receivers)
CPU and clock frequency
Bill of materials (if requested)
PCB schematics (if requested)
I also recommend that you request quotations from more than one company in order to compare costs – and for the sake of checking if the suggested testing procedure matches.
Can we obtain an FCC test report from our supplier?
It's very rare to find suppliers with up-to-date and verifiable FCC lab test reports. Even the more sophisticated ODM electronics manufacturers can only provide lab test reports for a limited number of SKUs. Further, existing FCC lab test reports cannot be applied to OEM products that are yet to be developed.
Many importers are under the impression that they only need to find the right supplier – able to provide the FCC compliance documents they need – but this strategy is based on unrealistic expectations.
Can our supplier do FCC testing for us?
Very few manufacturers have the in-house equipment and expertise to carry out FCC compliance testing. Further, self-verification (e.g. in-house testing) is not allowed for all products covered by FCC regulations.
What happens if our product fails FCC testing?
A failed test indicates that the device is inherently non-compliant by design. For example, it may interfere with certain frequencies or with other electronic devices. The first step, in case of a failed FCC lab test, is to identify the cause of the issue and adjust the design and components accordingly.
When should a device be FCC tested?
Testing normally takes place before the product enters mass production. You certainly want to avoid a situation in which you send an inherently non-compliant device to mass production as it may be impossible – at best very expensive – to make corrections in the event of testing failure.
What can happen if we don't have an FCC test report?
The consequences depend entirely on the product. That said, you could face a recall, issues with US customs, or having your product listing suspended by Amazon.
Is FCC lab testing required for Amazon sellers?
Yes, Amazon sellers in the US marketplace are required to submit FCC compliance documents for radiofrequency devices. As explained in the link, this may include the following:
Option A: Provide evidence of Federal Communications Commission (FCC) authorization – either an FCC certification number or contact information for the Responsible Party, as defined by the FCC.
Option B: Certify that the product is exempt from FCC requirements.
Which companies offer testing according to FCC rules and standards?
Here are some companies offering FCC compliance testing services:
Underwriter Laboratories (UL)
Intertek
SGS
F2 Labs
HCT America
TÜV Rheinland
CMA Testing
You can learn more about these, and other, testing companies in this guide.