Planning to sell Bluetooth speakers on Amazon in the United States? In this article, we explain what Bluetooth speaker importers, exporters and cross-border sellers must know about FCC Part 15, UL standards, CA Prop 65, Packaging regulations and much more.
Mentioned Products
Outdoor Bluetooth speakers
Indoor Bluetooth speakers
Bluetooth hands-free speakers
Bluetooth headsets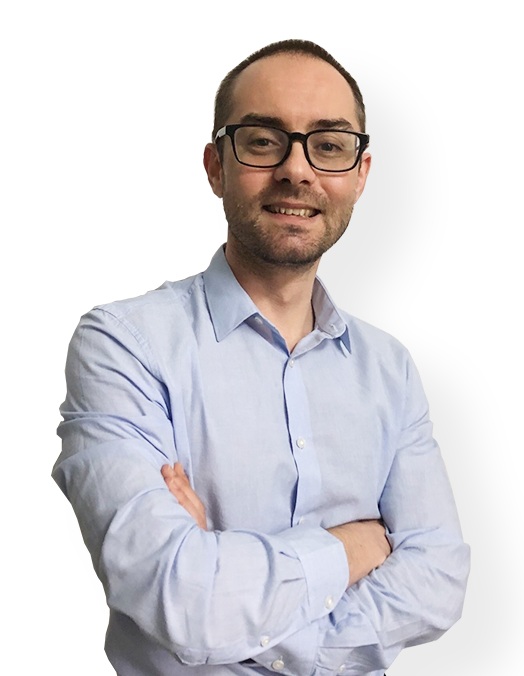 Do you need help with product compliance? (EU & US)
Request a free consultation call today with Ivan Malloci to learn how we can help you with:
Product Requirements Lists
Product Certification
Product & Packaging Labeling
Lab Testing
FCC Part 15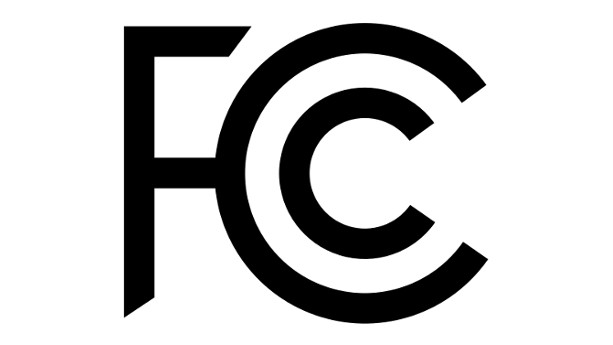 All devices that transmit in the 2.4GHz band must pass FCC certification as stated in FCC Part 15. As such, most consumer electronics and electrical products including Bluetooth speaker must comply with FCC Part 15.
Note: FCC Part 15 is not limited to Bluetooth devices, but any devices that interfere with the telecommunication network and frequency spectrum.
Intentional Radiators
Electrical devices with Bluetooth features are considered as an intentional radiator, which is regulated by the FCC. Therefore, you must ensure that your Bluetooth speaker is compliant.
Unintentional Radiators
Unintentional Radiators are also regulated under the FCC Part 15.
FCC Testing
Bluetooth speakers must be tested and certified for FCC Part 15 compliance to be sold in the US. You must either request all applicable test reports from the supplier or book an FCC Part 15 testing for your Bluetooth speakers.
You can request a free quotation from some reputable testing companies, such as CMA Testing, SGS, and QIMA.
Note: You shall book FCC Part 15 test from FCC-recognized testing companies only. Otherwise, test reports or compliance documents from other testing companies might not be valid.
FCC Supplier Declaration of Conformity (SDoC)
FCC DoC and FCC Verification were combined into FCC SDoC in 2017. Importers or manufacturers are responsible for issuing an SDoC for Bluetooth speakers sold in the United States.
You need to present the SDoC at the time of marketing or importation, containing the following information.
FCC SDoC Content Overview
Company information and contacts
Identification of product
Applicable standard (e.g. FCC Part 15)
Representative name and signature
Note: You must attach relevant test reports to support any compliance statements in the SDoC.
FCC Mark
When FCC DoC and FCC Verification were combined, the FCC mark was also made optional for many electronic products sold in the United States.
United States Electrical Product Safety Standards
FCC Part 15 does not cover the Electrical Product Safety Standards for Bluetooth speakers. Instead, you can find more applicable standards for Bluetooth speakers via Underwriter Laboratories (UL) and Intertek (ETL).
Note that Electrical Product Safety Standards are voluntary for importers or manufacturers. However, you are always liable for any property damage or injury caused by your product. Notice that this also includes internal components, such as lithium batteries, and AC adapters.
Therefore, you must ensure that your product is safe to use before importing Bluetooth speakers to the United States.
UL Standards
Underwriter Laboratories (UL) set standards for different product categories and tests, to ensure they meet the safety requirements. For Bluetooth speakers, here are some standards that may apply:
UL 1642 – Standard for Lithium Batteries
UL 60950-1 – Information Technology Equipment – Safety – Part 1: General Requirements
UL 62133 – Safety Requirements for Portable Sealed Secondary Cells
UL 2054 – Standard for Household and Commercial Batteries
UL 1492 – Audio-Video Products and Accessories
Additional UL standards might apply to your Bluetooth speakers depending on their features. You can find more UL standards in standardscatalog.ul.com.
UL Certification
UL Listing: it means that the supplier has the capability to ensure UL product compliance. It is common that companies prefer UL listing products for safety reasons.
UL Recognition: UL recognition is specifically for associated products such as power supply. UL recognition mark also ensures that the associated product has met the requirement for safety.
UL Classification: Certifies that the product has met the requirements with respect to certain properties and UL standards.
Amazon
Amazon may require that you can provide UL test reports and other documents, even if UL compliance is not mandatory to import the product into the United States.
Risks
Bluetooth speakers are not by default made to comply with UL standards, or even general electrical safety requirements. This applies to the speaker itself, including cables, lithium batteries and chargers (if any).
California Proposition 65
California Proposition 65 (CA Prop 65) publishes and regulates a list of chemicals known to cause cancer, birth defects or other reproductive harm for all consumer products. Therefore, if you are planning to sell Bluetooth speaker to California, you must comply with CA Prop 65.
Note that CA Prop 65 is not exclusive to Bluetooth speakers or electronics, but applicable to all consumer products.
Examples of restricted substances
Lead
Cadmium
Acetamide
Chloroform
Colchicine
Phthalates
California Proposition 65 Lab testing
To verify whether the plastic casing or other materials contain chemicals that are part of the CA Prop 65 list, you should book a third-party CA Prop 65 lab testing before the importation.
Not many Bluetooth speaker suppliers can provide CA Prop 65 test reports. Even if they can provide them, you must ensure the test report covers the Bluetooth speakers that you are importing and is issued by reputable testing companies.
Testing costs
Leading testing companies such as QIMA, SGS, and TUV offer comprehensive programs to achieve CA Prop 65 compliance. CA Prop 65 testing cost starts at $200, and it increases due to different factors such as material and colors.
Testing companies
You can find more CA prop 65 testing companies here.
Warning Labeling
When your Bluetooth speakers contain listed chemicals that exceed the "safe harbor level", CA Prop 65 does not prohibit the sale of products. However, you must attach a warning label to inform consumers about the hazard chemicals.
If you confirm that your Bluetooth speakers do not contain an excessive amount of listed chemicals, you can avoid the warning label on your product. The way to confirm it is to verify the compliance via lab testing and be able to provide sufficient proof for your products.
Risks
Plastics and other materials made when producing Bluetooth speakers are not made specifically to comply with CA Prop 65. There are plenty of plastics on the market which are non-compliant. As such, it's essential to instruct your supplier to only use CA Prop 65 compliant plastic casing materials assembling your Bluetooth speakers.
Country of Origin
Bluetooth speakers must have the Country of Origin mark when selling in the United States. The label must be visible and permanently affixed on the product and its packaging.
Examples
Made in China
Made in Germany
Made in Italy
Made in Mexico
Made in Vietnam
Label file
There is no default Country of Origin label for Bluetooth speakers. You must create the label file in .ai or .eps format, then submit it to manufacturers to proceed. You must provide the label file before mass production.
Product Packaging
The packaging of your products must also be compliant. For example, the packaging materials must comply with the US packaging requirements. Here is an overview of those requirements for packaging:
Heavy Metals Restrictions
Heavy metals such as lead, cadmium, and mercury, are restricted under the US packaging requirements. The level of heavy metal in your packaging material must be maintained at an acceptable level.
Testing companies such as SGS, QIMA and Bureau Veritas, provide packaging testing for products that are ready to be sold in the United States.
Labeling Requirements
In case there might be not enough space for labeling on Bluetooth speakers, It is also a good practice to include all labels such as FCC mark, UL mark or Country of Origin, in your product packaging as well.
Amazon Compliance Requirements
Amazon requires that all products sold on its platform must be compliant and meet the relevant safety requirements. You should also expect that Amazon is fully aware of different applicable standards and regulations for Bluetooth speakers.
Therefore, it is important that you read all the information and requirements of Bluetooth devices in the Amazon Seller Central. And this should be done before you import and sell Bluetooth speakers in the United States.
Further, Amazon has also made it mandatory to provide UL test reports for certain products, especially those containing lithium batteries, even if this is not a legal requirement in the USA. That said, it's up to Amazon to set their own requirements as they please.
How does Amazon check product compliance?
Amazon may request test reports and certificates according to different standards and regulations. You must be able to provide relevant documents for approval, otherwise, you might not be able to list new products on Amazon.
Even if you are already selling Bluetooth speakers on Amazon, they may contact you at any time to review your product compliance. In addition, Amazon may require a Safety Data Sheet (SDS) for Bluetooth speakers.
What can happen if we sell non-compliant Bluetooth speakers on Amazon?
Selling non-compliant Bluetooth speakers is dangerous for both sellers and consumers. You are liable for any damage caused by your products, and it can be taken to court if a settlement is not reached.
Amazon has the right to remove all non-compliant product listing, and suspend your account if needed. As such, you must always ensure product safety before importing Bluetooth speakers in the United States.