Intertek has a long history of providing testing and certification services to clients wanting to ensure their products conform to relevant safety standards and regulations. This includes the ETL Certification Program. ETL stands for Electrical Testing Laboratories, which is Interteks lab testing branch.
When products have been tested and found to be compliant with the program's requirements, manufacturers and importers can affix the ETL Mark on their products.
There are several types of ETL marks that can be used by companies whose products have been found compliant, including the ETL Listed Mark and the ETL Verified Mark.
This guide includes a list of ETL-covered products, information about ETL Certification, ETL Mark, and ETL Listing. Additionally, we explain the necessary steps that must be taken to ensure compliance, and how much it costs to have your products certified via Intertek's ETL Certification Program.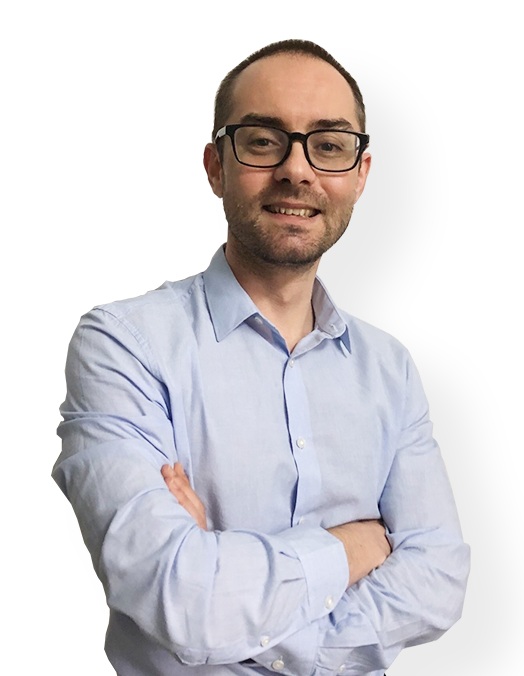 We Help Brands & Importers With Product Compliance (US & EU)
Book a free consultation call today with Ivan Malloci to learn how we can help you with:
Product Requirements Lists
Product Certification
Product & Packaging Labeling
Lab Testing
What is ETL?
The ETL is a Certification Program provided by Intertek, which is a Nationally Recognized Testing Laboratory (NRTL) and is accredited by institutes and associations such as ANSI, A2LA, and UKAS.
ETL mainly focuses on ensuring the safety of electrical and electronic products, even if it also covers different categories of products. The program is designed in such a way that importers and manufacturers can have their products tested, certified, and sold on the market in short order.
Products bearing the ETL Listed Mark are deemed to have been tested compliant against relevant safety standards in North America. Similarly, products bearing the ETL-EU Mark are deemed to be compliant with EU relevant safety standards.
That being said, an ETL-EU Mark does not replace the need to have the same product CE marked. However, the ETL mark is more common in North America as no direct equivalent to the CE mark exists in the US and Canada.
Which products are covered by ETL?
The ETL Certification Program covers a wide range of products, which includes the following:
Commercial and consumer appliances
Cabling products
Gas appliances
Oil-fueled products
HVACR equipment
Manufactured wood
Building and construction products
What is ETL certification?
The ETL Certification Program includes product testing, listing, and labeling. Importers and manufacturers undergo a stringent certification process in order for their products to earn the ETL Mark.
This process includes requiring the manufacturer or importer to submit photographs, descriptions of the products that need testing, and a prototype of the product's design. Quarterly factory inspections might also be needed, according to the product.
Importers and manufacturers are "awarded" the ETL Mark when their products have been tested to be compliant with relevant standards. The ETL Mark is then permanently affixed to their product as a sign of having passed all relevant tests, and being compliant.
The process also requires manufacturers to partake in official follow-ups, and assessments of their facilities.
What is ETL marking?
Intertek has developed several certification markings that demonstrate a product's compliance with relevant safety or performance standards.
Nowadays, the ETL Mark is one of North America's most rapidly growing safety certification marks, and it can be found on millions of products sold around the world.
Several ETL-specific marks exist, each one focusing on a different market or aspect of compliance. In the following sections below, we introduce the ETL Listed Mark, the ETL Verified Mark, the ETL-EU Mark, and the ETL Sanitation Mark.
ETL Listed Mark
The ETL Listed Mark is a certification mark that provides evidence of a product's compliance with accepted and recognized product safety standards in North America. The ETL Listed Mark is accepted by the Authorities Having Jurisdiction (AHJs) across Canada and the United States.
Retail buyers and customers are more likely to trust that the products are safe to use when they see the ETL Listed Mark on the products they want to purchase.
ETL Verified Mark
When a product carries the ETL Verified Mark, it is evidence that the product is compliant with specific performance and design standards.
Products that bear the ETL Verified Mark are considered to be highly reliable, elevating the level of trust that customers have in the product performance.
We listed below a few examples of products for which the ETL Verified Mark is available:
Cabling products (verified bandwidth)
Dishwashers (verified ability to clean)
LED traffic signals (verified design qualification testing requirements of ITE specifications)
ETL-EU Mark
When products carry the ETL-EU Mark, the products are confirmed to be compliant with relevant product safety standards in the European Union. The ETL-EU Mark directly communicates to authorities, retailers, and consumers alike that:
a. Intertek has certified the product as being compliant with relevant EU safety standards
b. The products in question have undergone stringent testing processes at the highest possible standards and as such, meet the relevant EU requirements
As mentioned, the ETL-EU mark is not a replacement or substitute for CE marking.
ETL Sanitation Mark
Companies selling food services or spa equipment in North America have to demonstrate that products comply with relevant national sanitation requirements (NSFs).
In addition to issuing the ETL Listed Mark to clients whose products test compliant with safety standards in North America, Intertek also issues the ETL Sanitation Mark as evidence that products meet the relevant sanitation standards.
Because Intertek is an ANSI-accredited entity, it can test and certify these products to ensure they meet the required ANSI/NSF standards. Intertek issues its ETL Sanitation Mark once a product has been tested and found compliant, that this it can safely be used in an environment where food intended for human consumption is produced.
The mark also means that the production site needs to undergo regular assessments to ensure its continued compliance with applicable standards.
Before awarding the ETL Sanitation Mark, Intertek tests food service equipment against standards such as:
NSF 2 through to NSF 8
NSF 12
NSF 18
NSF 25
NSF 50
NSF 59
NSF 456
For example, Intertek tests pool and spa equipment against NSF 50, and if the equipment has been tested and certified compliant, the product can bear the ETL Sanitation Mark.
What is ETL listed?
As mentioned above, an ETL Listed Mark demonstrates that Intertek has tested and certified a product to be compliant with relevant product safety standards in North America, including:
ASME standards
ANSI standards
CSA standards
NFPA standards
NOM standards
NSF standards
The facilities of manufacturers of products that were awarded the ETL Listed Mark might also be subjected to regular follow-up assessments to ensure that said product continues to comply with relevant standards.
Is ETL compliance mandatory?
Although ETL compliance is not mandatory, products bearing the ETL Mark are deemed in compliance with relevant safety standards. As such, they are trusted to be safe.
Marketplaces, distributors, and retailers are more likely to accept products bearing an ETL Mark as it is recognized and accepted in many countries.
How do I ensure compliance with ETL?
In order for a manufacturer to ensure that their products comply with applicable safety standards and can be awarded the ETL mark, it must send one or more samples of the product to Intertek. Intertek tests those products, and when the products are found to be compliant, the manufacturer earns the right to apply the ETL Mark on its products.
There are several steps that manufacturers have to follow in order for their products to be legally recognized as being ETL certified.
Request ETL certification quotation
In order to get a quotation, you should send the following information to Intertek:
Applicant information
Product specs
Product intended use
Information about components
Manufacturer information and location
You will then get a quote, which include information such as:
Applicable standards
Name of the lab
Timeline
Price
Testing fee
Certification fee
Testing
To get your product ETL certified, you have to get your product tested by an Intertek Nationally Recognized Testing Laboratory (NRTL). At the moment, Intertek has 14 NRTL locations across North America, Europe, and Asia.
The testing must be performed against relevant standards for your product. Once you accept the quotation provided by Intertek, you should send the following to the lab that will perform the tests:
Product samples
Technical documentation
Information
Once the product is tested, manufacturers receive a copy of the Constructional Data Report (CDR), which contain information on the production line testing. The report is then used during the quartely inspections (see below).
Manufacturers must also fill out a Client Information Sheet. This form may not be necessary if manufacturers have already completed it beforehand when their project was quoted.
Agreement
At this point, Intertek provides manufacturers with a Certification Agreement. Upon receiving it, they are required to confirm that they agree with the ETL Certification Program's terms and conditions.
Inspection
An initial Factory inspection must be performed to ensure that the manufacturing process is suitable to achieve product compliance. If manufacturers have multiple factories where they have their products made, Intertek carries out an Initial Factory Assessment (IFA) at those locations. Inspections at multiple factories can last 4 to 6 days but can take a shorter time if manufacturers only have one factory. Intertek's inspections may take longer for international locations.
Authorization
Finally, manufacturers receive a document from Intertek granting them permission to use the ETL Mark on their products. Intertek only issues this document if the working conditions at the manufacturer's factory are satisfactory.
Follow up inspections
Intertek performs quarterly, unannounced inspections in order to ensure that:
a. The products are still manufactured in accordance to the CDR
b. The use of the ETL Mark still respects the conditions described in the CDR and the agreement
If the inspector would find any problem, the manufacturer should take one or more of the following steps:
a. Amend any non-conformity
b. Remove the ETL Mark from non-conforming products
c. Contact Intertek for instructions
How much does ETL certification cost?
The fees for ETL certification vary depending on location, testing, labeling, inspections, and other factors.
Setup fee and testing fees
The one-time setup fee remains at US$520, while testing fees are provided in a case-by-case scenario, according to the product.
Quarterly certification fees
The quarterly certification fees (which include certification, inspection, and other expenses), are as follows:
| | | | |
| --- | --- | --- | --- |
| US & Canada | Mexico & Brazil | Argentina & Chile | Caribbean Islands |
| US$880 | US$1,350 | US$3,300 | US$1,920 |
| Asia Pacific | Australia & New Zealand | Africa | Middle East |
| US$1,410 | US$1,600 | US$2,005 | US$1,750 |
Additional inspections
The cost for additional inspections (if required) is invoiced separately, as follows:
| | | | |
| --- | --- | --- | --- |
| US & Canada | Mexico & Brazil | Argentina & Chile | Caribbean Islands |
| US$430 | US$930 | US$2,850 | US$1,470 |
| Asia Pacific | Australia & New Zealand | Africa | Middle East |
| US$960 | US$1,150 | US$1,555 | US$1,300 |
Consultation
ETL certification fees for products from Europe, Russia, and other relevant countries require a consultation.
ETL Mark Labels
Manufacturers can choose one of two ways to obtain their ETL Mark labels. They can either:
a. Directly imprint the ETL Mark on their products, and pay US$300 on top of their quarterly certification fees, or
b. Purchase the ETL Mark labels from Intertek. The fees for this purchase is added to the manufacturer's certification fees. See below.
| | | | |
| --- | --- | --- | --- |
| 500 Labels | 1,000 labels | 2,000 labels | 5,000 labels |
| US$840 | US$1,050 | US$1,365 | US$1,680 |
Additional fees
Sometimes, manufacturers incur additional fees, such as the following:
Quarterly multiple listee licensing fee – US$160
Quarterly multiple listee report fee – US$110
Annual component evaluation fees (quoted separately)
Administrative/minor technical changes to reports (quoted separately)
Penalties
If a manufacturer misuses the ETL Mark, it is required to pay a penalty fee:
First offense – US$2,500
Second offense – US$5,000
Third offense – possible termination of product listing