ETL certification and marking help businesses ensure that their electrical and electronic products comply with certain standards. Part of this process involves lab testing, which is what this article is about.
Importers and manufacturers can send their products to be ETL-tested in Intertek's Nationally Recognized Testing Laboratories (NRTL) – all of which have been approved by the Occupational Safety and Health Administration in the US.
In this guide, we cover ETL testing processes, costs, and more.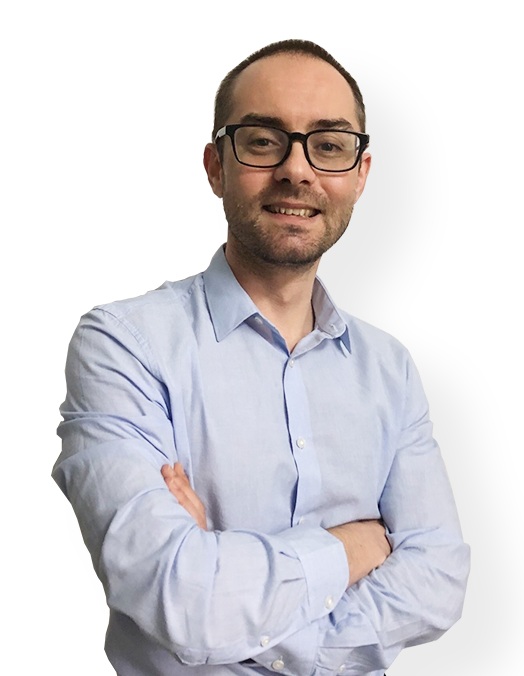 We Help Brands & Importers With Product Compliance (US & EU)
Book a free consultation call today with Ivan Malloci to learn how we can help you with:
Product Requirements Lists
Product Certification
Product & Packaging Labeling
Lab Testing
What is ETL lab testing?
ETL lab testing is carried out by Intertek as part of the ETL certification process. Once a product is deemed compliant, the importer or manufacturer can use the ETL Mark for its product.
Note that ETL lab testing can only be done at Intertek's OSHA-approved NRTL. The company can test many different types of products, such as:
Hairdressing equipment
Portable electric lamps
Fans and ventilators
Motor-operated cooking appliances
Seasonal & holiday decorative products
Importers and manufacturers can have their products tested against applicable standards, such as the following:
Is ETL lab testing mandatory?
ETL lab testing is not mandatory unless you require ETL certification and marking. However, importers and manufacturers can benefit from having their products ETL lab tested.
When their products have been tested compliant, they can apply a certification mark – such as the ETL Listed Mark – to their product. The ETL mark is meant to signal that the product meets certain safety standards, primarily in North America.
When their products bear the ETL Mark, importers and manufacturers enjoy benefits such as retail buyers trusting their sourced products more. Some retailers may even require an ETL or UL compliance mark to even consider a product.
Which companies offer ETL testing?
Though many other companies offer testing services, Intertek is the only company that specifically offers ETL testing. This is because the ETL Certification Program is developed and operated by Intertek.
ETL lab testing standards
ETL is not a standard against which products can be tested. Instead, Intertek tests products against standards that are relevant for different countries, such as:
As such, there are no "ETL standards". Instead, the ETL testing procedure is based on standards developed by other organizations.
ASTM standards
The American Society for Testing Material (ASTM) develops standards for a large array of products and services, including:
Toys
Flammability testing for furniture
Textiles
You can submit your products to be tested in Intertek's test labs against ASTM standards, such as:
a. ASTM F963-17 Standard Consumer Safety Specification on Toy Safety
b. ASTM E1537-16 Standard Test Method for Fire Testing of Upholstered Furniture
c. ASTM D6554 Standard Specification for 100% Cotton Denim Fabrics
UL standards
Underwriters Laboratories (UL) also develops standards, mainly for electronics and electrical products. They cover products such as:
Televisions
Portable electric lamps
Extension cords
You can get your products tested against UL standards such as the following in one of Intertek's test labs:
a. UL 60065 Standard for Audio, Video and Similar Electronic Apparatus – Safety Requirements
b. UL 153 Portable Electric Luminaries
c. UL 817 Cord Sets and Power-Supply Cords
NOM standards
According to its website, Intertek can issue the NOM Mark for "virtually any type of product" that is exported into Mexico, including electronics. To obtain the mark, importers and manufacturers should submit their products to be tested in one of Intertek's test labs.
NOM standards cover products such as:
Handheld motor-operated tools
Wiring devices
Small interrupters
Intertek offers ETL lab testing against NOM standards such as:
a. NOM-001-SCFI-1993 (based on IEC-60065)
b. NOM-019-SCFI-1993 (based on IEC-60335-1)
ETL test methods
ETL testing methods generally depend on the test methods of the standards against which the test is done. For example, tests performed against ASTM standards would invariably differ from tests performed against UL standards. In this section, we provide some examples of test methods.
ASTM test methods
Here are some examples of ASTM test methods for toys (ASTM F963):
Test methods for determination of heavy element content in toys, toy components and materials
Magnet test methods
Compression test
UL test methods
Here are some examples of UL test methods for battery energy storage devices (UL 9540A):
Cell level test
Module level test
Unit level test
Installation level test
Process
ETL testing is part of the wider ETL certification program. For example, if Intertek has tested your product and found it to comply with relevant standards, they would issue you an ETL Listed Mark, certifying that your product is safe to be sold.
Importers and manufacturers seeking ETL testing and certification for their products have to first request a quote.
ETL quotation
To get a quotation, you should provide Intertek with information such as:
Details of certification applicant
Product specifications and models
Description (intended use)
Target user base
Details of recognized/listed components or sub-assemblies
Details of manufacturer(s) and location(s)
Intertek will then provide you with a quotation, which will include items such as:
Applicable standard(s)
Name of lab/reviewer
Timeline
Testing fee
Other fees related to certification
Send samples and technical documentation to the lab
Before the product testing is conducted, importers or manufacturers are required to submit the following to ETL:
a. Product samples for testing purposes
b. Technical documentation on the product
Obtain the test report
After the product tests have been done, importers and manufacturers should receive a test report that includes information on the relevant test methods, the product, and more.
Obtain the certificate
Besides testing, in order to get certified, manufacturers must also subject their factories to inspection by Intertek. If the factories pass the inspection, Intertek awards the manufacturer with a certificate permitting them to use the ETL Mark on their products.
You can learn more about the ETL certification process in this article.
Time frame
According to their website, Intertek can help importers and manufacturers get their products tested and certified in under 15 days. This is because the company promotes collaboration between the testing lab and importers and manufacturers by providing them with:
Custom tailored testing
Quick turnarounds
Flexible work methods
However, note that the time frame might vary depending on factors such as:
How long it takes to ship the testing samples
The complexity of the product
Testing costs
Intertek provides certification fees on its website. However, according to our knowledge, it does not provide any information regarding how much you have to pay to have your product tested. Testing costs may also depend on the product type, components, specifications, and age group.
To find out how much product testing costs, you can contact Intertek using its request form.
ETL testing labs
ETL has multiple testing laboratories around the world, especially in North America, Europe, and Asia. However, ETL lab testing can only be performed by an NRTL, and Intertek has 13 of them, which we list below.
North America
ETL has several NRTL testing locations in North America, namely in Canada and the United States:
Arlington Heights, IL (Chicago)
Boxborough, MA (Boston)
Cortland, NY (Syracuse)
Duluth, GA (Atlanta)
Fairfield, NJ (NY Metro)
Fridley, MN (Minneapolis)
Lake Forest, CA (Los Angeles)
Menlo Park, CA (Bay Area)
Middleton, WI (Madison)
Plano, TX (Dallas)
Coquitlam, BC, Canada (Vancouver)
Europe
Intertek has an NRTL in Europe, namely in Kista, Stockholm, Sweden.
Asia
Intertek has an NRTL in Asia, which is located in Kowloon, Hong Kong, China.