ASTM F963-17 is a safety standard for toys, covering chemicals and heavy metals, mechanical and physical properties, electrical safety, small parts, and flammability. Ensuring compliance with ASTM F963-17 is mandatory under CPSIA, for a wide range of toys and other children's products.
Notice that this guide is written only based on publicly available information on this page. You need to buy the standard in order to access the contents of ASTM F963.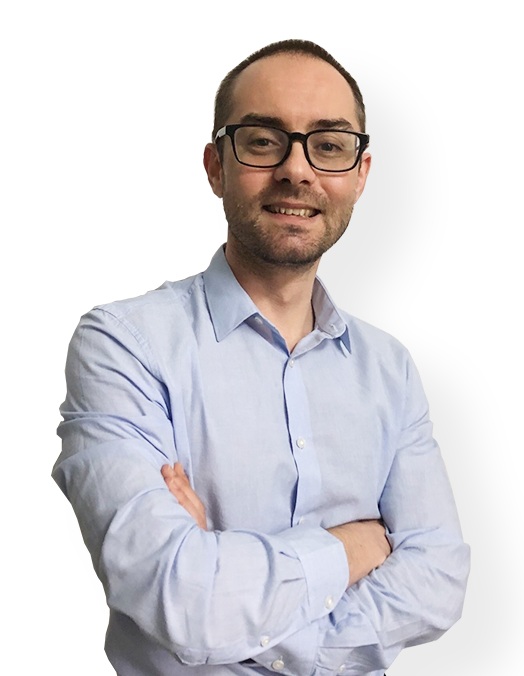 Do you need help with product compliance? (EU & US)
Request a free consultation call today with Ivan Malloci to learn how we can help you with:
Product Requirements Lists
Product Certification
Product & Packaging Labeling
Lab Testing
What is ASTM F963-17?
The American Society for Testing and Materials (ASTM) develops and publishes international standards against which products may be tested – including ASTM F963-17. ASTM standards can also include, labeling, warnings, and other guidelines. In general, compliance with their established standards is voluntary.
However, some standards are incorporated by US regulations, such as the Consumer Product Safety Improvement Act (CPSIA), which incorporates by reference ASTM F963-17 – Standard Consumer Safety Specification for Toy Safety. This makes the standard mandatory for toys and other children's products manufactured, imported, or sold in the US.
The standard covers requirements for toys intended to be used by children up to 14 years, even if, under CPSIA, it is only mandatory for products intended to be used by children up to 12 years of age. The requirements include mechanical properties, electrical safety, warning labels, and more.
Learn more
You can learn more about CPSIA and ASTM F963-17 in these articles:
CPSIA and ASTM F963 Product Lab Testing: A Complete Guide
CPSIA Tracking Label Guide For Importers & Amazon Sellers
CPSIA Children's Product Certificate (CPC): A Practical Guide
List of CPSIA Consulting Companies: 8 Companies
CPSIA Requirements For Amazon Sellers: Frequently Answered Questions
Which products must comply with ASTM F963-17?
ASTM F963-17 covers children's toys and some types of children's care articles. Here are a few examples:
Squeeze toys
Projectile toys
Stuffed and beanbag-type toys
Wheeled ride-on toys
Elastic tether toys
Magnets
Marbles
Pacifiers
Rattles
Pompoms
Overview
ASTM F963-17 covers an extensive list of safety aspects, including the following:
Chemicals and heavy metal restrictions
Mechanical and physical properties
Electrical safety
Small parts
Flammability
Chemicals and heavy metal restrictions
ASTM F963-17 covers testing methods aimed at ensuring that the amount of heavy metals and other restricted substances present in toys, their materials, or components do not exceed the set limits.
Such substances include lead, cadmium, and phthalates. Products and materials containing excessive amounts of restricted substances (i.e., above the set limits) are non-compliant with ASTM F963-17.
Mechanical and physical properties
ASTM F963-17 set mechanical and physical requirements for toys. Here are some examples:
Sharp points
Safe design practices
Small parts
Detachable parts
Mechanical and physical properties have a direct impact on the design of the toy as elements must be implemented at the drawing board in order to comply with ASTM F963-17.
Products that are inherently non-compliant by design simply cannot pass ASTM F963-17 testing.
Electrical safety
The standard also covers requirements related to electrical safety, as some children's toys contain electrical components or batteries. As such, it is important that these components – and consequently, the toy itself – pose no harm to the child using it.
Electrical safety aspects of ASTM F963-17 can impact the PCB and wiring diagrams. These must be taken into consideration at the design stage of the toy.
Small parts
ASTM F963-17 covers requirements for small objects and small parts, which are subject to mandatory testing at a CPSC-accepted laboratory.
The small parts requirements impact, for example, beads, buttons, and plastic eyes found on plush toys. It also impacts parts that can be removed, broken apart, or detached by a child – which in turn can be a suffocation hazard.
Flammability
Some toys must be tested to ensure it is not overly flammable in order to potentially avoid situations when a child plays with them near a heat or flame source. This might include, for instance, plush toys.
Buying ASTM F963-17
Detailed requirements of specific standards can only be accessed through the purchase of said standards. ATSM F963-17 is no different, and it can be purchased online on the ASTM's website for US$98 as either a hard copy or a downloadable PDF.
ANSI
ASTM F963-17 is also available on ANSI's webstore as well. There, clients can purchase a PDF copy of the standard for the same price as on the ASTM website.
S&P Global
S&P Global's IHS Markit Standards Store offers three options for the purchase of ASTM F963-17:
A downloadable PDF copy for US$ 98
A hard copy for US$ 98
A PDF and hard copy package for US$ 166.60
Ensuring compliance with ASTM F963-17
Ensuring compliance with ASTM F963-17 takes more than sending samples to a lab and hoping for the best. Instead, the compliance process starts at a product design stage, which in turn requires that you or your design team can practically implement the technical safety aspects of ASTM F963-17 into your product design.
1. Identify relevant parts
Only some of the aspects covered by ASTM F963-17 might apply to a specific product. For example, electrical safety requirements only apply to products that include electrical or electronic components.
Thus, it is important to first identify what parts of the standard apply to your products. This is especially true for non-toys children's products, for which the standard might only cover some safety aspects (e.g. pacifiers).
Additionally, though the standard might cover topics like product flammability and chemical safety, it may not cover other aspects like labeling, performance, and more.
Further, the parts covering mechanical and physical properties can have a direct impact on the actual design of your product.
2. Design for compliance
Toy importers and manufacturers are required to identify which parts of the ASTM F963-17 are applicable to their products and incorporate this knowledge when they design them. There is no such thing as "accidental" compliance with ASTM F963-17. In order to pass a test against, say, small parts or electrical safety, a product must be designed for it.
Therefore, it is important that importers and manufacturers keep in mind the relevant sections while designing their products. This might include requirements for:
a. Small parts
b. Sharp edges
c. Electrical safety
d. Waist restraint straps
e. Safety check to make sure any projectiles don't end up in a child's mouth
f. Safety check, stability-wise, for ride-on toys regarding the space between two wheels on one axis
3. Create warning label files
It is also important that importers and manufacturers of children's products keep into consideration what warning labels should be printed or attached to their product or packaging.
The reason is that if a product is wrongly labeled, it would be difficult and costly, if not impossible (e.g. engraved labels), to rectify this error once the product has already been packaged and shipped.
4. Lab testing
Toys designed or intended primarily for children aged 12 and under must undergo third-party testing. It is advisable to have on hand different estimates from several CPSC-accepted testing laboratories before the product samples are sent off for testing. These estimates could also include a list of test methods.
Once the requirements deemed applicable to the product have been identified and confirmed, the product samples must be sent to the chosen CPSC-accepted lab for lab testing.
ASTM F963-17 Warning Labels
ASTM F963-17 also covers warning labeling requirements. You can find examples in this document published by TUV SUD.
Lab Testing
Testing products in a CPSC-accepted lab against relevant testing methods is usually mandatory and often is the only way to ensure that the product complies with technical requirements, such as substance restrictions.
Is ASTM F963-17 lab testing mandatory?
Products covered by CPSIA may need to be tested according to ASTM F963-17, assuming the standard is applicable. Further, other ASTM standards can also be applicable to the same product.
Also, the test should be conducted on samples that belong to the production batch that is intended to be sold in the United States.
How much does ASTM F963-17 cost?
The price of ASTM F963-17 lab testing can vary based on how complex the product is, the country where you intend to test your products, and other factors. Below, we list some examples of prices taken from this Federal Register document.
Let's take the example of a product's component that is tested to ensure that the level of cadmium or other heavy metals does not exceed the safety levels set by the standard. The price of such testing can range anywhere from US$60-190. The price might vary greatly according to the lab and the country where the test is performed (eg. US$60 in China, and US$190 in the US).
Phthalate testing, on the other hand, can be more expensive. It might cost between US$125 and 350 per component tested, according to the testing location. Also, because products may contain multiple components and materials, testing the entire product for phthalates could raise the price above US$1,000.
ASTM F963-17 Lab Testing Companies
There are many companies around the world that offer consumer product compliance testing services. However, only CPSC-accepted labs are allowed to carry out ASTM F963-17 testing under CPSIA requirements.
Below we list some CPSC-accepted lab testing companies that offer ASTM F963-17 lab testing:
ACT Lab LLC
Eurofins
Intertek
QIMA
SGS
TÜV SÜD
UL