Planning to import children's products to the US? If your products contain parts such as beads, marbles, balls, or other small parts that might detach from it and pose a potential hazard of clogging the esophagus of young children, we suggest you read this article, to understand the CPSC requirements.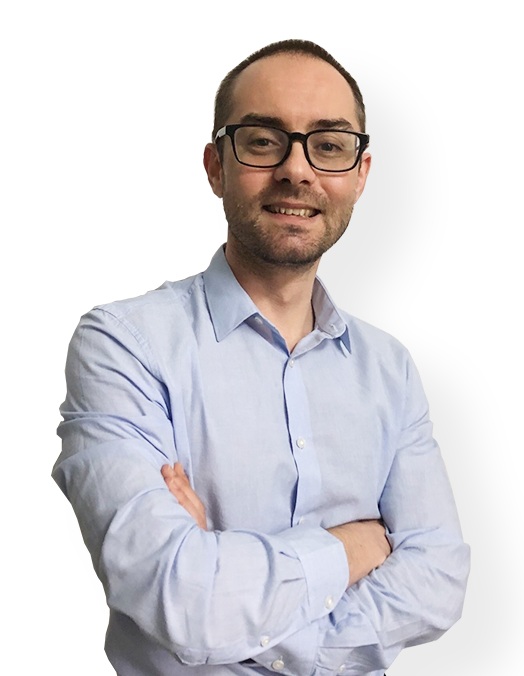 We Help Brands & Importers With Product Compliance (US & EU)
Book a free consultation call today with Ivan Malloci to learn how we can help you with:
Product Requirements Lists
Product Certification
Product & Packaging Labeling
Lab Testing
What is the definition of "small parts" in the United States?
The CPSIA defines small parts as any object that fits completely into a 2.25 inches long and 1.25 inches wide cylinder, which is close to the size of the fully expanded throat of a child under three years old.
If a small part of a children's article is able to fit completely into the cylinder, then such toy or product might be prohibited to be sold in the US or might need a specific warning label – depending on the age of the end-user.
Small parts can be defined as any of the following:
A toy or other children's products
Parts or components of a toy or other children's article
Parts that could detach from the main body of the article
As such, the definition includes small toys, small parts of toys (e.g. inside a container), or parts that can be broken or bitten of. As such, it takes more than just a visual assessment to decide whether a product may be classified as such.
Are toys and children's products with small parts banned in the United States?
Yes, the CPSIA prohibits toys and other children's articles intended to be used by children under 3 years of age that contain small parts, or that might produce small parts when broken. The reason for the ban is to avoid choking or ingestion hazards.
Here some examples of these products:
Plush toys
Squeeze toys
Stuffed toys
Teethers
Pounding toys
Blocks and stacking sets
Musical balls and carousels
Playpens
Cribs
Strollers
Baby bouncers
Baby carriages
Which products require small parts warning in the United States?
Toys and other children's products that are intended to be used by children from 3 to 6 years old and contain small parts such as marbles, beads, balloons, and other small components, must bear a warning label.
The goal of the warning label is to inform parents, teachers, and other users to keep the products out of the reach of children under 3 years old because those children could choke on the small parts.
Example of such products include:
Remote control toy trunks
Stomp rockets
Board games
Batting tees
Note: Small parts are banned for children's products within for the 0 to 3 years age group. Attaching a small parts warning is not an alternative.
How do I know which age group my product belongs to?
The CPSC uses three main factors to determine the age group for a product:
1. The importer or manufacturer's stated intended (e.g. age group featured on the label)
2. The age group targeted in ads and other marketing materials
3. Whether a product is commonly recognized as being intended for use of children of the stated age in points 1 and 2.
Point 3 is especially important, as it's subject to some level of interpretation. The CPSC has published an Age Determination Guidelines as a supplemental manual, providing manufacturers, importers, retailers, consumers, and other parties studies and knowledge on how to determine the proper use age of toys and children's articles.
In this manual, the CPSC summarizes the proper age group for toys as the following classes:
Birth to 3 months
4 o 7 months
8 to 11 months
12 to 18 months
19 to 23 months
2 years
3 years
4 to 5 years
Example A: 8 to 11 months
The division is determined by the physical, mental abilities, and play behaviors of children in different age groups. For example, the Age Determination Guidelines explain that most children of the age group from 8 through 11 months have developed gross motor skills and express an interest to explore the surrounding environments.
Children of this age group demonstrate behaviors like grasping, shaking, squeezing, throwing, dropping, and passing from hand to hand. However, it might be difficult for them to coordinate the movements when using both hands to handle the objects.
Examples of toys that are suitable for children of age group among 8 to 11 months could be:
Baby building blocks
Pop-up toys
Musical learning workbenches
Singing electrical puppies
Construction vehicles
Example B: 2 years
As another example, the CPSC guidelines conclude that children of around 2 years of age are physically and mentally mature enough to understand and engage in simple representational and symbolic play, which also includes social activities with other children or objects.
They can walk, run, jump, and balance fairly well and are able to enjoy toys that have a resemblance to real-life objects, such as pretend and role-play toys, ride-on toys, and push and pull toys.
The CPSC also claims that 2-year-old children shall have developed the sensibility to distinguish among colors, shapes, textures, weights, sounds of the objects. Therefore, we infer some examples of toys that are suitable for children of age two could be:
Basketball sets
Colorful wooden puzzles
Wheelbarrows
Car ramp toys
Car toys with play mats
Aqua drawing mats
Interactive hammer toys
Musical instrument toys
Fishing games
Small part warning text examples
16 CFR Section 1500.20 specifies the labeling and advertising requirements for products that contain small parts, such as marbles, balls, glasses, and plastics.
The warning text examples labeled on toys or articles that contain small parts are as follows:
WARNING: CHOKING HAZARD – Small parts. Not for children under 3 yrs.
If a toy or a children's article contains a small ball that could pose a choking threat to children younger than 3 years old, the warning should be written like this:
WARNING: CHOKING HAZARD – Toy contains a small ball. Not for children under 3 yrs.
If a toy or a children's article contains a latex balloon that could be swallowed by children 3 years old and cause suffocation, the warning should be written like this:
WARNING: CHOKING HAZARD – Children under 3 yrs. can choke or suffocate on uninflated or broken balloons. Adult supervision required. Keep uninflated balloons from children. Discard broken balloons at once.
Does Amazon require a small parts warning?
Amazon requires children's products sellers on its platform to comply with the applicable requirements of:
Hence, small parts of warnings are required if you sell in the USA, as this is required in the CPSIA.
An Amazon seller of certain toys or children's articles that contain small parts should:
1. Display choking hazard warning on the product packaging
2. Provide choking hazard statements of the products to Amazon as the product listing information
Should the warning text be printed on the product or the packaging?
The CPSIA requirements on labeling and advertising for children's articles that contain small parts refer to "packaging cautionary statements".
Further, they explicitly state that any ads for the product that provides a means to purchase the product (website, printed materials, etc), shall bear the same statement.
We also suggest you contact the CPSC for further information on this topic.
Is there any test method for assessing small parts hazards?
CPSIA uses the Small Parts Test Fixture to determine whether a component in toys or children's articles is qualified as being or containing "small parts", that is a cylinder 2.25 inches long and 1.25 inches wide.
This dimension is calculated from the approximate measure of the throat of children under the age group of three. Small parts that fit completely into this cylinder have a high risk of choking and suffocating children of this age group, and thus don't pass the test.
Also, 16 CFR 1500.51 and 16 CFR 1500.52 contain test procedures to simulate the use and abuse of children within 0-18 months of age, and within 18-36 months of age respectively. The reason is that, in order to pass the test, it shall not be easy for children to break the product into small parts.
Note that ASTM F963 – Standard Consumer Safety Specification for Toy Safety refers to the same test methods.
How do I make sure that my supplier applies the correct warning?
First, never assume that your manufacturer in Asia (or anywhere else for that matter) is even remotely aware of the small parts rules under the CPSIA. As an importer, it's up to you to assess if your product falls within the relevant age group spans – and determine if your product contains small parts or not. This is the case regardless of whether you sell OEM or ODM products.
When it comes to labeling, it's essential to provide ready-to-print files to the suppliers in the correct file formats. Asking your supplier to 'print small parts warning labels' is highly risky as they can easily misunderstand or fail to create a compliant label.
In addition to the file, you should also provide the following information: