If you are planning to import children's furniture to the US market, this is an article you should not miss reading. In this article, we introduce some regulations and standards regarding importing and selling children's furniture in the United States.
Mentioned Products
Children's chairs
Children's stools
Booster seats
Bunk beds
Cribs
Bassinets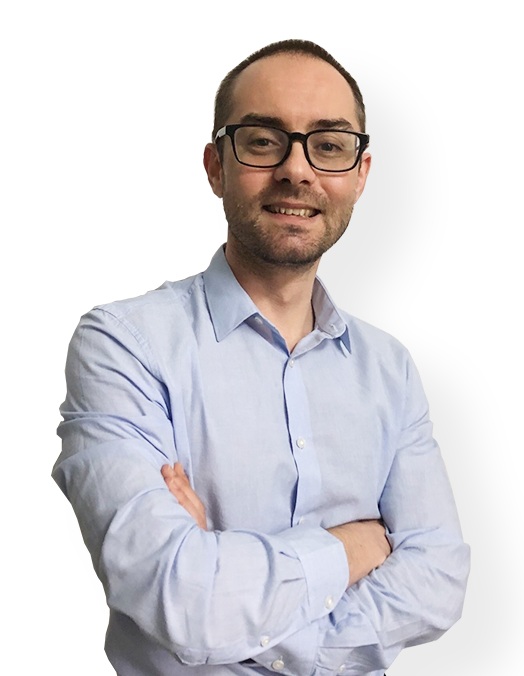 Do you need help with product compliance? (EU & US)
Request a free consultation call today with Ivan Malloci to learn how we can help you with:
Product Requirements Lists
Product Certification
Product & Packaging Labeling
Lab Testing
CPSIA
All children's products targeted children below 12 years old, sold in the US market are subject to the regulations of CPSIA, which include children's furniture products. Here is a general overview of CPSIA requirements.
ASTM Standards
To reduce risks, CPSIA requires that all manufacturers, importers, and distributors of children's furniture and other children related products must ensure that their products are compliant with all related ASTM substance restrictions and standards.
Notice that many types of children's furniture are classified as durable goods and need a CPSIA registration card. Pay attention to the differences among each standard, as some are universally applicable to all children's products while some are targeted specifically for certain types, such as children's furniture.
Examples
ASTM F2613-17 – Standard Consumer Safety Specification for Children's Chairs and Stools
ASTM F2933-19 – Standard Consumer Safety Specification for Crib Mattresses
ASTM F1427-13 – Standard Consumer Safety Specification for Bunk Beds
Risks
It's essential to understand the technical ASTM requirements at the design and product development stage. Adjusting the product design to comply with relevant physical and mechanical requirements can be highly expensive if done at a stage when you've already invested time and money into prototypes and tooling.
Learn more
You can learn more about relevant ASTM standards and rules on this page.
CPSIA Testing
Before importing and selling furniture marketed as being for children, the CPSIA requires that you hire a CPSC-approved third-party laboratory testing company to verify compliance of your products with all requirements. Note that test reports issued by non-CPSC approved testing companies are not valid.
You must take the sample that the product laboratory tests from the production run of the exact product you are importing, not from any similar product, or a different production run.
In most cases, when you request a quotation from a CPSC testing company, the company will, at no additional charge, also help you to determine which ASTM and CPSC standards are applicable to your product.
List of CPSC approved testing companies
Bureau Veritas
QIMA
SGS
TUV
Intertek
Click here for a list of CPSC approved testing companies.
CPSIA Testing Costs
The cost of CPSIA lab-testing reports is at least $300 but can be much higher depending on number of products, materials, colors and the overall complexity of the product.
Risks
You'll need to cover the testing cost regardless of whether the test is successful or not. This can be costly if you have not done proper due diligence on your supplier beforehand, as many manufacturers don't have the capability to ensure compliance with the CPSIA.
Learn more
You can read more about CPSIA and ASTM lab testing in this guide.
Children's Product Certificate (CPC)
Importers of children's furniture and other children's products must certify, in a written Children's Product Certificate (CPC) based on test results from a CPSC-accepted laboratory, that their children's furniture complies with applicable children's product safety rules.
The importers are responsible for drafting and issuing the CPC, based upon the passing test results of the third-party testing.
Content Summary
1. Product name and description
2. List of applied and mandatory ASTM and CPSC standards (e.g ASTM F963)
3. Importer information (name, address, e-mail, phone)
4. Contact information of the person with access to the test report (name, address, e-mail, phone)
5. Manufacturing location (city, province, country) and date (month, year)
6. Testing date (month, year) and location (city, province, country)
7. CPSC accepted third-party lab testing company (company, contact person, address, phone, e-mail)
Learn more
This guide explains how to create a CPC when importing children's furniture and other related products.
CPSIA Tracking Label
All the products you import must have CPSIA tracking labels attached to them. Here is a checklist of what the CPSIA tracking labels must include:
Importer company name
Production location
Production date
Batch number
Example
Smart Kids Furniture LLC
Production Location: Ningbo, China
Production Date: April 2020
Batch Number: LT06-043030-NB
Label file
Attention: You must prepare the layout and contents of the tracking labels on your own since the supplier is not responsible for that. Here are a few things that are most commonly included in the label:
Print position
Dimensions
Colors
Print type
CPSIA Consumer Registration Cards
The product registration card requirement for durable infant and other children's products will help improve the effectiveness and response rates for future recalls. CPSC has issued precise requirements about what needs to be included on the cards.
Registration card requirements
Postage-paid to a US address
Model number
Manufacture date
Importer name
Website
US address
US phone number (Toll-Free)
Products
Here are some, but not all products, classified as durable baby products:
Bassinets and cradles
Booster seats
Carriages and strollers
Wooden Product Regulations
Certain wooden products, including wooden furniture for all age groups, are regulated by the United States Department of Agriculture Animal and Plant Health Inspection Service (USDA APHIS). Below follows an overview of the import requirements applicable to certain wooden products in the United States.
Approved Suppliers
Before importing wooden furniture to the US market, always make sure you have scrutinized the list of USDA APHIS for qualified wooden furniture manufacturers. If you are not able to find the manufacturer you are going to cooperate with on the list, that said it is not a qualified one.
The list of USDA APHIS is maintained by the government of China as part of an agreement with the United States.
Facility Requirements
Qualified manufacturers shall follow procedures to produce and manage furniture and other wooden products proposed by the US and the Chinese government. Procedures include the following contents: facility sanitation, pest control, materials quarantine, traceability, fumigation and heat treatment requirements.
Pre-Import Approvals
Once you have confirmed if the supplier is on the publicly available APHIS list, proceed to the ePermits website and apply for an import permit.
To access the ePermits, you must have a USDA eAuthentication account that can be registered online. You will also need to provide some general information for the application of the permit.
Product category
The registered number of the manufacturer
Personal contact
Quantity of goods
It takes around 30 days to complete the application status before receiving your importing permit for wooden furniture. You can check your application status online.
Permit
The permit indicates the type of treatment the wooden furniture requires, such as fumigation or heat treatment.
Importers will need to specify the kind of wood (natural grown wood / artificial planted wood) that is used for the products and fill out the declaration forms, such as
Tree's scientific name
Country of harvest
Value
Description
Learn more
You can read more about facility requirements, find approved suppliers, pre-import approvals, heat treatment and fumigation requirements on the official USDA website.
California Proposition 65
California Proposition 65 employes restrictions on over 800 chemicals and heavy metals in all consumer products sold in California, including infant and children's furniture products. Products that contain excessive amounts of toxic chemical content would be banned and prohibited to sell in California.
Examples of restricted substances
Lead
Cadmium
Mercury
Phthalates
Warning Labeling
If you attach a warning label of toxic chemical content to the furniture product, then conducting California Proposition 65 third-party testing is optional to you. However, if you do not attach such signs to your furniture products, you must prove that the product is compliant through third-party testing.
California Proposition 65 Lab testing
It is strongly recommended that you conduct lab testing on your furniture products before having them imported to the US market. Since it is the only way to verify whether your products meet the compliant requirements with California Proposition 65.
Having a third-party lab-testing company deal with your lab-testing report is time-saving and cost-effective. Finally, note that most furniture manufacturers in China or South East Asia do not offer California 65 testing reports.
Testing costs
The cost of a California Proposition 65 third-party lab-testing report is at least $200 but can be much higher depending on the quantity, materials, and colors of the furniture products.
Testing companies
Click here for an overview of companies offering California Proposition 65 lab testing services.
Technical Bulletin 117-2013 (TB 117-2013)
If you are a manufacturer or importer of upholstered children-used furniture and/or filling or fabric materials for ultimate sale in California, it's important to understand and comply with California Technical Bulletin (TB) 117-2013, a revision to the previous TB 117 (issued in the 1970s), which is now in full effect.
This is a regulation that disciplines the degree of flammability of the furniture cover, filling materials and deckings.
TB 117-2013 Lab Testing
Intertek, Applied Lab, Berkley Analytical and other third-party testing companies offer TB-117 furniture flammability testing services. We recommend that you always book third party flammability testing when importing furniture products.
Country of Origin
A COO (Country of Origin label) is obligatory to be attached in most of the products in the US market, including furniture. The product and the packaging must have a permanently affixed country of origin label. A product packing is not appropriate and qualified with merely stickers on.
Examples
Made in China
Made in Indonesia
Made in Laos
Made in Japan
Label file
Always make sure to create a file for Country of Origin and send it to your manufacturer before production. This is an essential step to keep track of your label information and synchronize them with your manufacturer. We recommend you save the files in .ai or .eps formats for a compatible reason.
Product Packaging
Furniture importers and manufacturers must also ensure that the packaging materials are compliant. Below follows a brief summary of US packaging requirements.
Not only should the product materials be compliant but also the package materials. Here are some important points regarding the US packaging requirements.
Heavy Metals Restrictions
Many states in the US have a strict standard regarding the amount of heavy metal contents used in packaging materials, such as lead, cadmium, mercury. Therefore, it is very necessary to have a government-recognized third-party lab testing company to examine the eligibility and compliance of your product packaging.
Intertek, SGS, TUV, QIMA and other product testing companies offer packaging materials testing services.
Labeling Requirements
Product labeling requirements, such as country of origin and compliance marks, may also need to be printed on the product packaging.
Amazon Compliance Requirements
Amazon employs strict product safety standards, requiring that all the children's furniture and other products sold on its platform must be compliant with all mandatory United States product safety standards, certification, and labeling requirements.
It's therefore important that you scrutinize the relevant product category requirements in the Amazon Seller Central before you import and sell furniture. Further, Amazon may also require that you provide a US address and phone number in the test report and the Children's Product Certificate (CPC).
How does Amazon check product compliance?
Whenever launching your furniture products, Amazon might ask you for lab-testing reports, CPC, product photos, and invoices. Further, they also expect that the test report is issued by a CPSC approved testing company and that your CPC mentions the exact same ASTM standards and product tests as specified in the lab test report.
A few months ago we were contacted by an Amazon seller which got their CPC rejected because it mentioned testing standards not mentioned in the test report. Further, Amazon may also require that the CPC and test reports are issued in the same company name as the account holder – or at least that you can show an invoice to provide the transactions.
What can happen if we sell non-compliant furniture products on Amazon?
Amazon may remove your product or suspend your account immediately when you violate the rules by selling non-compliant children's furniture. Some products are more easily be restricted by Amazon, including children's products.