California Technical Bulletin 117-2013 covers flammability requirements for upholstered furniture – such as couches, recliners, and cushions. In this guide, we explain the basics of lab testing, and labeling requirements.
Further, we also cover 16 CFR Part 1640 – Standard for the Flammability of Upholstered Furniture, which is based on TB 117-2013 and applicable to furniture importers and manufacturers in all US states.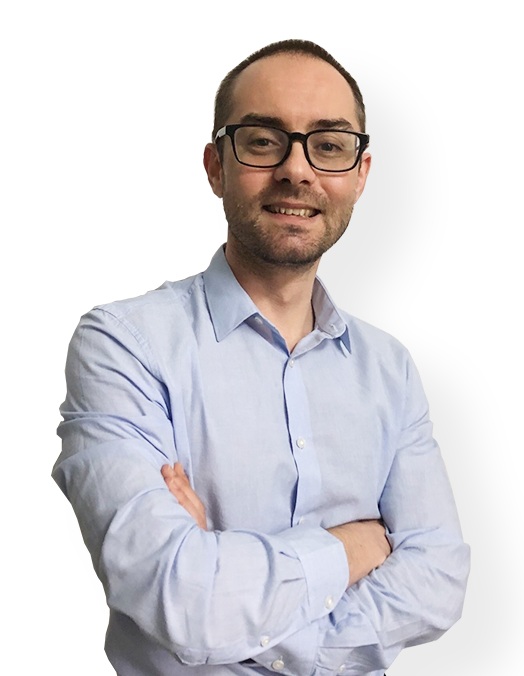 Do you need help with product compliance? (EU & US)
Request a free consultation call today with Ivan Malloci to learn how we can help you with:
Product Requirements Lists
Product Certification
Product & Packaging Labeling
Lab Testing
What is Technical Bulletin 117-2013?
California Technical Bulletin 117-2013 (also known as TB 117-2013) is a fire safety standard for upholstered furniture implemented in California. It establishes flammability requirements and test methods for the following types of materials used to manufacture upholstered furniture such as mattresses, couches, and cushions:
Cover fabrics
Barrier materials
Resilient filling materials
The standard sets different test methods for different types of materials. Also, it only covers the flammability of materials under smoldering ignition sources conditions, while it was not designed to evaluate performance under open flame sources.
You can learn more about TB 117-2013 on this website.
16 CFR Part 1640 – Standard for the Flammability of Upholstered Furniture
The Title XXI – COVID-19 Regulatory Relief and Work from Home Safety Act recognizes the California Technical Bulletin 117-2013 to be the federal requirement applicable to upholstered furniture products in the United States. This standard is codified into 16 CFR Part 1640 and is administered by the Consumer Product Safety Commission (CPSC).
According to this standard, upholstered furniture must fulfill the following requirements:
1. Comply with the flammability requirements of California Technical Bulletin 117-2013
2. Include a permanent certification label with the compliance declaration
You can learn more about 16 CFR Part 1640 on the CPSC's website.
Product Scope
16 CFR 1640.3 provides the definition of regulated "upholstered furniture", which includes the following items:
Upholstered products that are intended for indoor use
Movable or stationary upholstered products
Products that are constructed with an upholstered seat, back, or arm
Stuffed or filled materials and articles that are sold as part of the furniture
Upholstered children's furniture
Excluded products
This section excludes the following upholstered products from the scope of the standard:
Foundations
Bedding products
Furniture that is used for physical fitness and exercise
Upholstered furniture used outdoors
In addition, the standard also excludes upholstered articles defined in the 16 CFR parts 1632 and 1633. Examples of products regulated by 16 CFR parts 1632 and 1633 include:
Car bed pads
Carriage pads
Basket pads
Lounge pads
Dressing table pads
Stroller pads
Crib bumpers
Playpen pads
Sleeping bags
Certification Label Requirements
16 CFR 1640.4 sets the certification label requirements for upholstered products subject to this standard. It requires that all regulated upholstered products must bear a permanent label that includes the statement:
"Complies with U.S. CPSC requirements for upholstered furniture flammability."
This is to certify that the upholstered article that bears this statement complies with the flammability requirements of California Technical Bulletin 117-2013.
The certification label statement should have the following characteristics:
Appear on the front of the label in the English language
Be conspicuous and easy to read
Be at least 1/8-inch high
Be no smaller than other text written on the label
Be written in black text on a white background and surrounded with a black border
TB 117-2013 Product Scope
TB 117-2013 designs three test methods to measure the fire safety performance of specific materials used in certain upholstered furniture.
As explained on the first page of the standard, the scope includes upholstered furniture components such as:
Cover fabrics
Barrier materials
Resilient filling materials
Thus, upholstered products that contain any of the above-mentioned components should fall under the product scope of TB 117-2013.
This includes:
Couches
Recliners
Furniture that includes cushions
TB 117-2013 Flammability Requirements
TB 117-2013 requires testing the fire-retardant performance of the cover fabric, filling material, decking, and barrier in the condition of a smoldering fire. The tests exclude taking the open flame source into consideration.
TB 117-2013 refers to the ASTM-E1353-08a when designing the testing methods and procedures. Also, it is similar to other flammability testing standards for fabric and foam filling materials, such as the NFPA 260 and UFAC.
TB 117-2013 requires that regulated upholstered furniture must pass the following test designed to measure the flammability of different components in the upholstered furniture:
a. Cover fabric test (to test the flammability of outer cover fabrics)
b. Barrier materials test (to test the flammability of barrier between cover fabric and the resilient filling materials)
c. Resilient filling material test
TB 117-2013 Labeling Requirements
TB 117-2013 also requires that a flammability label must be applied to every regulated upholstered furniture product sold in California to demonstrate the product is compliant with the standard. This label must indicate whether the upholstered article contains or does not contain the required flame retardant chemicals.
This is the text of the flammability label:
NOTICE

THIS ARTICLE MEETS THE FLAMMABILITY REQUIREMENTS OF THE CALIFORNIA BUREAU OF HOUSEHOLD GOODS AND SERVICES TECHNICAL BULLETIN 117- 2013. CARE SHOULD BE EXERCISED NEAR OPEN FLAME OR WITH BURNING CIGARETTES.

THE UPHOLSTERY MATERIALS IN THIS PRODUCT:

______ CONTAIN ADDED FLAME RETARDANT CHEMICALS

______ CONTAIN NO ADDED FLAME RETARDANT CHEMICALS

THE STATE OF CALIFORNIA HAS UPDATED THE FLAMMABILITY STANDARD AND DETERMINED THAT THE FIRE SAFETY REQUIREMENTS FOR THIS PRODUCT CAN BE MET WITHOUT ADDING FLAME RETARDANT CHEMICALS. THE STATE HAS IDENTIFIED MANY FLAME RETARDANT CHEMICALS AS BEING KNOWN TO, OR STRONGLY SUSPECTED OF, ADVERSELY IMPACTING HUMAN HEALTH OR DEVELOPMENT.
An "X" should be added in the "______" space, in correspondence with the right statement, to indicate whether the item contains or doesn't contain flame retardants.
The format requirements of the label are as follow:
Label height: Minimum 3''
Label width: Minimum 2''
Type size: Minimum 1/8'' in height
Lab Testing
If you are an importer or manufacturer of upholstered products and you are not sure whether your products are subject to TB 117-2013, then you can hire a consultant specialized in consumer product fields in the US to help you evaluate this matter, or contact a lab testing company.
Is lab testing mandatory?
The standard does not clearly indicate that importers or manufacturers are required to submit any test reports to the competent authorities. However, if you are not able to determine whether your upholstered products comply with TB 117-2013, you should have your products tested by a third-party lab testing agency that provides this service.
List of companies offering TB 117-2013 testing
These are labs that offer lab testing services in accordance with the requirements of TB 117-2013:
SGS
Intertek
UL
Applied Lab
Berkeley Analytical
Lab testing scope
The test on the materials include:
Reaction to heat
Small flame
Radiance plates
Cigarette and match tests
Some labs also provide similar flammability testing services in accordance with other regulations, such as:
a. California Technical Bulletin 133 – Flammability Testing of Public Seating
b. California Technical Bulletin 116 – Test Procedure and Apparatus for Testing the Flame Retardance of Upholstered Furniture