Need help ensuring compliance with CPSIA, CA Prop 65, FCC or FDA regulations, or other compliance requirements in the United States? Compliance consultants and law firms specialized in product compliance can help with everything from research to the practical aspects.
In this guide, we list US-based product compliance consultants and law firms that offer a wide range of services – covering electronics, children's products, kitchen products, and more.
Each company profile includes an introduction, service overview, and product scope.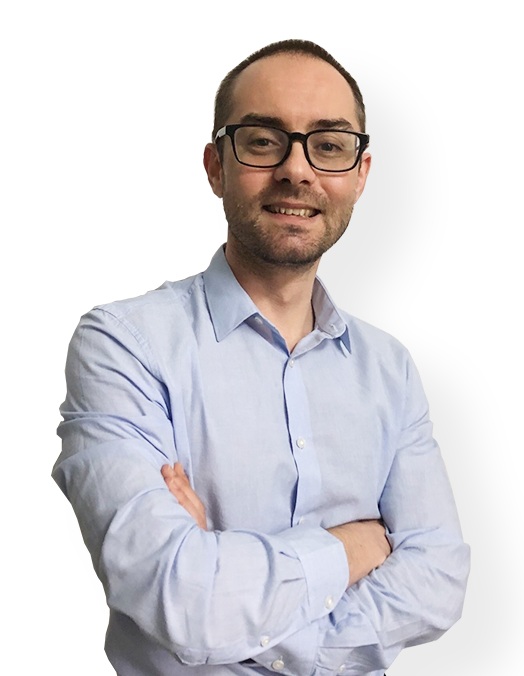 Do you need help with product compliance? (EU & US)
Request a free consultation call today with Ivan Malloci to learn how we can help you with:
Product Requirements Lists
Product Certification
Product & Packaging Labeling
Lab Testing
What kind of help can I get from a product compliance consulting firm?
Compliance consulting companies can generally be said to provide services that most lab testing companies don't. This includes research and implementation of safety standards, creating label files, and certificates.
That said, some of the larger testing companies also provide similar consulting services.
How much does it cost to appoint a compliance consulting company in the United States?
The cost depends on the extent you need the consulting company or law firm to be involved. More basic tasks, such as creating label files or product certificates, often start from a few hundred dollars. However, more complex compliance projects can require more extensive involvement of an entire team, which is therefore significantly more costly.
In some cases, you also have the option to choose the extent of their involvement, and therefore the ability to control the cost.
PC Squared Consultants
PC Squared Consultants focuses on providing full ranges of product compliance services. The clientele of PC Squared Consultants includes importers, manufacturers, distributors, and consumer product companies.
Their consulting scope covers a majority of consumer product regulations, agency requirements, compulsory and voluntary standards, on Federal and state level, including:
To serve clients with no or little experience in the consumer product compliance industry, PC Squared Consultants provide step-by-step guidance and explanation services in layman's terms. These services involve assistance and problem-solving in risk assessment, product design, labeling, product liability, and other related issues.
PC Squared Consultants also helps importers that source products or materials from overseas markets to ensure product safety and timely delivery by collaborating with third-party labs and global supply chain partners.
Product Areas

Kitchen products
Bags
Fabrics
Toys and children's products

Services

Regulatory compliance assistance
Product risk & integrity assessment
Compliance program development
Compliance gap assessment
Labeling compliance evaluation
Product liability lawsuit assistance
Quality inspections
Compliance database software design
Other compliance services

Countries/Regions
Address: PO Box 821, Bentonville, Arkansas, 72712, United States
Testing Partners
Testing Partners is a consulting company based in Cleveland, Ohio. The company provides consulting, lab test outsourcing, certification, and global market access mainly for electrical and electronic products, medical devices, and machinery.
Testing Partners' areas of expertise cover product design, chemical and mechanical compliance against regulations and standards, including the following regulations and standards:
Other than helping customers in ensuring product compliance in their domestic market, Testing Partners also helps clients to expand to new markets and assure product compliance in accordance with US requirements.
Product Areas

Personal protective equipment
Medical devices
Electrical products
Household appliances
Machinery

Services

Product revisions
Technical construction file review
ISO attainment, compliance, certification, and review
Preliminary design review
Product pre-post engineering
Amazon compliance

Countries/Regions

United States
Canada
European Union
Australia & New Zealand
China
Russia
Address: 8440 East Washington Street, Cleveland, Ohio 44023, United States
Compliance Services International
Headquartered in Washington, Compliance Services International (CSI) was founded in 1988 as a consulting firm providing product compliance consultation services to any party from the industry of consumer products, chemical products, cosmetics, and drugs.
The consultant team of CSI is composed of members with regulatory and technical backgrounds. They are able to provide a comprehensive consultation service encompassing regulatory compliance strategy, documentation preparation, product registration, and recall assistance.
CSI's consulting expertise focuses on federal and state-level regulations, including FHSA, CPSC, CPSIA, Prop 65, and OSHA.
Product Areas

Cosmetics
Food contact products
Pet care products
Industrial products
Institutional products
Biocides and antimicrobials

Services

Recall assistance and strategies
FHSA compliance
CPSC compliance
CPSIA compliance
California Proposition 65 compliance
SB 258 compliance
OSHA compliance
CLP Regulation compliance
VOC Regulation compliance

Countries/Regions

United States
European Union
Address: 7501 Bridgeport Way West, Lakewood, Washington 98499-2423, United States
Baxter Regulatory Solutions
Baxter Regulatory Solutions (BRS) is a consulting and service firm that specializes in assisting customers in market access to the United States, Canada, European Union, and Australia.
BRS focuses on providing comprehensive services for juvenile and electronic products. These services include pre-market consultation, design, packaging and labeling review, risk assessment, record-keeping, employee educating, and other services.
Product Areas

Children's products
Electronic products
Radio equipment
Chemical products

Services

Pre-market design consulting
Product or labeling review
Documentation management
Component part testing management for CPSIA
Employee training

Countries/Regions

United States
European Union
Canada
Australia
Address: 9 Lagoon Trail, Kinnelon, New Jersey 07405, United States
Laser Compliance
Laser Compliance is a company that focuses on providing compliance assistance to laser devices of industrial, commercial, scientific, consumer and military uses.
Laser Compliance provides laser testing, classification, certification, registration, and other related services according to the requirements and regulations of the FDA's CDRH and the European Union.
Product Areas
Services

Design and engineering assistance
Laser testing, classification, and certification
Determination of product modification requirements (if any)
Product certification for simultaneous compliance with US and EU regulations
Creation of user manual
Product labeling review
Import and export licenses
Assistance in recalls, repairs, replacements, or refunds

Countries/Regions

United States
European Union
Address: 8820 W Mariposa Grande, Peoria, Arizona 85383 United States
Duane Morris
Duane Morris is a law firm based in the United States founded in 1904. The company's expertise lies in helping clients dealing with product compliance issues in accordance with the requirements of the CPSC and FDA.
Duane Morris's product safety and recall team provide legal services to clients regarding regulatory and safety reporting requirements in the United States, Canada, the European Union, and some Asian countries. The company collaborates with 60 law firms throughout these regions.
Product Areas

Toys
Garments
Electronic products
Medical devices

Services

Safety reviews
Labeling requirements
Product recalls
Penalty proceedings
Records management

Countries/Regions

United States
Canada
European Union
China
Address: 30 South 17th Street, Philadelphia, Pennsylvania 19103-4196, United States
Bird & Bird
Bird & Bird is a transnational law firm whose history traces back to the 1830s. Currently, Bird & Bird employs more than 1,300 lawyers with a broad range of expertise in consumer products and technology areas. Bird & Bird has set up 29 offices across the United States, Europe, the Middle East, and East Asia.
The product compliance and liability practice of Bird & Bird provides risk assessment, market surveillance, recall, and withdrawal support to importers, and manufacturers.
Product Areas

Household electronics
Luxury goods
Chemical products
Medical devices
Telecommunications

Services

Market surveillance and product recalls
Bringing or defending product liability claims
Supply chain product liability risk management
Product liability insurance

Countries/Regions

United States
European Union
China
Singapore
United Kingdom
United Arab Emirates
Address: 535 Mission Street, 14th Floor, San Francisco, California 94105, United States
Miles & Stockbridge
Miles & Stockbridge was founded in 1932 in Baltimore, Maryland. The company now is a full-service law firm with more than 230 lawyers practicing across the US.
Miles & Stockbridge provides high-caliber consumer product safety and regulatory compliance services for importers, manufactures, distributors and retailers. The expertise of Miles & Stockbridge covers CPSC, FHSA, PPPA, and other federal statutes concerning consumer product safety and compliance in the US.
Product Areas

Consumer products
Children's products

Services

CPSC, FHSA reporting requirements evaluation
Filing reports preparation
Recall coordination
Responses to federal investigations
Product labeling and warning requirements

Countries/Regions
Address: 100 Light Street, Baltimore, Maryland 21202, United States
Barnes & Thornburg
Barnes & Thornburg is a full-service law firm with more than 19 offices across the United States in New York, San Diego, and other cities. The company serves clients worldwide from the consumer product industry, with special focuses on children's products, textiles, electronics, and household products.
Barnes & Thornburg has extensive experience in assisting clients in dealing with legal, marketing, and distributing matters within the supply chain management.
The company works closely with clients in the process of product design, pre-production, and post-market stages to ensure product compliance and safety to federal and local statutes such as CPSIA, FHSA, and California Proposition 65.
In recent years, Barnes & Thornburg has also developed a new business department specializing in helping companies from Mainland China to enter the US market.
These services are tailored for Chinese companies who have needs in conducting cross-border transactions, technology transfers, and other businesses in the US.
Product Areas

Textile and garments
Children's products
Electronic products
Sport equipment
Jewelry
Construction materials
Hardware
Furniture

Services

Compliance counseling and defense
Warning and product literature review
Reporting and corrective action support
Insurance claims

Countries/Regions
Address: 445 Park Avenue, Suite 700, New York, 10022-8634, United States
Alston & Bird
Alston & Bird is an American law firm with a history of more than a hundred years. The company provides legal services to clients in the industry of consumer products, finance, commerce and retail, technology, and other fields. Currently, Alston & Bird has law practices in the United States, Belgium, the UK, and mainland China.
In the business of consumer product compliance, Alston & Bird has rich experience in representing importers, manufacturers, retailers in dealing with federal or state regulations.
They provide advice to help clients comply with enforced requirements, testing standards, certification programs, and other obligations. These regulations include:
Product Areas

Apparel
Sporting and recreational Goods
Electronics
Batteries
Children's toys
Lightning products
Furniture
Carpets
Construction products

Services

Negotiation with CPSC representing clients
Product recall support
Label review

Countries/Regions
Address: 90 Park Avenue, 15th Floor, New York, NY 10016-1387, United States