Children's school supplies are subject to substance regulations, labeling, certification, and lab testing requirements. In this guide, we cover the basics of CPSIA, ASTM standards, country of origin labeling, and much more.
We also cover some of the main compliance risks importers are exposed to when sourcing school supplies overseas.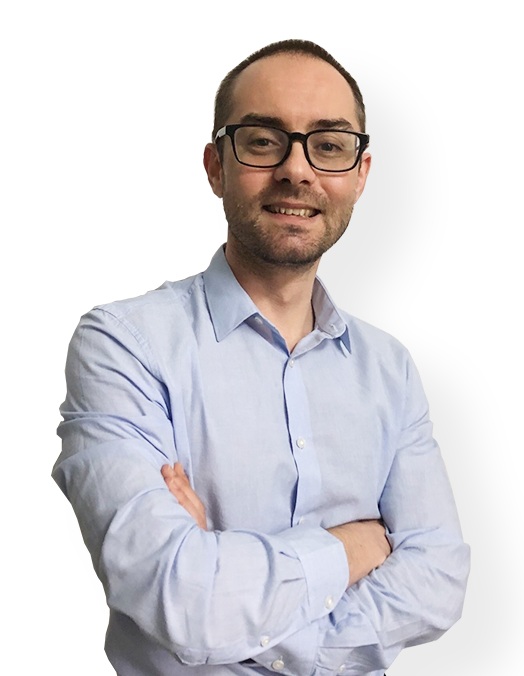 Do you need help with product compliance? (EU & US)
Request a free consultation call today with Ivan Malloci to learn how we can help you with:
Product Requirements Lists
Product Certification
Product & Packaging Labeling
Lab Testing
CPSIA
The CPSIA requires that children's products, including school supplies and stationery, comply with the applicable requirements such as substance restrictions, physical safety requirements, documentation, and labeling.
CPSIA requirements
ASTM F-963
ASTM D-4236
ASTM D-6901
16 CFR Part 1303 – Ban Of Lead-Containing Paint
16 CFR Part 1500.87 – Children's products containing lead: inaccessible component parts
16 CFR 1307.3 – Prohibition on phthalates
16 CFR Part 1501 – Small parts
Children's Product Certificate (CPC)
Test Report
Tracking Label
ASTM Standards
ASTM standards aim at improving the safety and quality of a wide range of products, including school supplies. In some cases, more than one ASTM standard might apply to a certain product, as some standards only cover specific aspects or products.
In this section, we list some applicable ASTM standards for children's school supplies.
ASTM F-963 – Standard Consumer Safety Specification for Toy Safety
ASTM F-963 was mainly developed for toys intended for use by children under 14 years of age. However, it also applies to some categories of school supplies that have "playing value", such as art material.
Therefore, school supplies that are deemed to have play value have to comply with the safety requirements, test methods, age-grading guidelines, and other potential requirements listed in ASTM F-963.
ASTM D-4236 – Standard Practice for Labeling Art Materials for Chronic Health Hazards
ASTM D-4236 provides guidelines for developing precautionary labels for art materials such as watercolor paints, playdough, markers, and crayons. The label requirements mainly concern chronic health hazards associated with the product or its components.
The standard provides a list of potential chronic hazards for different kinds of art material, safety handling instructions, a list of sensitizing components, and labeling content requirements.
ASTM D-6901 – Standard Specification for Artists' Colored Pencils
ASTM D-6901 covers the composition, performance, and labeling of artists' colored pencils including wax-based, oil-based, and water-soluble colored pencils.
This standard also covers the testing method for lightfastness, color difference, and exposure to radiation.
16 CFR Part 1303 – Ban Of Lead-Containing Paint and Similar Surface Coatings
16 CFR Part 1303 limits the lead concentration on children's products' paint and surface coating. School supplies such as pencils and binders, should not contain more than 0.009% of lead in paint or any similar surface coating.
Here are some banned product examples:
a. Lead containing paint on surface-coating (e.g. compass)
b.Toys and other articles that bear lead-containing paint (e.g. paint tools)
c. Furniture articles that bear lead-containing paint (e.g. children's chair)
16 CFR Part 1500.87 – Children's products containing lead: inaccessible component parts
16 CFR Part 1500.87 provides specific lead limits (0.1% by weight) for the accessible part of children's products. It also provides guidance for whether components are considered inaccessible or accessible.
For example, children's skin might physically get in contact with the external coating of raincoats. In this case, the coating shall comply with the lead limitation.
16 CFR 1307.3 – Prohibition of children's toys and child care articles containing specified phthalates
16 CFR 1307.3 sets out the limits for phthalates in children's products due to their toxicity and health issues. Phthalates are widely used to soften plastics, which might appear in different forms, such as the followings:
In general, 16 CFR 1307.3 limits phthalates to 0.1% by weight in children's products. Here we list some school supplies that might contain phthalates:
Lunchboxes
Raincoats
Binders
PVC backpacks
16 CFR Part 1501 – Small Parts for Toys and Children's Products
16 CFR Part 1501 aims at preventing hazards caused by choking on, inhaling, or swallowing small objects. This standard applies to most children's products that contain small parts, which are defined as small objects or break-off parts that are smaller than 1.25 inches in radius.
This standard sets out the testing requirements for small parts such as impact test, flexure test, torque test, and compression test. However, certain school supplies are exempted from this regulation. Here we list some examples of exempted products:
Books and other paper product
Children's clothing
Fingerpaints
Balloons
You can find more exemptions on this website.
Documentation
In this section, we introduce the CPSIA documentation requirements for school supplies, including the Children's Product Certificate (CPC) and test report.
Children's Product Certificate (CPC)
A CPC is a primary document when importing or manufacturing children's school supplies to the US. It is a self-issued document for demonstrating that the product complies with relevant CPSIA requirements.
Here is an overview of the information that you should include in your CPC:
Manufacturer or importer's information
Lab testing company's information
Product description
List of applicable standards (e.g. ASTM F-963)
Production date and place
Testing date and place
Test reports
Test Report
Lab testing is the only way to demonstrate compliance with applicable regulations or standards. Government authorities, market surveillance, or even Amazon might require a valid test report at any time. Fail to provide a test report might result in product removal from the market.
Further, importers and manufacturers should ensure that their school supplies are tested by a CPSC-certified laboratory. You can find a list of CPSC-accepted testing laboratories on the CPSC's official website.
CPSIA Tracking Label
The CPSIA requires that children's products, including school supplies, should have a visible and legible tracking label. The tracking label should provide information that helps consumers to determine the source of the product.
A tracking label should contain basic information such as the followings:
Batch name/ SKU
Importers or manufacturers' name
Date of production
Manufacture location
Importers should affix the tracking label on both product and the packaging. However, when it's not feasible to attach a tracking label on the product due to product size or other reasons, you can print it only on the packaging.
Country of Origin Label
Importers and manufacturers should clearly show the manufacturing country by affixing a country of origin label on the products.
Here are some examples:
Made in China
Made in France
Made in Germany
Amazon Requirements
Amazon provides product safety guidelines for children's school supplies such as backpacks, book covers, pencil cases, and lunch boxes. In general, school supplies sellers should comply with applicable requirements before listing their products on the platform.
These requirements include:
Federal acts and regulations
State and local laws
Amazon policies
Amazon usually requires compliance documents and sellers information to ensure product safety, such as the following:
Company name
Seller ID
Seller's contact
A list of ASINs
Product image and manuals
Children's Product Certificate
Test reports
Compliance Risks
Some school supplies manufactured outside the United States may contain chemicals and heavy metals restricted under CPSIA. It's therefore crucial to not take compliance for granted – but also arrange third-party lab testing before shipping school supplies from overseas to the United States.
Further, US importers must provide their suppliers with correctly designed and compliant label files – including the CPSIA tracking label and country of origin label. Do not assume that your average manufacturer in China or Vietnam is even remotely aware of US labeling requirements.