About to import or manufacture sportswear in the United States? Keep reading and learn what you must know about athletic wear labeling requirements, ASTM standards, lab testing, flammability regulations, substance restrictions, and more.
Mentioned Products
Sport jackets
Sport trousers
Swimsuits
Knitted sportswear
Children's sportswear
Yoga wear
Nylon fabric
Polyester fabric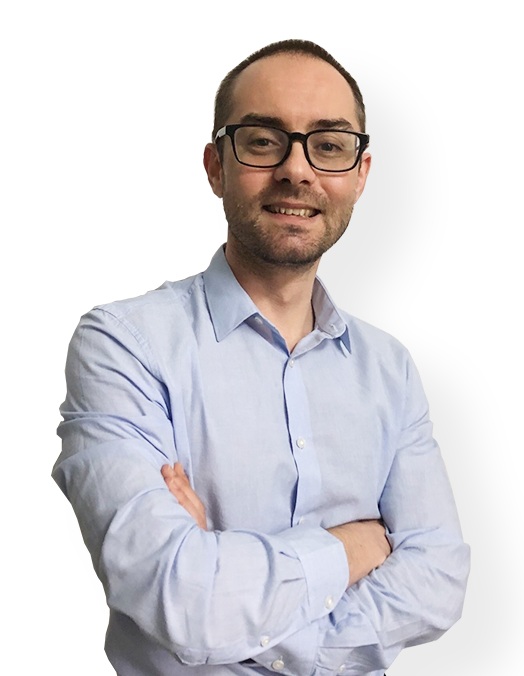 Do you need help with product compliance? (EU & US)
Request a free consultation call today with Ivan Malloci to learn how we can help you with:
Product Requirements Lists
Product Certification
Product & Packaging Labeling
Lab Testing
Flammable Fabrics Act: FFA
The Flammable Fabrics Act (FFA), also known as 16 CFR (Code of Federal Regulation) Part 1610, is enforced by the CPSC and establishes flammability requirements for potentially highly flammable clothing, including sportswear manufactured or imported into the US.
Classification
Note that the FFA does not apply to sportswear products that are made of the following materials:
1. Plain surface fabrics with a weight of 2.6 ounces per square yard
2. Any fabric made of acrylic, modacrylic, nylon, olefin, polyester, and wool, regardless of the type of surface (i.e., plain or raised-fibers) and the fabric weight.
It's worth mentioning that most athletic wear is made of synthetic fabrics, such as nylon and polyester.
FFA Testing
In order to clarify the classification of your sportswear products' materials, you can contact a CPSC approved lab testing such as QIMA, SGS, or Intertek and, if FFA applies to your product submit fabric samples for lab testing.
You can learn about specific testing procedures in this document.
General Certificate of Conformity (GCC)
Manufacturers and importers of sportswear that fall under the scope of the FFA must also prepare a GCC (General Certificate of Conformity).
The GCC represents a statement that certifies that the product has been lab-tested and complies with all relevant safety standards.
Here's a summary of the information you need to include:
1. Product name and description
2. List of applicable CPSC safety rules and ASTM standards
3. Your company name
4. Contact details: Mailing address, e-mail address, phone number
5. Name of the person holding the test report
6. Date (month, year) and place (city, country) of production
7. Date (month, year) and place (city, country) of product testing
8. Third-party testing company, contact person, e-mail, phone number and address
Learn more
You can learn more about how to create a GCC when importing sportswear in this article.
ASTM Standards
The ASTM (American Society for Testing and Materials) develops technical standards for a wide range of materials and products. It is not always mandatory that a product complies with ASTM Standards. However, ASTM standards offer a reference for manufacturers and importers to aim at achieving high safety and quality standards for their sportswear products.
Examples of sportswear's ASTM standards
a. ASTM D3780-14: Standard Performance Specification for Men's and Boys' Woven Dress Suit Fabrics and Woven Sportswear Jacket, Slack, and Trouser Fabrics
b. ASTM D3782-14: Standard Performance Specification for Men's and Boys' Knitted Dress Suit Fabrics and Knitted Sportswear Jacket, Slack, and Trouser Fabrics
c. ASTM D4155-14: Standard Performance Specification for Women's and Girls' Woven Sportswear, Shorts, Slacks, and Suiting Fabrics
d. ASTM D4156-14: Standard Performance Specification for Women's and Girls' Knitted Sportswear Fabrics
You can search for additional ASTM standards relevant for sportswear on their official website.
ASTM testing
Most sports manufacturers based in Asia do not have the proper knowledge of ASTM Standards and the relevant testing procedures.
Thus, importers should instruct their manufacturers before starting production about compliance issues related to ASTM Standards, and, ideally contact an international-recognized lab-testing company such as SGS, Intertek, or QIMA for product compliance tests.
Textiles Labeling
It is required by the US Federal government that all imported clothing, including sportswear, must bear some kind of permanently fixed labels, whether in the form of polyester labels or printed words. Fiber composition and care instructions should be displayed on the labels.
Label information
The following are the items importers should pay the most attention in order to create their own labeling:
Importer or manufacturer information
Fiber composition (e.g. 100% polyester)
ASTM care labels (link)
English language
Label file
In order to facilitate the production process, make sure to create a file assembling all the information on labelings and share it with your manufacturer before starting mass production.
California Proposition 65
California Proposition 65 is a state regulation implemented by the California Office of Environmental Health Hazard Assessment in order to raise the public awareness on consumer product safety and inform the citizens about the hazardous chemical substances, which could cause cancer or reproductive toxicity. This also includes fabrics, components (e.g. zippers and buttons), dyes, and print inks used to manufacture sportswear.
Importers shall make sure that the products they intend to import do not contain excessive amounts of restricted chemical substances.
Examples of restricted substances
Lead
Cadmium
Mercury
Phthalates
California Proposition 65 Lab testing
Lab-testing companies such as SGS or QIMA offer California Proposition 65 lab-testing services. Seeking help from a reputable lab testing company is the best way to avoid product recall or fine.
Testing costs
The bare minimum cost of California Proposition 65 third-party lab testing is approximately $200, but it increases with the number of products, materials, and colored dyes that need testing. For a large number of complex products, the total cost may be orders of magnitude higher.
Testing companies
For a list of companies offering California Proposition 65 lab testing services, you can read this article.
Warning Labeling
Importers can choose to either attach a warning label to their product or packaging demonstrating the potential risks of their products or either perform a California Proposition 65 third-party test, proving the compliance of the products.
Risks
Synthetic fabrics, dyes, and print inks used when manufacturing sportswear may contain excessive amounts of restricted chemicals and heavy metals. Notice that most athletic wear manufacturers cannot provide CA Prop 65 lab test reports for all available materials. As such, third-party lab testing is necessary to verify if your product is fully compliant with CA Prop 65.
Other Information
Children's Sportswear: CPSIA
CPSIA regulates consumer products primarily intended for children up to 12 years of age manufactured, imported, and sold in the US. This also includes sportswear and accessories intended for children falling within the same age group.
Requirements
Third-Party Lab Testing Required
Children's Product Certificate (CPC) Required
Tracking Label Required
Learn more
You can learn more about CPSIA requirements for children's clothing in this guide.
Country of Origin
For imported products, the Federal laws require they must bear country of origin labels. Country of origin labels should be stitched to the sportswear products in a permanent fashion.
Examples
Made in China
Made in Vietnam
Made in Mexico
Made in Italy
Made in the United States
Label file
Creating a file that contains all labeling requirements facilitates the production process and avoids mistakes happening to the labeling graphics or composition description.
Product Packaging
Importers shall also make sure that their product packaging is compliant with the relevant standards. Below you find some examples of packaging restrictions.
Heavy Metals Restrictions
Most of the product packaging regulations in the US sets limits on the levels of heavy metals for packaging materials.
Importers should make clear statements to packaging suppliers warning them of the acceptable amount of heavy metal within materials like dyes and printing inks.
To assess if your packaging adheres to these standards, you shall contact a lab testing company such as SGS or Intertek.
Labeling Requirements
Any applicable or required product compliance marks and symbols must be distinctly printed, stitched, or attached to the packaging.
Bag Suffocation Warning
Amazon requires sellers to place a suffocation warning label on relevant product packaging, such as poly bags. This is also required by certain states in the US.
Additional Resources
1. States with Toxics in Packaging Laws (Link)
2. Bag Suffocation Warning (Link)