Importing and selling electronic products in the United States is rather complicated, at least when it comes to safety and compliance. Some aspects are addressed by electronic regulations and mandatory safety standards.
However, other aspects, including electrical safety, are covered by 'voluntary' safety standards – most of which are still de facto mandatory, if you intend to sell your products in most US states, on Amazon or simply want to be sure that your product is safe.
In this guide, we cover what American importers and Amazon sellers must know about FCC regulations, UL and ETL standards, labeling requirements
Mentioned Products
Smartphones
Bluetooth speakers
Laptops
Tablet computers
Smart home products
IoT products
Household appliances
FCC Part 15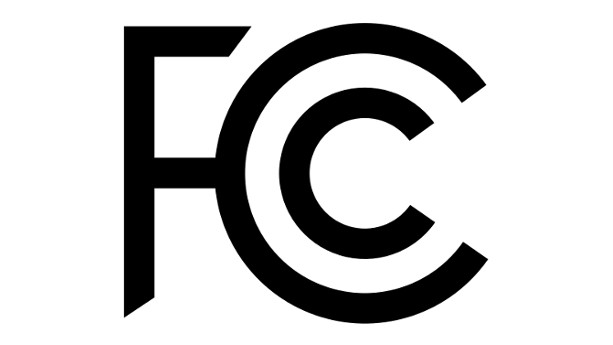 Many electronic devices are covered under the FCC title 47 CFR Part 15 and must comply with the regulation before for being imported to the US market.
FCC part 15 concerns the interference of spurious emission and low-power broadcasting, which covers electronic devices with radiators and CPU of 9kHz or higher frequency.
Here are some examples of FCC covered products:
Bluetooth devices
Radio enable devices
Wireless Lan devices
Cellular phones
Computer desktop and laptop
RF remote control devices
Intentional Radiators
Intentional radiators are designed to produce radio waves. They can be commonly found in many electronic devices such as cellular phones, wireless devices, wireless microphones, and many other devices.
Unintentional Radiators
Unintentional radiators aren't equipped with wireless devices, but they still release radio-frequency energy.
FCC Testing
If you are planning to import and sell FCC covered products in the United States, you must have your products tested by FCC-recognized testing companies, and obtain FCC certification for compliance requirements.
FCC-designated Telecommunication Certification Body (TCB) such as Intertek, SGS, and TUV, provides FCC comprehensive service for your products, including lab testing, certification, conformity assessment, and many other relevant services.
Click here to find more FCC test companies and their FCC services.
FCC Supplier Declaration of Conformity (SDoC)
FCC DoC and FCC verification are now combined into one single FCC SDoC. The SDoC issuing company now must be located in the United States.
Test reports or certifications issued by non-FCC recognized accredited laboratories are also accepted.
FCC SDoC Content Overview
Issuing company
Address
Phone/Fax
Product name
Model number
Applicable standard (e.g. FCC Part 15, Subpart B, Intentional Radiators)
Representative name and signature
Date
Note: The FCC SDoC must be supported by a test report issued by third-party testing companies.
FCC Mark
Under the new SDoC, the FCC mark is now optional for many electronic products sold or imported in the United States.
UL Standards
The Underwriter Laboratories' (UL) standards are voluntary for importers unless they have been incorporated into federal or state regulations. Further, Amazon requires that many electronic products, such as power banks, are compliant with one or more UL standards. This is also why UL compliance is practically mandatory if you intend to sell electronics in the United States.
Here are some examples of UL standards:
UL 1876 – Standard for isolating signal and feedback
UL 60065 – Standard for safety requirements of electronic apparatus
UL 2097 – Standard for dobule insulation systems for use in electronic equipment
You can find more UL standards on standardscatalog.ul.com.
UL Testing
The Underwriter Laboratories (UL) also offers testing services, to verify compliance with UL, IEC and other electronic standards. The Underwriter Laboratories (UL) operate laboratories in the United States, Mainland China, Hong Kong, Europe, and elsewhere.
UL Certification
UL compliance can be achieved in more than one way. Here's an overview:
UL Listing: UL listed products are products that have been tested upon specific requirements. Those products are marked with a UL mark for recognition.
UL Recognition: Indicate that product components such as power supply and external devices are safe to be placed in the market.
UL Classification: To indicate that the product meets UL safety requirements for certain properties.
ETL
UL and ETL are both recognized as Nationally Recognized Testing Laboratories (NRTL), to provide independent safety inspection and certifications on products. ETL is currently a division of Intertek Testing Laboratories.
ETL standards
Unlike UL, ETL does not develop its own standards for evaluation. Instead, they test electronic products against applicable standards in North America such as:
ASME
ASTM
ANSI
CSA
NFPA
NOM
NSF
UL/ULC
ETL Certification
The ETL Certification program can certify your product before entering the US market. They can help with conformity assessment, lab testing, strategy development, and documentation.
ETL Listed Mark: The ETL Mark is proof of product compliance for North American safety standards. It is widely accepted across the US and Canada. Importers might consider ETL listed product to reduce risk and ensure compliance.
CPSC Regulations
CPSC regulates product safety including risks, injury or death associated with the use of products. Some electronic products are also covered under the scope of CPSC, therefore, importers shall be aware of the applicable regulations under CPSC.
CPSA
Some specific electronic products are covered under the Consumer Product Safety Act (CPSA). Here are some examples:
Electronic products with extension cords
Hand supported hair dryers
Seasonal and decorative lightning
Reputable testing companies such as Intertek, SGS, and QIMA can help you to determine whether your products are covered by CPSA or other regulations. We suggest importers should book a third-party lab testing before importing to the United States.
General Certificate of Conformity (GCC)
Certain electronic products are required to provide GCC when importing to the United States. Even when you confirm all applicable requirements, you will still need to self-issue the GCC. The GCC must also be supported with test reports according to the declaration.
Examples of covered electronic products:
Power mowers
Garage door openers
Refrigerator doors
GCC Content Summary
1. Product description
2. List of applicable standards
3. Company name
4. Contact details
5. Test reports
6. Production date
7. Third-party testing company information
Learn more
Click here to learn how to issue a GCC when importing electronic products.
Electronic Children's Products: CPSIA
The CPSIA is applicable to all children's products sold in the United States. As such, electronic toys, educational products, and other related products must comply with the CPSIA.
Here's a brief overview of the CPSIA requirements:
Lab testing is required
CPSIA tracking label
Children's Product Certificate (CPC)
Periodic testing plan required
Energy Policy and Conservation Act (EPCA)
The EPCA sets requirements for electronic products to increase energy production and provide energy efficiency. It sets mandatory energy efficiency standards for products such as refrigerators, microwave ovens, air conditioners, and others.
Testing companies such as Intertek, TUV and CMA Testing provides energy efficiency compliance services for many electronic products, and they can also help with the labeling and the energy efficiency classification. We recommend booking third-party services for energy efficiency compliance.
US State Regulations
There are many different types of electronic products and this guide is no exhaustive enough to cover every electronic product, in every state. However, here are some examples of US state regulations for electronic products.
Heavy Metals: RoHS
Many US states such as New York, Florida, and Illinois, set limits to the heavy metals content of electronic products. Generally, lead, mercury, nickel, and cadmium are restricted at a safety level.
Importers shall instruct their suppliers about RoHS regulations and obtain a valid test report. In addition, the supplier shall only use RoHS compliant materials when manufacturing electronic products. Otherwise, it might not be considered compliant.
Learn more
Click here to learn more about RoHS lab testing companies.
California Air Resources Board (CARB)
If you are planning to import and sell air cleaning related product in California, the product must be tested and certified before placing in the market.
Click here to learn more about the test procedure and other requirements for air cleaner.
California Energy Commission (CEC)
California has a specific regulation also for the energy efficiency of battery charging systems such as power banks, laptop, and desktop. These products must be tested for energy efficiency via a CEC approved laboratory.
Click here to learn more about energy efficiency requirements.
Illinois Lead Poisoning Prevention Act
In Illinois, it's illegal to import and sell products that contain a total lead content of more than 0.004% by total weight without a warning label. In electronic products, lead can be easily found especially in part the coating, batteries, and solder.
Click here to find more information about the act.
Amazon Electronic Products Requirements
Amazon often requires that electronic products, such as power banks, are compliant with one or more UL standards. This confuses some importers, as UL standards are 'voluntary'. That said, Amazon is for obvious reasons concerned with the safety of the products sold on its marketplace, and can require compliance with standards which are otherwise voluntary.
Use this checklist before you start selling electronic products on Amazon:
Confirm mandatory UL/other standards in the Amazon seller central
Submit products for third-party lab testing
Obtain lab test report and submit to Amazon upon request
Risks
Electronics manufactured outside the United States are not designed to comply with UL, FCC, CPSC and other US standards or regulations by default. Plenty of electronic products, including high-risk products such as power banks and phone chargers, are non-compliant and unsafe. It's therefore critical to either limit your product selection to items that are already lab-tested (e.g. UL test reports exist) or submit the product for third-party testing.
Importing and selling unsafe electronics can result in fires, personal injury or even death. Keep in mind that importers are liable and should, therefore, do their utmost to ensure that electronics sold in the United States are safe. Likewise, consumers should be cautious (or even avoid) when buying electronics from foreign B2C e-commerce websites.
Other Regulations
Country of Origin
The Federal Trade Commission (FTC) requires that all products that are imported or sold in the United States, must be labeled with the country of origin information. It also applies to electronic products, and the label must be permanent and visibly attached to the products and it's the packaging.
Examples
Made in China
Made in Thailand
Made in Mexico
Made in Vietnam
California Proposition 65
If you are planning to import and sell your electronic product (e.g household appliances) in California, you shall also ensure compliance with CA prop 65. While this regulation is not covering electronic safety aspects, it does restrict chemicals and heavy metals used in plastic casings (and other materials) used to manufacture electronic devices.
Product Packaging
All product packaging must be safe for consumers, and importers must comply with the packaging regulations when importing to the United States. For example:
Heavy metals restrictions
Labeling requirements
Recycling system