Electronic products manufactured or imported to the United States are subject to product regulations, safety standards, labeling, documentation, and testing requirements. Failing to ensure compliance with the applicable requirements can result in fines or a recall.
This guide serves as an introduction to US compliance requirements applicable to consumer electronics, such as IoT products, wearables, kitchen appliances, white goods, and more.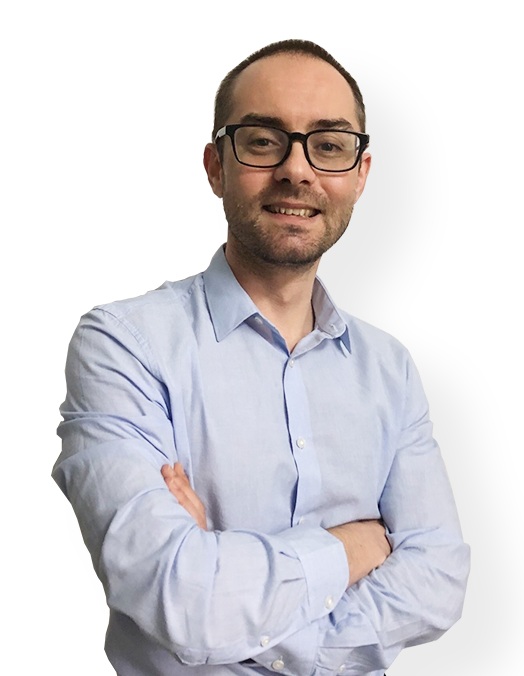 Do you need help with product compliance? (EU & US)
Request a free consultation call today with Ivan Malloci to learn how we can help you with:
Product Requirements Lists
Product Certification
Product & Packaging Labeling
Lab Testing
FCC – 47 CFR Part 15
47 CFR Part 15 regulates electrical and electronic devices that can emit radio frequency (RF) energy in the 9 kHz to 3000 GHz range. This section explains what these devices are, and the requirements regarding the Supplier Declaration of Conformity (SDoC), certification, and labeling.
Product scope
47 CFR Part 15 covers the following type of radiators:
a. Intentional radiators (e.g. wireless devices)
b. Unintentional radiators (e.g. wired peripherical such as a mouse)
c. Incidental radiators (e.g. mechanical light switches)
Standards
Here we list several standards that are relevant to radio frequency devices and that are incorporated into 47 CFR Part 15:
a. ANSI C63.10 – Compliance Testing Of Unlicensed Wireless Devices
b. ANSI C63.17-2013 – American National Standard for Methods of Measurement of the Electromagnetic and Operational Compatibility of Unlicensed Personal Communications Services (UPCS) Devices
c. ANSI C63.4 – Measurement of Radio-Noise Emissions from Low-voltage equipment in the range of 9kHz to 40 GHz
d. ANSI/SCTE 54 – Digital Video Service Multiplex and Transport System Standard for Cable Television
e. ANSI/SCTE 65 – Service Information Delivered Out-Of-Band For Digital Cable Television
f. SCTE 28 – Host-POD Interface Standard
g. SCTE 40 – Digital Cable Network Interface Standard
h. SCTE 41 – POD Copy Protection System
Unintentional radiators
Unintentional radiators are devices that are designed to either use electrical signals operating at RF within the product or transmit RF signals by conduction via connecting wires to equipment associated with it. These radiators, however, are not designed to emit wireless RF energy via induction or radiation.
Most electronic-electrical products nowadays operate between 9 to 3000 GHz and are regulated under Subpart B of 47 CFR Part 15.
Examples of unintentional radiators include:
Cash registers
Coffee machines
Printers
Supplier's Declaration of Conformity (SDoC)
The Supplier's Declaration of Conformity (SDoC) is an FCC equipment authorization procedure. It requires the parties responsible for compliance to ensure that their equipment complies with relevant technical standards, via lab testing.
Most devices containing unintentional radiators (or such devices) are generally required to be authorized under SDoC. The exception is represented by the devices listed below, for which the certification procedure is necessary:
Scanning receivers
Radar detectors
Access broadband over power line (access BPL)
Labeling requirements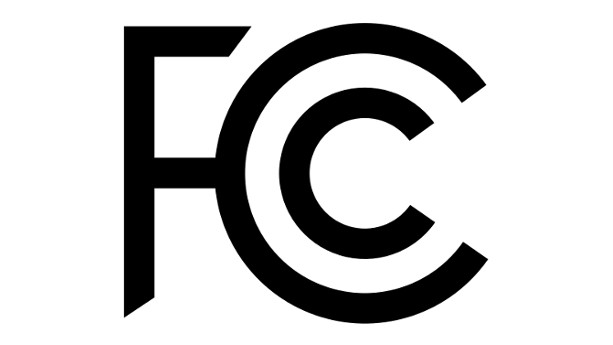 Products that are authorized under 47 CFR Part 15 and using an SDoC require labeling information such as the following:
a. The product's name and model number
b. The name, address, telephone number, or internet contact information, of a US-based responsible party
c. A statement that the product complies with 46 CFR Part 15
These statements differ depending on the device. Most SDoC-authorized devices should bear the following statement:
"This device complies with part 15 of the FCC Rules. Operation is subject to the following two conditions: (1) This device may not cause harmful interference, and (2) this device must accept any interference received, including interference that may cause undesired operation."
Some products, such as stand-alone cable input selector switches, requires different compliance statements. The compliance statement should be placed in an instruction manual if the device is too small to be labeled with the statement.
Placement of the FCC logo is optional.
Intentional radiators
Intentional radiators are devices that are designed to intentionally generate and emit RF energy via induction or radiation.
Here are some examples of these products:
Wireless microphones
RF universal remote control devices
Wi-Fi transmitters
Certification
Intentional radiators, or devices containing such (e.g. radio transmitters), typically require certification. Devices approved under the certification procedure have to undergo testing by an FCC-recognized accredited testing laboratory.
Further, the certificate should be issued by an FCC-recognized telecommunication certification body (TCB), upon approving the supporting documents such as, for example, lab testing reports.
Labeling requirements
Intentional radiators should bear a label that includes information such as:
a. The name, address, and contact details of the importer or manufacturer
b. The serial number or product model number
c. A compliance statement
d. An FCC ID
The FCC ID label has two components:
a. The grantee code – this represents the applicant company for certification
b. The product code – this represents the product and is assigned by the application
If the device is too small to permit a physical FCC ID, the ID should either be placed either on the product's packaging or a removable label attached to the device.
Some intentional radiators have built-in displays or operate in conjunction with those that do. These products have the option to display the FCC ID (or any warning statements, or any other piece of required information) on the electronic display.
Energy Conservation Program for Consumer Products – 10 CFR Part 430
10 CFR Part 430 establishes an energy conservation program for consumer products other than automobiles. Products listed in Part 430 have to undergo testing to meet relevant conservation standards.
Product scope
10 CFR Part 430 covers many products, which include:
Automatic clothes washer
Battery charger
Ceiling fan
Dehumidifier
Electric heater
Testing requirements
Every product, or product category, has its own set of testing requirements. As mentioned above, 10 CFR Part 430 lists multiple products, and as such, includes multiple testing requirements for their specific relevant products.
One such example is how Part 430 notes that testing requirements for dishwashers operating with a nominal inlet temperature of either 50°F or 120°F only apply to water-heating dishwashers.
As another example, Part 430 also outlines testing requirements for all battery chargers, listing standard test conditions, and the following:
a. Verifying accuracy and precision of measuring equipment
b. Setting up the test room
c. Verifying the input voltage and input frequency of the combination (known as the unit under test (UUT)) of the battery charger and the battery being tested.
Certification, Compliance and Enforcement for Consumer Products and Commercial and Industrial equipment – 10 CFR Part 429
10 CFR Part 429 details procedures for certification, determination, and enforcement of compliance for covered equipment and products.
As an example, this section explains the requirements for certification and annual filing.
Product scope
10 CFR Part 429 cover the requirements for products that fall under the scope of 10 CFR Part 430, and some of the products that fall under the scope of 10 CFR Part 431 – Energy Efficiency Program for Certain Commercial and Industrial Equipment. Here are some examples:
Automatic commercial ice makers
Compact fluorescent lamps
External power supplies
General service lamps
Illuminated exit signs
Certification requirements
According to 10 CFR Part 429, the certification report should include two things:
Information about each basic model
A compliance statement
Information about each basic model
The information about each basic model in the certification report should include the following:
a. Product or equipment type and class
b. Manufacturer's, and private labeler's name and address
c. Brand name
d. Model number
e. Test sample size (i.e., number of units tested for the basic model)
f. Certifying party's US Customs and Border Protection-assigned CBP importer identification numbers
g. Compliance statement, including the date and the name, title, address, telephone number, facsimile number, and signature of the company official signing the statement
Compliance statement
The statement should certify that:
a. The basic model(s) complies with the applicable energy conservation standard(s)
b. All required testing has been conducted in conformance with the applicable test requirements
c. All information reported in the certification report is true, accurate, and complete
d. The manufacturer is aware of the penalties associated with violations of the Act
Annual filing
The information provided in the section above should be electronically submitted to the US Department of Energy annually using the CCMS platform, on or before the following dates:
March 1 (eg. for residential faucets)
May 1 (eg. for residential pool heaters)
June 1 (eg. for traffic signal modules)
July 1 (eg. for room A/Cs)
August 1 (eg. for commercial refrigerators)
September 1 (eg. for external power supplies)
October 1 (eg. for residential clothes washers)
February 1 (for portable air conditioners)
Manufacturers are also required to report the following:
a. The certification of any new basic models
b. When any model is discontinued
c. The election of a third party for the submission of the certification report
Energy Labeling Rule – 16 CFR Part 305
16 CFR Part 305 establishes the requirements that importers and manufacturers are to adhere to regarding consumer appliance products labeling.
This section explains which products are covered by the rule, and the labeling requirements it sets forth.
Product scope
16 CFR Part 305 covers many electrical appliance, which include:
Clothes dryers
Dishwashers
Furnaces
Kitchen ranger
Metal halide lamp fixtures
Labeling requirements
Since there are many types of consumer appliance products, labeling requirements may differ depending on the product category. Generally speaking, however, importers and manufacturers are required to disclose information such as the following on the labels:
Operating cost
Water use rate
Energy consumption
Energy efficiency
Additionally, required information on the labeling includes the following:
Name of manufacturer or private labeler
Model number
Capacity (size)
UL Standards
Underwriter Laboratories (UL) standards are generally voluntary unless they have been incorporated into federal or state regulations. Further, Amazon requires that many electronic products, such as power banks, are compliant with one or more UL standards.
Here are some examples of UL standards:
UL 1876 – Standard for isolating signal and feedback
UL 60065 – Standard for safety requirements of electronic apparatus
UL 2097 – Standard for double insulation systems for use in electronic equipment
You can find more UL standards on standardscatalog.ul.com.
UL testing
In order to assess compliance with UL standards, products should be lab tested by UL or by a third-party lab approved by UL. Note that UL operate laboratories in the United States, China, Europe, and elsewhere.
UL certification
UL compliance can be achieved in more than one way. Here's an overview:
UL Listing: UL listed products are products that have been tested upon specific safety requirements by UL. Those products are marked with a UL Listed Mark.
UL Recognition: Instead of focusing on the finished product, the UL Recognition Mark indicates that the product components or parts have been evaluated by UL.
UL Classification: The UL Classified Mark indicates that the product has been evaluated against specific properties (e.g. flammability) and conditions.
CPSC Regulations
The CPSC aims at ensuring that consumer products are safe for the end-user. Some electronic products are also covered, and therefore, importers and manufacturers should be aware of the applicable CPSC regulations.
CPSA
Some electronic products are covered under the Consumer Product Safety Act (CPSA). Here are some examples:
Electronic products with extension cords
Hand-supported hair dryers
Seasonal and decorative lightning
Reputable testing companies such as Intertek, SGS, and QIMA can help you determine whether your products are covered by CPSA or other regulations. Thus, we suggest that importers and manufacturers approach a third-party lab testing company before importing to the United States.
General Certificate of Conformity (GCC)
Certain electronic products require a GCC when importing or manufacturing in the United States. The GCC must also be supported with test reports according to the declaration.
Examples of covered electronic products:
Lawnmowers
Hair dryers
Garage door openers
GCC Content Summary
The GCC should generally contain the following information:
Product description
List of applicable standards
Company name
Contact details
Test reports
Production date
Third-party testing company information
Learn more
Click here to learn how to issue a GCC when importing electronic products.
US State Regulations
There are many different types of electronic products and this guide is not exhaustive enough to cover every electronic product, in every state. However, here are some examples of US state regulations for electronic products.
Heavy Metals: RoHS
Many US states such as New York, Florida, and Illinois, set limits on the heavy metals content of electronic products. Generally, lead, mercury, nickel, and cadmium are restricted at a safety level.
Importers and manufacturers should instruct their suppliers about RoHS regulations and obtain a valid test report. In addition, the supplier should only use RoHS-compliant components when manufacturing electronic products.
California Air Resources Board (CARB)
If you are planning to import and sell air cleaning-related products in California, the product must be tested and certified before placing in the market.
Click here to learn more about the test procedure and other requirements for air cleaners.
Regulations for battery charger system (BCS) – California Energy Commission (CEC)
California has a specific regulation for the energy efficiency of battery charging systems such as power banks, laptops, and desktops. These products must be tested for energy efficiency via a CEC-approved laboratory.
Click here to learn more about energy efficiency requirements.
Illinois Lead Poisoning Prevention Act
In Illinois, it's illegal to import and sell products that contain a total lead content of more than 0.004% by total weight without a warning label. In electronic products, lead can be easily found especially in part the coating, batteries, and solder.
Click here to find more information about the act.
Amazon Electronic Products Requirements
Amazon often requires electronic products, such as power banks, to be compliant with one or more UL standards. This happens despite the fact that UL standards are often 'voluntary', unless they are incorporated under federal or state regulations.
That said, Amazon is concerned with the safety of the products sold on its marketplace and can require compliance with otherwise voluntary standards.
Use this checklist before you start selling electronic products on Amazon:
Confirm mandatory UL/other standards in the Amazon seller central
Submit products for third-party lab testing
Obtain lab test report and submit to Amazon upon request
Risks
Electronics manufactured outside the United States are not designed to comply with UL, FCC, CPSC, and other US standards or regulations by default. Plenty of electronic products, including high-risk products such as power banks and phone chargers, are non-compliant and unsafe.
It's therefore critical to either limit your product selection to items that are already lab-tested (e.g. UL test reports exist), or submit the product for third-party testing.
Importing and selling unsafe electronics can result in fires, personal injury, or even death. Keep in mind that importers and manufacturers can be held liable and should, therefore, do their utmost to ensure that electronics sold in the United States are safe. Likewise, consumers should be cautious (or even avoid) when buying electronics from foreign B2C e-commerce websites.
Other Regulations
Electronic Children's Products: CPSIA
The CPSIA applies to children's products sold in the United States. As such, electronic toys, educational products, and other related products must comply with the CPSIA.
Here's a brief overview of the CPSIA requirements:
Compliance with relevant standards
Lab testing
Country of Origin
The Federal Trade Commission (FTC) requires that products that are imported or sold in the United States, must be labeled with the country of origin information. This also applies to electronic products. The label must be permanent and visibly attached to the products and their packaging.
California Proposition 65
If you are planning to import and sell your electronic product (e.g household appliances) in California, you should ensure compliance with California Proposition 65. While this regulation is not covering electronic safety aspects, it does restrict chemicals and heavy metals used in plastic casings (and other materials) used to manufacture electronic devices.
Product Packaging
Product packaging must be safe for consumers, and importers and manufacturers must comply with the packaging regulations when importing to the United States. For example, the following would have to be observed:
Heavy metals restrictions
Labeling requirements
Recycling system
You can learn more about product packaging regulations in the US in this guide.