An unintentional radiator is defined by the FCC as a device that uses electrical radio frequency signals within the product or sends these signals to associated equipment via connecting wiring.
For instance, a wired mouse would fall under the previous description. This is in contrast to wireless devices, which are generally considered to be intentional radiators.
Both unintentional and intentional radiators are regulated under 47 CFR Part 15, even though the requirements are different.
This guide covers the requirements of 47 CFR Part 15 for unintentional radiators, including product scope, exemptions, authorization procedure, labeling, documentation, and testing.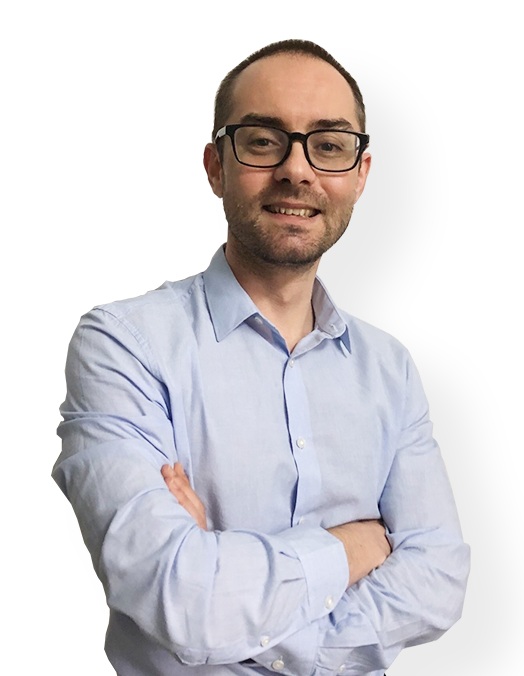 Do you need help with product compliance? (EU & US)
Request a free consultation call today with Ivan Malloci to learn how we can help you with:
Product Requirements Lists
Product Certification
Product & Packaging Labeling
Lab Testing
Definition
According to 47 CFR Part 15.3(z), an unintentional radiator is a device that emits radio frequency energy either by radiation or induction which is not intended. By design, such devices are intended to:
a. Employ digital logic.
b. Employ electrical signals operating at radio frequencies for use within the product.
c. Emit radio frequency signals by conduction to associated equipment via connecting wiring.
Which products are classified as unintentional radiators?
The following products are examples of unintentional radiators (which include thousands of devices based on digital technology):
Wired peripherals (e.g. mouses, keyboards)
Printers
RF universal remote control
Coffee pots
Garage door receivers
Electrical power tools
Exemptions
Importers and manufacturers of devices that are classified as unintentional radiators should ensure that they are authorized pursuant to the procedures for certification or the Supplier's Declaration of Conformity (SDoC). However, according to 47 CFR Part 15.101(a), there are specific devices that are exempted from such rules.
47 CFR Part 15.23 – Home-built devices
These are devices that are not marketed, are not constructed from a kit, and are built in quantities of five or fewer for personal use.
47 CFR Part 15.103 – Exempted devices
The devices listed below only have to comply with the general conditions of operation set in 47 CFR Part 15.5 and 47 CFR Part 15.29 and are exempt from the specific technical standards and other requirements contained in the rest of 47 CFR Part 15.
Although not mandatory, it is strongly recommended that the manufacturer of an exempted device endeavor to have the device meet relevant technical standards.
Here is a list of exempted devices under 47 CFR Part 15.103:
a. Devices used exclusively in any transportation.
b. Devices used exclusively as an electronic control or power system utilized by a public utility or in an industrial plant.
c. Devices used exclusively as industrial, commercial, or medical test equipment.
d. Devices used exclusively in an appliance ( e.g., microwave oven).
e. Specialized medical digital devices.
f. Digital devices that have a power consumption not exceeding 6 Nanowatts.
g. Joystick controllers or similar products that contain only non-digital circuitry.
h. Digital devices that only generate and use frequencies lower than 1.705 MHz and which do not operate from the AC power lines or contain provisions for operation while connected to the AC power lines.
Importers and manufacturers should note that equipment containing more than one device is not exempt from the technical standards unless all of the devices in the equipment meet the criteria for exemption.
If the equipment only contains one exempted device, the remainder of the equipment must comply with any applicable requirements.
Additionally, if a device performs more than one function and all of those functions do not meet the criteria for exemption, the device does not qualify for inclusion under the exemptions.
47 CFR 15.113 – Power line carrier systems
Power line carrier systems as defined under 47 CFR 15.3(t) are exempted from rules surrounding authorization and are only subject to the rules contained in 47 CFR 15.113.
SDoC Authorization Procedure
Unintentional radiators need to be authorized before marketing the product. There are two ways of doing so:
Note that most devices may undergo either procedure except for the following devices of which only the certification procedure is available:
Scanning Receiver
Radar Detector
Access Broadband over Power Line (Access BPL)
However, with regard to unintentional radiators, they are generally approved using the SDoC procedure, which is less strict than the certification procedure.
For example, the certification procedure requires products to be authorized by an FCC-recognized Telecommunication Certification Body (TCB) and be tested by an FCC-recognized accredited lab.
Conversely, products authorized via the SDoC procedure do not require the involvement of a TCB and can also be tested by a lab that is not accredited by the FCC>
Requirements
47 CFR Part 2 Subpart J contains provisions relating to the SDoC authorization procedure. This procedure requires the responsible party (e.g. manufacturer, assembler, or importer) to:
a. Ensure that each unit of equipment complies with the applicable FCC rules (e.g. via lab testing).
b. Maintain the required documentation demonstrating compliance with the applicable FCC rules.
c. Maintain a presence in the United States.
d. Prepare a compliance information statement at the time of marketing.
e. Label the product and packaging according to the requirements.
Technical requirements
Part 47 CFR Part 15 contains technical requirements that affect unintentional radiators. Such technical requirements related to:
1. General technical requirements.
2. Measurement standards (e.g. ANSI C63.4-2014).
3. Radiated emission limits.
To complete the SDoC procedure it is necessary for the device to meet the technical requirements.
SDoC Compliance Information Statement
The responsible party should also draft an SDoC Compliance Information Statement, which should be included in the user's manual, a separate sheet, or the screen of the device, when possible. The document should contain information such as the following:
Unique Identifier: (e.g., Trade Name, Model Number)
Responsible Party – U.S. Contact Information
Company Name
Street Address
City, State
Zip Code
Telephone number or internet contact information
FCC Compliance Statement
You can learn more about the SDoC Compliance Information Statement on these guidelines.
Other Documentation
The importer or manufacturer should maintain all documentation as part of the responsibility for the retention of records and ensure that the manufactured products are in compliance with the applicable FCC rules. Such documents include:
a. Technical documentation.
b. Test reports.
c. User manuals.
Device labeling
The SDoC authorization procedure requires that each device should be uniquely identified. The label could include information such as the following:
Product identification (trade name and type or model number/serial number)
FCC Logo (optional)
Compliance statement
The compliance statement is located under 47 CFR Part 15.19, and may (depending on the type of device) read as follows:
"This device complies with part 15 of the FCC Rules. Operation is subject to the following two conditions: (1) This device may not cause harmful interference, and (2) this device must accept any interference received, including interference that may cause undesired operation."
However, if due to the size of the device it would not be feasible to present the entire compliance statement and the device does not have a display that can show electronic labeling, then the compliance statement should be placed in the:
a. User manual; and
b. The device packaging or on a removable label attached to the device.
Lab testing requirements
Importers and manufacturers should ensure that the device meets the applicable technical requirements by having the device lab tested, and obtain a valid test report.
Although devices following the SDoC procedure are required to be tested, it is not necessary to use an FCC-recognized accredited testing laboratory (unlike the certification procedure).
47 CFR Part 15.31(a) specifies the measurement procedures that are to be used for compliance testing of Part 15 unintentional radiators. Here are some of the tests that might be required:
a. FCC/OET MP–2 – Measurement of UHF Noise Figures of TV Receivers.
b. ANSI C63.4-2014 – American National Standard for Methods of Measurement of Radio-Noise Emissions from Low-Voltage Electrical and Electronic Equipment in the Range of 9 kHz to 40 GHz.
c. ANSI C63.17-2013 – American National Standard Methods of Measurement of the Electromagnetic and Operational Compatibility of Unlicensed Personal Communications Services (UPCS) Devices.
Here are some testing labs that offer FCC Part 15 testing:
Intertek
TÜV SÜD
Eurofins