FCC Part 15 regulates most electronic products sold in the United States. In this guide, we list electronic products classified as either intentional or unintentional radiators by FCC Part 15. We also list products exempt from the regualtion.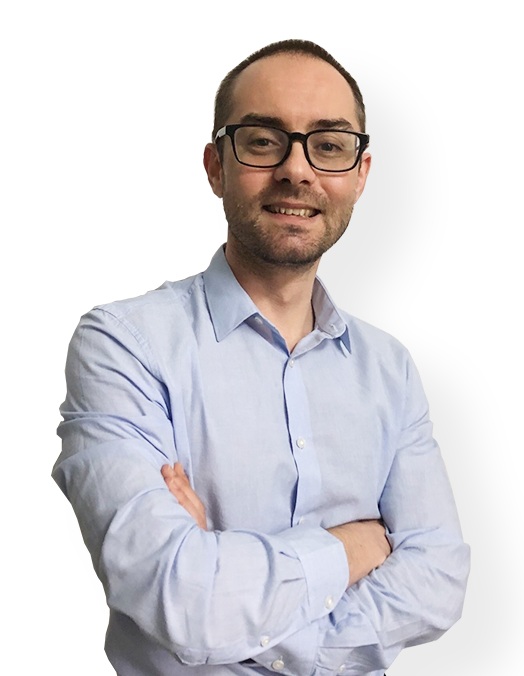 Do you need help with product compliance? (EU & US)
Request a free consultation call today with Ivan Malloci to learn how we can help you with:
Product Requirements Lists
Product Certification
Product & Packaging Labeling
Lab Testing
Wi-Fi Enabled Devices
All Wi-Fi enabled devices such as smartphones, computers, and tablets, carry an intentional radiator to generates and emits radio frequency energy by radiation or induction. Therefore, Wi-Fi enabled devices must comply with FCC Part 15 before imported and sold in the US market.
Further, FCC Part 15 sets limit on the amount of electromagnetic interference from the Wi-Fi enabled devices. As such, FCC Part 15 served as a common testing standard for electronic equipment including Wi-Fi enabled devices.
Examples
Cellular phones
Wireless lighting
Wireless microphones
Video game consoles
Tablets
Bluetooth Enabled Devices
Bluetooth enabled devices usually contain an intentional radiator to emit radiofrequency energy range of 9kHz to 3000 GHz, which are also covered under the FCC Part 15.
With that said, Bluetooth enabled devices such as Bluetooth speaker, Bluetooth earphones, and similar devices must comply with the FCC Part 15 for technical specifications, administrative requirements, and other applicable requirements that depend on the product.
Examples
Bluetooth earphones
Bluetooth keyboard/mouse
Bluetooth watches
Computer laptops
Tablets
RFID Products
Radio-frequency identification (RFID) is widely used to identify and track a tag or label for many products. In general, RFID products consist of radio transponders, radio receivers, and radio transmitters. Hence, they are regulated under the FCC Part 15.
Notice that ultra-high frequency (UHF) RFID tags and passive high-frequency RFID tags do not emit energy, and they are exempted from the FCC Part 15. Therefore, you shall determine if your RFID products emit energy and then comply with applicable requirements.
Examples
RFID card holder
RFID scanners
RFID chips for credit card
RFID microchips in livestock/pets
Wireless Chargers
Wireless chargers work on the principle of electromagnetic induction, to transfer energy from the charger to a receiver. Therefore, wireless chargers must comply with FCC regulations for RF exposure or other energy emitted when in use.
In addition, FCC publishes KDB 680106 for many different types of wireless chargers including QI wireless chargers. KDB 680106 provides specific requirements of radiated power, frequency of operation, configurations, and other relevant requirements.
Examples
Radio wireless chargers
Inductive chargers
Resonance chargers
USB Devices
Most USB enable devices are designed to use electrical signals to operate at a certain radio frequency within the product. As such, USB enabled devices such as printer and power banks, are regulated by the FCC as well.
USB devices create radiofrequency energy within themself, and they can interfere with other devices when placed nearby. Therefore, the chips contained within the USB devices must be compliant to FCC Part 15.
Examples
USB flash drives
Printers with USB port
Wireless routers with USB port
Power banks with USB port
USB fans
Digital Watches and Clocks
FCC Part 15 also regulates digital watches sold in the US market. Most digital watches contain an unintentional radiator and operate at over 9kHz, which can potentially cause significant interference on the telecommunication network and frequency spectrum.
The same applies to digital clocks, which contain an unintentional radiator and fall into the scope of the FCC Part 15. As such, your digital watches and clocks shall be tested to verify compliance before entering the US market.
Examples
Smartwatches
Digital watches
Digital clocks
LED Lighting
To reduce harmful interference to radiocommunications services, the FCC also regulates LED lighting which is powered by electrically semiconductor materials. The LED lighting that generates RF energy intentionally is considered as unintentional radiators.
Further, nowadays we can find Wi-Fi or Bluetooth enabled LED lighting easily in the market. As such, FCC Part 15 still applies to those products, and they are considered as an intentional radiator similar to most digital electronic products.
Examples
LED light bulbs
LED high bay
LED decking light
LED strip light
LED lighting with Wi-Fi feature
LED lighting with Bluetooth feature
Household Appliances
FCC Part 15 is only applicable for household appliances operating over 9 kHz and generates radiofrequency. For example, hairdryers, electric blankets, and paper shredders fall into the scope of the FCC Part 15.
In addition, household appliances that do not contain any intentional radiators or unintentional radiators would be exempted from the FCC Part 15. For example, refrigerators, stoves, washing machines, and humidifiers.
Examples
Heat guns
Paper shredders
Bed warmers
Hair straighteners
Hairdryers
Electric blankets
Products Exempted from FCC Part 15
FCC Part 15 covers electronic products that are classified as an intentional or unintentional radiator. It applies to most consumer electronics and electrical equipment with a CPU operating at 9kHz or higher frequency. That said, some electronic products are exempt. Here are some exemptions for your reference:
Refrigerators
Stoves
Washing machines
Water heaters
Rug cleaners
Dishwashers
Air conditioners
Fan heaters
Additional Resources
1. Federal Communications Commission