Are you considering to import and sell electric kitchen appliances in the United States? In this article, we provide information on kitchen appliance regulations, including labeling, certification, UL standards, food contact materials, and testing requirements.
Mentioned Products
Electric kitchen appliances
Coffee machines
Kitchen ovens
Steamers
Cookers
Toasters
Kettles
21 CFR (FDA)
Title 21 of the Code of Federal Regulations (also known as 21 CFR) provides general provisions applicable to indirect food additives, which are common in kitchen appliances and other food contact materials (FCM) in general.
FDA, which is responsible for enforcing 21 CFR) also set limits (i.e., 0.5%) to additives used in kitchen appliances such as metals and plastic.
The materials used in kitchen appliances must be generally recognized as safe for food, which is commonly referred to by manufacturers as 'food grade' or 'FDA compliant' materials. For example, plastic containers in contact with the food or beverage shall not contain an excessive amount of restricted heavy metals and chemicals, which could pose health issues to consumers in long term use.
Restricted substances
Your kitchen appliance must follow the guidelines provided by 21 CFR; otherwise, it is illegal to import and sell them in the United States. For instance, the concentration of lead in your kitchen appliance should not be more than ten parts per million. This is also the case for other chemicals and heavy metals.
Risks
You should not take for granted that your supplier always uses materials that pass as food grade in the United States. Some manufacturers don't have test reports or other data on materials they procure from subcontractors. In other words, they don't know if their materials are compliant or not.
It's therefore essential to verify a supplier's compliance track record, which can be done by reviewing their existing test reports. While pre-existing test reports is not a guarantee, it can help eliminate suppliers that have absolutely no experience manufacturing kitchen appliances for the US market.
FCM lab testing
It is impossible to verify 21 CFR compliance without lab equipment. Therefore, third-party lab testing is the only way to ensure that your kitchen appliances are 21 CFR compliant. Many well-known testing companies, such as Bureau Veritas, SGS, and Intertek, provide 21 CFR testing.
Further, notice that manufacturers generally don't have the expertise or equipment to carry out testing themselves. As such, third-party lab testing is the only way to verify if the materials are compliant.
Testing costs
Food contact materials testing costs around $200 to $300 per product and material. The cost will increase due to the different materials and colors as well. Keep in mind that this only covers the food contact materials, not electrical safety tests.
FCC Part 15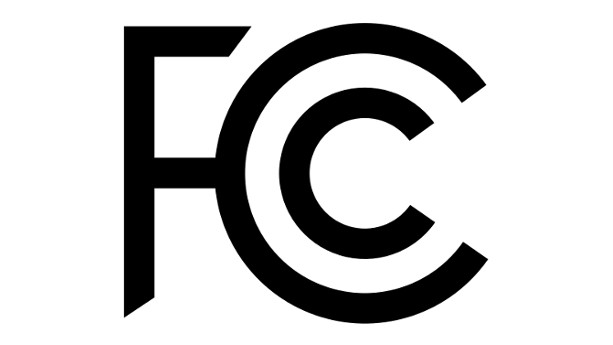 Electronic devices with a CPU operating at 9 kHz or higher frequency must comply with FCC Part 15. As such, FCC Part 15 covers nearly every electronics device sold in the United States, including kitchen appliances.
Kitchen appliances such as toasters and refrigerators fall into the scope of FCC Part 15. Importers must review the requirements of FCC Part 15 before importing kitchen appliances and other consumer electronics to the United States.
Note: FCC Part 15 does not cover the electrical safety of kitchen appliances and AC adapters.
Intentional Radiators
FCC regulates intentional radiators in electronic products. WiFi, LTE, and Bluetooth enabled electronic devices are an example of intentional radiators. As such, you need to identify whether your kitchen appliance product falls under this category.
Unintentional Radiators
FCC also regulates so-called unintentional radiators. Many electronic devices that contain a chip, a mouse, for instance, create radiofrequency energy, which might affect other nearby devices. An unintentional radiator is defined as any electrical device "operating at over 9000 pulses per second (9 kHz) and using digital techniques.
FCC Testing
Importers can get their kitchen appliances tested by FCC accredited testing companies, such as CMA, SGS, or Intertek. Third-party lab testing is the only way to verify that your products are compliant with FCC part 15 requirements.
Keep in mind that you cannot rely on existing FCC test reports, as those are only valid for a certain type of product. It's very unlikely that a kitchen appliances manufacturer can provide pre-existing test reports for all SKUs. Further, pre-existing test reports cannot be applied to custom-designed products that have not passed testing.
This should be fairly obvious, but some importers are under the impression that an entire factory can be 'FCC certified' which is not the case.
Note: Only FCC-recognized accredited testing companies can provide a valid test report and other compliance documents for your products. As such, product testing from other non-FCC accredited companies is risky and unreliable.
FCC Supplier Declaration of Conformity (SDoC)
Importers or manufacturers may also need to self-issued an SDoC before placing the product on the US market. The SDoC provides product information for customers or other authorities about product compliance. An overview of SDoC follows below:
FCC SDoC Content Overview
Issuing company
Address
Phone/Fax
Product name
Model number
Applicable standard (e.g., FCC Part 15, Subpart B, Intentional Radiators)
Representative name and signature
Date
Note: You must include test reports from the FCC-accredited testing company in the SDoC.
FCC Mark
The FCC mark (as seen above) is now optional in the United States. However, it is still a good practice to showcase it as importers or manufacturers can increase their competitive edge by showing a compliant mark.
United States Electrical Product Safety Standards
Electrical product safety standards are voluntary for importers and manufacturers. However, you are liable for any injury or property damage caused by your products. Therefore, it's essential to ensure product safety before importing kitchen appliances to the United States.
Underwriter Laboratories (UL) and Intertek (ETL) provide a large number of electrical safety standards, which also cover kitchen appliances. You can then find applicable standards of kitchen appliances to ensure product safety.
UL Standards
Here are some UL standards that apply to kitchen appliance:
UL 749 – Household dishwashers
UL 1082 – Standard for electric coffee makers and brewing-type appliances
UL 7001- Sustainability standard for household refrigeration appliances
You can find more relevant UL standards for kitchen appliances here.
UL Certification
UL Listing: UL-listed manufacturers are certified for the manufacturing process. As such, sourcing from UL-listed companies is the best option for importers.
UL Recognition: Suppliers can put a UL mark on the products if UL has approved them. The UL mark applies to many products, including kitchen appliances.
UL Classification: It's used to declare that the product is compliant with UL standards.
Risks
UL standards are voluntary. That said, UL compliance is 'de facto' required when selling electronics in the United States for various reasons. First of all, importers and manufacturers are liable for their products. Selling unsafe products (both in terms of electrical safety and genera product safety) is therefore extremely risky.
Second, retailers and other major resellers in the United States generally don't even consider buying products that are not UL compliant and tested.
In other words, there are few scenarios in which it makes sense to sell the kitchen appliances that are not verified as UL complaint, or at least compliant with other voluntary electrical safety standards.
Amazon
When you are importing kitchen appliances, you may need to provide UL test reports and other compliance documents to Amazon.
California Proposition 65
California Proposition 65 came into effect in 1986 prohibits more than 800 substances that might cause cancer, birth defects, and other reproductive harm in all consumer products sold in California. As such, California Proposition 65 also applies to kitchen appliances, such as water boilers, dishwashers, and steamers.
Examples of restricted substances
Lead
Cadmium
Leather dust
Acetamide
Warning Labeling
California Proposition 65 requires warning labels about exposures to such restricted substances in your products. The warning label must be attached to the product or its packaging.
If you don't want to attach the warning label, you must verify the product compliance through third-party testing.
Note: Third-party testing is not mandatory for importers or manufacturers by law.
California Proposition 65 Lab testing
Most kitchen appliances manufacturers in Asia are unable to provide California Proposition 65 test reports. Therefore, we recommend that you should book a lab testing to verify before importing to the United States.
Testing costs
In general, California Proposition 65 testing cost starts at $200. It can increase up to thousands of dollars depending on materials, colors, and other factors.
Testing companies
Find more California Proposition 65 testing companies in here.
Country of Origin
Country of Origin marking is mandatory for kitchen appliances sold in the United States. You must affix a permanently Country of Origin label to the products and its packaging.
Examples
Made in China
Made in Italy
Made in Cambodia
Made in Spain
Label file
Don't expect your supplier to create the label for you. Instead, you shall create the Country of Origin label file in .ai or .eps formats then submit to your suppliers before mass production.
Product Packaging
Kitchen appliances must also comply with packaging requirements when importing to the United States. We summarize these requirements as follows:
Heavy Metals Restrictions
You shall make sure that there are not excessive amounts of heavy metals such as lead, cadmium, and mercury in your packaging materials. We recommend that you book a third-party lab testing to verify compliance.
Many leading testing companies, including SGS, QIMA, and Intertek, provide packaging materials testing for kitchen appliances.
Labeling Requirements
Labeling requirements also apply to product packaging. For example, you shall also include Country of Origin and other compliance marks on the product's packaging.
Amazon Compliance Requirements
Amazon has a strict policy on product compliance. Your kitchen appliances must comply with all relevant requirements to get approval. These requirements include labeling, safety standards, certification, and other applicable documentation.
Amazon even has a history of forcing sellers to comply with voluntary standards. Sellers can learn more about kitchen appliance requirements in the Amazon Seller Central.
How does Amazon check product compliance?
Amazon may request any relevant compliance documents that are not limited to lab test reports and product certificates. They can review your products at any time for compliance reasons.
As mentioned, Amazon has been increasingly strict when it comes to UL requirements in recent years.
What can happen if we sell non-compliant kitchen appliances on Amazon?
Especially in recent years, Amazon has shown that it doesn't tolerate selling non-compliant products and can remove your product listing, and suspend your account if necessary.
Besides, Amazon encourages sellers or buyers to report any violations of Amazon's policies, including product compliance.