Accepting lab test reports from suppliers at face value can be extremely costly. We have dealt with many cases in which importers have assumed the validity of lab test reports that later on turned out to be completely useless.
When using existing test reports, you need to be absolutely certain that it's not only an authentic document – but also valid for your supplier and product. Often that is not the case.
In this guide, I'll explain how to "read" and verify lab test reports.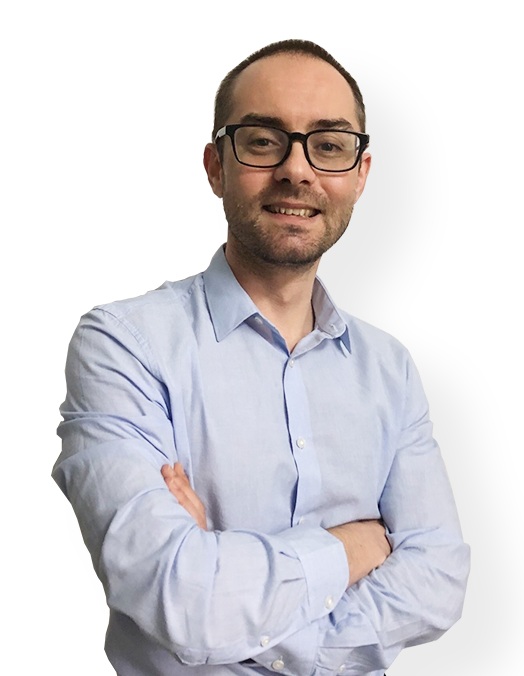 We Help Brands & Importers With Product Compliance (US & EU)
Book a free consultation call today with Ivan Malloci to learn how we can help you with:
Product Requirements Lists
Product Certification
Product & Packaging Labeling
Lab Testing
Why is test report verification necessary?
A lab test report can help you determine if a product, material, or component is compliant. Here are the main scenarios in which it's necessary to verify existing lab test reports.
Private Label Products
Let's say you intend to procure a factory-designed or private label product from an overseas supplier. In this scenario, you can potentially save significant sums of money if the supplier can provide valid and verifiable lab test reports.
Components
Using pre-existing lab test reports for certain components can help you reduce testing costs and the risk of using unsafe and non-compliant products. This is often practiced when procuring electronic components, such as electrical motors, Bluetooth modules, batteries, and standardized parts.
Some larger brands can, such as Miyota or Sony, make lab test reports available on their websites.
Materials
Heavy metals, phthalates, and other substances are restricted in the EU, US, UK, and other markets. Material test reports can inform you whether a supplier has access to compliant materials. In theory, you can sometimes skip testing if the supplier can provide test reports for your materials.
What can I do with a verified lab test report?
A verified lab test report doesn't always mean that the product is fully compliant. Here are two potential outcomes:
Verify Product/Component Compliance
This only applies in rare cases when the test report is actually applicable to your product. This may require that the following lines up:
a. The test report is valid for the same product model/SKU*
b. The test report covers all applicable/mandatory standards
c. Batch testing is not mandatory**
d. The test report is held by the supplier you buy the products from (not a different company)
*Without product modifications. Further, test reports applicable to 'similar' products cannot be used.
**Batch-specific lab testing is sometimes mandatory. Hence, it is not possible to use any pre-existing lab test reports.
Assess Supplier Compliance Track Record
It's far more common that we verify lab test reports for the sake of assessing the supplier's compliance track record. In plain language, we're trying to figure out if the supplier has any experience manufacturing products in compliance with the standards and regulations that apply in the target market.
For example, a garment supplier that can provide REACH test reports is more likely to be able to procure REACH compliant fabrics and parts.
Likewise, an electronics factory able to provide variable LVD and EMC Directive test reports is more likely to be able to comply with their respective requirements. This is crucial information when selecting suppliers – but it does not necessarily mean that you can use these test reports to demonstrate compliance for an actual product.
Lab Test Report Review
A lab test report can be valid and verified, and still useless for demonstrating product compliance. For example, a test report held by a different supplier can indeed be valid, but irrelevant nonetheless. The same can be said about test reports valid for different products and materials.
Test Report Sample
You can often determine whether a test report is useful by carefully reviewing the following information:
| | | |
| --- | --- | --- |
| | Matching | Not Matching |
| Product model | The product model and SKU must match for the test report to be valid | You cannot use test reports valid for different product models/SKUs |
| Held by | The company name should match the supplier company name | A test report held by a different company could be a valid test report from a subcontractor or something they found online |
| Date | A recent test report indicates that the test was done according to current standards and regulations | An old test report can mean that the test was carried out based on outdated standards and regulations |
| Standards | The test report should cover all applicable/mandatory standards | You cannot use an incomplete test report |
| Issued by | It's ideal if the test report is issued by a well-known company | Never heard of the testing company? Look them up. |
Test Report Verification Methods
There are two common ways to verify lab test reports:
Online Verification
Many of the larger companies offer online lab test report verification. Normally you only need to enter the test report number in order to obtain a copy. There are two things to consider here:
a. Compare the digital copy to the test report obtained by the supplier. Some suppliers alter the results or information in test reports that are valid – but for different products or standards.
b. The test report is likely fake if the system cannot identify the test report number
Manual Verification
Some testing companies don't have a self-service verification system on their websites. In this case, you'll need to contact them by email.
Product Certificate Verification
Product certificates in this context refer to self-issued compliance declarations and other documents. Here are some examples:
These documents are often self-issued. As such, there is no third party that can verify if the certificate is valid and authentic. The best you can do is usually to compare the following information to the complementary test report:
Product model/SKU
Company name
Standards
Batch information
Test report information
List of Test Report Verification Websites