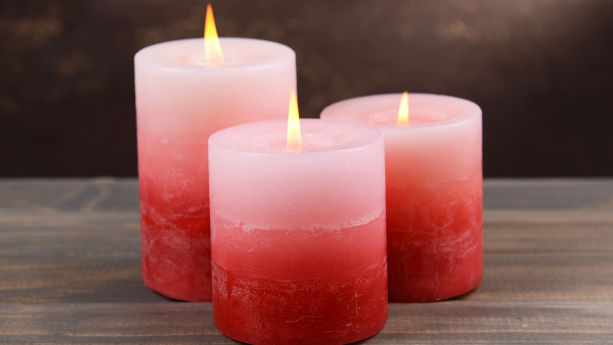 Candles sold in the United States are subject to various regulations, safety standards, labeling, and other compliance requirements. In this guide we take a closer look into 16 CFR Part 1500.17, ASTM standards, California Proposition 65, country of origin marking, and other compliance requirements that US candle manufacturers and importers must keep track of.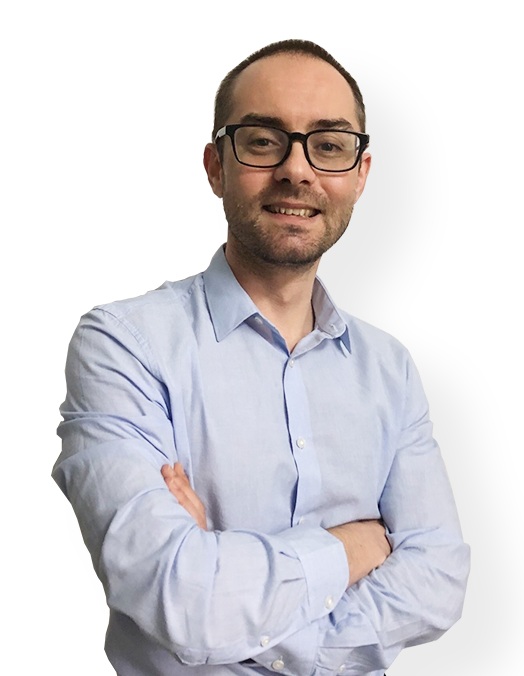 We Help Brands & Importers With Product Compliance (US & EU)
Book a free consultation call today with Ivan Malloci to learn how we can help you with:
Product Requirements Lists
Product Certification
Product & Packaging Labeling
Lab Testing
16 CFR Part 1500.17 – Banned Hazardous Substances
The Federal Hazardous Substances Act (FHSA) lists candles made with metal-cored wicks, and metal-cored candlewicks, as two of the products might be banned due to them having a component that is considered too dangerous for a cautionary label to be sufficient.
As such, to protect the general public, the FHSA bans both products from the US market unless they do not exceed the maximum allowable lead limit.
Substance restrictions
The FHSA allows the sale of metal-cored candlewicks and candles made with metal-cored wicks, only if the lead content in the metal core of the wick of both products conforms to substance restrictions by not exceeding 0.06% of the total weight of the metal core.
Labeling requirements
The FHSA requires both products mentioned above to be shipped in an outer container or a wrapper, which should carry a label that bears the following statement:
"Conforms to 16 CFR 1500.17(a)(13)."
General Certificate of Conformity (GCC)
Importers and manufacturers of candles that fall under the scope of 16 CFR Part 1500.17 must issue a General Certificate of Conformity (GCC) demonstrating the compliance of their products to applicable requirements (e.g. lead content).
Content Summary
1. Product name and description
2. Applicable CPSC regulations and ASTM standards (ie. 16 CFR Part 1500.17)
3. Company name
4. Contact details
5. Name of the company holding the test report
6. Date and place of production
7. Third-party testing company, and contact information
ASTM Standards
The American Society for Testing and Materials (ATSM) has published several standards for importers and manufacturers to refer to when importing and producing candles for sale in the US.
ASTM F1972 – Standard Guide for Terminology Relating to Candles and Associated Accessory Items
ASTM F1972 establishes standard terms and definitions that consumers, importers, manufacturers, and scientists can use to describe candles and accessory products associated with candles.
ASTM F2058 – Standard Specification for Candle Fire Safety Labeling
ASTM F2058 covers requirements that importers and manufacturers should follow, regarding the placement of fire safety information on candle units for sale. The provision of information regarding fire safety warnings is to ensure that consumers can prevent fires.
The standard has several requirements regarding fire safety labeling:
a. The warning should be placed in an easily visible location on the candle unit
b. Importers and manufacturers should not cover, obstruct, or remove the fire safety warning
c. If the fire safety warning is text-only, the warning should feature the safety alert symbol that is followed immediately by the signal word "WARNING", in boldface and uppercase letters
d. If the fire safety warning has text and a pictogram, the pictograms should immediately follow the safety alert symbol
ASTM F2417 – Standard Specification for Fire Safety for Candles
ASTM F2417 covers candles and candle ensembles. This standard is meant to recommend minimum safety requirements that improve one's safety and reduces deaths, fires, and injuries, by providing a fair degree of safety for the normal use of candles.
The usage of this standard pertains to the description and measurement of the following regarding heat and flame under controlled conditions:
Assemblies
Materials
Products
Thus, importers and manufacturers can use this standard to quantitatively measure the fire hazard by referring to a specific set of fire conditions that utilize specific assemblies, materials, or products.
The standard warns of the inherent hazards of fire testing and advises personnel to employ safeguards for themselves and their property when carrying out the tests. It does not cover all safety concerns. As such, companies using this standard are responsible for the following:
a. Determining the relevance of regulatory requirements
b. Establishing suitable environmental, health, and safety practices
Finally, the intention of this standard is not to replace important safety practices such as the following:
Adult supervision
Close monitoring
Fire detection
Alarm or suppression systems
Candle use away from flammable materials
ASTM F2601 – Standard Specification for Fire Safety for Candle Accessories
ASTM F2601 covers candle accessories and has requirements similar to those in ASTM F2417, helping to ensure that consumers can safely use candle accessories with candles.
The standard details the safety requirements and test methods for the following:
Candle accessories
Candle burners
Potpourri
Flammability of candle rings
Lab Testing
To ensure that their candles are safe to use, importers and manufacturers often need to test their products according to relevant standards and test methods. Lab testing might include specifications such as:
Flame height
Stability
Sooting behavior
Here are some examples of companies that offer to test candles against ASTM standards:
Intertek
SGS
Eurofins
TÜV SÜD
Bureau Veritas
Country of Origin Marking
Most products imported and marketed in the United States, including candles, are required to contain a permanent country of origin marking on either the product itself or on the surface of both the product and packaging. Importers must ensure the label is firmly affixed to the product or its packaging without being easily come off or smeared.
Examples
Made in China
Made in the Philippines
Made in the United States
Made in India
Label file
We recommend importers create a file in .ai or .eps formats to keep track of the documents and information of the country of origin and send it to your manufacturer before starting mass production.
California Proposition 65
California Proposition 65 is a state regulation that restricts the use of toxic chemical substances in consumer products. It covers more than 900 kinds of chemicals and heavy metals found in consumer commodities sold in California, which are proven to be harmful to human health.
Restricted substances
Most candles are made of paraffin wax, which is a kind of petroleum product. Paraffin wax contains benzene, which is a chemical substance that is restricted by California Proposition 65 for its risks of causing damage to an infant's brain development and the male's reproductive system. In addition, exposure to excess benzene can cause leukemia.
Other toxic chemical substances restricted by California Proposition 65 that might be found in candles include:
These chemical substances can be found in the wicks, body, or fumette of the candles.
Warning labeling
California Proposition 65 third-party testing is generally not mandatory. If the importer cannot prove compliance, then it should label its candles with safety warnings or statements informing the potential hazards or toxic substances that might be contained in the products.
Lab testing
Importers and manufacturers can contact a reputable third-party lab testing company that provides California Proposition 65 lab testing services, in order to assess if their products contain restricted substances.
You can find a list of companies offering California Proposition 65 lab testing services in this article.
Fair Packaging and Labeling Act (FPLA)
The Federal Trade Commission (FTC) implements the Fair Packaging and Labeling Act (FPLA), which establishes requirements regarding the labeling of household products, to facilitate value comparisons between similar products.
Product scope
The FPLA covers household products, including candles, that can be used:
a. For consumption
b. For personal care
c. Within the household for performing services
Labeling requirements
The FPLA requires consumer products to bear labels that provide information such as the following:
a. The product's identity (e.g. scented candle)
b. The importer's, manufacturer's, or packer's name and business address
c. The net quantity contained in the packaging (e.g. numerical count, length, and diameter)
Exceptions (net quantity)
16 CFR Part 501.7 lists some types of candles that are exempt from the above-mentioned net quantity labeling requirements:
Hand-dipped tapered candles
Molded tapered candles
Hand-dipped, irregularly-shaped decorative candles
Molded, irregularly-shaped decorative candles
For these types of candles, the net quantity can simply be expressed in terms of count, height, or length.
Other requirements
If the candle container is rectangular, the FPLA requires the label to cover one side of the container. If the candle container is round, the FPLA mandates that the label cover 40% of the surface.
Model Toxics in Packaging Legislation
The Model Toxics in Packaging Legislation, developed in 1989, is not a federal law but has so far been adopted by 19 states in the US. The legislation was developed to ban the intentional use of the following four heavy metals, if they exceed a maximum total concentration limit of 100 ppm, in packaging:
Lead
Mercury
Cadmium
Hexavalent chromium
The legislation requires the importer or manufacturer to draft a Certificate of Compliance, which should:
a. Contain a statement declaring the package's compliance with the requirements of this legislation
b. Be signed by an authorized official of the importing or manufacturing company
c. Be retained by the importer or manufacturer for the duration of time the packaging or its component used
d. Be provided to the state's administrative agency, and the public, upon request