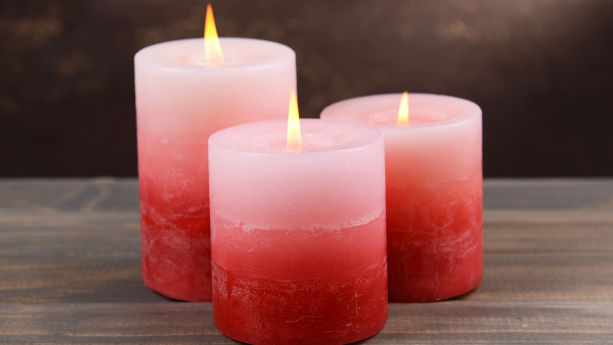 Planning to import or manufacture candles in the United States? In this guide, we cover CPSC regulations, ASTM standards, documentation, labeling requirements, and lab testing rules for candles.
Mentioned Products
Wax candles
Scented candles
Gel candles
Nightlight candles
Tea lights
Candle rings
CPSC Regulations
The Consumer Product Safety Commission (CPSC) regulates product safety in a broad range of industries in the United States. For candle products, CPSC rules mainly concern the lead content and lead compound concentration. The following parts are the two main CPSC regulations that restrict the use of lead in candles:
CPSA: Lead Content in Candle Surface Coating
CFR Title 16 Part 1303 restricts the maximum amount of lead content to be used in consumer products, including candles, to 0.009% of the weight of the total nonvolatile content of the paint or the weight of the dried paint film.
FHSA: Candles with Metal-cored Wicks
CFR Title 16 Part 1500.17 bans the manufacture or import of candles with metal-cored wicks that contain more than 0.06% lead content by weight of the core metal.
General Certificate of Conformity (GCC)
Manufacturers and importers of some types of candles (e.g.  Metal Candle wicks) may need to issue a copy of the General Certificate of Conformity (GCC) demonstrating the compliance of their products to applicable regulations.
Content Summary
1. Product name and description
2. Applicable CPSC regulations and ASTM standards (ie. CFR Title 16 Part 1303 and Part 1500.17
3. Your company name
4. Your contact details
5. Name of the company holding the test report
6. Date and place of production and testing
7. Third-party testing company, and contact information
ASTM Fire Safety Standards
The CPSC cooperates with the ASTM Subcommittee F15.45 on Candle Products to develop standards and requirements concerning the issue of fire safety and other specifications for candles, candles' accessories, and candle ensembles.
ASTM F2417 – Standard Specification for Fire Safety for Candles
ASTM F2417 prescribes minimum fire safety requirements for candles and candle accessories products from the perspective of:
Maximum allowable flame height
Secondary ignition
End of useful life
Stability
This standard requires the maximum flame height to be shorter than 3 inches for general indoor candles, and 3.75 inches for certain kinds of religious candles. Such requirements are not applicable to outdoor candles. It also requires that no secondary ignition and container failures should occur during testing. In addition, tested candles must remain stable when tilted 10° off level.
ASTM F2601 – Standard Specification for Fire Safety for Candle Accessories
ASTM F2601 provides safety specification and flammability requirements for candle accessories, such as:
Candle shades
Candle rings
Toppers
Candle burners
Potpourri burners
Candleholders or containers might also be tested according to the methods explained in this standard.
Lab Testing
There are several reputable lab testing companies that offer fire safety and substance testing tests for indoor and outdoor candles, scented candles, and related products. Testing items include performance tests, materials tests, labeling assessments, and toxicology assessments.
Here are a few examples:
Intertek
SGS
TÜV Rheinland
UL
Labeling Requirements
The ASTM and the CPSC have cooperated together and developed voluntary candles labeling standards for manufacturers and importers to refer to.
ASTM F2058 – Standard Specification for Candle Fire Safety Labeling
ASTM F2058 is a standard establishing fire safety information and specification requirements for labels placed on candles. The warnings aim at ensuring that the information concerning the safe use of candles is presented to consumers to help prevent fires.
Placement of the Fire Safety Warning
The standard requires that a fire safety warning must be firmly affixed to the top or sides of the candle itself or its packaging.
Layout and Fonts
Manufacturers or importers may either make use of text-only or text with and pictogram options for the fire safety warning design. In the case of a text-only option, the fire safety warning should consist of the safety alert symbol with the word "WARNING" displayed in all bold capital letters, followed by fire safety warning statements.
When using text with pictogram style, the fire safety warning shall consist of the safety alert symbol followed by the pictogram, with the above-mentioned text in the proximity of the pictograms.
Country of Origin
Most products imported and marketed in the United States, including candles, are required to contain a permanent country of origin label on either the product itself or on the surface of both the product and packaging. Importers must ensure the label is firmly affixed to the product or its packaging without being easily come off or smeared.
Examples
Made in China
Made in the Philippines
Made in the United States
Made in India
Label file
We recommend importers to set up a file in .ai or .eps formats to keep track of the documents and information of the country of origin and send it to your manufacturer before starting mass production.
Fair Packaging and Labeling Act
The Fair Packaging and Labeling Act (FPLA) requires that all consumer products to be properly labeled to disclose important information about the products. This act is enforced for the purpose of preventing unfair or deceptive packaging and labeling consumer products and helping customers knowing and choosing these commodities more wisely.
According to the principle and requirement of the Act, manufacturers or importers of candles should disclose the following information on the product labeling:
 Identification of the commodity (i.e. paraffin wax or beeswax)
 Company name and address of the manufacturer, importer, or distributor
 Net quantity contents (i.e. wax weight of the candle shown in both metric and inch/pound units)
 Other Regulations
Other Regulations
California Proposition 65
California Proposition 65 is a state regulation that restricts the use of toxic chemical substances in consumer products. It covers more than 900 kinds of chemicals and heavy metals found in consumer commodities sold in California, which are proven to be harmful to human health.
Most of the candles are made of paraffin wax, which is a kind of petroleum product. Paraffin wax contains benzene, which is a chemical substance that is restricted by California Proposition 65 for its damage to young infant's brain development and the male's reproductive system. In addition, exposure to excess benzene can cause leukemia.
Other toxic chemical substances contain in candles that are restricted by the California Proposition 65 include:
These chemical substances can be found in the wicks, body, or fumette of the candles.
California Proposition 65 Lab testing
In order to ensure the compliance of the candles before importing to the US, importers can contact a reputable third party lab testing company that provides California Proposition 65 lab testing services. Since most of the manufacturers and suppliers in Asia do not have the lab tested equipment in their factories, importers need to do this procedure on their own.
You can find a list of companies offering California Proposition 65 lab testing services in this article.
Warning Labeling
California Proposition 65 third-party testing is generally not mandatory. If the importer cannot prove compliance, then it should label its candles with safety warnings or statements informing the potential hazards or toxic substances that might be contained in the products.
Product Packaging
It is also the importers' responsibility that the product packaging is compliant with applicable regulations and standards. Below, we summarize some of the most important product packaging requirements in the US:
Heavy Metals Restrictions
Packaging shall conform with the heavy metal restrictions prescribed by the federal government or different states. The most notable and common heavy metals found in the consumer products and product packaging include lead, cadmium, and mercury.
These companies provide product packaging chemical testing services:
Labeling Requirements
Additional labels such as the country of origin label may also need to be printed on the product packaging.
Bag Suffocation Warning
Amazon.com requires products sold in a plastic bag to include a bag suffocation warning label. This requirement is also enforced by several states such as California and New York, no matter if the product is sold via Amazon.com or elsewhere.