Product packaging materials in the EU must comply with a range of product regulations. This includes chemical and heavy metals restrictions, recycling requirements, labelling, and lab testing.
In this guide, we take a look at Directive 94/62/EC on Packaging and Packaging Waste, Extended Producer Responsibility (EPR), REACH, Food Packaging Regulations, and more.
Packaging labelling
Packaging labelling requirements mainly depend on the product, rather than the packaging material. Various packaging labels, including CE marking and WEEE marking, are covered in this guide.
Food packaging
Additional regulations apply to food and beverage packaging.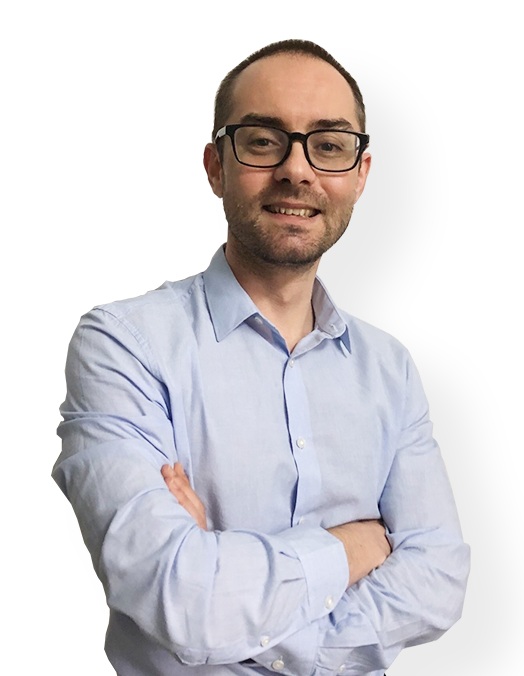 We Help Brands & Importers With Product Compliance (US & EU)
Book a free consultation call today with Ivan Malloci to learn how we can help you with:
Product Requirements Lists
Product Certification
Product & Packaging Labeling
Lab Testing
Directive 94/62/EC on Packaging and Packaging Waste
Directive 94/62/EC, also known as the Packaging and Packaging Waste Directive, aims to harmonise the management of packaging and packaging waste across the EU to minimize the environmental impact of packaging waste.
The Directive also aims to ensure that the EU's internal market functions well and to avoid any obstacles that may prevent competition within the market.
Product scope
The directive covers all packaging without regard to the material used and all packaging waste – either used or released – at levels such as:
Commercial
Office
Shop
Household
Industrial
Heavy metals restrictions
Directive 94/62/EC restricts the concentration levels of the following four heavy metals in packaging and packaging waste to 100 ppm:
Lead
Cadmium
Mercury
Hexavalent Chromium
Extended Producer Responsibility (EPR)
The directive also sets requirements for the Extended Producer Responsibility (EPR) scheme.
EPR is a policy tool that requires importers and manufacturers in the EU member states to extend their scope of financial responsibility to their products' post-consumer stage. As per Directive 94/62/EC, they are required to pay a fee to an EPR organization to collect, dispose, and recycle any packaging and packaging waste that consumers discard (or manage the process on their own).
There are numerous EPR organizations around Europe. Below we list several of these organizations:
Der Grüne Punkt (Germany)
EcoEmbes (Spain)
Citeo (France)
FTI (Sweden)
Afvalfonds Verpakkingen (Netherlands)
FOST Plus (Belgium)
REACH
REACH is an EU regulation that regulates substances including chemicals, heavy metals, and pollutants for most products placed on the EU market. REACH also covers packaging materials.
Product scope
REACH applies to packaging materials, such as the following:
Plastic packaging (e.g. Blister packaging)
Paperboard packaging (e.g. Watch gift boxes)
Wood (e.g. Jewelry boxes)
Steel (e.g. Food storage containers)
Substance restrictions
REACH lists certain substances that may be contained in packaging materials. Here are a few examples:
Bisphenol P (Potential use in plastics)
Dihexyl Phthalate (Toxic for reproduction)
Cadmium oxide (Carcinogenic)
Boric oxide (Potential use in paper boxes)
Borate flame (Potential use in paper boxes)
If the packaging material contains excessive amounts of substances restricted by Annex XVII, it's not legal to be imported or sold in the EU common market. Doing so may result in a heavy fine and a product recall.
Also, if the product contains substances listed in the SVHC Candidate List in an amount greater than 0.1%, importers and manufacturers should upload relevant data in the SCIP database, and inform clients (upon request).
Food Packaging Regulations
Regulation 1935/2004 applies to articles and materials that have direct or indirect contact with foods. Typically, the term "indirect contact" refers to food packaging that includes both inner and outside packing. Examples include dry food that is packed in a paper bag that has been packed in a cardboard box or a tea bag in cardboard packaging.
The regulation doesn't cover not cover the following:
Antiques
Edible food covering or coating materials (cheese rinds)
Fixed public/private water supply equipment
Legislation on specific materials
Additional legislation exists to cover specific materials used in certain food contact materials (FCM). Below, we list some of these legislations.
| | |
| --- | --- |
| Regulation | Product scope |
| Regulation (EU) 10/2011 | Plastic materials and articles |
| Regulation (EC) 450/2009 | Active and intelligent materials |
| Commission Regulation (EC) 282/2008 | Recycled plastic materials |
| Commission Directive 84/500/EEC | Ceramics |
| Commission Directive 2007/42/EC | Regenerated cellulose film |
You can find a complete list on this page.
Requirements
Regulation 1935/2004 sets requirements such as:
a. Substance restrictions
b. Labelling requirements (e.g. traceability)
c. Documentation requirements (e.g. Declaration of Compliance for specific materials)
Specifically, the regulation requires that labels on FCMs carry the following information:
a. The words "for food contact" or the wine glass and fork symbol found in Annex II (unless it's obvious that the product is an FCM)
b. Special instructions, if necessary, for safe use
c. Name and address of the manufacturer, processor, or seller
d. Adequate information ensuring traceability of the material or article
e. Information on permitted use and name and quantity of substances released (for active materials)
Good Manufacturing Practice (GMP)
Regulation (EC) No 2023/2006 on Good Manufacturing Practice (GMP) covers and applies to all stages of manufacture, processing, and distribution of food contact materials and articles.
The GMP is a system that aims at ensuring that products, such as food contact materials and articles, consistently conform, comply, and are produced following strict quality standards.
If FCM is manufactured using good manufacturing practices, then the finished products are less likely to:
Endanger human health
Cause unacceptable changes in the composition, smell, and taste of the food
Labelling Requirements
There is no uniform labelling standard for packaging materials and types. Instead, the specific labelling requirements depend on the product inside the packaging.
Recycling Symbols
Below we list different types of recycling symbols, many of which are voluntary.
The Green Dot
"The Green Dot" is an EPR scheme to which importers and manufacturers have to pay a financial contribution to be a member. Producers can add the Green Dot symbol to their packaging to show compliance with the scheme.
The Green Dot is mandatory for some EU countries to implement EPR schemes (e.g. Spain).
Mobius Loop
The Mobius loop is a widely recognized recycling symbol that can be found on products across Europe. Made of three chasing arrows, it indicates that the product can be recycled. Examples of where the symbol can be found include packaging for:
Plastic products
Glass products
Paper products
Metal products
Sometimes the Mobius loop has a number at the centre and a letter code beneath the symbol. We list in the table below several numerical codes and their corresponding abbreviations of common plastics as they appear in Decision 97/129/EC.
| | | |
| --- | --- | --- |
| EU Number | Abbreviated Description | Name of plastic material |
| 1 | PET | Polyethylene Terephthalate |
| 2 | HDPE | High-Density Polyethylene |
| 3 | PVC | Poly Vinyl Chloride |
| 4 | LDPE | Low-Density Polyethylene |
| 5 | PP | Polypropylene |
| 6 | PS | Polystyrene |
According to EN ISO 13430 – Packaging – Requirements for Packaging Recoverable, producers have to test their products for recyclability before their products can carry the Mobius loop symbol.
OK Compost label
Products can only carry the OK Compost label only if TÜV Austria has formally certified said products.
When a product has received the OK Compost HOME label, it means that they are compostable in garden heaps. The label cannot be used to claim that the product is renewable or biodegradable in soil or water. Separate certifications and labels – such as OK Biodegradable SOIL, OK Biodegradable WATER, or OK Biobased – are needed to make such a claim.
Declarations of commercial or other nature on the product's label should not mislead the end consumer by giving the impression that the product is certified and complies with the specifications of OK Compost when this isn't true.
DTÜV Austria allows the use of the OK Compost HOME label on non-certified packaging if the content itself is certified. If this is the case, it should be indicated near the label that the logo on the packaging only concerns the product inside the packaging, not the packaging itself.
For more information on TÜV Austria's OK Compost certification scheme, click here.
FSC Labels
The Forest Stewardship Council (FSC) is both the original pioneer of forest certification and the world's most trusted sustainable forest management solution.
To our knowledge, there is no legal requirement to follow FSC requirements. However, abiding by the FSC International Standard regarding the use of FSC trademarks is mandatory if you are an FSC certificate holder.
Businesses that manufacture, repackage, or re-label FSC-certified items must get a chain of custody certification before they are allowed to apply an FSC label to their products or sell said products with an FSC claim.
If you are looking to be FSC certified, click here.
There are three types of FSC labels, which we explain below:
FSC 100%
FSC RECYCLED
FSC MIX
FSC 100%
Products bearing the FSC 100% label are made with materials sourced from independently-audited, FSC-certified forests.
FSC MIX
Products carrying an FSC MIX label are manufactured using:
A mixture of materials sourced from FSC-certified forests
Recycled materials; and/or
FSC-controlled wood
According to the Forest Stewardship Council, controlled wood might not come from FSC-certified forests. However, FSC mitigates the risk of material originating from unacceptable sources by controlling where the wood comes from.
FSC RECYCLED
Products bearing the FSC RECYCLED label are verified as being manufactured with content that is 100% recycled. Such products are made with materials that are either:
Pre-consumer reclaimed
Post-consumer reclaimed
WEEE symbol
According to the WEEE Directive, the WEEE symbol must be printed visibly on the product or packaging of electronic and electrical products. The WEEE symbol indicated that discarded products must be sent to separate collection facilities for recovery and recycling.
Here are some products that are within the scope of the directive.
Refrigerators
Washing machines
Microwaves
Laptop computers
Phones
CE Mark
The CE mark essentially indicates that the product complies with the requirements of relevant CE directives and regulations. In general, the CE mark should be affixed to the product, user instructions, and packaging. If the CE marking cannot be visibly, legibly, and indelibly affixed on the products, it has to be affixed to the packaging and the user manual.
Here we list some products that require CE marking:
Food Contact Materials Symbol
The wine glass and fork symbol should be used for products that are not obviously recognized as FCM. Alternatively, the words "for food contact" can also be used.
You don't need this label for drinkware, cutlery or other 'obvious' food contact materials.
Packaging lab testing
Directive 94/62/EC testing
Lab testing is often the only way to confirm that your packaging product doesn't contain restricted substances above the prescribed limits. This is especially important when the packaging contains inks or materials that are more likely to contain restricted substances, such as plastics.
Here are some laboratories for packaging materials lab test services:
QIMA
SGS
Intertek
Bureau Veritas
REACH testing
Same as for the directive 94/62/EC, third-party laboratory testing allows you to verify compliance with the substance restrictions set by REACH, such as the SVHC Candidate list and Annex XVII.
Here are some laboratories offering REACH lab testing services:
QIMA
SGS
Intertek
AGQ
TÜV SÜD
Food contact materials testing
FCM can be made of materials such as:
Compliance with the EU Regulation (EC) 1935/2004 (Framework Regulation) and other FCM regulations ensures that any substance migration in FCMs is kept below legal levels. To achieve this goal, importers and manufacturers of FCM may submit their products to be tested at various laboratories.
Below we list several third-party testing companies for FCM materials:
Eurofins
TÜV Rheinland
Intertek
SGS
Smithers