Azo dyes are used in the textile industry, and to manufacture leather goods, accessories, food contact materials, and other products. Some azo dyes are classified as carcinogens, which is why azo dyes are restricted in the EU.
Keep reading, and learn what importers and manufacturers must know about azo dyes restrictions, and lab testing requirements in the European Union.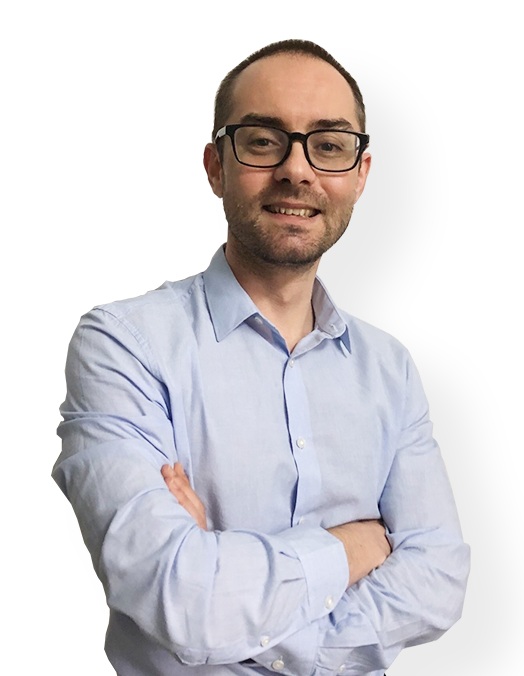 Do you need help with product compliance? (EU & US)
Request a free consultation call today with Ivan Malloci to learn how we can help you with:
Product Requirements Lists
Product Certification
Product & Packaging Labeling
Lab Testing
What are azo dyes?
Azo dyes are a category of dyes that contain azo groups, which are pairs of nitrogen atoms double-bonded to each other.
Azo dyes are the largest category of dyes, representing 60-70% of all dyes used for industrial purposes. Currently, there are more than 2,000 azo dyes in the market used to dye cotton, silk, wool, leather, viscose, and other synthetic fibers. They are also used in paints, varnishes, plastic, and rubber.
Their widespread use is due to the fact that they are economical and easy to use. Further, azo dyes also provide stronger and vibrant textile colors.
Are azo dyes banned in the European Union?
Under specific conditions, some type of azo dyes can decompose and produce more than twenty kinds of aromatic amines. Any azo dye that has the chemical characteristic of breaking down into aromatic amine compounds can be harmful to humans and cause cancers.
This category of azo dyes is considered dangerous to human health and, as such, is restricted by several regulations in the European Union, including:
REACH
Toy Safety Directive
EU Food Contact Material Framework
Which products and materials may contain azo dyes?
Azo dyes can be used to color or dye a large class of materials and products, particularly for fabric, leathers, and plastics for which a bright color is required. In this section, we list several categories of products and materials that might contain restricted azo dyes.
Textiles
Textile and clothing products that are made with cotton, linen, wool, silk, viscose, polyester, polyamide, acrylic, acetate, elastane, natural and synthetic blends, such as:
Swimsuits
Underwear
Hats
Bedding
Towels
Leathergoods
Purses/wallets
Briefcases
Chair covers
Neck pouches
Leather jackets
Footwear
Accessories
Hairpieces
Wigs
Hats
Sleeping bags
Nappies
Food Contact Materials
Food contact materials that are made of colored plastics, paper, and cardboard materials may contain azo dyes. Here are a few examples:
Plastic lunch boxes
Color-printed napkins
Bakery bags
Cosmetics and Personal Care Products
Hair dyes
Nail polish
Napkins
Nappies
Azo Dyes Product Regulations
There are some EU-level regulations that restrict the use of azo dyes in consumer products like clothing, toys, food contact materials, and cosmetics. Below are examples of them.
REACH
REACH restricts the use of certain types of chemicals in consumer products, that are considered dangerous for human health.
Some azo dyes, or azo colorants, might break down into amines during processes such as hydrolysis, producing amine groups, or compounds. Appendix 8 of REACH lists 24 kinds of aromatic amine compounds considered carcinogenic or otherwise harmful to humans.
Specifically, any azo dye that, under testing conditions referenced in Appendix 10, produces 30 mg or more of the above mentioned aromatic amines per 1 kg of dye (0.003% by weight) must not be used in any textile or leather product that comes into direct and prolonged contact with the human skin or the mouth.
Furthermore, Appendix 9 of REACH lists additional azo dyes that are restricted when found in a concentration greater than 0.1% by weight in substances or mixtures used for coloring textiles or leather.
Test Methods
Appendix 10 of REACH specifies the testing methods to determine the azo dye and aromatic amine content in textiles and leather products, including:
EN 14362-1: Methods to determine azo colorants accessible with and without extracting the fibers
This standard describes the method to detect concentration levels of certain azo colorants that are restricted during the manufacture or treatment of certain commodities made of textile fibers.
Testing procedures cellulosic cover fibers like cotton and viscose, protein fiber like wool and silk, and synthetic fibers like polyamide, and acrylic.
EN 14362-3: Methods to determine the use of certain azo colorants, which may release 4-aminoazobenzene
This standard supplements the above-mentioned standard with additional testing procedures used to test for azo colorants that may produce 4-aminoazobenzene, an aromatic amine not detectable through the procedures described in EN ISO 14362-1 alone.
It is applicable to the same types of fibers as EN ISO 14362-1, particularly those requiring extraction of the dye (synthetic fibers like polyester and imitation leather) and those not requiring extraction (textiles made of cellulose or protein).
EN ISO 17234-1: Chemical tests for the determination of aromatic amines certain azo colorants in dyed leathers
This standard outlines the chemical testing methods and procedures to determine certain azo colorants in dyed leathers.
Under the conditions of the testing procedures elaborated in this standard, only one or more of the amines listed in REACH Appendix 8 can be detected, and only when they are present in a concentration higher 30 mg/kg.
EN ISO 17234-2: Chemical tests for the determination of 4-aminoazobenzene in dyed leathers
This standard explains the testing methods and procedures specially designed to detect the 4-aminoazobenzene that may be produced in dyed leather products.
It also specified the information should be disclosed in the test report, which shall include the following information:
Reference to the standard
Specimen description
Date of analysis
The amount of detectable animes from the samples
Toy Safety Directive
The Toy Safety Directive requires toy manufacturers or importers to ensure their products comply with its technical requirements, which include restrictions on azo dyes.
EN-71 Standards
Among the 14 parts of the EN 71 harmonized standards, parts 7 and 9 include requirements for azo colorants used in particular toys and toy materials.
EN 71-7 Safety Requirements for Finger Paints stipulates that finger paints should not contain certain kinds of azo colorants that will decompose into one or more azo groups of primary aromatic amines when tested under the conditions specified in Annex D of this standard.
EN 71-9 Requirements for Organic Chemical Compounds also prohibits the presence of certain carcinogenic amines in particular toys. This standard specifies the test and analysis methods to detect prohibited items.
Other EN Standards
For several of the substance requirements specified by the Toy Safety Directive, there are no harmonized standards.
When it comes to azo dyes, a possible way to assess compliance is to follow the REACH requirements, and the test methods described in Appendix 10 of the REACH regulation. You can read the previous section of this article for more details.
Cosmetics Products: Regulation (EC) 1223/2009
Regulation (EC) No. 1223/2009 establishes safety requirements for manufacturers and importers, including chemical substances restrictions. Specifically, the regulation bans the use of o-Dianisidine based azo dyes and Benzidine based azo dyes in cosmetic products.
Plastic Food Contact Materials: Regulation 10/2011
Annex II of Regulation (EU) No 10/2011 requires that food contact products made of plastic materials shall not release primary aromatic amines (PAA) into foodstuff above the migration limit of 0.01 mg/kg of food.
The PAA is a family of compounds, some of which are considered carcinogenic and some of which are suspected to be carcinogens. PAA can occur as contaminants in color pigments used in food contact materials like papers and cardboard materials:
Color-printed paper napkins
Cupcake wrappers
Bakery bags
Pizza boxes
Donut boxes
Azo Dyes National Regulations
Some European countries have national regulations concerning the use of azo dyes, including Germany, the Czech Republic, and Switzerland.
Germany
Apparel
The German Consumer Goods Ordinance restricts the use of certain types of azo dyes that might form one or more of the aromatic amines. This ordinance applies to consumer goods sold in the market of Germany, including the following products:
Apparels
Bedsheets
Blankets
Pillows
Face masks
Jewelry
Purses
Napkins
Tampons
Consumer goods that yield more than 30 mg/kg of one or more of the listed amines are prohibited to be placed in the market.
Food Contact Materials
The German Federal Institute for Risk Assessment (BfR) also has recommendations for primary aromatic amines (PAA) that could be released from certain types of azo dyes used in food contact products made of paper or cardboard materials, like bakery bags and color-printed napkins. In this case, the advised migration of these PAAs into food should be lower than 0.002 mg/kg.
Czech Republic
Czech Republic Decree 521/2005 bans the use of certain types of azo dyes in children's products and toys intended to be used by children below 3 years old.
Switzerland
The Ordinance on Articles for Human Contact (SR 817.023.41) of Switzerland establishes a restriction limit for certain animes to be lower than 30 mg/kg in textiles and leatherwear.
Ecolabel
The EU Ecolabel Scheme is a voluntary ecological label system to encourage the production and consumption of products that meet certain ecological criteria. The EU has established different standards and criteria for different products to obtain ecolabels. Qualified products can be labeled with a flower-like ecolabel.
The EU Ecolabel covers a wide range of consumer products including:
Cosmetics
Cleaning products
Apparels
Furniture and beddings
The content of azo dyes is one of the criteria to obtain EU Ecolabel for products like:
Mattresses
Tissue papers and other tissue products
Textile and leather furniture
Products can be placed with an Ecolabel once fit all the criteria of the scheme. Application processes and documents include these:
Registration and application
Product testing and submission
Application approval
License obtainment
Logo application
Lab Testing
Third-party lab testing is necessary to verify if your product contains excessive amounts of restricted azo-dyes. While the testing fee may be as low as US$60-70 per azo dyes test – the testing cost multiplies depending on the number of colors.
Most established testing companies offer azo dyes testing, including:
Eurofins
QIMA
SGS
CIRS
ATS
Further, lab testing companies can also help you assess which azo dyes to include in the testing protocol for your specific products and materials. In addition, they also stay up to date with changes to the list of restricted azo dyes and their respective limits.