EN 71 is harmonised in the European Union, under the Toy Safety Directive. This means that toys imported and manufactured in the EU must be fully tested and compliant with all applicable EN 71 standards.
In this guide, we explain what EN 71 is, how to assess which parts apply, whether testing is mandatory, costs, and much more.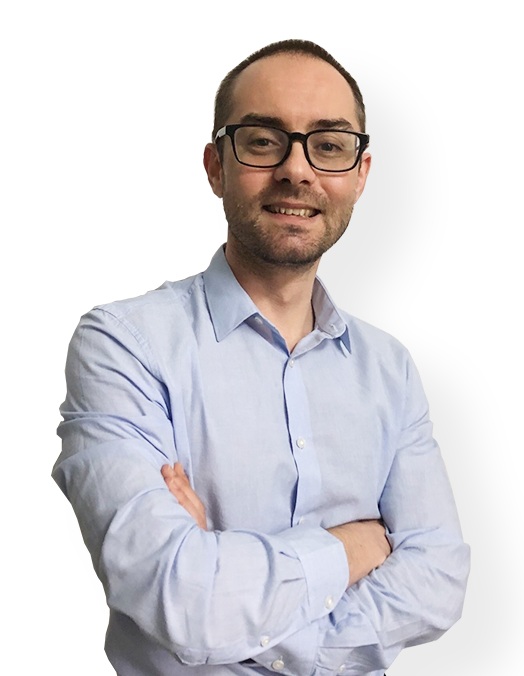 We Help Brands & Importers With Product Compliance (US & EU)
Book a free consultation call today with Ivan Malloci to learn how we can help you with:
Product Requirements Lists
Product Certification
Product & Packaging Labeling
Lab Testing
What is EN 71 toy safety testing?
EN 71 is a set of standards specifying toy safety. EN 71 covers chemicals and heavy metals, flammability, small parts, and mechanical properties:
EN 71-1: Mechanical and physical properties
EN 71-2: Flammability
EN 71-3: Specification for migration of certain elements
EN 71-4: Experimental sets for chemistry and related activities
EN 71-5: Chemical toys (sets) other than experimental sets
EN 71-6: Graphical symbols for age warning labeling
EN 71-7: Finger paints
EN 71-8: Swings, slides, and similar activity toys for indoor and outdoor family domestic use
EN 71-9: Organic chemical compounds – Requirement
EN 71-10: Organic chemical compounds – Sample preparation and extraction
EN 71-11: Organic chemical compounds – Methods of analysis
EN 71-12: N-Nitrosamines and N-Nitrosatable Substances
EN 71-13: Olfactory board games, cosmetic kits, and gustative games
EN 71-14: Trampolines for domestic use
The purpose of EN 71 testing is to verify if your product is compliant with all applicable EN 71 parts, listed above.
Practical Examples
Here are some practical examples of processes that can be part of an EN 71 testing procedure:
Lead content
Mercury content
Flammability test
Sharp points test
Small parts test
Warning label check
Is EN 71 lab testing mandatory?
EN 71 lab testing is mandatory in the sense that toys in the EU must be compliant with the Toy Safety Directive. EN 71 is harmonised under this directive, which in practice means that you must verify that your product is compliant. This is done through lab testing.
There are also some brands, which are not in the toy industry, that voluntarily follow one or more EN 71 standards. The purpose of this is that EN 71 can serve as a good reference point when ensuring that products are generally safe and compliant.
Why do I need an EN 71 test report?
The lab test report serves as a documented demonstration of compliance. It includes information about the product and the tests it was subjected to.
Further, you also need a test report to issue a Declaration of Conformity (DoC), which is required under the Toy Safety Directive. The test report should also be included in the technical file.
EN 71 warning labels
EN 71 parts also cover warning labels that apply to toys and other related products. You need to buy the relevant EN 71 standard and then assess which warning labels apply to your products.
Can I use an EN 71 test report in the United States?
No, EN 71 is an EU standard. EN 71 lab test reports are not valid in the United States and cannot be used to demonstrate compliance with CPSIA.
How do I know which EN 71 part applies to my product?
You can either make your own assessment or contact a lab testing company. Lab testing companies normally provide a list of applicable EN 71 parts when you request a toy safety testing quotation.
At what stage should I confirm applicable EN 71 parts?
EN 71 covers mechanical and physical properties, which have a direct impact on the design and construction of the product. It's therefore important that you know which EN 71 parts apply to your product before it leaves the drawing board.
It's crucial that your designers understand EN 71 and its practical implications on product design and construction. Otherwise, you may end up sending an inherently unsafe and non-compliant product to production.
When should we book lab testing?
My recommendation is that you arrange lab testing at two stages:
Pre-Production Samples/Prototype
Prototype testing before mass production can help you prevent a situation in which you mass-produce a product that is non-compliant by design.
Pre-Shipment Batch Samples
Batch sample testing is necessary for two reasons:
1. Confirm that the materials don't contain excessive amounts of restricted substances
2. Final confirmation of physical, flammability, and other safety requirements compliance
Can I use a test report from my supplier?
This can only be done in the scenario in which you buy an already branded product. For example, you don't need to get Mattel or Disney toys lab tested before selling in the EU. However, this is not the case when dealing with OEM or ODM manufacturers in Asia, or elsewhere outside the EU.
The reason is that test reports are product specific – sometimes even only applicable to a certain production run or batch. As such, you cannot use a test report valid for a batch of toys produced back in 2017 – and use this as proof of compliance for an order you have not even placed yet.
This is the case even if the test report is valid for the exact same product, which is unlikely to be the case in the first place. The most common example is that suppliers offer old test reports, sometimes held by entirely different companies, to demonstrate that they are compliant.
However, using old test reports is not a shortcut and can result in a forced recall. This happened to a customer I was working with a few years ago.
They had been importing toys from a wholesaler based in Shantou, China, and relied on outdated test reports valid for completely different factories and products.
One day, the national market surveillance authorities knocked on their door and asked to see their EN 71 test reports and complementary Declaration of Conformity. After reviewing the test reports, they quickly determined that the test reports were invalid and issued a sales ban.
I never heard from them again after that. That said, we still take the supplier-held EN 71 test reports into consideration when assessing if a supplier has the capability to make EN 71 compliant products.
How do I know if a supplier is EN 71 certified?
EN 71 test reports are only valid for a specific product and material specification. An EN 71 test report is not applicable to a factory or brand as a whole, in the sense that it certifies that all their manufactured products are by default EN 71 compliant.
Further, there is no such thing as an 'EN 71 factory certificate' either.
EN 71 lab testing costs
EN 71 testing costs are calculated based on the number of materials, applicable EN 71 parts, colors, and components. Each component and material must be tested, meaning that more complex products are more expensive to test.
Cost Examples
Baby romper: $500
Teddy bear: $700
RC Toy: $1500
Wooden Toy Train Set (15 Parts): $1900
Trampoline: $2500
List of EN 71 toy safety testing companies
Here are some reliable companies offering EN 71 testing services:
QIMA
Eurofins
Bureau Veritas
SGS
Intertek
TUV
You can find a more extensive list on this page.