Gloves are subject to a range of safety standards and substance regulations in the European Union. That said, the compliance requirements differ depending on the type of glove. In this guide, we explain what EU importers must know about the PPE directive, EN standards, CE marking and more.
Mentioned Products
Working gloves
Gardening gloves
Dishwashing gloves
Rubber gloves
Leather gloves
Protective gloves for chemical risks
Protective gloves for mechanical risks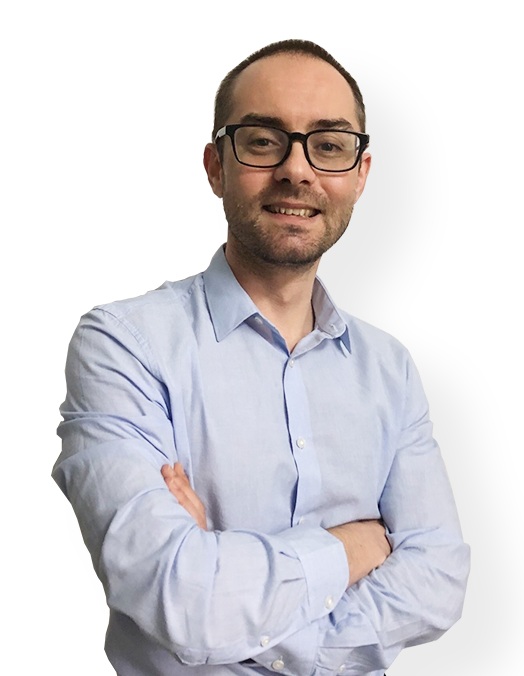 We Help Brands & Importers With Product Compliance (US & EU)
Book a free consultation call today with Ivan Malloci to learn how we can help you with:
Product Requirements Lists
Product Certification
Product & Packaging Labeling
Lab Testing
Personal Protective Equipment (PPE) Directive
According to the definition of the European Commission, Personal protective equipment (PPE) refers to "products that the user can wear or hold, to be protected against risks either at work, at home or whilst engaging in leisure activities". It includes products like working gloves, safety helmets, eye protectors, and others.
The European Commission requires that applicable glove products should adhere to the PPE Directive. It shall also maintain a DoC and relevant technical file.
Note that designed gloves that are designed for private use to protect against atmospheric conditions that are not of an extreme nature, such as hot water during dishwashing, do not fall under the scope of the PPE Directive. For example, dishwashing gloves sold to restaurants and hotels must be compliant, while dishwashing gloves sold for home use may not fall within the scope of the PPE directive.
PPE Gloves Categories
The PPE Directive divides protective gloves into three categories, based on which risks the gloves should protect against. There are also different standards defining general requirements and test methods for different types of gloves. Here you will find a general view of all current standards and categories.
The following chart displays the documents and requirements needed by the three categories of glove products ranked by their risk level:
PPE Category
I
II
III
Classification
Minimal risks
Medium risks
High risks
Product examples
1. Gardening gloves

2. Waterproof working gloves

Protective gloves for mechanical risks
Protective gloves for chemical risks
Requirements
1. Technical file

2. DoC

3. User manual

4. CE mark

1. All documents required by Category I

2. UE type examination by a Notified Body (module B)

1. All documents required by Category II

2. Annual PPE Surveillance by a Notified Body (module C2 or D)

3. Notified Body number (near the CE mark)
EN Standards
EN Standards are a battery of technical standards drafted and supervised by CEN (European Committee for Standardization), CENELEC (European Committee for Electrotechnical Standardization) and ETSI (European Telecommunications Standards Institute).
EN Standards serve as a standardization guideline for multiple parties including, manufacturers, users, consumers, and regulators. It provides a foundation for product safety standard consensus within the EU member states.
Although it's not always mandatory to abide by EN Standards, they provide testing methods and procedures for manufacturers and importers to follow or as references when it comes to the verification of compliance of the products.
Examples of PPE gloves' EN standards under PPE
EN 420 Protective Gloves – General Requirements
EN 388 Protective Gloves against Mechanical Use
EN 12477 Welders Gloves
EN 407 Protective Gloves against Thermal Risks
EN 659 Protective gloves for firefighters
EN 13594 Protective gloves for motorcycle riders
EN 511 Protective gloves against cold
You can search for additional gloves' EN standards on shop.bsigroup.com.
PPE Lab Testing
To determine whether the glove products are compliant with the PPE directive, importers should contact an accredited third-party lab-testing company to perform a product assessment test. Lab-testing companies can also help you evaluate applicable EN standards.
PPE Testing Companies
A list of internationally-recognized third-party testing companies offering PPE compliance tests can be found here:
QIMA
Intertek
Bureau Veritas
SGS
TUV
Risks
Gloves manufactured outside the EU may not be designed to comply with the PPE directive. It's therefore important to get your product lab tested to verify compliance with applicable and PPE Directive related EN standards before placing the product on the EU market.
Note that some suppliers have extensive experience manufacturing gloves for the EU market, while others do not. We recommend that you only order protective gloves from overseas manufacturers with an extensive PPE Directive track record.
CE Marking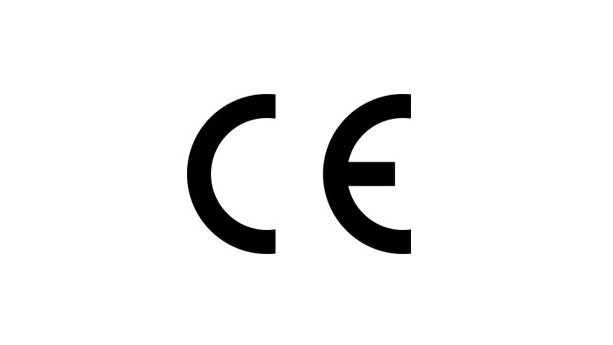 According to the definition of the European Commission, the CE marking is a "certification mark that indicates conformity with health, safety, and environmental protection standards for products sold within the European Economic Area (EEA)".
There are 25 CE Directives which affect a wide variety of products, which includes the Personal Protective Equipment (PPE).
The CE mark must be permanently affixed to the glove products, packaging, and the user manual. It is not appropriate to put a sticker with the CE mark on the products.
You may also need to include the CE mark in your packaging artwork and user manual files.
Always make sure to create a vector graphic file of the CE label and share it with your supplier, we recommend to store it in .ai or .eps format just for the sake of compatibility.
The file(s) you provide to the supplier must articulate the design of the product, packaging artwork, and user manual. You must also specify the placement of the CE mark, including these details:
Dimensions
Position
Color
Print type
Product Traceability
Product traceability allows consumers to trace all processes of the product, from procurement of raw materials to production, consumption, and disposal to clarify "when and where the product was produced by whom." Traceability information should also be printed or engraved upon the product along with the CE mark, beneath is the example of traceability information:
SKU
Manufacturing date
Production facility
Country code
Example: SKU-AATT-71-CN
CE Documentation
In order for your product to be fully compliant with the CE requirements, you need more than a CE mark printed on your product. You will also need to prepare some documents such as the Declaration of Conformity, User Manual and Technical File.
Declaration of Conformity (DoC)
The Declaration of Conformity is a document issued by either the importer or the manufacturer, it generally self-certifies that a product has been lab-tested by an accredited lab-testing company or a laboratory, and claims that a product is safe before launching in the market. An official copy of a Declaration of Conformity should include the following information:
Produce identification/SKU (e.g. Welding Gloves Model D)
Product features
Name and address of the manufacturer/importer
List of EN standards or directives
Location
Responsible individual
The DoC serves as an important document for the purpose of demonstrating product compliance to government bodies, retailers and even end-consumers.
User Manual
Importers ought to create a user manual for their glove products. Here's a basic overview of the items you must include:
1. Instructions on how to install the product
2. An overview of the relevant parts and part names of the product
3. Safety instructions
4. Instructions on how to use the product
5. Instructions on how to recharge and/or refill the product and
6. Instructions on how to dispose of the product in an environmentally friendly manner
Technical File
Lastly, importers should also issue a technical file for the glove products, which include relevant blueprints, materials, labels, packaging artwork, and any other detailed descriptions of the product and its packaging, basically, the information contained in the product specifications.
In addition to these descriptive elements, the technical file must contain all laboratory testing reports needed to verify compliance with the EN standards and directives listed in the DoC.
Key items in the technical file:
Bill of materials (e.g. List of all gloves materials/components)
Design drawings
Label files
Packaging files
List of applied standards and directives (e.g. RoHS)
Test reports
QC reports
Risk assessment
Test Report
A list of relevant test reports shall also be included in the technical file.
REACH
REACH, short for Registration, Evaluation, Authorisation, and Restriction of Chemicals, is a regulation enforced by the European Chemicals Agency (ECHA). REACH was passed for the purpose of restricting the concentrations of chemicals, heavy metals, and pollutants in all consumer products manufactured, imported and sold within the European Union countries.
Importers should pay attention to the chemical concentration issue of their products before importing them to the EU. Any products that violate the regulations of REACH are subject to recall and fines.
Here are a few examples of regulated substances:
Heavy metals (cobalt, copper, nickel, lead, mercury)
Pentachlorophenol
Polycyclic aromatic hydrocarbons
formaldehyde
Fluorinated compounds
Substances of Very High Concern (SVHC)
The Substances of Very High Concern (SVHC) is a list of chemical substances that could be found in general consumer products and considered to be harmful to the human body. SVHC is currently updated by the EU on a non-regular basis in order to include newly-found candidate substances.
Due to the strictness and universality of the regulation, make sure you acquaint yourself with the SVHC list and relevant REACH directives so that your gloves are compliant.
Lab testing
If you want to avoid all the problems brought by selling non-compliant products in the EU, we strongly suggest that you always have your products lab-tested before mass production.
Testing companies
Here are some companies offering a comprehensive battery of REACH compliance testing services:
QIMA
Bureau Veritas
Intertek
SGS
TUV
You can find more companies in this guide.
Costs
The REACH compliance testing cost for gloves depends entirely on the number of different items, colors, and colors. In general, testing starts at $200 per article.
Learn more
You can learn more about REACH lab testing in this guide.
Risks
Some plastics and synthetic fabrics used to manufacture gloves may contain excessive amounts of chemicals and heavy metals restricted by REACH. It's therefore important to inform your supplier to only use REACH compliant materials. Further, such materials are often more expensive compared to non-REACH compliant materials.
Textiles Labeling
If your glove products contain at least 80% textile fibers by weight, then the EU requires that you attach a label indicating the fiber composition, for instance, 100% Cotton or 100% Polyester. Such labels should be firmly attached to the products, and it is not appropriate to just attach a sticker. The label should include the following information:
Fiber composition
Care instructions and symbols
Size
Non-textile parts of animal origin
You must specify if the glove products you import to the EU contain leather and other parts of animal origin.
Label file
Creating a file for all the labeling documents and requirements for the related products can make your manufacturing process easier and avoid minor mistakes and labeling issues. We recommend that you save the file in .ai or .eps format.
Label Information
You must also provide the following information to your supplier:
Label dimensions
Materials
Color
Location
We suggest you provide tech pack drawings to the supplier. This will help the supplier better understand the products and labeling requirements.
Directive 94/62/EC: Packaging Regulations
The European Parliament and Council enforce Directive 94/62/EC in order to regulate the hazardous substances used in packaging materials and the issue of packaging waste disposal in the EU. Gloves sold in the EU market are also subject to Directive 94/62/EC.
Heavy Metals Restrictions
Directive 94/62/EC requires the acceptable amount of heavy metals and other chemical substances within product materials, mostly printing inks, and dyes should contain a very low concentration of lead, mercury, and cadmium.
To find out whether your products' packaging is compliant with the applicable regulations, the best strategy is to contact a third-party lab-testing company for product assessment. Labs that perform packaging materials testing include Bureau Veritas, SGS, TUV, and QIMA.
Additional Packaging Information
1. The structure of the packaging and choice of materials should allow for ready collection, reuse, and recycling.
2. The packaging may also need to indicate compliance marks and other requisite labels.