Planning to import or manufacture sportswear in the European Union? In this guide, cover REACH, labeling requirements, lab testing, and compliance risks when importing or manufacturing sportswear in the EU.
Mentioned Products
Yoga wear
Swimsuits
T-shirts
Sweatshirts
Track pants
Fitness gloves
Polyester fabrics
Nylon fabrics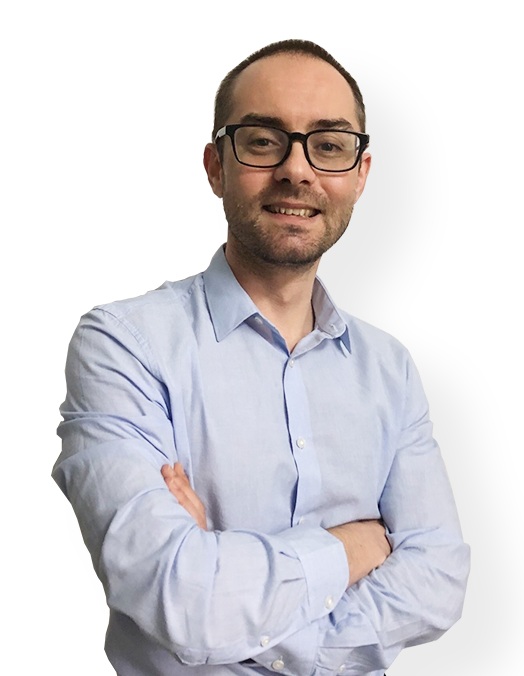 Do you need help with product compliance? (EU & US)
Request a free consultation call today with Ivan Malloci to learn how we can help you with:
Product Requirements Lists
Product Certification
Product & Packaging Labeling
Lab Testing
REACH
The REACH is a regulation enforced by the European Chemicals Agency (ECHA), which is intended to limit the content of dangerous chemicals, heavy metals, and other hazardous substances in products manufactured, imported, and sold within the European Union, including sportswear.
Products that contain excessive amounts of restricted chemical substances violate REACH and have the risk of prohibition by the European Commission. Sportswear importers should make sure their products comply with REACH before importing to the EU.
Here are a few examples of regulated substances that might be found on sportswear:
Cadmium
Arsenic compounds
Benzene
Chrysene
Formaldehyde
Substances of Very High Concern (SVHC)
The list of Substances of Very High Concern regulated by REACH is updated every year.
As an example, active substances in biocides, which are chemical substances used against bad smell after sweating and it's common in sportswear, might fall under the candidate list. Note that most of the active substances included in the SVHC are the ones that also fall under the scope of the Biocidal Products Directive (BPD).
Lab testing
Many manufacturers and suppliers in Asia do not necessarily know about REACH compliance testing and related procedures. Therefore, importers should give instructions to the manufacturers before producing the products.
It is risky to import products to the EU before knowing your sportswear products are compliant with REACH. Therefore, it's better to always have your products lab-tested before import.
Testing companies
Here you find a list of labs that offer REACH testing:
You can find more companies in this guide.
Costs
The REACH compliance testing cost for sportswear products depends entirely on the number of different items, colors, and colors. In general, testing starts at $200 per article.
Learn more
You can learn more about REACH lab testing in this guide.
Compliance Risks
Athletic wear is often manufactured using synthetic materials, such as polyester and nylon fabric. Although rare, such materials can contain excessive amounts of restricted chemicals – rendering the product as a whole non-compliant. In addition, zippers, buttons, stoppers, and other parts may also contain excessive amounts of heavy metals, such as lead or nickel.
Personal Protective Equipment (PPE) Directive
Sportswear products that serve as the protectors against impacts brought by shock, falls or any forms of an external strike, such as protective gear for kickboxing or fencing, might be categorized as PPE. This sometimes means that the Personal Protective Equipment (PPE) Directive is applicable.
However, according to our research, not all sport protective equipment is classified as PPE. For instance, in these minutes of the PPE Working Group meetings, it was argued that boxing gloves were not PPE, while bag gloves, which are designed to protect the wearer, are classified as PPE.
The European Commission requires that sportswear products classified as PPE products should adhere to the PPE Directive requirements. Other required documents include the Declaration of Conformity and technical files.
PPE Lab Testing
There are different types of testing standards for PPE sportswear products. For example, the testing standards for martial arts protective equipment are different than the standards relevant to roller sports. Importers should have their athletic protective equipment lab-tested before placing them in the European market.
Here we list some examples of EN Standards harmonized under the directive:
EN 13277 – Protective equipment for martial arts
EN 14120 – Protective clothing — Wrist, palm, knee and elbow protectors for users of roller sports equipment
EN 15613 – Knee and elbow protectors for indoor sports
PPE Testing Companies
We list some reputable third-party testing companies that offer PPE tests for sportswear products:
QIMA
Intertek
Bureau Veritas
SGS
TUV
CE Mark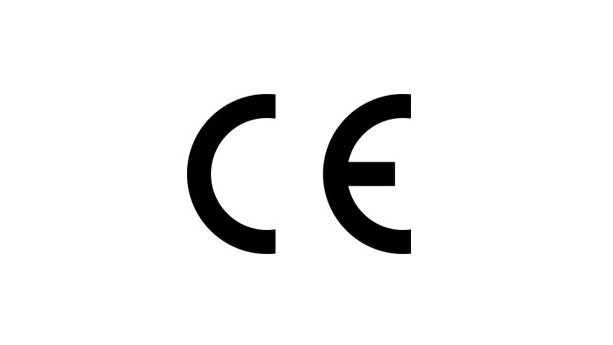 The PPE Directive requires that all the PPE products must carry the CE mark, which must be affixed in a permanent fashion. Note that it's always better to provide a digital CE label to the supplier, as they might use a wrong format or miss the label.
You shall also specify dimensions, position, color, and print for the labeling, both for the product, packaging, and user manual.
CE Documentation
Under any CE marking directive, including the PPE Directive, importers are required to prepare the required documentation and submit it to the concerned authorities before placing the products in the EU market.
Declaration of Conformity (DoC)
The EU Declaration of Conformity is the document in which the manufacturer or importer declares that the products comply with all the essential requirements of the applicable EU legislation.
The following is a checklist of what should be contained in the DoC:
Produce identification/SKU (e.g. Hockey Elbow Protector SKU 156)
Product features
Name and address of the manufacturer/importer
List of EN standards or directives
Location
Responsible individual
User Manual
The PPE Directive also requires that the user manual must accompany the products and be displayed to the end-users. The following content should be included in the user manual:
1. Installation guide to the product
2. Introduction to the components of product
3. Safety instructions
4. Operation instructions
5. Disposal of the wasted-product
We recommend including the CE mark in the user manual for users' information
Technical File
Lastly, importers must also create a technical file, which provides information on the design, manufacture, and operation and any other necessary details of the product to demonstrate its compliance with the applicable regulation.
Test Report
All the test reports concerning the product must be included in the technical documentation file.
General Product Safety Directive (GPSD)
The General Product Safety Directive (GPSD) provides a battery of general safety guidelines for all products sold in the EU, even if no specific mandatory EN standards apply.
The GPSD requires that all products imported and sold in the European Union pose no harm to the human body. Importers shall perform a risk assessment and create the relevant documentation, taking into account the possible risks for consumers, including kids.
When it comes to sportswear, it's important to assess if the product poses any safety hazards to the wearer or people around. This is the case even if no specific standards apply to the product. You still need to use common sense when designing sportswear products and take all potential hazards into consideration.
GPSD Testing
Importers need to guarantee the safety of their imported products and performing lab testing against specific EN standards, even if they are voluntary, is often the safest way to comply with the guidelines.
EN Standards
EN Standards are generally voluntary to follow unless explicitly mandated by a certain regulation. Importers can choose to adhere to EN Standards for their imported products or treat such standards as safety guidelines for the safety of the products.
Examples of EN standards relevant for sportswear
EN ISO 20932-1 – Determination of the elasticity of fabrics. Strip tests
EN ISO 20320 – Protective clothing for use in Snowboarding
You can search for additional EN standards for relevant products on shop.bsigroup.com.
EN testing
EN Standards testing is a common practice for general products imported to the EU. Therefore, importers can arrange such tests from lab-testing companies such as SGS, Intertek, QIMA, or TUV.
Textiles Labeling
If the sportswear products contain more than 80% by weight of textile fibers, such as t-shirts or yoga pants, then your products should be labeled with the correct fiber composition (e.g. 100% Cotton or 100% Polyester).
Fiber content labels must be stitched in a proper fashion that does not come off easily.
You should also consider having the following content on the labels, which shall be permanently affixed to the product:
Fiber composition
Care instructions
Member state official language
Some member states of the EU require products to have care labels and size labels. We recommend adding them to the products.
Non-textile parts of animal origin
If your products have the composition of leather, such as leather fitness gloves, whether it be genuine or fake leather, you should specify it on the label.
Label file
Before you can start mass-producing your product, you shall provide a vector graphic file to your supplier, typically in .ai or .eps format, showing how the correct content of the labels and how they should be stitched or printed on the product and product packaging.
Label Information
Importers should provide the following information to the manufacturers/suppliers:
Label specifications
Materials of the labels
Color
Stitch methods
We suggest importers include care label graphics to the tech pack provided to the manufacturers/suppliers.
Directive 94/62/EC: Packaging Regulations
The Directive 94/62/EC regulates product packaging materials in the European Union, setting up the requirements concerning materials, and recycling of packaging waste. All packaging imported to the EU must comply with this directive.
Heavy Metals Restrictions
Directive 94/62/EC limits the concentration of heavy metals, including lead, mercury, hexavalent chromium, and cadmium in packaging materials to the limit of 100 ppm by weight. Materials such as printing inks and dyes on product packaging should be compliant with this directive.
Importers should hire third-party lab testing companies such as SGS, Intertek, TUV, or QIMA, to test on the packaging for related products.
Additional Packaging Information
1. Materials for product packaging should be easy for the process of collection, reuse, and recycling
2. Any applicable marks or symbols for the products should be displayed on the product packaging