The Personal Protective Equipment (PPE) Directive/Regulation covers everything from sunglasses and safety goggles to dishwashing gloves and footwear. In this guide, we list products covered by the PPE directive and some exemptions.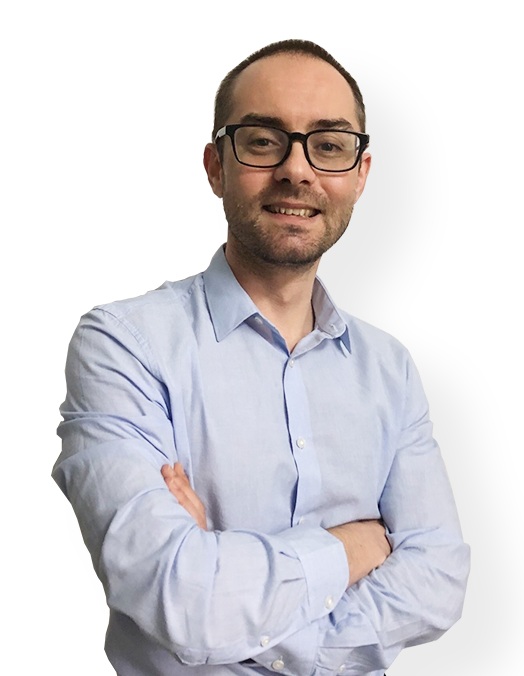 We Help Brands & Importers With Product Compliance (US & EU)
Book a free consultation call today with Ivan Malloci to learn how we can help you with:
Product Requirements Lists
Product Certification
Product & Packaging Labeling
Lab Testing
What is the PPE Directive?
The PPE Directive/Regulation applies to all products that a person can wear or use to protect against potential hazards, both at home and in the workplace. Note that all products covered by the PPE directive must also be CE marked.
It's also important to mention that products used in a workplace may sometimes be classified as PPE, while similar products used for the home are not. That said, some products (e.g. Sunglasses) are always classified as PPE regardless of the specific usage.
Sunglasses
All sunglasses products including those intended to be used at home or in leisure activities are covered under the scope of the PPE Directive. As such, sunglasses must comply with the essential health and safety requirements of the directive.
Most of the sunglasses are classified as category I under the PPE Directive unless they are intended to be used in extreme environments such as laboratories or construction sites.
EN standards
EN 12311 – Test methods for sunglasses and related eyewear
EN 12312 – Sunglasses and related eyewear Sunglasses for general use
Examples
Sport sunglasses
Movie glasses
Prescription sunglasses
UV protection sunglasses
Fashion sunglasses
Safety Goggles
Safety goggles are designed and used for protection against one or more risks to users' health or safety, therefore, they must comply with the PPE Directive. For instance, laser safety goggles used for laser wavelength and power protection.
Safety goggles are usually classified into categories II and III depends on its application to different hazards, such as chemical splashes, laser radiation, and flying debris.
EN standards
EN 1938 – Goggles for motorcycle and moped users
Examples
Laboratory goggles
Welding goggles
Blowtorch goggles
Motorcycle goggles
Scuba diving goggles
Protective Masks and Respirators
Protective masks and respirators are commonly used to protect users from hazardous such as smoke and dust inhalation in the workplace, hence, must also comply with the PPE Directive.
Due to the wide range of applications, protective masks and respirators can be classified in classes II or III. Therefore, you shall first determine the category of your PPE, then comply with requirements for the manufacturer's production, quality system, and involvement of the notified body. However, note that respirators usually belong to class III.
EN standards
EN 143 – Respiratory protective devices — Particle filters — Requirements, testing, marking
EN 149 – Respiratory protective devices — Filtering half masks to protect against particles
Examples
FFP1, FFP2 and FFP3 masks and respirators
N95 and N99 masks and respirators
Dust masks
Smoke masks
Supplied-air respirators
Safety Ear Muffs and Ear Plugs
The EU PPE Directive also covers hearing protection since workplace noise is also a significant health risk to humans. Hence, safety ear muffs and earplugs placed in the EU market shall comply with the PPE Directive.
However, earplugs that are not designed to protect against hazards, such as earplugs for sleeping, flying, or swimming are not considered as personal protective equipment. Therefore, for these specific products is not necessary to comply with PPE Directive.
EN standards
EN 352 – General requirements for ear-plugs
Examples
Foam earplugs
Custom-molded earplugs
Thermal earmuffs
Acoustic earmuffs
Helmets
Protective helmets including industrial helmets and bicycle helmets are usually classified under category II in the PPE Directive. With that said, helmets that are used to protect against hazards must comply with the PPE Directive.
There are some EN standards of helmets to help ensure the safety requirement under the PPE Directive, such as EN 13087 and EN 16471.
EN standards
EN 13087 – Test methods for the resistance of protective helmets
EN 16471 – Firefighter helmets for wildland fire fighting
Examples
Bicycle helmets
Climbing helmets
Construction hard hats
Protective Gloves
The PPE Directive covers gloves that are designed to protect from hazards such as cuts, chemical burns, and abrasion. For instance, chemical protective gloves and mechanical gloves must comply with requirements under the PPE Directive. However, gloves thought to be used at home to protect against non-extreme conditions, for instance, gloves to washing the dishes, are not covered by the directive.
In addition, EN standards such as EN 16350 and EN 12477 can help ensure the safety requirement of different applications under the PPE Directive.
EN standards
EN 16350 – Electrostatic properties of protective gloves
EN 12477 – Protective gloves for welders
Examples
Kevlar gloves
Butyl rubber gloves
Aluminized gloves
Puncture-resistant gloves
Vibration-resistant gloves
Protective Vests and Gowns
The PPE Directive also covers personal protective garments (e.g. medical protective gowns) that are intended to protect against hazardous such as transmittable infection in the blood.
Further, the PPE Directive also covers safety vests used for higher visibility, and it shall comply with the PPE Directive before placing it in the EU market. For high visibility clothing, there are some EN standards that specify the clothing requirements, such as EN 13998 and EN 13795.
EN standards
EN 13998 – Protective clothing against cuts and stabs by hand knives
EN 13795 – Surgical clothing requirements and test methods
Examples
High visibility safety vests
Skeleton safety vests
Medical gowns
Hospital isolation gowns
Protective Footwear
Protective footwear is subject to the PPE Directive. As such, safety footwear such as electrical hazard footwear and steel insole footwear shall comply with the requirements stated under the PPE Directive.
Most PPE footwear products are under category II, and they are required to determine the level of risks against and choose a notified body for verification. Further, if the protective footwear products are used for lethal or irreversible risks, then they fall under category III, and you shall additionally define an annual control system for safety reasons.
EN standards
EN 13634 – Protective footwear for motorcycle riders
EN 20347 – Occupational footwear
Examples
Safety-toed footwear
Steel insole footwear
Metal instep footwear
Electrical hazard footwear
Products Exempted from the PPE Directive
Not every personal protective equipment product is covered under the PPE Directive. Here we list some exemption of the PPE Directive as below:
1. PPE designed to be used for self-defense, such as personal deterrent weapons
3. PPE designed for private use to protect against atmospheric conditions
4. PPE helmets and visors designed for users of two-wheeled or three-wheeled motor vehicles
Additional Resources
1. Personal Protective Equipment (PPE) directive