Shoes and footwear imported and manufactured in the European Union are subject to various regulations and standards. In this guide, we cover Directive 94/11/EC, EN standards, GPSD, REACH, the PPE regulation, and other compliance requirements.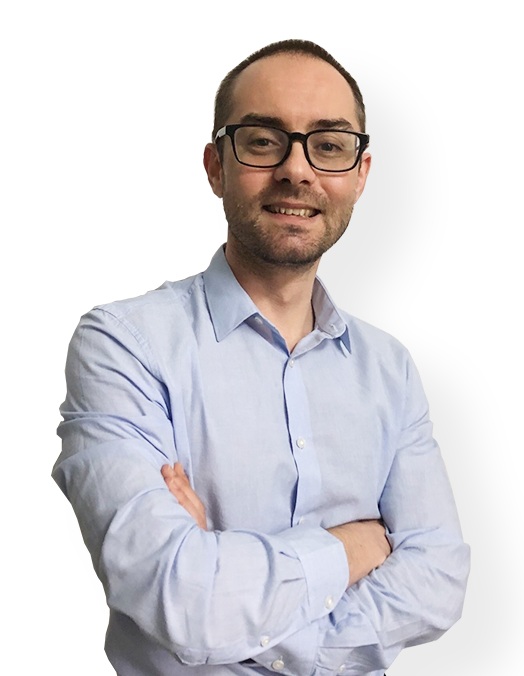 Do you need help with product compliance? (EU & US)
Request a free consultation call today with Ivan Malloci to learn how we can help you with:
Product Requirements Lists
Product Certification
Product & Packaging Labeling
Lab Testing
Directive on labelling of materials used in footwear (94/11/EC)
Directive 94/11/EC sets requirements for labelling footwear materials and components sold in the EU.
Product scope
The directive covers several different types of footwear, including the following:
a. Ordinary indoor or outdoor flat or high-heeled shoes
b. Boots of various lengths
c. Various types of sandals, sports shoes, and casual footwear
d. Special sports footwear (e.g. ski boots, cycling shoes, ice or roller skating footwear)
e. Dancing slippers
f. Single-piece footwear
g. Occasionally heel-less overshoes
h. Disposable footwear with applied soles
i. Orthopaedic footwear
Labelling requirements
The directive requires the label to provide consumers with information about what the following parts of the footwear are composed of:
The upper
The lining and sock
The outer sole
Information about the specific materials used can be provided using pictograms or written information such as:
Leather
Coated leather
Textiles
Materials comprising at least 80% of the surface area, or 80% of the outer sole's volume, must be mentioned on the label. If more than one material is used but none of the materials accounts for at least 80%, you must provide information about the composition of at least the two main materials used in the footwear.
Personal Protective Equipment (PPE) Regulation
Personal protective equipment (PPE) are products that consumers can wear to protect themselves from various hazards. To ensure the protection of consumers, the EU developed the Personal Protective Equipment (PPE) Regulation, which covers how PPE is designed, manufactured, and marketed throughout the EU.
Importers and manufacturers are mandated to comply with the requirements in the regulation, either directly, or by using harmonised standards, which offer a presumption of conformity.
Product scope
The regulation generally covers PPE, which also includes protective footwear. PPE has been classified into three different categories, according to the offered level of protection. Below we provide some examples, focusing on footwear.
Category I
Category I covers protective footwear that guards against minimal risks such as superficial mechanical injury or benign atmospheric conditions, and includes products such as the following:
a. Shoes that protect the wearer against natural UV radiation
b. Motorcyclists' boots for professional use that protect against climatic conditions
c. Light footwear
d. Sports shoes and associated accessories
Category II
Category II covers protective footwear that protects against risks not listed in Categories I and III, and includes products such as the following:
a. Shoes that protect the wearer against artificial UV radiation
b. Motorcyclists' footwear for which additional protection is provided
c. Shoes that protect against static electricity
d. Snow- and ice spikes to protect the foot and to protect against slipping
Category III
Category II covers protective footwear that protects against risks that may pose irreversible harm or even result in death, and includes products such as the following:
a. Footwear designed to protect against high voltages
b. Footwear designed to protect against temperatures of 100°C and above, and -50°C and below
c. Footwear designed to provide limited protection against hazardous substances
Harmonised standards
The EU has established several harmonised EN standards that cover PPE footwear. Here are a few examples:
a. EN 13634 – Protective footwear for motorcycle riders – Requirements and test methods
b. EN 13832-2 – Footwear protecting against chemicals
c. EN 15090 – Footwear for firefighters
d. EN ISO 17249 – Safety Footwear with resistance to chain saw cutting
Labelling requirements
Under the regulation, PPE is required to carry labels that include the following:
a. CE mark (permanently affixed on the product, the packaging or documentation)
b. Product traceability label (e.g. product ID, importer/manufacturer address and contact information)
c. Usage instructions
d. Notified Body identification number (for Category III footwear)
e. A pictogram or marking that warns against the risk from which the PPE is meant to protect
Documentation requirements
The regulation requires importers and manufacturers to prepare documentation such as the following:
Declaration of Conformity (DoC)
EU type-examination certificate (for footwear that falls under categories II and III)
Technical file
Test reports
User instructions
Notified Bodies
The involvement of a Notified Body is mandatory when importing and manufacturing protective footwear classified as Category II or Category III. The Notified Body must generally review the DoC, technical documentation, and label files.
Further, they are also responsible for managing the testing program in order to verify compliance with all applicable EN standards and other requirements.
You can find a list of Notified Bodies for PPE on the EU website. That being said, not all Notified Bodies for PPE are able to help with protective footwear.
Risks
Protective and work footwear manufactured outside the European Union are not made to comply with the requirements outlined in the PPE Regulation by default. Importers must, therefore, assess if the product is compliant before placing an order, and should also book lab testing for the sake of verifying compliance.
REACH
The Regulation, Evaluation, Authorisation, and Restriction of Chemicals (REACH) Regulation limit the levels of chemicals, particularly heavy metals and other pollutants, in consumer products, including footwear and packaging.
Footwear importers and manufacturers should pay attention to the materials used for manufacturing their products and the potentially hazardous substances they may contain.
Product scope
REACH covers multiple categories of consumer products, which include items such as the following:
Textile footwear
Polyester shoes
Substances of Very High Concern (SVHC)
REACH includes the Substances of Very High Concern (SVHC) Candidate List, which contains substances that may cause negative and irreversible harm to the human body and the environment.
If your product contains more than 0.1% by weight of any SVHC, you should notify ECHA by registering your products and substances in the SCIP database.
Examples of SVHCs that may be present in footwear include phthalates such as those listed below:
Bis (2-ethylhexyl) phthalate (DEHP)
Benzyl butyl phthalate (BBP)
Dibutyl phthalate (DBP)
Diisobutyl phthalate (DIBP)
Annex XVII
Annex XVII and the SVHC lists are similar in that they both restrict the usage of many chemicals and substances under REACH. However, substances in Annex XVII have varying restriction levels, and some are banned while others are restricted (e.g. 0.1% by weight).
Sometimes the restriction for some substances covers any product that falls under the scope of REACH, and sometimes it only covers certain products.
For example, Annex XVII restricts the usage of azodyes in footwear and other products. The maximum allowable concentration level for azodyes is 0.003% by weight if the footwear consists of textile or leather.
Lab testing
Before selling footwear in the EU, it is important to ensure that the products comply with relevant regulations, such as REACH, by sending footwear samples for testing at internationally-recognised third-party laboratories.
This guide provides additional details concerning REACH lab testing.
Testing companies
Importers and manufacturers can order REACH testing from companies such as the following:
QIMA
Intertek
SGS
TÜV SÜD
You can find more companies in this guide.
Risks
Materials used to manufacture shoes, sandals and other footwear are not necessarily REACH-compliant by default. Synthetic fabrics, leather parts, zippers, buttons, and other parts may contain excessive amounts of chemicals and heavy metals.
Most footwear manufacturers in China and Vietnam don't have access to test reports for every single material and component used. As such, third-party lab testing is the only way to verify if your product is REACH compliant.
General Product Safety Directive (GPSD)
The European Union developed the General Product Safety Directive (GPSD) to ensure that imported or manufactured products are safe to use before they are placed on the EU market, including footwear.
Importers and manufacturers can comply with the directive through the usage of harmonised standards, which provide a presumption of product conformity with the technical requirements of the directive.
In situations where no harmonised standards exist for a product or its category, other EN, national, or international standards may be used instead.
Product scope
The GPSD covers footwear, as well as a variety of other product categories, such as the following:
Bicycles
Gymnastic equipment
Requirements
The GPSD requires importers, and manufacturers to provide information that facilitates efficient product traceability and minimises risks for consumers. We list a few examples of items that might be required:
Product traceability labelling
Risk assessment report
User manual
Technical file
Test reports
EN Standards
Footwear (General)
EN standards can be applied to ensure the safety and quality of products such as footwear, even if said standards are not harmonised under any specific directive or regulation, such as the GPSD.
Examples
Below we list a few examples of EN standards that cover footwear:
a. EN 12222 – Footwear – Standard atmospheres for conditioning and testing of footwear and components for footwear
b. EN 12745 – Footwear – Test methods for insoles – Heel pin holding strength
c. EN ISO 22776 – Footwear – Test methods for accessories: Touch and close fasteners – Shear strength before and after repeated closing
d. EN ISO 22649 – Footwear – Test methods for insoles and insocks – Water absorption and desorption
e. EN ISO 19574 – Footwear and footwear components – Qualitative test method to assess antifungal activity (growth test)
Children's Footwear
As mentioned in the section above, EN standards can be used to assess the safety of products such as footwear, even if such standards are not harmonised under any directive or regulation.
Though according to our knowledge, no specific EN standards exist for children's footwear, other EN standards may still apply to these products. For example, SATRA Technology has noted that standards from the EN 71 series may apply to assess the safety of children's footwear.
Examples
Although the EN 71 standards series focuses on the safety of toys and covers chemicals and heavy metals, flammability, mechanical properties and more regarding toys, some standards in the series may apply to testing footwear and its components. Here are some examples:
a. EN 71-1 – Safety of toys – Mechanical and physical
b. EN 71-3 – Safety of toys – Migration of certain elements
Directive 94/62/EC on Packaging and Packaging Waste
Directive 94/62/EC regulates the use of chemicals in product packaging materials and the disposal of packaging waste. The directive is also applicable to the footwear packaging sold in the EU market.
Heavy Metals Restrictions
The directive requires that hazardous substances in the packaging, most notably heavy metals such as lead, mercury, and cadmium, must not exceed the prescribed limit.
You can contact a third-party lab for ensuring the compliance of your packaging. Labs that perform packaging materials testing include Intertek, SGS, and QIMA.
Extended Producer Responsibility
The Extended Producer Responsibility (EPR) is an EU policy that requires importers and manufacturers to take responsibility for what happens to their products' packaging when they reach the post-consumer stage, by contributing a fee to an EPR organisation that collects and recycles their product packaging.
Even if EPR applies to all EU countries, each country has its own way of dealing with packaging waste. Examples of EPR organisations include the following:
Citeo (France)
EcoEmbes (Spain)
REPAK (Ireland)