Planning to import and sell leather bags, wallets, jackets or other leather products in the European Union? In this article, we cover the EU regulations, including labeling, certification, and testing requirements that are applicable to leather products.
Mentioned Products
Leather shoes
Leather wallet
Leather bags
Leather clothing
Leather furniture
Leather watch straps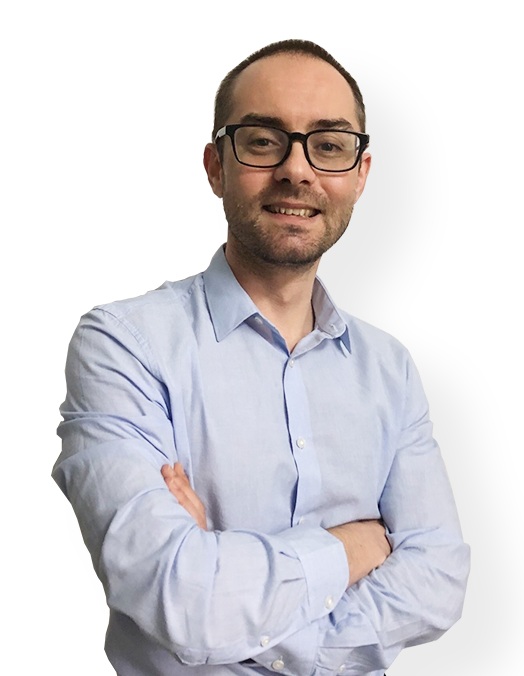 We Help Brands & Importers With Product Compliance (US & EU)
Book a free consultation call today with Ivan Malloci to learn how we can help you with:
Product Requirements Lists
Product Certification
Product & Packaging Labeling
Lab Testing
General Product Safety Directive (GPSD)
The General Product Safety Directive (GPSD) aims at protecting consumers' health and safety. It is applicable to any product that is placed on the EU market – either by European manufacturers or businesses importing products from outside the EU. The GSPD is also applicable to leather products, including furniture, shoes, and bags.
GPSD requires that importers and manufacturers assess product safety and risks to ensure that the product is not posing risks or threats to consumers. This assessment shall not be limited to adult consumers, but also the usage and behavior of children and infants.
Indeed, the risk profile is very different when importing basic products like wallets, compared to potential fire hazards such as furniture. That said, you must consider general safety regardless of the type of leather product you're selling.
GPSD Documentation
We recommend importers to create a risk assessment document for their leather products to prevent accidents and health issues.
GPSD Testing
GPSD does not require third-party lab testing. However, you can still work with a testing company to test your product and verify general product safety.
CE Marking
If your product is covered by any CE marking directives, you are required to have the CE marking on your product. However, the GPSD is not a CE marking directive itself.
REACH
REACH is a regulation that applies to the substances contained in products manufactured or imported into the EU. REACH restricts chemicals, heavy metals, and pollutants in all consumer products including leather wallets, shoes, jackets, furniture covers, and other related products.
It is illegal to import leather products to the EU if the materials contain excessive amounts of substances regulated by REACH. Further, some leather products are treated with coatings that sometimes contain excessive amounts of restricted chemicals and heavy metals.
Here are a few examples of regulated substances:
Mercury
Cadmium
Lead
Leather dust
Substance of Very High Concern (SVHC)
SVHC list all restricted substances under REACH regulation. The European Chemicals Agency (ECHA) updates the list on a non-regular basis., Note that only a third-party lab testing can allow you to assess if your product contains an excessive amount of substances regulated by REACH.
Lab testing
REACH compliance testing can be performed by testing companies, such as QIMA, TUV, Bureau Veritas, and SGS.
You shall instruct your supplier about the REACH compliance requirements and book third-party testing before the product is shipping to the EU.
Testing companies
Here are some well-known companies offering REACH compliance testing of leather and other materials:
TUV
Intertek
C&K Testing
SGS
QIMA
You can find more companies in this guide.
Costs
REACH testing can cost $200 per material, however, the exact quotation depends entirely on the number of different colors, material, and product type.
Learn more
Find more information about REACH lab testing in this guide.
Risks
Artificial leather (e.g. PU) may contain excessive amounts of REACH regulated substances, such as lead and mercury. This is also the case for coatings, dyes and printing inks used on authentic leather.
Leather Furniture Regulations
There are two types of furniture standards applicable to leather furniture in the EU, harmonized standards and national standards. Both standards apply to leather furniture sold in the European Union.
Notice that the applicable regulations depend on the following factors:
Type of furniture (e.g. upholstered, non-upholstered)
Material (e.g. Cover fabric, foam, and other filling materials)
Area of usage (e.g. Residential, commercial or public usage)
Harmonized Standards
EN 1021-1: Ignition source smoldering cigarette (Link)
EN 1021-2: Ignition source match flame equivalent (Link)
National Standards
National standards may apply in addition to the harmonized standards. Here are some examples of national standards in the EU:
DIN B1: Germany
NFP 92 – 503: France
BS 5852:1990: United Kingdom
CSR RF 1/75 A: Italy
We recommend you to confirm all applicable harmonized and national standards for your leather furniture by contacting your local authorities.
Furniture Flammability Lab Testing
Some testing companies such as Intertek, QIMA and Bureau Veritas, provide flammability testing services. We recommend you always book a third-party flammability testing for leather furniture products.
EU Leather Labeling Rules
The EU set up regulations for clothing and footwear labeling which are applicable to leatherwear and footwear.
In addition, some EU member states such as France and Italy have introduced national labeling systems for certain leather products.
a. Leather Clothes
The textile products' labeling regulation states that the use of leather must be clearly labeled on the products. For example, if necessary you shall include a notice in the label that specifies that your product "Contains non-textile parts of animal origin."
Additionally, you must also follow the basic labeling requirements of textile products and provide the following information:
General product information
Material content
Warning label
User instructions
Care label
The label should be attached or printed permanently on the products and visible to consumers.
b. Footwear
The labeling of leather shoes is regulated by Directive 94/11/EC (Footwear Directive). The leather shoe label should include the information as below:
Material description of the footwear
Written indications for leather
Country of origin
The label must be visible, securely attached to at least one article of footwear in each pair.