Product compliance software and SaaS tools can help you assess applicable standards and regulations, manage substances, create labels files and certificates, lab testing, and other aspects of the process. In this guide, we list some of the leading software and SaaS solutions in the product compliance space.
Price notice: The pricing examples in this guide may be outdated and are not actively monitored by Compliancegate.com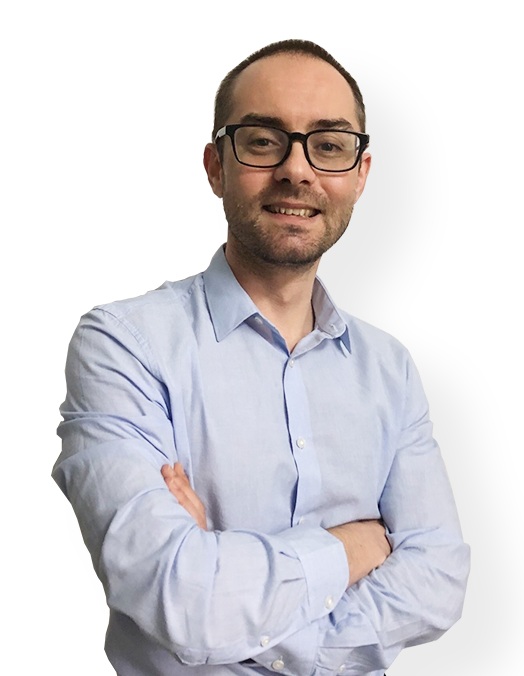 Do you need help with product compliance? (EU & US)
Request a free consultation call today with Ivan Malloci to learn how we can help you with:
Product Requirements Lists
Product Certification
Product & Packaging Labeling
Lab Testing
Toxnot
Toxnot allows manufacturers, suppliers, and other parties in the supply chain to collaborate within the same platform to manage the product development and compliance process.
The software helps customers to uncover chemical hazards throughout the supply chains, find ingredient alternatives, digitize and store Safety Data Sheets (SDS), and create label files. It also sends notifications to the user when covered regulations, such as RoHS, REACH, or California Prop 65, are updated.
Pricing Examples
Free version
Professional version ($500/month)
Team version ($825/month)
Enterprise version (Flexible price based on customization)
Product Categories
Furniture
Electronics
Chemicals
Apparel
Consumer goods
Construction materials
Standards/Regulations
OEKO-TEX
EU Conflict Minerals Regulation
Key Features
Store data, information, and documents
Create sustainability reports and compliance letters
Product portfolio analytics
SDS screening and review
Create a "Declare Label"
Location: 301 S Howes St #565, Fort Collins, Colorado 80522, United States
Stendard Solution
Stendard Solution helps companies from the industry of medical devices, food, and personal protective equipment to set up and maintain a Quality Management System (QMS). Users can create documents, manuals, and templates that comply with ISO and Singaporean standards.
Stendard Solution allows users to upload documents or synchronize them from Google Drive. Users can then make changes and review the documents in accordance with the ISO or Singaporean standards, following the guidelines offered by the platform. The software also enables users to display history edits to avoid confusion and facilitate team collaboration within the same document.
Pricing Examples
Free version
Starter version ($250 /month)
Professional version ($700 /month)
Enterprise version ($1,400+/month)
Product Categories
Personal protective equipment
Food products
Medical devices
Standards/Regulations
ISO 9001 – Quality management systems – Requirements
ISO 13485 – Medical Device Quality Management System
ISO 22000 – Food safety management
ISO 27001 – Information Security Management System (ISMS)
ISO 45001 – Occupational Health and Safety Management System
SS 620 – Good Distribution Practice for Medical Devices (Singapore)
SS 506 – Occupational Safety and Health Management System (Singapore)
Key Features
Create ISO/SS compliant documents
Create ISO-related manual and templates
Generate user manuals
E-signature functionality
Location: ARC380, 380 Jalan Besar, #13-06, Singapore 209000
Compliance Gate Platform
Disclaimer: The Compliance Gate Platform is a platform developed by us
The Compliance Gate Platform is an all-in-one compliance solution helping importers, Amazon sellers, brands, and export manufacturers understand and manage various parts of the compliance process. Here are some examples of what you can do:
Create product compliance requirements lists
Create documents/certificates
Create product and packaging label files
Book lab testing and upload test reports
Learn more
Location:14/F, China Hong Kong Tower, 8 Hennessy Rd, Wan Chai, Hong Kong S.A.R (China)
SmartCert
SmartCert by Comply Express provides an integrated suite of tools and solutions to help manufacturers, importers, and distributors from the electronic and electrical industry to achieve product compliance. The covered scope includes the EU, US, and Gulf region's regulations.
Users can generate compliance strategy review reports, Declarations of Conformity (DoC), test plans, and identify regulatory requirements in accordance with the different regulations or standards.
Pricing Examples
1-20 employees (£50/month)
21-70 employees (£100/month)
71-250 employees (£200/month)
251-1,000 employees (£500/month)
1,000+ employees (£1,000/month)
Product Categories
Electronic toys
Household appliances
Lamps
Electrical accessories
Digital displays
Standards/Regulations
Key Features
Generate CSR (Compliance Strategy Review)
Generate Declaration of Conformity
Document storage and management
Keep track of due diligence evidence
Keep track of harmonized standards for the products
Indicate the product progress level attained
Allow users to manage more than 1,000 products simultaneously
Location: Unit C2 Coalport House, Stafford Court, Stafford Park 1, Telford, TF3 3BD, United Kingdom
CPSIA Ready
CPSIA Ready is a product compliance management software that gives manufacturers and importers the ability to effectively collaborate with each other and comply with the requirements of the Consumer Product Safety Improvement Act (CPSIA).
CPSIA Ready provides a dashboard that shows the compliance progress of each product. It helps users to generate compliance documents such as Children's Product Certificates, create test and production plans templates, and keep track of the latest regulatory changes. Users can arrange their priorities and tasks according to their schedules.
Standards/Regulations
Key Features
Send compliance certificates to retailers and distributors
Managing material changes
Storing test reports and compliance documentation
Production track
Location: West Chester, PA 19381, United States
Safexpert
Safexpert by IBF allows users to create risk assessments, DoC, instruction manuals, and other CE-related documents for machinery. The platform provides step-by-step guidance to help users evaluate relevant standards, and prepare required documents and files according to the EU requirements.
Safexpert also allows users to quickly identify design risks using a risk graph and take actions systematically.
Pricing Examples
Basic plan: €780 – €3,859/year
Add-on services: €40 – €1,630/year
Product Categories
Machinery
Partly completed machinery
Low voltage electronics
Interchangeable equipment
Removable mechanical transmission devices
Standards/Regulations
Low Voltage Directive
ATEX Directive
EMC Directive
RoHS Directive
EN 60204-1 – Safety of Electrical Equipment of Machines
EN ISO 11553-1 – Safety of Machinery – Laser Processing Machines
ISO 12100 – General principles for design – Risk assessment and risk reduction
Key Features
Evaluate relevant standards and directives
Perform risk assessments
Compile technical documentations
Perform internal manufacturing control
Create Declaration of Conformity
Location: Heilbronner Str. 150, 70191 Stuttgart, Germany
UL Safety Management Software
UL has developed safety management software solutions that can help manufacturers and employers enhance their abilities to manage worksite safety, prevent and report incidents.
PURE® Safety
PURE® Safety is a safety management software developed by UL to prevent incidents in the workplace. It allows employers and managers to:
a. Schedule, track, and monitor facilities performances, including incidents types and frequency
b. Identify risks, log incidents, analyze causes and take corrective actions
PURE® OHS
PURE® OHS is a platform that can be accessed through web browsers and mobile devices, which allows employees to submit incidents quickly and send automated notifications to their employers or colleagues.
This software enables the quick announcing of incidents, which decreases the procedures and time to report the incidents through traditional reporting systems.
PURE® OHS also helps employers to manage the Employee Health and Safety (EHS) data and produce OSHA-compliant reports.
Standards/Regulations
Key Features
Instant incident report
Employee training
Generate OSHA-compliant reports
Location: Northbrook, Illinois, United States
Texbase
Texbase is cloud software that provides management solutions for manufacturers and importers of the textile industry. It allows users to manage yarns, fabric, colors, documentation, and lab testing within a single dashboard.
The platform also allows users to streamline the creation of certificates such as CPC, and to manage their Corporate Social Responsibility Programs.
Further, users can gain real-time visibility in tracking production status to reduce inventory issues, mitigate disruptions, and accelerate speed to market.
Pricing Examples
Small and medium-sized companies ($195/month)
Enterprise (customizable plan along with premium support)
Product Categories
Standards/Regulations
CPSIA
EU Conflict Minerals Regulation
Corporate Social Responsibility Programs
Key Features
Materials and testing management
Lab dip, print, and yarn dye management
Create CPC
Manage and monitor Corporate Social Responsibility programs
Location: 895 Technology Blvd. Ste 202, Bozeman, Montana 59718, United States
Teklynx
Teklynx is a labels and barcodes creation software that assists users in generating labels that comply with industry standards. The label creation functionality covers the industries of food and beverage, nutritional supplements, automotive, medical devices, and more.
Teklynx enables users to comply with the requirements of the US FDA 21 CFR, the EU Medical Devices Regulation, the Produce Traceability Initiative, and other regulations.
Also, Teklynx allows users to print HIBC and GS1 barcodes with support for thermal transfer printers.
Product Categories
Food and beverage
Electrical and electronics
Chemicals
Pharmaceutical
Medical device
Automotive
Shipping and logistics
Cannabis
Standards/Regulations
FDA 21 CFR
Medical Device Regulation (MDR)
Energy Labelling Framework Regulation
Drug Supply Chain Security Act (DSCSA)
Food Safety Modernization Act (FSMA)
Produce Traceability Initiative (PTI)
GS1 standards
AIAG standards
Key Features
Create Unique Device Identification (UDI) labels
Create Globally Harmonized System (GHS) labels
Create Medical Device Regulation (MDR) labels
Create nutrition facts labels
Create food allergen labels
Create beverage labels
Location: Glendale, Wisconsin, United States
Link Services
Link Services is a project management and compliance software designed by Green Arrow Labs for manufacturers and companies of the textile and clothing industry. It enables users to manage material procurement, chemical substance testing, and certificates in one single platform.
Link Services allows users to import bills of materials, manage product SKUs and create relevant documentation, such as General Certificates of Conformity (GCC).
The software also allows users to log the chemical substances present in each component or material and compares them to the chemical concentration limits set by relevant regulations.
Product Categories
Standards/Regulations
CPSIA
REACH
OEKO-TEX
Bluesign
Eco-Passport
Key Features
Bill of materials, materials management
Precision testing and sourcing
Product certificates management
Generate General Certificates of Conformity (GCC)
Location: 1204 Village Market Place, Suite #195, Morrisville, North Carolina
Product Compliance Suite
Product Compliance Suite by Assent Compliance is software that helps companies fulfill their obligations according to various product compliance regulations, such as REACH and CPSIA.
Product Compliance Suite allows the users to sync their internal PLM (Product Lifecycle Management) and ERP (Enterprise Resource Planning) systems to create bills of material and other documents in a standardized format.
Also, users can review the list of substance concentration limits and labeling requirements under applicable regulations in the EU or the US.
In addition, users can get restricted substance alerts once there are new requirements so that they can determine the proper and safe material composition of their products.
Product Categories
Electronics
Automotive parts and components
Medical devices
Industrial equipment
Standards/Regulations
REACH
Waste Framework Directive
Medical Device Regulation
RoHS Directive
CPSIA
California Proposition 65
Toxics in Packaging
Toxic Substance Control Act
Key Features
Material sourcing
Collect data throughout the supply chain
Generate risk reports
Product development scheduling
Location: 525 Coventry Road, Ottawa, Ontario, K1K2C5, Canada
RegulatoryOne
RegulatoryOne by Veeva is a software that helps companies to comply with chemical substance restriction regulations. Users can create Safety Data Sheet (SDS), and Relation Data System (RDS) using the pre-configured repository.
They can also access templates to create, revise, store and manage a wide range of documents according to the different regulations (e.g. REACH, FDA). These documents include product spec sheets, artwork, SDS, and study reports.
Product Categories
Chemicals
Cosmetic and personal care products
Food and beverage
Standards/Regulations
Key Features
Regulatory document creation management
Regulatory supplier compliance management
Location: 131 Av Charles de Gaulle 92200 Neuilly sur Seine, France
SpheraCloud
SpheraCloud is a chemical inventory management software that helps users to track chemical inventory information and maintain compliance with regulatory requirements, including REACH and the SEVESO Directive for Technological Disaster Risk Reduction.
The centralized data collection system allows the users to monitor quantities and locations of materials across different business facilities and databases. For example, users can track materials composition, properties, inventory estimates, and other information to create documents such as SDS more efficiently.
Product Categories
Standards/Regulations
REACH
SEVESO Directive
Emergency Planning and Community Right-to-Know Act (EPCRA)
Control of Major Accident Hazards Regulations (COMAHR)
Globally Harmonized System (GHS)
Key Features
Provide SDS templates for 50+ countries
Managed chemical substances
Location: One Prudential Plaza, Chicago, IL 60601, United States
Gensuite Product Stewardship Software
Gensuite Product Stewardship Software facilitates collaboration among different segments, including compliance, sourcing/procurement, engineering, quality, EHS, and sales.
It allows users to maintain and monitor global product regulatory compliance and chemical requirements for their products, parts, and materials. Users can also schedule periodic tasks and obligations, assign responsibility to team members or suppliers with email notifications, and track report status inside the platform.
Additionally, users can report substances in the SCIP (Substance of Concern in Products) using the format accepted by ECHA's system.
Product Categories
Standards/Regulations
REACH
California Proposition 65
Waste Framework Directive
RoHS
Key Features
Regulations overview
SDS management
SCIP Database Reporting
Location: Not mentioned
Chemical Safety Software
Chemical Safety Software by EcoOnline allows users to upload and store Safety Data Sheets (SDSs). The software extracts the data from the SDS and indexes it to make them easily searchable.
The software also allows users to create compliant risk assessment reports associated with chemical usage according to the COSHH (Control of Substances Hazardous to Health Regulations).
It also informs provides access to the employees about chemicals to which they might have been exposed in the workplace instantly via the mobile app.
Product Categories
Standards/Regulations
REACH
CLP Regulation
Control of Substances Hazardous to Health Regulations
Key Features
Chemical management
SDS management
Location: Rockland House, View Road, Rainhill, Merseyside, L35 0LF, UK
Ideagen
Ideagen is a manufacturing quality management software that helps companies to maintain operational integrity in line with applicable industry (eg. ISO) or national standards. It decreases the companies' efforts and time in finding, translating, and interpreting compliance information related to standards such as ISO 9001 or ISO 45001.
It also helps users to manage their audit records digitally by offering a visual task tracking dashboard available to every team member.
Product Categories
Consumer products
Pharmaceutical products
Standards/Regulations
ISO 9001 – Quality management systems
ISO 45001 – Occupational health and safety management
ISO 13485 – Quality management systems
Key Features
ISO compliance
British Retail Consortium compliance
MHRA and FDA compliance
Location: Ruddington, Nottingham, United Kingdom
CE Tool
CE Tool helps users to determine applicable CE marking directives and regulations for their products. The user can then generate declarations of conformity, label files, and risk analysis based on the product type.
Currently, the use of the CE Tool is free of charge with no limit to the number of product files. The company only charges for additional services such as document check and advice after the user has created the documents using the tool.
Pricing Examples
249,50€ per product for the document check-up fee
Product Categories
Electronic products
Home appliances
Lamps and luminaries
Toys
Medical products
Machinery and assemblies
Pressure equipment and systems
Standards/Regulations
Key Features
Create DoC
Create label files
Generate risk analysis report
Location: Generaal Foulkesweg 90, 6703 BZ WAGENINGEN, The Netherlands
iPoint Compliance
iPoint Compliance provides product compliance solutions starting from the beginning of the product life cycle process for industries of apparel and footwear, machinery, and automobiles.
iPoint Compliance allows users to integrate data from multiple external sources and systems such as:
IMDS (International Material Data System)
BOMCheck
PDM (Product Data Management)
PLM (Product Lifecycle Management)
ERP (Enterprise Resources Planning)
EHS (Environment, Health, Safety Strategy)
The user can then use iPoint Compliance to create and analyze SDS and assessment reports, based on the imported data.
Pricing Examples
Basic: 2 users/Free
Essential: 5 users/450€ per month
Professional: 10 users/900€ per month
Enterprise: Unlimited users/flexible price
Product Categories
Apparel and footwear
Electronics
Glasses
Semiconductor
Pharmaceutical
Standards/Regulations
REACH
RoHS
Waste Framework Directive
California Proposition 65
End of Life Vehicles Directive
Key Features
Check product portfolio for SVHC, REACH Annex XIV and Annex XVII
Impact analysis and volume calculation of SVHC
Create SDS
Location: Ludwig-Erhard-Str. 58 · 72760 Reutlingen, Germany
Klaes CE-Generator
Klaes CE-Generator helps users to create and analyze the required documents under the EU Construction Products Regulation.
When a user submits an inquiry to the Klaes CE-Generator, the system sends the product information to the Institut für Fenstertechnik Rosenheim (IFT). After being evaluated by the experts, which review the information manually, the software creates the required documents in the correct format. This includes label files and Declarations of Performance.
Pricing Examples
Consultation and calculation efforts: 140 €/hour
Product Categories
Standards/Regulations
Construction Products Regulation
Key Features
Create label files
Create Declaration of Performance
Location: Wilhelmstraße 85 – 87, D-53474 Bad Neuenahr-Ahrweiler, Germany
EU Declaration of Conformity
EU Declaration of Conformity is a free web application developed by CE-Marking Assistant, designed to help manufacturers, importers, or distributors to create and maintain their Declaration of Conformity (DoC).
Once the user selects a product category, toys, for example, the software provides the template of the corresponding DoC, which contains instructions and explanations on how to create a compliant document.
The users can also search for relevant EN standards relevant for their product, within the repository of the CE-Marking Assistant, which can then be added to the DoC.
Pricing Examples
Product Categories
Toys
Medical devices
Machinery
Electronics
Measure instruments
Personal protective equipment
Lifts
Standards/Regulations
Radio Equipment Directive
Electromagnetic Compatibility Directive
Low Voltage Directive
Machinery Directive
Toy Safety Directive
Personal Protective Equipment Directive
Lifts Directive
RoHS
Key Features
Create Declaration of Conformity
Location: Malta
GreenCheck Software
GreenCheck Software by APA Engineering provides compliance solutions for companies producing chemicals or chemical-containing products. The software covers REACH, SVHC, RoHS, California Proposition 65, and other chemical regulations.
GreenCheck allows users to upload data from external sources such as excel sheets, to create documents including bills of material, and supplier collection reports.
Users can also create warning files and get updates on covered regulations, or submit substances information to the SCIP database.
Product Categories
Toys
Children's products
Jewelry
Clothing
Home decors
Standards/Regulations
REACH
RoHS
California Proposition 65
Waste Framework Regulation
Conflict Minerals Regulation
Key Features
Assess risk and provide compliance strategies
Identify new regulations or regulation changes
Supply chain analysis and collection of declarations
Identify warning label requirements
Chemical testing analysis
Location: Birkenstrasse 20, D-63512 Hainburg, Germany
C2P Compliance Knowledge Management Platform
The C2P Compliance Knowledge Management Platform provides a database that allows users to monitor the latest changes on regulations and standards. Users can also set up specific email alerts, to receive the updates directly in their inbox.
Through the product management dashboard, they can also assess what products fall under the scope of each covered regulation, such as the Battery Directive or the Toy Safety Directive.
C2P allows the users to manage their products by topics or regions. The users can learn more about the requirements for their products such as marking and labeling, materials, testing, and reporting.
Product Categories
Toys
Apparels and clothing
Footwear
Electronic and electrical products
Personal protective equipment
Automotives
Standards/Regulations
REACH
Battery Directive
Toys Safety Directive
RoHS
California Proposition 65
Key Features
A repository containing more than 60,000 regulations and standards
Tailored email alerts with advanced warning of proposed regulations and changes
Information and updates on the fines, recalls, reputational damage, and delayed or failed shipments
Location: Unit 9, Eastgate Avenue, Eastgate Business Park, Little Island Cork, Ireland
beCPG
beCPG is a Product Lifecycle Management (PLM) software for food, beverage, cosmetics, and personal care products management. beCPG enables users to develop their product spec sheets according to ingredients, formulations, nutritional profiles, chemical substances, using the instructions provided by the software.
The software also allows the creation of packaging labeling and other elements of the product portfolio. Currently, beCPG helps users manage regulations in over 70 countries (e.g. USA, Canada, Australia, France, Germany).
Product Categories
Cosmetics and personal care products
Food and beverage
Standards/Regulations
Key Features
Product specification creation
Bill of materials management
Generate technical data sheets
Examination on applicable regulations and standards
Location: Montrouge, Ile de France
Standards Management Software
Beuth, the national standardization body of Germany, has developed several administrator tools to help users manage their products according to the regulations and standards, including the Standard Management Software.
Through the software, users can quickly find suitable standards for their products, and track updates of the relevant standards.
It also works as a document administration platform, allowing users to customize their standard package and decide the list of standards they want to purchase from Beuth.
Pricing Examples
Up to 25 standards: €85/year
Up to 150 standards: €285/year
Up to 300 standards: €483/year
Up to 500 standards: €739/year
Up to 750 standards: €1025/year
Up to 1000 standards: €1269/year
For each additional 1000 standards: €905/year
Product Categories
Materials
Electronics
General consumer goods
Standards/Regulations
Key Features
Examination on regulations and standards
Standard procurement and management
Standards updates tracking
Location: Am DIN-Platz, Burggrafenstraße 6, 10787 Berlin, Germany
Substantio
Substantio is a software that helps users to manage materials and substances used in their products, by allowing them to import BOM (Bill of Materials) data from ERP (Enterprise Resources Planning) or PLM (Product Lifecycle Management) systems in CSV or XLS files.
The users can then define their own substances list, compare the level of substances present in their products against the lists or restricted substances set by regulations such as REACH, RoHS, and California Prop 65, and generate substance compliance reports for team members and customers.
Product Categories
Electronics
Toys
Cosmetics
Standards/Regulations
REACH
Battery Directive
RoHS
Packaging and Packaging Waste Directive
California Proposition 65
Toxic Substance Control Act
Key Features
Import bill of materials from ERP or PLM system
Identify hazardous substances in the products
Compliance gradings against REACH, RoHS, California Prop 65
Generate substance compliance reports
Location: Not mentioned
Compliance Map
Bicester Innovation Centre is a British company that develops and sells software that helps companies in the consumer-facing industries to comply with requirements regarding chemical substances regulations such as REACH o RoHS.
The destined market audience of Bicester Innovation Centre are mainly manufacturers, retailers, and distributors from the European Union and the United States.
REACH Compliance Map
REACH Compliance Map specializes in helping customers in achieving REACH compliance for their products. The company monitors any changes by ECHA concerning the SVHC candidate list, ensuring that the information in its database reflects the latest state of regulation.
It also allows the users to generate custom material declaration forms. The material declaration reports generated from REACH Compliance Map comply with the industry standards, such as:
a. IPC 1752A – Materials Declaration Data Exchange Standards
b. IEC 62474 – Material Declaration for Products of and for the Electrotechnical Industry.
SCIP Compliance
SCIP Compliance helps users to identify the need for SCIP submission, which arises when a product contains one or more SVHC above 0.1% by weight, collecting and storing data, and submit notifications to ECHA.
RoHS Compliance Software
The RoHS Compliance Software provides support for EU, China, India, UAE, and other RoHS regulations. It can be integrated with the user's PLM or ERP system to easily import bills of materials (BOM), and assess the level of restricted substances against RoHS restrictions.
Product Categories
Clothing and textiles
Toys
Children's products
Electronics
Furniture
Standards/Regulations
REACH
Waste Framework Directive
RoHS Directive
WEEE Directive
Key Features
Monitor SVHC list constantly and inform the users of the latest changes
Gather REACH, and RoHS related data through email workflows, portals, and system-to-system integrations
SCIP Database substances submission
Generate compliant material declaration reports
Location: Bicester Innovation Centre, Telford Rd, Bicester, OX26 4LD., the United Kingdom
Product Manager
Product Manager by Cosmetri is a software that is designed to streamline the development, operation, and management processes for cosmetics and personal care companies. The software helps users to manage their products from R&D formulation, regulatory compliance confirmation, testing, and the final production process.
The Product Manager clarifies the checklists and numerates the suggested steps the users should follow, in order to achieve compliance. It also filters raw materials and substances property tags (e.g. organic, halal, or vegan) to assist the users during the research and development stage.
Pricing Examples
Starter: €41/month
Business €108/month
Enterprise: €242/month
Product Categories
Standards/Regulations
Key Features
Assist in R&D formulation development
Testing management
Material requirements planning
Packaging design and development
Cost calculation
Location: Bülowstraße 66 10783 Berlin Germany
Quality Management Software
Greenlight Guru's cloud-based Quality Management Software is designed to simplify the CE Marking compliance process for medical devices.
It helps the users to identify applicable harmonized standards and create technical files and Declarations of Conformity. In order to do so, it provides templates that users can fill in with device descriptions, wiring and circuit diagrams, a list of standards applied, instruction manuals, or test reports.
Product Categories
Standards/Regulations
Medical Device Regulation
Key Features
Determine the classification of the device
Assist in preparing a CE marking technical file or design dossier
Assist in preparing a Declaration of Conformity
Location: 601 S Meridian St Suite 500, Indianapolis, IN 46225, the United States