The Restriction of Hazardous Substances (RoHS) Directive restricts chemicals and heavy metals in electronic products imported to or manufactured in the European Union. Ensuring compliance requires lab testing at some level in the supply chain – be it the final assembled product, individual components, or even raw materials. In many cases, importers opt for a combination of these.
In this guide, we explain what you must know about RoHS lab testing options, costs, substance limitations, compliance risks, Amazon requirements, and more.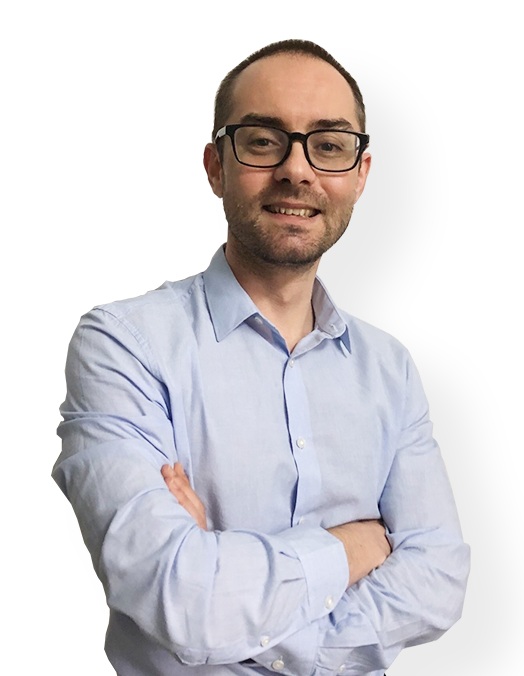 We Help Brands & Importers With Product Compliance (US & EU)
Book a free consultation call today with Ivan Malloci to learn how we can help you with:
Product Requirements Lists
Product Certification
Product & Packaging Labeling
Lab Testing
What is RoHS testing?
The purpose of RoHS testing is to verify if an electronic component contains excessive (i.e. above the set limits) amounts of restricted heavy metals, flame retardants, and phthalates. Here's an overview:
Lead (Pb)
Mercury (Hg)
Cadmium (Cd)
Hexavalent chromium (Cr6+)
Polybrominated biphenyls (PBB)
Polybrominated diphenyl ether (PBDE)
Bis(2-ethylhexyl) phthalate (DEHP)
Butyl benzyl phthalate (BBP)
Dibutyl phthalate (DBP)
Diisobutyl phthalate (DIBP)
At the time of writing, the limit is set to 0.1% – except for cadmium, which is subject to a 0.01% limitation. Keep in mind that the list of and limits of restricted heavy metals, phthalates, and other substances have changed in the past – and can change in the future.
Which products require RoHS lab testing?
RoHS is applicable to electronic products. This includes CPUs, ICs, connectors, PCBs, solder, wires, and other electronic components. It also includes coatings, casings, and other non-electrical parts.
As such, RoHS lab testing is applicable to the following products:
Consumer electronics
Household appliances
Machinery
Quartz watches
Electronic toys
AC adapters
Powertools
Is RoHS lab testing mandatory?
The RoHS Directive broadly requires that importers and manufactures 'ensure' compliance with the set substance limitations. Third-party lab testing is the most straightforward way to do so.
That said, things are a bit different in the electronics industry, as a large share of the electronic components and materials on the market are already RoHS compliant. Hence, it may not be necessary to provide third-party lab test reports if your supplier can provide test reports from their component suppliers.
However, this is easier said than done as many electronics manufacturers don't have access to such documentation.
RoHS Lab Testing Costs
RoHS testing costs depend on the number of components that must be subject to testing. Below follows an example for an electronic toy one of our customers submitted for RoHS testing earlier this year:
---
RoHS XRF Screening & Chemical Testing (1-50 Components): 280 USD
RoHS Phthalate Testing: 200 USD
---
Note that the XRF and chemicals testing quotation covers up to 50 components. Further, REACH lab testing can also overlap with some RoHS substance tests.
Ultimately, the more components your products consist of, the higher the RoHS lab testing fee.
How do I know which RoHS tests are required?
My recommendation is that you leave this assessment to a reputable testing company, such as QIMA, Intertek, or TUV Rheinland. Third-party testing companies keep track of updates to the list of restricted substances and changes to the limits.
Can I get a RoHS test report from my manufacturer?
Some electronics manufacturers may be able to provide RoHS lab test reports for certain components. That said, such test reports are normally issued on behalf of the component suppliers.
This can be problematic, as manufacturers are sometimes unable or unwilling to provide component purchase receipts that link your product to the allegedly RoHS tested components.
As such, importers are often left with RoHS product testing as the only option. Yet, test reports for some components can still reduce the need to test all components – thereby cutting the overall testing cost.
How do I ensure that our supplier only procures RoHS compliant components?
The first step is to instruct your supplier to exclusively procure RoHS compliant components. Some component suppliers may offer the same components as both RoHS and non-RoHS. Don't take it for granted that the supplier always procures RoHS compliant components based on the assumption that your supplier should be aware of the RoHS Directive in the European Union.
There are a few methods to assess that your supplier actually has procured RoHS compliant components:
1. Request component supplier test reports
2. Request component receipts from your supplier
3. Send an inspector to check if the component cartons are RoHS labeled. This is not an official compliance mark but used to ensure that RoHS and non-RoHS components don't get mixed up.
4. Inform your supplier that all components will be RoHS tested prior to balance payment and shipment (this puts pressure on the supplier to actually purchase RoHS components).
You may also want to manage component purchases directly with the component suppliers, rather than go through an OEM manufacturer. This setup gives you more control of the process and allows you to check test reports provided directly by component suppliers – while you can also be sure that the OEM manufacturer ultimately uses their RoHS compliant components.
What can happen if I don't have a RoHS test report?
Here are two examples:
1. The customs authorities may reject clearing your product for importation. I am aware of one case in which the German customs authorities rejected an inbound shipment of wristwatches from China.
2. Market surveillance authorities may investigate your product at some point. While non-RoHs components don't represent an immediate safety risk – they can still request test reports or even send your product for testing.
Is RoHS testing required for Amazon sellers?
Amazon requires all sellers to ensure that their products are fully compliant with national compliance requirements in each respective marketplace. Hence, if you sell electronics on any of the Amazon marketplaces in the EU, RoHS compliance is mandatory.
Amazon regularly issues compliance document checks, which may also include RoHS test reports. Failing to provide a RoHS lab test report when requested is likely to result in the permanent removal of the concerned product.
RoHS Test Report Sample