When it comes to product compliance, one of the biggest obstacles facing importers and exports is the cost of lab testing. Third-party lab testing can cost a hundred dollars, or tens of thousands, depending on the number of applicable regulations, required tests, number of products, materials, and colors.
That said, there are ways to keep costs under control, but only if you have a basic understanding of how the lab test costs are structured.
In this article, you will learn how testing companies price their testing services, and what you can do to keep them down to a certain extent.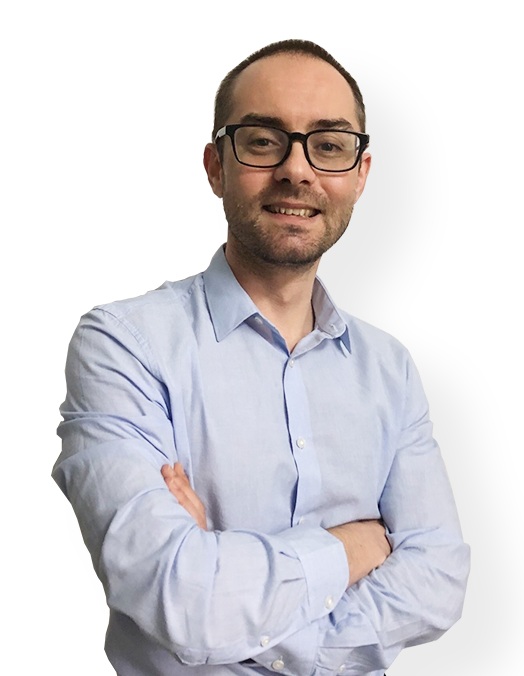 Do you need help with product compliance? (EU & US)
Request a free consultation call today with Ivan Malloci to learn how we can help you with:
Product Requirements Lists
Product Certification
Product & Packaging Labeling
Lab Testing
Chemicals & Heavy Metals Material Testing
Substance regulations, such as REACH and California Proposition 65, apply to essentially all consumer products. For example, REACH restricts the amount of lead, cadmium, and mercury. Products containing levels of restricted substances above the set limits cannot be sold in the EU.
Compliance can be verified through third-party lab testing, which is paid for on a material test basis.
As such, you're charged for each material and color that you need to get tested. Therefore, costs increase when you have a larger number of different materials and colors to get lab tested. That said, it's sometimes possible to group various colors of the same material in one test, which reduces the overall testing cost.
Chemicals and heavy metals material testing can range from less than a hundred dollars to several thousand depending on the number of materials and colors. The testing costs also depend on the number of tests necessary per material. That can vary from just a single test to as many as five.
Further, some materials are more expensive to test than others. This, in turn, depends on the number of 'risk substances' that the lab needs to check for the material.
Food Contact Materials (FCM)
Kitchen utensils, food packaging, and other FCMs are generally subject to specific restrictions concerning chemicals and heavy metals – including migration of said substances to food or beverage.
FCM lab testing costs generally depend on the applicable regulations, which in turn is decided by the materials. Keep in mind that many food contact products may contain various materials – for example, stainless steel and plastic parts. The same also applies to composite materials, such as bamboo and melamine composites.
In short, the lab testing costs are largely decided by the number of different materials and components.
Toys & Children's Products
CPSIA (USA) and the Toy Safety Directive (EU) regulates various aspects of toys and other children's products. Here are a few examples:
Physical and mechanical properties (e.g. buttons and sharp edges)
Chemicals and heavy metals
Flammability
Product labels
As such, testing costs are dependent on the following:
The number of different materials and colors (as explained above)
Whether the product has certain parts (e.g. plastic beads, buttons, zippers)
The design of the product (e.g. edges)
If the product is flammable
If certain labels are required
It's impossible to give a reference pricing point for children's products as a whole. It all comes down to product design, materials, features, and overall risk.
Electronics
Electronics product testing covers not only electrical safety but also electromagnetic compatibility and radio communications. Further, the Restriction of Hazardous Substances (RoHS) Directive also restricts heavy metals in all electronics components and solder.
The more testing your electronic device requires, the more it will cost. Here's a breakdown:
1. Is the electronic product a battery-powered device or powered by an AC adapter? (If the latter, you may also need to get the AC adapter tested).
2. Is the electronic product WiFi, Bluetooth, 3G, LTE, 5G, or GPS enabled? (If yes, then additional testing is often needed).
3. Is electromagnetic compatibility necessary or required? (Perhaps not for a small battery-powered device, but likely so for machines or large LED displays, for example).
In short, larger electronic devices with wireless communications and AC adapters cost a lot more to test than small battery-powered devices.
How to reduce your lab testing costs
Lowering your testing costs requires that you first understand the basics of lab test pricing structures. That's what the first part of the article is about. In this second part, I also explain what measures you can use to significantly reduce your testing cost.
Option 1: Reuse materials and colors
As mentioned, testing costs increase when you use a larger number of materials and colors. As such, you can achieve significant cost reductions by using the same materials and colors on more than one product.
Option 2: Avoid product changes
It's often tempting to make design, material, or component changes to existing products – either developed by your company or a manufacturer. That said, existing test reports and other compliance documents (e.g. Children's Product Certificate) are often invalidated if you change the design, material, components, or even the color. In other words, don't make product changes unless absolutely necessary.
Option 3: Focus on one country or market at a time
Product regulations often refer to specific national or harmonized product standards, which in turn require lab testing. As such, your testing costs can double if you intend to get your product lab tested according to both the European Union and United States product standards.
If you then keep adding other countries to that list, such as Australia, China, Japan, and Canada, your testing costs go up even more.
Keep in mind that this can be the case even if the applicable standards are nearly identical. In other words, focus on one country or market at a time if you want to keep costs reasonable.
Option 4: Obtain test reports from component and material suppliers
There are times when you can actually use existing test reports held by suppliers. Take quartz watches for example. Most quartz movements are manufactured by Japanese and Swiss companies, such as Citizen (Miyota), Seiko, and Ronda. Their movements are tested and compliant with the RoHS directive, which restricts heavy metals in all components.
This is also the case for other components. Why get a battery tested when you can procure battery directive (also a heavy metals regulation in the EU) compliant batteries from Sony or Samsung?
Likewise, you can also procure brand name AC adapters.
Even if "brand name" components can be more expensive, it's often the exact opposite when you factor in what you save on lab testing fees.
Option 5: Carefully check your lab test quotation
It's not unheard of that testing companies include voluntary tests in their quotations. For example, you want to think twice before you spend 300 dollars on EMC testing for a simple quartz watch. What makes this problematic is that many testing companies don't declare which tests they deem to be mandatory and which they deem to be optional.
As such, you may want to compare quotes from different testing companies, and involve an outside expert to look at their respective list of suggested tests.
Be cautious though before you start questioning their assessment. You surely don't want to remove mandatory tests from your list.
FAQ
Can I ask my supplier to cover the lab testing costs?
Third-party lab testing is almost always paid for by the buyer. If we assume that the supplier would actually cover this cost, then the result would be a higher unit price.
Keep in mind that manufacturers are not compliance experts. They are not obliged to cover or subsidize the lab testing fees for the same reasons they don't cover your shipping costs.
Further, it's essential that you book testing directly. Otherwise, you'll receive lab test reports in your supplier's company name, which can be problematic.
What is the cheapest lab testing company?
Legit lab testing companies are not the cheapest. There are plenty of less reputable testing companies on the market that can always offer a lower price than their legit competitors. That being said, there can be differences between certain companies. It's always a good idea to contact 3 or 4 companies to compare prices.
Why is lab testing so expensive?
Conducting third-party testing requires access to both expensive equipment and qualified personnel. Further, the testing processes can often be both time consuming and complicated.
When all is considered, I don't think that testing fees are outrageously expensive. As explained in this article, there are also many ways to reduce your testing costs.