Planning or import or manufacture supplements in the European Union? In this guide, we cover the basics of substance restrictions, labeling, notification, documentation, and lab testing requirements for a range of supplements products in the EU.
Supplements are considered as food products in the EU and are mainly regulated by Directive 2002/46/EC – which we cover in more detail in this guide. That said, other regulations may apply if the supplements contain colorants or sweeteners.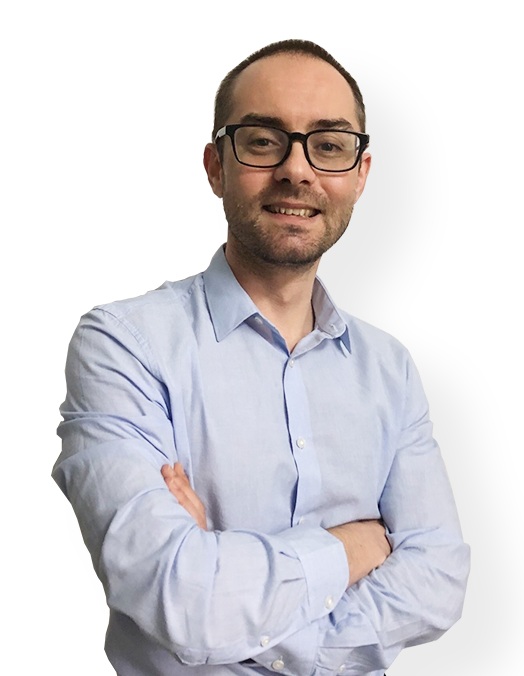 We Help Brands & Importers With Product Compliance (US & EU)
Book a free consultation call today with Ivan Malloci to learn how we can help you with:
Product Requirements Lists
Product Certification
Product & Packaging Labeling
Lab Testing
Mentioned Products
Vitamins tablets
Vitamins powders
Zinc pills
Calcium pills
What substances are regulated as supplements?
Directive 2002/46/EC is the main directive regulating supplements and defines them as foodstuff that is intended to supplement the normal diet and contains concentrated nutrients, that is vitamins or minerals, or other substances with a nutritional or physiological effect.
Annex I of the Directive lists the only vitamins and minerals that can be used to manufacture supplements – see the next section of this guide for some examples.
Supplement forms
Supplements can be manufactured in different forms, including the following:
Capsules
Pastilles
Pills
Tablets
Powders
Examples
Here we list some specific examples of supplements:
Vitamin D tablets
Vitamin B12 powders
Calcium pills
Iron capsules
Note that other substances present in the supplements, such as amino acids, essential fatty acids, or herbal extracts, might be regulated by other food regulations such as the General Food Law, the Food Additive Regulation, and national EU member state regulations. Also, medicinal supplements are not covered by Directive 2002/46/EC and fall under the scope of Directive 2001/83/EC instead.
Food Supplements: Directive 2002/46/EC
Directive 2002/46/EC aims at ensuring a high level of protection for consumers by setting out substance restrictions and labeling requirements for supplements sold in the EU.
Substance Restrictions
Importers and manufacturers shall only use vitamins and minerals listed in Annex I for the manufacture of food supplements, otherwise, the food supplement cannot be imported and sold in the EU.
Below we list some examples of listed vitamins and minerals:
Vitamin B1
Vitamin C
Biotin
Iron
Calcium
Zinc
Also, Annex II lists the specific forms that might be used for each vitamin or mineral. Here we feature two examples:
Vitamin B1
Thiamin hydrochloride
Thiamin mononitrate
Thiamine monophosphate chloride
Thiamine pyrophosphate chloride
Vitamin C
L-ascorbic acid
Sodium-L-ascorbate
Calcium-L-ascorbate
Potassium-L-ascorbate
L-ascorbyl 6-palmitate
Magnesium L-ascorbate
Zinc L-ascorbate
Note that although, as already said, supplements might also include other substances, at the moment the Directive doesn't lay down specific rules about them. However, other Directives or national regulations concerning such nutrients might still apply.
Labeling and Warnings
Articles 6-9 of Directive 2002/46/EC lays out the labeling requirement for food supplements, including net content and warning statements.
Ingredients and Net Content
Importers must include the names of the categories of nutrients and the net content information on the product label. Also, importers must include the exact amount of supplement included in the product, and provide a recommended daily consumption amount of their supplements (e.g max. 100 mg per daily dose).
Importers can choose to declare the ingredients and net content label in either numerical or graphical form. In either case, the information must be visible and legible to consumers.
Warning and Statements
Directive 2002/46/EC sets out the warning label requirements for supplements, which might include information such as:
a. The recommended daily dose shall not be exceeded
b. The food supplements should not be used as a substitute for a varied diet
c. The products should be stored out of the reach of young children
Other EU Food Regulations
Supplements are considered as food products and, as such, might fall under the scope of several food regulations.
In this section, we introduce some regulations that might apply to your supplements, especially if they contain substances that are not covered by the Directive 2002/46/EC as, for example, colorants or artificial flavors.
General Food Law: Regulation (EC) 178/2002
The EU General Food Law provides principles and requirements in matters of food safety for all food products, including supplements. Below, we list some of the main requirements.
Food safety requirements
The regulation establishes that food shall only be placed in the market if it's considered safe.
Food can't be deemed safe if:
1. It is considered to be dangerous for human health
2. It is considered unfit for human consumption
Labeling requirements
The regulation set out the requirements on supplement label such as the following:
a. The label must include the quantity of nutritional or physiological active ingredients
b. The label must not mislead consumers in any way (e.g net quantity or other beneficial effects)
c. The label shall include information about the date of minimum durability/expiration of the supplements
Traceability Information
The label shall also include the identification of suppliers through all stages of production, processing, and distribution. Even though the regulation doesn't mention the specific information that shall be included, generally speaking, a traceability label shall include at least the following information:
Batch ID
Manufacturer/ Importer / Distributor name
Manufacturer/ Importer / Distributor postal address
Novel Food: Regulation (EC) 2015/2283
Novel foods are defined as any food that was not used for human consumption to a significant level in the past, which includes new substances used in supplements. The regulation lays down the following requirements for novel food:
General safety requirements
Procedure for determination of novel food
Authorization procedures
Notification requirements
Risk management requirements
If importers use substances that are classified as novel foods, then they shall comply with the regulation.
Specific Groups: Regulation (EC) 609/2013
Regulation (EC) 609/2013 covers food that has a medical purpose and that is intended for infants and young children. It also includes milk-based and cereal-based supplements. The regulation sets out both specific compositional and information requirements such as:
Food classification
Nutritional requirements
Documentation requirements
Labeling requirements
Precautionary requirements
If your supplement products are intended for children's medical purposes, this regulation provides guidelines to ensure food safety and importers shall comply with all applicable requirements.
Food Additives: Regulation (EC) 1333/2008
Regulation (EC) 1333/2008 covers additives added in food supplements, such as colorant, perseverant, or artificial sweeteners. The regulation sets out the specific conditions for each approved additives and provide a provision on:
Approved food additives list
Functional classes of food additives
The level of use of food additives
Rules on the labeling of food additives
Good Manufacturing Practices (GMP)
Even though neither Directive 2002/46/EC nor the General Food Law explicitly mentions them, following Good Manufacturing Practices might help to make supplements safer, by covering the complete cycle of production and quality control, including:
Product and process development
Production and packaging
Quality management system, such as ISO 22000
Personnel training
Laboratory testing
Notification Procedure
In order to facilitate efficient monitoring, Article 10 of Directive 2002/46/EC states that member states may require notification before placing the supplement products on the market. The notification procedure is different for each country, and some countries do not have a notification system for supplements yet (e.g. Sweden and Austria)
There are some general requirements that are applicable to all supplement notification procedures. For example, importers shall submit the information below in order to get approval:
Responsible party
Manufacturer identification
Production date
Ingredients list
Compliance proof for applicable regulations or standards
National Supplements Regulations
Supplement products must also comply with specific national legislations. In this section, we cover some examples of national regulations.
Germany
The German Food Supplements Regulation (NemV) specifies the list of allowed vitamins and minerals and labeling requirements for supplement products. The NemV also has a list of authorized fatty acids, herb extracts, and other nutrients.
The German Food and Feed Code of Law (LFGB) also applies to supplements. It provides a general provision on product safety and labeling requirements. For example, the supplements must be safe and the labeling information shall not mislead consumers in any way.
France
The Décret n°2006-352 regulates food supplements to be sold in France, by providing the general provisions, the composition, labeling, and declaration requirements of supplements. For example, only vitamins and minerals nutrients can be used in the manufacturer of food supplements.
Notice that importers must notify their food supplements to the DGCCRF (General Directorate for Competition Policy, Consumer Affairs, and Fraud Control). The notification procedure can be completed via the DGCCRF online platform – Teleicare.
Belgium
In Belgium, food supplements are regulated by three different Royal Decrees, which cover different supplement ingredient:
Royal Decree of 3 March 1992 – for nutrients
Royal Decree of 29 August 1997 – for plants
Royal Decree of 12 February 2009 – for other substances
These decrees cover the notification procedure, labeling requirements, vitamins, and minerals limitation, and a list of prohibited substances to be used in supplements.
Italy
The Italian Ministry of Health requires that supplements can only be imported after the notification procedure. Here are some regulations that are applicable for food supplements:
a. Legislative Decree no. 111 – Foodstuffs intended for particular nutritional uses
b. Legislative Decree no. 169 – Implementation of food supplements
c. Legislative Decree no. 109 – Labeling, presentation, and advertising of foodstuffs
Supplements Lab Testing
Substances testing of supplements requires specific and advanced technology, and most importers and manufacturers are not able to conduct such tests. As such, third-party lab testing is often the only way to verify if your supplements comply with the EU directive or regulations.
In general, testing companies can provide the following services to ensure supplement safety:
Nutritional tests
Microbiological tests
Contaminants tests
Food label reviews
Sampling and inspection
Below we list some reputable testing companies that provide supplement testing services:
SGS
Bureau Veritas
TÜV
ALS