Persistent Organic Pollutants (POPs) are chemical compounds that can be found in certain types of consumer products, such as apparel & textiles, upholstered furniture, and electronic components. POPs are restricted in the EU under the POPs Regulation.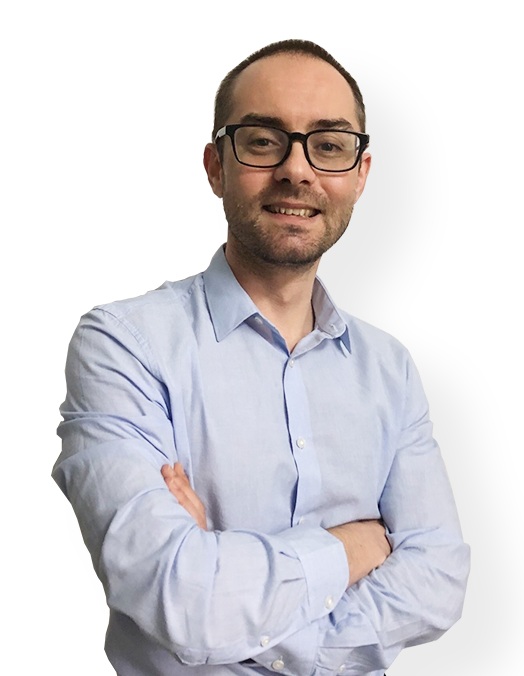 Do you need help with product compliance? (EU & US)
Request a free consultation call today with Ivan Malloci to learn how we can help you with:
Product Requirements Lists
Product Certification
Product & Packaging Labeling
Lab Testing
What are Persistent Organic Pollutants?
Persistent Organic Pollutants (POPs) are carbon-containing chemical compounds that are hard to break down by means of photochemical, biological, and chemical degradation.
The agriculture industry started to use POPs in the 1940s as an effective constituent to control pests and insects. Later, POPs were applied in plastic and rubber products, mainly as flame retardants.
POPs are semi-volatile, which means they can vaporize or be absorbed onto atmospheric particles and travel by wind or water. Another characteristic of POPs is their high solubility in lipids, which makes them easily accumulate in fatty tissues.
Human exposure to POPs is through the intake of contaminated food such as meat, seafood, and milk, that are rich in fat, or consumer products, such as textiles and packaging materials. Scientific researches have linked some human diseases to the exposure of POPs. These diseases include:
Endocrine disruption
Type II diabetes
Soft tissue sarcoma
Breast cancer
Lung cancer
Non-Hodgkin's lymphoma
In addition, POPs also pollute the soil, water, and air, as well as affecting the reproductive system and mating cycles of wild animals, such as polar bears and birds of prey like eagles, hawks, and owls.
For these reasons, starting in 2001, 183 states and the European Union signed the Stockholm Convention on Persistent Organic Pollutants, an international environmental treaty that aims at prohibiting or restrict POPs that are deemed dangerous for humans, animals, and the environment.
It's then the responsibility of each country to implement the bans and restrictions dictated by the Stockholm Convention. Here some regulations that currently restricts POPs:
Persistent Organic Pollutants Regulation (EU)
Biocidal Products Regulation (EU)
Toxic Substances Control Act (US)
Clean Air Act (US)
Clean Water Act (US)
Having said that, in some countries, POPs are still not effectively regulated and are still heavily used in the agriculture and the manufacturing industry. Even countries that have restricted POPs for several decades can still find the trace of POP elements, by the transmission of accumulated POPs in the food chain or the sedimentary of POPs in the soil.
Which products may contain Persistent Organic Pollutants?
POPs are used in many industries and products, including the following:
Paint
Carbonless copy paper
Fire-fighting foam
Hydraulic fluids
The sources of POPs in these products often come from deliberate addition, such as in the following industries:
a. PCDD and PCDF are used in the textile and leather industries to protect raw materials such as cotton, wool, or leather from pests and fungi
b. Dioxin compounds (e.g. dioxazines or phthalocyanines) is a by-product created during the process of paper bleaching
c. PBDEs is used in upholstered furniture foam as flame retardant
d. DecaBDE is used in some synthetic fabrics as a flame retardant
Also, POPs may be generated unintentionally during the treatment and finishing manufacturing processes, or when burning wastes (e.g. hexachlorobenzene, PCBs)
Which Persistent Organic Pollutants are restricted in the EU?
The EU POPs Regulation restricts the POPs that are listed by the Stockholm Convention and the Aarhus Protocol, which are two international treaties aiming at restricting the use of certain POPs.
In particular, the POPs Regulation classifies the use of POPs into four categories, of which the requirements are described in four different annexes.
Annex I: Prohibited POPs
POPs listed in Annex I are prohibited on manufacturing, placing on the market, and use, with exception specified in the exemption cases. These are examples of substances listed in Annex I:
PFOA
PFOS
PCB
Aldrin
Chlordane
Endrin
Note that Annex I also specifies exemptions, when relevant. For example, PFOS and PFOA are permitted in a concentration equal to or below to 0.001% and 0.0000025% by weight, respectively, when present as unintentional contaminants. Other exceptions might also apply.
You can learn more about PFOA and PFOS restrictions in this article.
Annex II: Restricted POPs
The Stockholm Protocol lists two substances as "restricted":
However, in the latest version of the POPs Regulations both substances are listed as "Prohibited" in Annex I, and Annex II doesn't list any substance.
Annex III: Substances that are subject to releases reduction provisions
Annex III concerns POPs that might be released into air, water, and land in an unintentional fashion, for example, due to incomplete combustion or chemical reactions. These substances are subject to release reduction provisions, and include:
PCDD/PCDF
PCB
PAHs
Pentachlorobenzene
Hexachlorobutadiene
Polychlorinated naphthalenes
Article 6 of the regulation specifies that it's the duty of each member state to draw up an inventory of such substances, and provide proposals to minimize their release into the environment, for example constructing new facilities that prevent their release during chemical processes.
Annex IV: Substances that are subject to waste management provisions
POPs listed in Annex IV are subject to waste management provisions. In particular, according to article 7, producers and holders of waste should avoid in any possible way that the waste gets contaminated by any substance listed in Annex IV, in a percentage above the specified concentration limit.
Below are examples of substance and their respective concentration limits specified in Annex IV:
Endosulfan: 50 mg/kg
SCCPs: 10,000 mg/kg
PCDD/PCDF: 10,000 mg/kg
Dieldrin: 50 mg/kg
Endrin: 50 mg/kg
Examples of Regulated Substances
Below we list some examples of POPs that are subjected to the requirements of either Annex I, II, III, or IV of the POPs Regulations.
| | | |
| --- | --- | --- |
| Substance | Products/Industry | Annex |
| PCDD/PCDF | Dyes in the textile and leather industry | Annex III and IV |
| Aldrin | Dyes in the textile, leather, footwear industry | Annex I and IV |
| PFOs | Surface coatings for carpets, furniture, waterproof apparel, and paper goods | Annex I and IV |
| Hexachlorobenzene | Production of rubber, wood preservation material | Annex I, III, and IV |
| PCBs | Paint additives in carbonless copy paper and plastics | Annex I, III, and IV |
| Alkanes | Flame retardants in plasticizers in vinyl plastics in construction materials | Annex I and IV |
| Dieldrin | Pesticide in the textile industry | Annex I and IV |
| Heptabromodiphenyl ether | Fire prevention materials, or additives/coatings in paints, textiles, plastics industry | Annex I and IV |
| Pentabromodiphenyl ether | Flame retardant in furniture, upholstered products, and foam-based packaging | Annex I and IV |
You can find the full list of regulated substances in the Annexes of the regulation or ECHA's website.
Is POP testing mandatory?
The regulation doesn't mention any mandatory testing requirements. However, since some types of POPs are banned or restricted, the only way to make sure that your product is compliant with the regulation is to perform the necessary chemical lab testing.
Are POPs covered by REACH?
Generally speaking, REACH's Annex XVII, which lists restricted substances, might cover some POPs that are still not regulated by the POPs Regulation.
However, in the case a substance included in REACH's Annex XVII is subsequently listed under the POP Convention, such a substance should be removed from REACH's Annex XVII and be regulated by the POPs Regulation instead.
How much does POP testing cost?
POP lab testing generally starts from around 100 USD per material. The more materials that need to be tested, the higher the cost. Here are a few examples of testing companies offering POP testing:
QIMA
Intertek
Eurofins
SGS
TUV Rheinland