Single-use plastics generally refer to certain types of disposable plastic products. For example, this includes everyday items such as plastic straws, cups, and shopping bags. That said, the single-use plastics are on the way out, and the European Union is taking the lead.
Keep reading, and learn what importers and manufacturers must know about single-use plastics regulations in the European Union.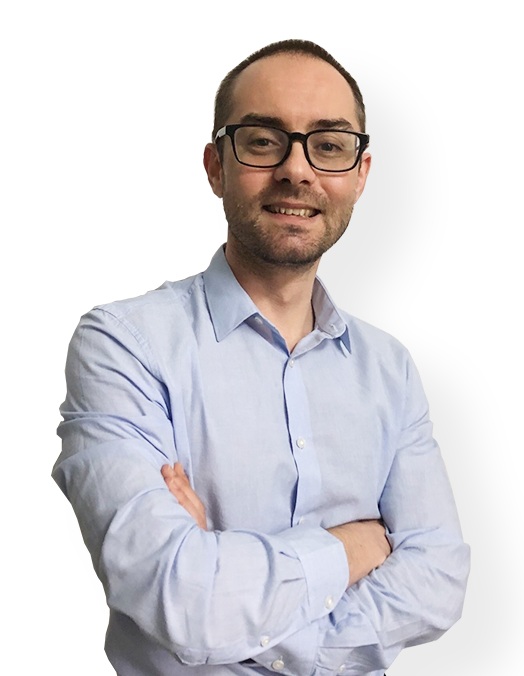 Do you need help with product compliance? (EU & US)
Request a free consultation call today with Ivan Malloci to learn how we can help you with:
Product Requirements Lists
Product Certification
Product & Packaging Labeling
Lab Testing
What is single-use plastic?
Single-use plastic products are wholly or partially made from plastic and are designed to be used only once or a short period of time before being disposed of. As you probably know, single-use plastic products are ubiquitous in the modern world and occupy a great proportion of everyday consumer wastes. Here some example:
Single-use plastic straws
Single-use plastic bottles
Single-use plastic cups
Single-use plastic food wrappers
Single-use plastic shopping bags
The production and consumption of plastics have increased more than 20 times in the past 50 years, ascending from 15 million tonnes in 1964 to 311 million tonnes in 2014.
According to the European Commission, nowadays around 80 to 85% of marine litter is composed of plastic products. 50% are single-use plastic items and 27% are fishing-related wastes, such as plastic fishing rods and fishnets.
The untempered consumption of plastic items not only affects humans but also destroys the habitat of terrestrial and marine creatures, leading to a catastrophic disaster to the health and existence of these animals. These are the main reasons for which more and more countries and markets, including the EU, are planning to gradually phase out the use of single-use plastics.
Are single-use plastics banned in the EU?
Certain types of single-use plastics are banned from July 2021. The prohibition is following the requirement of the Directive (EU) 2019/904, also known as the Single-use Plastic Directive, which establishes a single-use plastic products reduction plan.
Such a plan includes a list of measures that each member state shall gradually enact, including:
1. 2021: Complete ban of several single-use plastic products
2. After 2025: Beverage bottles with a capacity lower than 3 liters that mainly contain PET (polyethylene terephthalate) shall contain at least 25% of recycled plastic (on the average calculated for the bottle placed on the market of each member state)
3. After 2030: The abovementioned recycled plastic percentage on PET bottles shall rise to 30%.
Other than this EU harmonized directive, some countries in the EU have also enforced or will enforce laws and regulations aiming at reducing or prohibiting the use of specific single-use plastic products, including France, Austria, Italy, and Spain.
Which single-use plastics and products are regulated in the EU?
The Single-use Plastic Directive takes a gradual approach in reducing the impact of plastic products on the environment, via reduction of consumption and effective recycling methods.
For example, some types of single-use plastic products are explicitly prohibited after July 2021, some are required to be labeled with appropriate recycling or disposal methods information, and other plastic products are required to comply with the specification and material composition determined by the directive.
Specifically, Article 5 of the Single-use Plastic Directive stipulates that the following items made of oxo-degradable plastics or expanded polystyrene cannot be placed (e.g. imported or manufactured) in the EU market after July 2021:
Forks
Knives
Spoons
Chopsticks
Plates
Drink stirrers
Cups and other beverage containers made of expanded polystyrene
Take away food and beverage containers
Straws, excluding the ones made for medical use
Cotton bud sticks, excluding the ones made for medical use
Balloons sticks, excluding the ones made for medical use
Why are certain single-use plastics regulated?
Single-use plastic products are mainly regulated for ecological reasons, as they are deemed to be dangerous for the environment. Due to the sheer number and diversity of the single-use plastic products, the European Commission decided to focus efforts where they are most needed and reduce the use of single-use plastic gradually, starting from plastic products that pollute marine biology the most.
Hence, the main focus is to phase out commonly disposables such as plastic cutlery, cups, and straws.
The European Commission also chose to mainly focus on products for which there already exist reusable alternatives, such as cutlery. Conversely, they decided to (at least temporarily) exclude certain products from the ban, for which there are not many viable alternatives – such as food packaging.
Does single-use plastic products require specific labeling?
Certain types of single-use plastic products are mandated to comply with Article 7 of the Single-use Plastic Directive on marking requirements, bearing a harmonized mark and containing recycling information, which provides appropriate waste management and disposal methods for the products.
In addition, labels on single-use plastic products should also contain reminders for consumers about the negative impact of inappropriate waste disposal on the environment.
The four categories of products below are required to be labeled with the harmonized mark:
Beverages cups
Sanitary towels (pads), tampons, and tampon applicators
Disinfectant wet wipes
Tobacco products with filters
Which EU countries have national bans on single-use plastic?
Several countries have enacted or will enact specific regulations concerning the limitation or ban of single-use plastic products.
France has already banned single-use plastic bags available at the counter and plans to phase out additional single-use plastic products in the next decade. This includes disposable cutlery, stirrers, styrofoam containers, and packaging for fruits and vegetables.
Starting from January 2020, Austria has also implemented the national law on banning plastic bags.
Some other EU countries and cities have also similar plastic bans or voluntary programs encouraging the disuse of plastic products, such as Germany, Spain, and Italy.
How do I know if my product is single-use plastic?
First of all, importers and manufacturers should clear out the definition for "single-use plastic". You may look for the answer in the Single-use Plastic Directive, which defines single-use plastic as products made fully or partly from plastic and that are not conceived to re-used or re-filled.
In most cases, single-use plastic products are easy to discern. They are often used as bags, food, and beverage packaging and containers, disposable plastic cutlery, beverage straws, or the covers and lids of containers.
If you are not sure whether your products are made of or contained single-use plastics, you can contact a compliance consultant and get professional advice.
What can happen if I import or manufacture single-use plastics?
Manufacturers or importers should keep abreast of the plastic prohibition regulations in the EU or the member states to ensure their products do not violate the requirements of the applicable regulations.
This means the authorities will take corresponding actions against importers or distributors marketing regulated single-use plastic products. This might include measures such as a denial of entry of the goods, fines, and more.