The EU Ecolabel signals that the product has been made using more eco-friendly processes, and materials. The EU Ecolabel is voluntary and requires that you can provide evidence supporting that your product meets certain criteria.
In this guide, we explain what importers and manufacturers must know about EU Ecolabeling requirements for textiles, footwear, furniture, cosmetics, flooring, electronic displays, and paper products.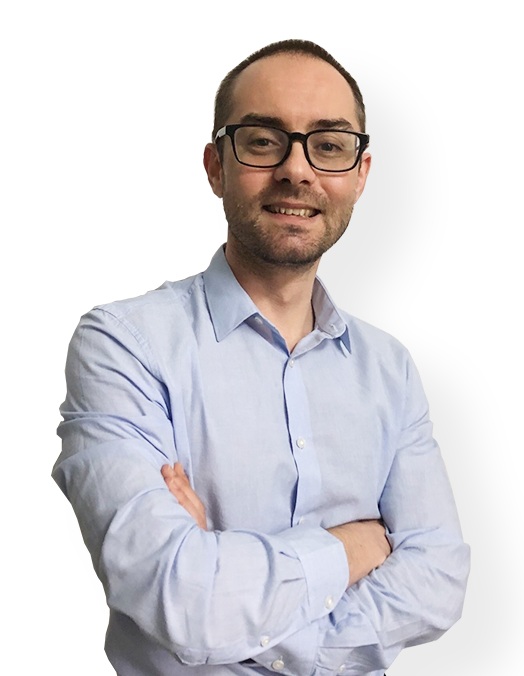 Do you need help with product compliance? (EU & US)
Request a free consultation call today with Ivan Malloci to learn how we can help you with:
Product Requirements Lists
Product Certification
Product & Packaging Labeling
Lab Testing
What is the EU Ecolabel?
The EU Ecolabel was established in 1992 by the European Commission, as a voluntary environmental performance scheme. It indicates that the labeled products meet high environmental standards throughout their life-cycle.
The EU sets out product criteria to encourage eco-friendly best practices and lower the environmental impact of raw material extraction, production, distribution, and disposal. Your product must meet the relevant requirements to get awarded the label.
The EU Ecolabel can bring a competitive advantage to your company, as it serves as a reliable and verifiable way of letting your customers know that your products are environmentally sustainable.
Also, if you want to sell your product to government entities through public procurement, you might soon need to comply with EU Ecolabel requirements, as public agencies are facing more and more pressure to only source products that bear the EU Ecolabel.
EU Ecolabel Product Groups
The EU Ecolabel covers a wide range of product groups, including textiles, footwear, and electronics products. Below, we introduce some of these groups.
Textiles
The EU Ecolabel is applicable to most textile products, including clothing and accessories. It aims at guaranteeing a more sustainable and less polluting production process.
Here are some examples of covered products:
T-shirts
Jeans
Skirts
Pants
Fabrics
Knitted panels
Footwear
The EU Ecolabel is applicable to any kind of footwear, and it aims at improving the sustainability of raw materials sourcing and product durability.
Here are some examples of covered products:
Climbing shoes
Athletic shoes
Flip-flops
High heels shoes
Leather shoes
Furniture
The EU Ecolabel covers both indoor and outdoor furniture, for both domestic and public use. It focuses on sustainably managed forests and low formaldehyde emissions.
Here are some examples of covered products:
Tables
Chairs
Desks
Bed frames
Headboards
Cosmetics
The EU Ecolabel is applicable to any rinse-off cosmetic product that falls under the scope of EU Cosmetic Regulation. The goal is to reduce packaging waste and the impact on aquatic ecosystems.
Here are some examples of covered products:
Makeup products
Haircare products
Skincare products
Flooring
If you wish to affix the EU Ecolabel on your flooring products, the products must comply with the strict limitation on harmful substances such as formaldehyde.
Here are some examples of covered products:
Wood-based flooring
Cork-based flooring
Bamboo-based flooring
Paper Products
The EU Ecolabel aims at guaranteeing that raw materials are sourced from sustainably managed forests or recycled materials.
Here are some examples of covered products:
Converted papers
Printed papers
Graphic papers
Tissue papers
Televisions and Displays
Among electronic products, the EU Ecolabel is applicable to TV and electronic displays, with the goal of limiting harmful substances and enhance energy savings.
Here are some examples of covered products:
LED TV
Smart TV
LED displays
EU Ecolabel Criteria
For each group of products, there is a specific set of criteria that you must comply with, in order to get awarded the EU Ecolabel. Below we provide some examples.
Textiles
Here we list some of the main criteria to obtain the EU Ecolabel for textiles:
1. The product shall not contain lead-based pigments.
2. Manufacturers shall perform colorfastness, washing, wet rubbing, dry rubbing tests on dyed yarn, final fabrics, or final products.
3. Manufactured elastane shall not contain organotin compounds
Furniture
Here you find some of the main criteria to obtain the EU Ecolabel for furniture:
1. Manufactures shall not use restricted hazardous substances and mixtures such as lead and cadmium
2. Manufacturers shall use PVC-free plastic
3. Manufactures shall provide a minimum of 5 years of guarantee at no additional cost. Also, they shall make spare parts available to customers.
Televisions and Displays
Here we list some of the criteria that you shall respect to obtain the EU Ecolabel for TVs and displays:
1. The total amount of mercury shall be less than 75 mg for screens with a visible screen smaller than 40 inches TV
2. Passive standby consumption of the TV shall be less than 0.30 W
3. Manufacturers shall include information about proper disposal and the take-back policy on the product
How to Apply for the EU Ecolabel
In this section, we introduce the EU Ecolabel application process.
Competent Body
Choosing a Competent Body is an essential step of the EU Ecolabel registration procedure. They are responsible for managing the EU Ecolabel applications and licenses at the national level including declarations, datasheets, and test results.
You shall contact a competent body in one of the countries where you intend to market your product, in order to start the application.
Application and Registration
Although your Competent Body can provide guidance on the documents necessary to complete your application, license applicants are still responsible for registering their products on the online EU Ecolabel product and service catalog (ECAT).
License applicants, that is importers or manufacturers that are applying for the EU Ecolabel, shall set up an account on the ECAT. Once they have set up the account, they can manage the existing licenses or apply for a new product license.
Also, applicants can find the following information on the system:
Application status
Registration ID
License Number
Product Group
Competent Body
Company information
Testing and Submission
License applicants shall appoint third-party laboratories to perform the tests to assess compliance with the relevant product criteria. They shall submit the test results and other relevant documents to their Competent Body and request further verification.
Note that it is the Competent Body's job to ensure the submitted information is accurate and substantiated. Further, they shall carry out additional tests if necessary.
Application Approval
Your Competent Body shall examine and verify all documents and provide feedback within a two month period. Once it approves your application, it shall issue a contract that includes information such as:
Range of covered products
Trade names
License holder's internal reference numbers
Terms of use of the EU Ecolabel
Limitation of liability and indemnity
License number (to be printed also on the EU Ecolabel)
You can find the standard contract format in Annex IV under the Ecolabel Regulation.
Logo Guidelines
The EU recommends that license holders shall ask the EU Ecolabel Helpdesk for high-resolution files of the label, and then affix it on their product and packaging, respecting the EU Ecolabel logo guidelines.
License holders shall make the logo and license number visible on all related promotional materials such as product packaging. Note that EU Ecolabel can also be used on the company website or social media.
FAQ
How much does it cost to apply for the EU Ecolabel?
The cost of the EU Ecolabel mainly depends on the country where you apply. You can visit the Competent Body EU Ecolabel Fees page for obtaining a cost estimation.
In general, the cost includes the standard fee, extension fee, and annual fee. You will need to pay a standard fee to start the process, an annual fee each year, and an extension fee when the license expires (every 3-5 years). Below you find some examples.
Germany
Standard fee: 1,200 Euro
Extension fee: 600 Euro
Annual fee: 0.15% of annual turnover in the EU (Min. 300 Euro and Max. 25,000 Euro)
France
Standard fee: 1,215 Euro
Extension fee: 920 Euro
Annual fee: 0.15% of annual turnover in the EU (Min. 300 Euro and Max. 25,000 Euro)
Italy
Standard fee: 1,200 Euro
Extension fee: 100 Euro
Annual Fee: 1,543 Euro
Sweden
Standard fee: 2,000 Euro
Extension fee: 125 Euro / hour (Max. 2,000 Euro)
Annual fee: 0.15% of annual turnover in the EU (Min. 300 Euro and Max. 25,000 Euro)
Note that the EU offer a discount to the following type of companies:
MIcro enterprises and SMEs
Companies from developing countries
EMAS or ISO 14001 certified companies
What if I cannot find any applicable product group for my product?
If your products don't belong to any listed product group, then you can't apply for the EU Ecolabel. However, you might consider submitting a new product proposal or contact the EU Ecolabel helpdesk for assistance.
Where should the EU Ecolabel be printed?
Both the EU Ecolabel logo and license number text box shall appear on the product, product's packaging, or other marketing material. The label shall be visible and legible and shall not be smaller than 10.6 x 10.6 mm.
You can learn more about the EU Ecolabel logo guidelines.
Which companies offer EU Ecolabel services?
There are several testing companies that provide testing and consultancy services for the EU Ecolabel. They can verify if your products are compliant with the substance limitation, audits requirements, and other criteria.
Here are some testing companies examples:
SGS
Eurofins
TUV
NSAI
Intertek
Do I need to renew the EU Ecolabel?
License holders do not need to renew the EU Ecolabel unless the criteria for the relevant product group are revised. Note that the criteria are usually updated every 3-5 years.
Also, license holders usually have a transition period to comply with the new criteria and renew their EU Ecolabel license, which is usually around 12 months.
Can a non-EU company apply for the EU Ecolabel?
Non-EU companies are also eligible to apply for an EU Ecolabel if their products are distributed in the EU. They can either contact the Competent Body in the country where the products are manufactured (if it is inside the EU), or where the product will be sold if it's manufactured outside the EU.
For example, if the manufacturer is located in China, and it is planning to sell its products in France, it shall contact the Competent Body in France.