Earphones imported or manufactured in the EU must comply with regulations, such as RoHS, REACH and the Radio Equipment Directive. In this guide, we list relevant EU standards, regulations, certification and labeling requirements for both wired and wireless earphones.
Mentioned products
Earbuds
Headsets
Noise-canceling earphones
Bluetooth earphones
Wireless earphones
Wired earphones
Wireless Earphones: Radio Equipment Directive (RED)
The EU's Radio Equipment Directive regulates radio-enabled products and ensures the safety of them to the public health and electromagnetic compatibility. Manufacturers and importers must guarantee the conformity of the products during the production and importing processes.
RED Test Reports
RED requires that importers hire a third-party testing company to perform conformity assessment for the products. The test should be performed in accordance with the requirements of the directive.
Therefore, we recommend importers book RED testing from an established testing company such as BV, Intertek, SGS or TUV.
RED Testing Costs
The cost to conduct a battery of RED tests can range from a few hundred to several thousands of dollars, depending on the type of tests you choose. Notice that testing companies charge on a 'per model' basis. As such, testing multiple wireless earphone models can be costly.
CE Mark
Under the RED, all applicable electronic products, including earphones, must bear a permanent CE mark. As such, the CE mark is mandatory not only for wireless earphones but also wired earphones.
Risks
Notice that earphones manufactured in China, and other countries outside the EU, are not always designed to comply with RED. It's therefore essential to either book third-party lab testing, or limit your product selection to those for which your supplier can provide pre-existing test reports and other compliance documents.
EMC Directive
The EMC (Electromagnetic Compatibility) Directive requires that electrical products manufactured, imported and sold in the EU market should meet the allowed adequate level of electromagnetic compatibility.
EMC Directive mandates that electrical products shall not generate or be affected by any electromagnetic disturbance. The purpose of such a directive is to decrease the side effects of different electrical devices when interconnecting or close to each other.
Note that, in the case of earphones, this Directive only applies to corded products, as electromagnetic compatibility for wireless earphones is regulated by RED, as previously mentioned.
EMC Test Reports
Importers can demand an EMC test report from the manufacturer or attain it from a third-party lab-testing company. However, a lot of the factories in Asia do not have appropriate equipment for the EMC test, therefore, it is better to hire a reputable lab-testing company for the conformity assessment.
EMC Directive Testing Costs
The cost to conduct EMC tests can range from a few hundred to several thousands of dollars, depending on the type of tests you choose. The price can also be affected by the material and quantity of the tested product.
CE Mark
Under the EMC Directive, all applicable products, including earphones, must bear a permanent CE mark.
RoHS Directive
The RoHS (Restriction of Hazardous Substances) Directive took effect for the purpose of limiting the usage of certain hazardous substances in electronic products and increasing the amount of waste electrical and electronic equipment that is appropriately treated and to reduce the volume that goes to disposal.
Some of the restricted substances and the concentration threshold are listed below:
Cadmium < 100 ppm
Lead < 1000 ppm
Mercury < 1000 ppm
Hexavalent Chromium < 1000 ppm
These substances can be found in materials and components such as solder, paint, or batteries.
RoHS Components
Importers should instruct the manufacturers that each individual component of the electronic product must conform to the requirements of the RoHS Directive.
RoHS Lab Testing
Importers can choose either to get a RoHS compliance test report from the supplier or a lab-testing company. The cost of RoHS testing starts from at least $10 per component. However, it gets more costly when the tested parts increase.
Here are some companies offering RoHS testing:
QIMA
Bureau Veritas
SGS
Intertek
TUV
You can also find more RoHS testing companies on this list.
CE Mark
RoHS requires applicable electronic products to carry a permanent CE marking.
Risks
Some importers take it for granted that all earphones shipped to the EU are fully compliant with all relevant regulations, including RoHS. This is not the case. In fact, many earphone suppliers unknowingly use non-RoHS compliant components. It's therefore essential to inform your earphone manufacturer that RoHS compliance is mandatory and that compliance is to be verified through third-party lab testing.
Further, keep in mind that RoHS compliant components are often more expensive than non-RoHS, which is why earphone manufacturers don't necessarily use RoHS compliant components by default.
General Product Safety Directive (GPSD)
The GPSD, abbreviated for General Product Safety Directive requires that products imported to the EU must not pose harm to the human body and meet all statutory safety requirements under the European Union.
The directive provides a general framework for the manufacture, importers and distributors regarding product compliance, eligible product design and good practice during the manufacturing process, and technical documentation issues.
GPSD Documentation
In order to take into account all the potential hazards of your earphone products, it's recommended that you go through a comprehensive risk assessment process and create a file.
GPSD Testing
In general, GPSD lab-testing is not mandatory by any party. However, we still recommend you have your earphone products tested to make sure they are compliant with the general product safety standards.
CE Marking
Unless your product falls into the scope of one of the CE marking guidelines, it is not required to carry a CE mark on the product in order to comply with the PGSD.
Earphones are required to carry a CE mark.
CE Marking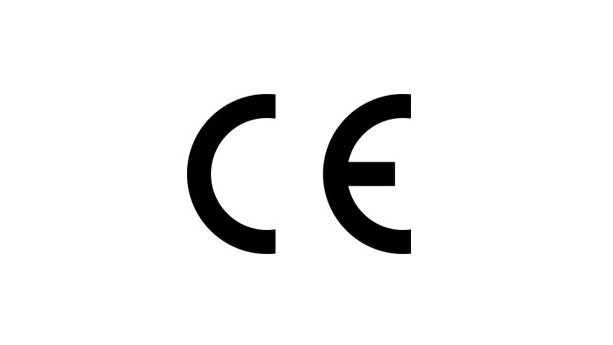 As said before, earphone products sold in the EU market should carry permanent CE mark upon the products and its packaging and user instruction manual.
CE label file
Importers should provide a correct CE label to their suppliers in .ai or .eps format and should also provide the following information:
Product specification
Country of origin
Color
Print type
Product Traceability
In addition to the CE mark, you may also need to affix a permanent traceability code to the product and its packaging. The traceability code can include the following information:
Traceability information should be displayed in the form of printed or engraved words upon the product.
CE Documentation
To show that your products are compliant, you need to provide three key pieces of documentation, that is the Declaration of Conformity, the user's manual, and the technical file.
Declaration of Conformity (DoC)
Firstly, importers should prepare the Declaration of Conformity for their earphone products. This is a self-issued product compliance declaration issued either by manufacturers or importers and shall include the following:
Produce identification/SKU (e.g. earphones Model C)
Product features
Name and address of the manufacturer/importer
List of EN standards or directives
Location
Responsible individual
The DoC declares that a product is safe and complies with all required standards before selling in the market.
User Manual
Secondly, importers ought to prepare a user manual for the earphone products, the following is information for your reference:
Installation
Safety
Care and use
Recharging and/or refilling
We also suggest that importers should remind the manufacturers to include the image of the CE mark and WEEE mark in the user manual.
Technical File
Lastly, importers must also create a technical file that summarizes all the technical product information such as design, material, labels, packaging, and more. In general, the contents are very similar to the information on your product specifications.
Test Report
Applicable test reports should be included within the technical file to prove the conformity of the products.
WEEE Symbol
WEEE, short for Waste from Electrical and Electronic Equipment Directive, requires that electronic wastes must be recycled with special treatment and separate from the municipal solid waste.
Applicable products that are sold in the EU market must be compliant with the WEEE and should bear the symbol of "Wheelie Bin" (As shown above).
WEEE label file
It is the importer's responsibility to provide the eligible digital version of the WEEE mark to the manufacturer, preferably in .ai or .eps format.
REACH
REACH (Registration, Evaluation, Authorization, Restriction of Chemicals) regulation applies in all member states in the European Union and restricts the use and limits the concentration of a wide variety of chemical substances and pollutants in all consumer products manufactured, imported and sold in the EU. Earphones are also subject to such regulation.
Here are a few examples of regulated substances:
Lead
Cadmium
DEHP
Short-chain chlorinated paraffin
Phthalates
Substances of Very High Concern (SVHC)
At the moment, REACH gives a list of Substances of Very High Concern (SVHC) and the number of restricted substances on the list is up to 200, and it is expected to keep updating. Therefore, it is essential for the importers to know what kind of restricted chemical substances their products might potentially have and hire a reputable third-party lab-testing company to conduct an assessment on the products.
Lab testing
We recommend that you book REACH compliance testing before your products are shipped to the EU. Further, it's also essential to instruct your supplier before placing the order that the products must pass third party REACH testing.
Companies like SGS, Bureau Veritas, QIMA, and TUV are among the leading experts in the lab-testing industry.
You can find more companies in this guide.
Costs
Typically, the cost for the REACH compliance test is $200/product, depending on the number, material, color of the testers. Importers should consult the various lab-testing companies and carefully check the services they provide before making decisions.
Learn more
You can learn more about REACH lab testing in this guide.
Risks
Some materials used to manufacture earphones may contain excessive amounts of restricted chemicals and heavy metals.  For example, certain types of plastics may contain excessive amounts of phthalates and other restricted substances. Likewise, steel or alloys may also contain excessive amounts of heavy metals, such as lead, mercury or cadmium.
Third-party testing is the only way to verify if the earphone materials are REACH compliant. That said, you should also verify that your supplier has experience making REACH compliant earphones, by verifying their existing test reports. In addition, you must also inform your supplier that REACH compliance is required and that third-party testing will come into the picture at some point.
Thus, you give your earphone supplier time to prepare and do their part by procuring materials and components that are actually REACH compliant.
Directive 94/62/EC: Packaging Regulations
Importers are responsible for ensuring the compliance of the product packaging as well. Here some information regarding packaging materials:
Heavy Metals Restrictions
Directive 94/62/EC regulates the amount of toxic substances in the product packaging such as printing inks, dyes or any materials used in the packaging. If these materials contain an excessive concentration of heavy metals like lead, mercury, and cadmium, importers should not use these materials as their product packaging.
Therefore, it is essential that importers provide guidelines for the packaging manufacturers and clarify all the matters that needed to be noted before making the packaging materials. In addition, having the product packaging lab-tested for compliance is necessary.
Additional Packaging Information
1. The packaging and its material shall be thought for collection and recycling.
2. Reveal compliance marks and all applicable labels on the packaging.