Far from all manufacturers have the capability to manufacture compliant products. Even fewer suppliers can offer a full set of compliance documents, such as test reports and technical files.
So how do you verify if a supplier has the right compliance documentation, or at least the capability to manufacture compliant products?
Many importers assume that the solution is as simple as asking for a test report, but as I explain in this guide, the reality is far more complex and risky.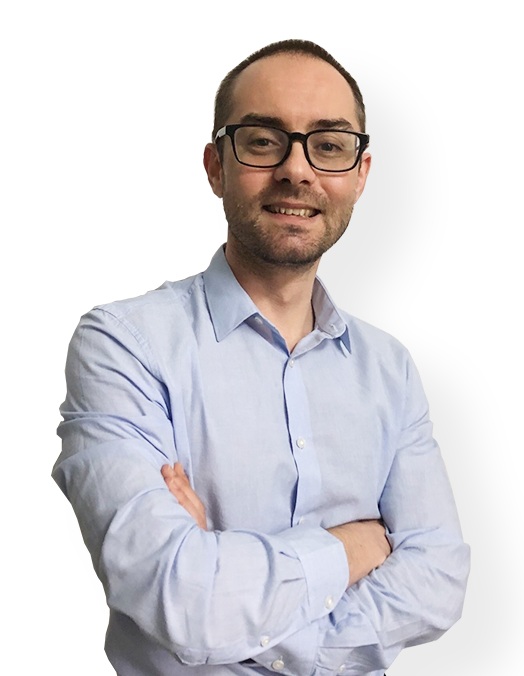 Do you need help with product compliance? (EU & US)
Request a free consultation call today with Ivan Malloci to learn how we can help you with:
Product Requirements Lists
Product Certification
Product & Packaging Labeling
Lab Testing
Option A: Ask for a lab test report
The most straight forward way to assess if a supplier has experience manufacturing products in compliance with certain regulations is to ask for a test report. Any factory should be willing to share their test reports, assuming their products have actually passed lab testing at some point.
Here are some examples of test reports you should request:
Electronics
EMC Directive (EU)
RoHS Directive (EU)
Low Voltage Directive (EU)
FCC (USA)
UL (USA)
Textiles
REACH (EU)
California Proposition 65 (USA)
OEKO Tex Standard 100 (International)
Children's products
EN 71 (EU)
CPSIA/ASTM F963 (USA)
Test Report Checklist
You should never take a test report at face value. Use this checklist to assess if the test report is actually relevant:
Manufacturer: The name of the manufacturer must match. It's not unheard of that factories provide test reports held by subcontractors or even unrelated companies. Clearly, a test report is only relevant if it's provided by the supplier you intend to order from.
SKU: You can only use the test report if the SKU listed in the test report is matching the SKU on the product and the packaging. If not, then the test report cannot be linked to our product and is therefore not valid. That said, even in these situations the test report is still useful as a way to assess the supplier's compliance track record.
Regulation/Standard: Clearly, the test report must correspond to all regulations and mandatory standards in your country. For example, a US standards test report is not very useful if you're selling in the EU and vice versa. Further, it's common that suppliers can only provide test reports covering one or two mandatory standards or regulations, but not all. As such, additional testing may be required.
Testing company: There are hundreds of testing companies in Mainland China without accreditation in the EU or the US. While accreditation is not mandatory for all products, test reports issued by such companies may not be accepted by government agencies and retailers. I recommend that you only accept test reports issued by companies like Bureau Veritas, Intertek, Eurofins, UL, SGS, TUV, QIMA and other well-known firms.
Option B: Review their Alibaba.com page
Alibaba.com strongly encourages listed suppliers to share all sorts of company information and qualifications. Today it's very common to find manufacturers displaying test reports on their company page and product listings.
While you cannot use these test reports, they are still extremely useful when assessing whether a supplier is capable of manufacturing compliant products or not.
A supplier with a few test reports on their Alibaba page is far more likely to have the required capability, as compared to one that doesn't.
1. Not every manufacturer can produce compliant products
When sourcing suppliers, you can never assume that a supplier has the capability to make products in compliance with American or European product safety standards. While the overall situation is getting better, the vast majority of factories in Mainland China (and other low-cost manufacturing countries) don't have the capability to design and manufacture 'compliant products'.
There are a few reasons this can be the case:
Main Markets: Not every factory is exporting to the US or Europe. Some factories are primarily making products for the domestic market or perhaps Southeast Asia. Such suppliers have no incentive to invest time and money into EU or US product compliance. That said, they'll still accept your order, but beware.
OEM Manufacturer: Big companies send a complete set of bill of materials and datasheets – with 'built-in' product compliance – to their contract manufacturers. The factory's job is only to assemble the product according to the documentation. They don't need to even take compliance into consideration and therefore they don't have the in-house expertise to design a compliant product.
2. 'Compliant suppliers' don't exist
Product test reports and technical documentation are only applicable on a product basis. For example, an entire factory cannot be 'CE certified' or 'CPSIA compliant'. It doesn't work that way.
One common mistake buyers make is to assume that a supplier exclusively manufactures compliant products simply because they have a couple of old test reports on display. That's not the case, as the default is often a non-compliant product.
A few years ago one of our European customers made this mistake when placing an order from a new furniture supplier. While our investigation did indicate that the supplier had a strong fire safety compliance track record – the buyer failed to explicitly communicate that their batch had to be compliant with certain EU fire safety standards.
Naturally, Chinese suppliers don't ask more questions than necessary and proceeded with mass production of their 'default product' – which is anything but compliant with EU furniture fire safety standards.
3. Manufacturers are not compliance experts or consultants
A few years back we worked with another European customer who had proudly identified one of IKEA's manufacturers of LED bulb lights, somewhere in Ningbo. The client, therefore, assumed that this fact proved that the Ningbo factory did have the expertise to manufacture LED bulb lights in compliance with all mandatory directives.
The only other conclusion would be a grand conspiracy – that of IKEA is secretly selling non-compliant LED lights.
Neither assumption turned out to be correct.
After contacting the supplier, it quickly turned out that they didn't have a single test report. This was later explained by the fact that they – like most other OEM manufacturers – rely on their buyers to provide a ready-made and compliant product specification.
Take something like the Low Voltage Directive for example. Companies like IKEA design for compliance on a PCB and Bill of Materials level. They don't send a sketch and hope that the manufacturer will somehow work it out.
The point I want to get to is that a manufacturer may have big buyers and assemble world-class products – compliant with every safety standards there is – without ever giving a second thought to it. After all, their job is to assemble, test and pack.
Manufacturers are generally not compliance experts. While some do have some basic knowledge concerning product regulations in their industry, you should not expect or even listen to advise from your supplier.
4. You can't use your suppliers existing product test reports
There are two problems with using an existing test report. First, batch testing is often mandatory. Even if the test report is issued by the same factory, valid for that specific SKU and covering all mandatory standards – it's still not applicable to your production run.
The second issue is that it's extremely rare to find test reports where everything ads up. If the manufacturer is not matching, or the SKU is different – or, which is often the case, the test report is not valid for all applicable standards – then it cannot be used to prove that your product is compliant.
Because in the end, a test report is documented proof of compliance.
Using supplier test reports can be very costly, as it's the first thing government agencies and Amazon look at.
They are fully aware that many importers, knowingly or not, request test reports of dubious value from their suppliers, hoping acceptance at face value.
Keep in mind that you will be left holding the bag if your test reports are rejected, as this effectively renders your products worthless in one swift stroke.