Planning to sell clothing and other textile products on Amazon? In this guide, we explain what Amazon sellers must know about product standards, labeling rules, testing, and certification when selling dresses and suits, children's clothing, sportswear, and other textile products.
Note: This guide only covers product regulations, standards and other requirements for selling on Amazon in the United States. However, the same principles apply when selling products on Amazon in the European Union, Australia, Japan, and elsewhere. Further, Amazon can change their own terms and requirements at will. This article serves as an introduction, but not a replacement for the up to date seller requirements on the Amazon Seller Central.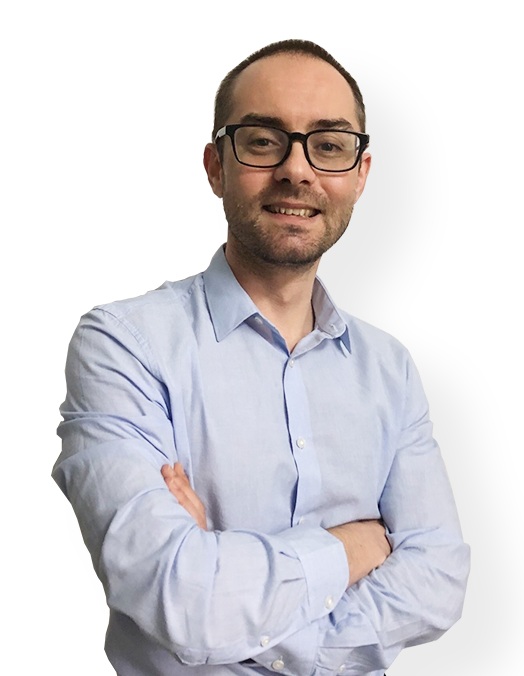 Do you need help with product compliance? (EU & US)
Request a free consultation call today with Ivan Malloci to learn how we can help you with:
Product Requirements Lists
Product Certification
Product & Packaging Labeling
Lab Testing
Children's Apparel
In the United States, children's products are regulated by the Consumer Product Safety Improvement Act (CPSIA), which is enforced by the Consumer Product Safety Commission (CPSC). Amazon requires that all children's products sold on its marketplace are fully CPSIA compliant. Here's an overview of the requirements:
Periodic testing plan
Product Registration Card
Additionally, Amazon might require children's apparel sellers to provide the following documents at any time:
Company name
Seller ID
Email address
Phone number
A list of ASINs (Amazon Standard Identification Number) you are applying to sell
A Children's Product Certificate (CPC) for the ASINs you are applying to sell
Test reports from a CPSC-accepted testing laboratory
Learn more: Click here
Specific requirements for children's clothing with strings
Amazon's policies require that children's clothing with drawstrings sold through its platform meet specified certification and designing standards, for drawstrings in children's apparel could pose a threat to children when twisted together with other objects.
If you are planning to sell children's hoodies and outerwear (for sizes 2T to 12) or children's clothing containing drawstrings (for sizes 2T to 16), then your products should adhere to the following rules:
a. Drawstrings on the lower body shall not be longer than 3 inches when the garment is expanded
b. Toggles, knots, or other attachments are not allowed at the ends of the drawstring, for lower body clothing
c. The product shall comply with the ASTM F1816: Standard Safety Specification for Drawstrings on Children's Upper Outerwear
Learn more: Click here
Dresses and Suits
Amazon requires apparel products sold on its platform to comply with all applicable federal, state and local regulations. Currently, Amazon did not set up specific requirements for general clothing and textile products for adults.
However, companies selling dresses, suits, and similar items should still adhere to the relevant regulations, such as but not limited to the following:
Flammable Fabrics Act
ASTM Clothing Standards
FTC Textiles Labeling Rules
Also, if you are selling hand-made apparel products on Amazon, the following are Amazon's requirements you should comply with:
a. Display the materials used for the products (i.e. "Sweater made of 100% cashmere" or "Jeans are made with a cotton blend")
b. All products must be new and authentic. Any counterfeit, trademark-infringing, or replica products and/or imagery are not allowed
c. Quality control and inspection procedures must be practiced on the products
Learn more: Click here
Sportswear
Amazon defines sportswear products like suits, trousers, yoga pants, team uniforms, swimsuits and any other specialized garments intended for sports activities. Although Amazon doesn't implement specific directives for sportswear products sold in its platform, importers may still be required to adhere to the associated federal and state regulations, such as:
Flammable Fabrics Act
FTC Textiles Labeling Rules
California Proposition 65
Note that, although they are voluntary, ASTM relevant performance standards might help you to improve the quality and safety of your sportswear. Here a list of relevant standards
a. ASTM D4156: Standard Performance Specification for Women's and Girls' Knitted Sportswear Fabrics
b. ASTM D3780: Standard Performance Specification For Men's And Boys' Woven Dress Suit Fabrics And Woven Sportswear Jacket, Slack, And Trouser Fabrics
c.ASTM D2594: Standard Test Method for Stretch Properties of Knitted Fabrics Having Low Power
Licensed sports apparel
If importers plan to sell branded sportswear products on Amazon, they should specify the following information on the website:
League Name
Team Name
Player or Athlete Name
Learn more: Click here
Workwear
Amazon requires workwear products, such as welding jackets, high visibility safety vests, waterproof rubber vinyl aprons, protective coveralls, and more, sold on its platform to comply with all applicable federal, state and local laws and regulations in the United States.
Even though Amazon did not provide sellers with codified standards for workwear products, sellers must adhere to the following regulations for the applicable products:
Occupational Safety And Health Act (for Personal Protective Equipment Safety)
Flammable Fabrics Act
FTC Textiles Labeling Rules
California Proposition 65
Note that, in this case, some ANSI or ASTM standards might be required to comply with the OSH Act. Here a list of relevant standards:
a. ANSI 107:201: American National Standard for High-Visibility Safety Apparel and Accessories
b. ASTM F2302: Standard Performance Specification for Labeling Protective Clothing Which Provides Resistance to Incidental Exposures to Heat or Open Flame
c. ASTM F1671/F1671M: Standard Test Method for Resistance of Materials Used in Protective Clothing
d. ASTM F1506: Standard Performance Specification for Flame Resistant and Arc Rated Textile Materials for Wearing Apparel for Use by Electrical Workers Exposed to Momentary Electric Arc and Related Thermal Hazards
e. ASTM F1891: Standard Specification for Arc and Flame Resistant Rainwear
Learn more: Click here
Other Information
General Certificate of Conformity (GCC)
Amazon.com may also require a GCC when selling certain types of clothing for adults. The GCC format is very similar to that of the CPSIA CPC and is summarized below:
1. Product name and description
2. List of applicable CPSC safety rules and ASTM standards
3. Your company name
4. Contact details: Mailing address, e-mail address, phone number
5. Name of the person holding the test report
6. Date (month, year) and place (city, country) of production
7. Date (month, year) and place (city, country) of product testing
8. Third-party testing company, contact person, e-mail, phone number and address
You can use the GCC template provided on the CPSC website.
Lab Testing
Third-party lab testing is mandatory when selling children's clothing and babywear on Amazon.com. Further, Amazon may require lab test reports even in case third-party testing is not required by law for certain products.
It's likely that Amazon will become increasingly strict in the future and make it mandatory to submit test reports (and possibly other compliance documents) when selling clothing and textile products.
Product Packaging
Amazon requires FBA (Fulfillment by Amazon) sellers to carefully pre-pack the apparel or textile products before handling them to the Amazon warehouse. Shipped products should be packaged in a manner so that they remain intact to the hands of the buyers.
Here we list some of the main Amazon's guidelines for apparel & textile products that are sold via the FBA service:
a. Put the item(s) in a transparent sealed bag(s) or plastic film, labeled with a suffocation warning
b. Fold item(s) to fit the package
c. For products that might be damaged during transportation, use boxes
d. Products shall have a label that is scannable
e. The bag shall not extend more than 3 inches, with the respect the product size
f. Do not put hangers into the packing
Allowed packaging materials include:
Plastic bags
Labels
Boxes
Also, the package shall be built in a way that the product is protected from damages and dirt. Products could be sealed in a plastic bag with a suffocation warning label shown on the surface of the bag.
Importers and Amazon sellers should keep up with the latest announcements and requirements for apparel packing methods from Amazon Seller Central.
Learn more: Click here
Restricted Products
Prohibited Items
Amazon follows the prohibition act of the US Customs and Border Protection (CBP) for apparel products made from cotton sourced in Turkmenistan or Uzbekistan. Apparel and textile products sellers should check the source of cotton materials used in their products before marketing them in the US.
Dangerous Goods (Hazmat)
Amazon listed some products as dangerous goods (also known as Hazmat) on its website, that is, goods that may represent a risk because they contain dangerous or flammable substances.
So far, the only apparel products that Amazon classify as dangerous goods are hats and vests with embedded rechargeable batteries. When listing hazmat, sellers must provide Amazon with a Safety Data Sheet for the specific product information and documentation of the dangerous goods.
Learn more: Click here
Additional Information
1. Product Compliance Requirements on Amazon: A Complete Guide
2. Amazon Product Lab Testing Requirements: An Overview
3. Safety Data Sheet (SDS) Guide For Importers & Amazon Sellers