Planning to sell electronics, cosmetics, hair care products, or essential oils on Amazon? Chances are your product is classified as dangerous goods – or hazmat – which requires that additional documentation is submitted before you can start selling.
In this guide, we explain how you can assess if your product is classified as hazmat, and how to obtain the necessary documentation and information required for selling hazmat on Amazon.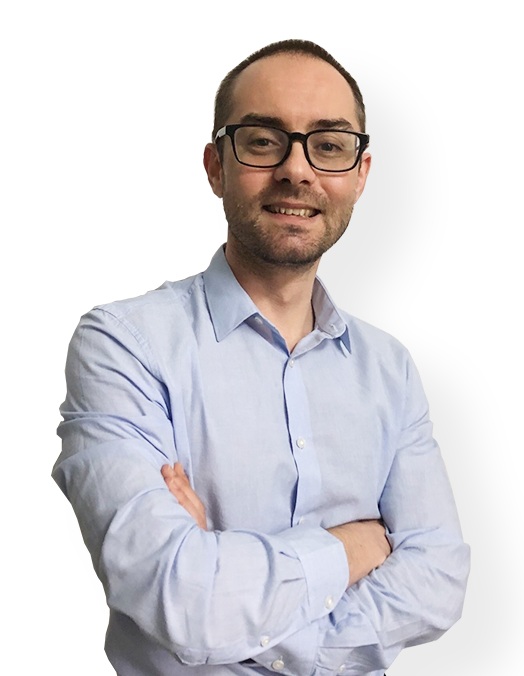 Do you need help with product compliance? (EU & US)
Request a free consultation call today with Ivan Malloci to learn how we can help you with:
Product Requirements Lists
Product Certification
Product & Packaging Labeling
Lab Testing
Products Classified as Hazmat or Dangerous Goods
Products containing certain materials, substances, or components (e.g. lithium batteries) are classified as dangerous goods – or hazardous materials (hazmat). Products classified as hazmat must be stored and transported with certain precautions in place, as compared to non-dangerous products.
Here are some products generally classified as hazmat:
Phones
Power Banks
Chargers
Other products containing lithium batteries
Cosmetics and makeup
Haircare products
Pest control products
Essential oils
Pet care products
Pressurized containers
In essence, battery-powered electronics, oil-based or chemical products are often classified as hazmat. Keep in mind that certain ingredients can also result in a hazmat classification.
How do I know if my product is classified as hazmat?
In essence, battery-powered electronics, oil-based or chemical products are often classified as hazmat. Keep in mind that certain ingredients can also result in a hazmat classification.
You can also find a list of products generally categorized as hazmat on the Amazon Seller Central.
Hazmat Review Process
Amazon may subject your product to a hazmat review, in which case they will require that you submit additional documentation. In such a scenario, you generally have two options:
Submit a Safety Datasheet (SDS): If your product is classified as dangerous goods
Provide an SDS Exemption Sheet: If your product is not classified as dangerous goods
How much time do I have to submit the hazmat documentation?
Amazon requires that you submit the documentation within 4 business days.
What happens if I fail to provide the SDS or SDS exemption sheet?
The hazmat documentation submission is mandatory. As such, your product will remain suspended until you can either submit the SDS or SDS/MSDS exemption sheet.
Safety Data Sheet (SDS)
A Safety Data Sheet (SDS) is a standardized product safety document, providing instructions on how to safely handle, label, store the product. An SDS is sometimes also known as a Material Safety Datasheet (MSDS).
This information is normally included in an SDS:
Product name
Usage
Labels
Substances
First-aid instructions
Hazards
Protective equipment
Safety storage instructions
Toxicity
Disposal
Further, the SDS must also be issued within the last 5 years, and be valid for the same product. As such, the product name/SKU specified on the SDS must be matching.
How do I obtain a Safety Data Sheet (SDS)?
You can either request an SDS from your supplier, or use an MSDS/SDS authoring service. That said, it's not uncommon that manufacturers in China, and elsewhere in Asia, simply don't have ready-made Safety Data Sheet (SDS) for their products.
Further, many suppliers don't even have the expertise to issue one upon request. This is especially common when it comes to trading companies. Likewise, a new SDS or MSDS must be issued when you import custom designed products.
In other words, there are many scenarios in which you simply can't obtain an existing SDS or MSDS from your supplier.
As such, many importers and Amazon sellers get help from third-party SDS authoring services. Here are a few examples:
UL
MSDS Online
MSDS Writer
MSDS Authority Services
Intertek
RTP
Global MSDS
Do I need the SDS before I start selling on Amazon?
It's rather typical that Amazon sellers make the assumption that their overseas manufacturer got their backs and can provide any document that Amazon may require. Once a review is underway, they email their supplier to request an MSDS – only to find out that they either don't have one or don't have a clue what they're asking for.
In this scenario, you'll likely need to use an SDS authoring service – and hope that they can deliver in time – which is highly unlikely if you have no data on the materials and substances.
Either way, you need to ensure that you have the SDS long before your products are listed on Amazon. In case your supplier cannot provide one, then you'll need to contact an authoring service right away.
By the time a hazmat review is triggered there's not enough time to get the SDS in order.
SDS Exemption Sheet
In case you believe your product to be a non-dangerous product, you should instead submit the SDS exemption sheet. The document is provided by Amazon, and requires that you specify the following information:
Warning labels (if any)
ASIN
Product name
Full ingredients list
The problem facing many importers and sellers is that they simply don't have an ingredients list – and neither does their suppliers. As a result, the seller is left in a situation in which they cannot submit either an SDS or an SDS exemption sheet.
You can still submit your product for material analysis, which will cost at least a few hundred dollars and take two or more weeks to complete.
What I want to get to is that the SDS exemption sheet is not "an easy way out" of a hazmat review – but can be even more complicated.
How do I get an ingredients list?
In an ideal situation, you can get a bill of substances from your manufacturer. However, you may be out of luck if you're buying from a trading company – as they often don't have this information. Further, some manufacturers may also refuse to provide the bill of substances.
The alternative is to submit your product for lab analysis, which can be both costly and time-consuming.