Need help creating a Safety Data Sheet (SDS) or MSDS? Rather than attempting to create one yourself, you can get help from a professional Safety Data Sheet (SDS) authoring service company.
In this article, we list several leading Safety Data Sheet (SDS) authoring service companies based in the United States and Europe. For each company, we provide a short description, introducing their background, experience, services, and other key details.
Note that an SDS is mandatory when you import or manufacture certain products that are classified as dangerous goods. This includes products such as power banks, batteries, auto parts, essential oils, and more.
Learn more about SDS and MSDS
You can read this article to learn more about Safety Data Sheets (SDS).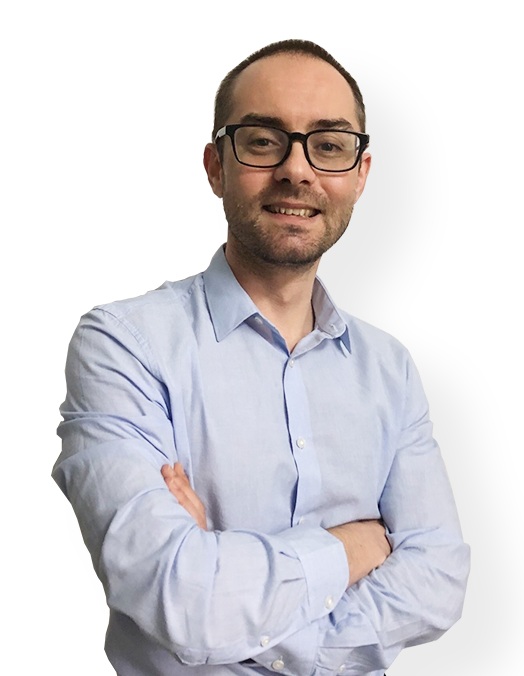 Do you need help with product compliance? (EU & US)
Request a free consultation call today with Ivan Malloci to learn how we can help you with:
Product Requirements Lists
Product Certification
Product & Packaging Labeling
Lab Testing
UL Solutions
Established by William Henry Merrill in 1894, UL is a well-known quality assurance and certification company. Its headquarters are in Northbrook, Illinois, US.
UL solutions experienced team uses advanced software to provide SDS authoring and labeling. The company assists its clients by monitoring global chemical regulations, translating SDSs into more than 40 different languages, and streamlining regulatory compliance processes to reduce costs and risks.
In addition, the company offers a self-service SDS authoring tool, which is called ULGHS. This cost-effective solution is especially suitable for small to mid-size companies.
UL has branch offices and facilities across China, Hong Kong, France, Germany, Denmark, Spain, Thailand, India, and other countries.
Services
SDS translations
SDS reviews
SDS auditing
SDS management
SDS distribution
Self-service SDS authoring
Industries
Consumer products
Automotive and mobility
Healthcare
Industrial products
Materials and chemicals
Technology and electronics
HQ Address: 333 Pfingsten Road, Northbrook, Illinois, United States
MSDS Online
Established in 1996 in Chicago, Illinois, MSDS Online also has branch offices in Canada, Australia, and the UK.
MSDS Online provides a wide range of SDS authoring services and allows clients to access and manage their documentation online.
The company has a team of compliance experts with over ten years of experience in building and managing clients' SDS or MSDS libraries. They also help clients to transfer paper safety data sheets into electronic files.
In addition, the company offers a free trial service that users visitors to open and view a maximum of five safety data sheets by creating an online account.
Services
SDS/MSDS authoring
SDS/MSDS library builds
SDS/MSDS update and verification
Industries
Retails
Oils
Gas
Mining
Chemical manufacturing
HQ Address: 222 Merchandise Mart Plaza, Suite 1750, Chicago, Illinois, United States
MSDS Writer
Established in 1998, MSDS Writer started providing MSDS for small companies, and today has become one of the leading companies in the SDS authoring service space.
MDS Writer is generally able to deliver a complete SDS within two weeks. Furthermore, they can complete the work within one to two days upon request, as long as you can provide the following information:
The format of your SDS
Information about your products
The deadline for the SDS delivery
The company is also familiar with compliance and GHS safety data sheet requirements implemented in different countries. They investigate your product components to uncover possible hazards, and then they refer you to a testing lab, if necessary.
Services
SDS/MSDS authoring
SDS/MSDS translations
Industries
Boutique chemical production
Cosmetics firms
Construction
Mining
HQ Address: 7701 Karlov Ave, Skokie, Illinois, United States
MSDS Authoring Services
MSDS Authoring Services is a D&B-listed company located in California, US, that offers a variety of SDS solutions.
The company has over 25 years of experience in SDS and MSDS management; it serves hundreds of customers including Honda, NASA, JSDU, Spectrum, and others.
MSDS Authoring Services provides SDS authoring services and can also help to list your product's components, including weight percentage and CAS. They aim at protecting your trade secret ingredients and offer free revisions or updates for 6 months.
Services
SDS/MSDS authoring
SDS/MSDS creating
SDS/MSDS auditing
SDS/MSDS writing and updating
Industries
Aerosols
Essential oils
Industrial chemical
Boutique
Cosmetics firms
Medical
HQ Address: 1155 Park Avenue, Emeryville, California, United States
Intertek
Intertek is a well-known company established in 1888; they offer SDS authoring services, lab testing, inspections, and certifications.
Intertek helps its clients to create and update their SDS by classifying substances and products, translating SDS into different languages, and arranging the delivery of SDS for use and distribution.
In addition, Intertek supports several formats such as REACH, OSHA, and GHS.
Services
SDS/MSDS authoring
SDS/MSDS translations
Industries
Chemical products
Foods
Lightings
Furniture
Healthcare
Construction and engineering
HQ Address: 33 Cavendish Square, London, UK
Biorius
Biorius has over 13 years of experience in helping cosmetic companies and brands to comply with relevant regulations in more than 60 countries.
According to its website, it is able to provide cosmetic companies with expertise from various fields:
Toxicology
Cosmetology
Chemistry
Pharmacology
Project management
Linguistics
Biochemistry
Biorius provides services to thousands of brands and helps them in evaluating their products' ingredients and achieving regulatory compliance.
The company can provide SDS according to the requirements of different regulations and standards such as:
a. REACH, CLP, and UK REACH (EU and UK)
b. OSHA and Communication Standards (HCS) (US)
c. Globally Harmonised System (GHS)
Biorius has offices in Belgium, France, Luxembourg, and the United Kingdom.
Services
SDS authoring
Hazard evaluation
Safety assessment
Regulatory consultancy
Industries
Cosmetics
Medical devices
Chemicals
HQ Address: Avenue Leonard de Vinci, 14, 1300 Wavre, Belgium
Hazox Compliance Solutions
Founded in 1983, HCS Hazox Compliance Solutions has over 35 years of experience in the regulatory software industry, providing services including SDS and MSDS ad hoc authoring, software management, distribution, translation, and review.
They provide two different options for the software of SDS and MSDS services, which are the standard license option and the hybrid solution. The standard license option is usually more relevant for clients that need a large number of SDSs and labels to be used in many countries; the hybrid solution is more suitable for SMEs who prefer simple, handy management for creating SDSs and labels.
They also provide ad hoc SDS authoring services that can help to author a single SDS for several countries. They have the standard price on their website and you can get a free quotation, which will depend on the number of components contained in your product.
Services
SDS/MSDS ad hoc authoring
SDS/MSDS software solutions
SDS/MSDS distribution
SDS/MSDS translation
SDS/MSDS review
Industries
Chemicals products
Flammable products
HQ Address: 3423 Piedmont Rd NE, Atlanta, GA 30305, United States
Global MSDS
Global MSDS is an SDS software supplier, they offer both Windows-based and cloud-based solutions. Today, as it's often the case, the cloud-based version is simpler and user-friendly.
The company uses Unicode to support global languages in more than 35 countries. Their software also contains a variety of symbols, such as hazard and risk symbols.
Even though they are an SDS software provider, they also offer consulting services. The company has technical teams and consultants to provide a professional interpretation of REACH, CPL, and GHS requirements.
In addition, while an SDS generally costs around USD 300 to 500, Global MSDS sells its SDS software for a price of USD 500 to 950.
Services
SDS software
SDS consulting
HQ Address: Rotterdam House, 116 Quayside, Newcastle upon Tyne, UK
Enventure
Enventure is an ISO 9001 and ISO 27001 certified company that has served over 300 businesses across five continents.
The company provides product engineering, procurement, and compliance solutions, among other services. Its compliance solutions are relevant for several regulations, including the following:
Enventure helps businesses to compile, analyze, organize, and adapt documents to their required specifications. Its SDS services include authoring, indexing, maintaining, and updating SDS as necessary.
The company also carries out hazard evaluations to ensure that its customers comply with health and safety regulations by creating and updating SDS to conform to the requirements of:
REACH Regulation
CLP Regulation
Globally Harmonized System (GHS)
United States Occupational Safety & Health Administration's (OSHA) Hazard Communication Standards
Services
SDS Sourcing from suppliers
SDS indexing and mapping
SDS/MSDS Authoring Services
Hazard Evaluation
SDS Hazard label statement preparation
Support for SDS management in tools like Wercs® and SAP EHS®
Industries
Hi-tech electronics
Automotive
Construction
Energy
Industrial
Medical
HQ Address: Pease International Tradeport, 125, One, New Hampshire Avenue, Portsmouth, New Hampshire, United States
SDSpro
SDSpro, an industry-leading provider of chemical management services, offers SDS solutions for multiple industries. It creates its software for managing SDS, also called SDSpro, in 1995.
Businesses can use SDSpro's "all-in-one" programs to maintain an accurate and up-to-date chemical inventory with current Safety Data Sheets. The software is especially helpful for businesses that seek to streamline SDS administrative tasks and reduce costs.
SDSpro also helps manufacturers retain SDS and MSDS database revisions. It hosts the SDS online and updates the relevant indexing per every revision to maintain the availability of updated documents.
SDSpro assists businesses in complying with regulations such as the following:
Companies such as NASA and Union Pacific Railroad have used SDSpro's services.
Services
SDSpro Software
SDSpro training
GHS SDS authoring services
SDS acquisition and indexing services
Onsite chemical Inventory
SDS entry and updating
HQ Address: 1300 East 68th Avenue Suite 208 A, Anchorage, Alaska, United States
HSI
HSI has provided compliance solutions, training, and safety management to more than 22,000 businesses across 71 countries around the world. It claims to offer a "one-stop" solution for businesses needing to organize and report their Safety Data Sheets. Its SDS services include authoring and consulting.
HSI's SDS authoring team assists businesses in creating "globally compliant" Safety Data Sheets by offering them its services and software support.
SDS Process
The company summarizes its SDS management process into the following steps:
1. Import – HSI receives, scans, and indexes existing SDS, if available
2. Inventory – HSI visits businesses and inventories their chemicals
3. Scrub – HSI cleanses data to accurately inventory the chemicals
4. Tailor – HSI creates tailored solutions for businesses
5. Test – HSI ensures everything works as intended
6. Train – HSI trains businesses and their teams in SDS management
7. Deploy – HSI's customer care team delivers peace of mind for businesses
Companies such as Coca-Cola, Mcdonald's, and Kraft have used HSI's services.
Services
SDS management
SDS authoring and consulting services
SDS pre-management on-site inventory (OSI) audit
Industries
Construction
Food
Manufacturing
Oil and gas
Public safety
Retail
Company information
Year of Registration: Not provided
HQ Address: 1450 Westec Drive, Eugene, Oregon, 97402, United States