Planning to import lunch boxes, drinkware, cutlery, or other food contact materials to Australia? In this guide, we introduce you to AS 2070:1999, AS 4371:2012, lab testing, labeling and other requirements when importing and selling food contact materials in Australia.
Mentioned Products
Food packaging
Plastic containers
Plastic bottles and jars
Ceramic bowls
Ceramic knives
Ceramic cutting boards
Ceramic mugs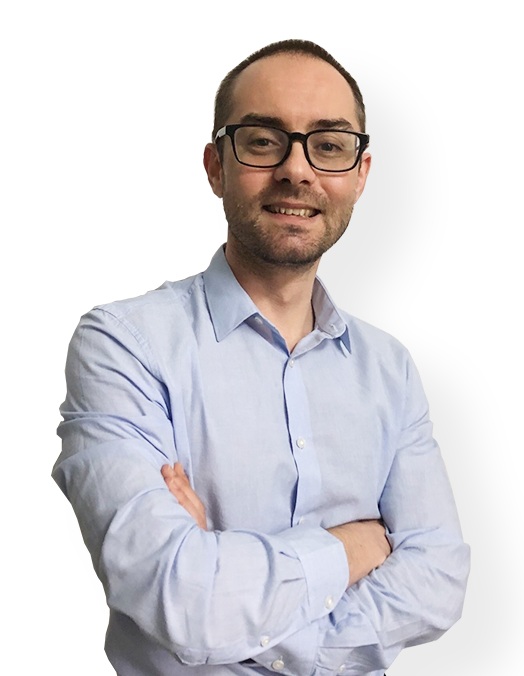 Do you need help with product compliance? (EU & US)
Request a free consultation call today with Ivan Malloci to learn how we can help you with:
Product Requirements Lists
Product Certification
Product & Packaging Labeling
Lab Testing
AS 2070:1999 Requirements for Plastic Food Contact Materials
AS 2070:1999 is an Australia standard that applies to food contact materials that are made of plastics materials, such as resins, granules, and powders. Applicable products include:
Plastic packages
Plastic food and beverage containers, lunch boxes, water bottles, and jars
Plastic wrapping materials
Plastic utensils
Note that the standard refers to both US FDA 21 CFR and EU FCM regulations. It also states that new plastic material shall be in compliance with food contact polymers requirements in the US and EU.
AS 4371:2012 Requirements for Ceramic Tableware
AS 4371:2012 is an Australian standard that regulates ceramic tableware. The standard specifies the maximum permissible migration degree of heavy metals such as lead and cadmium from ceramic tableware. The following are examples of products for this kind:
Ceramic bowls
Ceramic knives
Ceramic cutting boards
Ceramic mugs
Food Standards Code
The Food Standards Australia New Zealand (FSANZ) is an agency established by the Food Standards Australia New Zealand Act 1991 (FSANZ Act). FSANZ developed standards for food and food contact materials in Australia and New Zealand.
The agency established the Australia New Zealand Food Standards Code in 2000, which develops standards that regulate the use of ingredients, additives, and some edible chemicals in food and food contact materials, labeling requirements, and quality control system during food production and processing.
For food contact materials, this code specifically regulates food, food packaging, and more.
Food Packaging
The Code sets out requirements for food packaging materials in Standard 1.1.1-10 (11). It requires that substances used in packaging materials in contact with food must not pose any harm, distress, or discomfort to the human body. Examples of restricted articles include
Moisture absorbers
Mold inhibitors
Oxygen absorbers
Promotional materials
Writing inks on the package
In addition, the Code also specifies the acceptable maximum levels of heavy metals, non-metal substances, and natural toxicants contained in food in Standard 1.4.1. Restricted substances include
Lead
Tin
Acrylonitrile
Vinyl chloride
Erucic acid
The Code also elaborates on the use of recycled and reused materials for food contact materials, given that such materials do not contaminate or change the nature of the food in an unacceptable way and also properly sanitized after recycling.
Food Processing Aids
The Code restricts the use of food processing aids, which are defined as substances that alter the composition or nature of the food for technical purposes. Only substances listed in Schedule 16, Section S16-2, and Section 18 of this code can be used during food processing and within the food and its packaging.
Beneath are examples of permitted substances:
Antifoam agents
Ion exchange resins
Lubricants and release agents
Processing aids for water
Microbial control agents
Lab Testing
Testing Methods
Food contact materials regulations typically involve migration testing, in order to assess the amount of transfer of substance from the product – or packaging – into the food or beverage.
Here some standards and regulations relevant for FMC in Australia:
AS 2070:1999
AS 4371:2012
21 CFR Parts 170:199 (US)
Directive 96/11/EC (EU)
Testing Costs
The cost to conduct a set of lab tests for food contact materials can range from a few hundred to several thousands of dollars, depending on the type of tests you choose. The price can also be affected by the material and quantity of the tested product.
List of FCM Testing Companies
SAI Global
SGS
TÜV
Intertek
State Regulations
Western Australia: Health (Food Hygiene) Regulation
Food contact materials, including food and beverage containers, household appliances that are made of glazed ceramic or glass should comply with the British Standard 6748:1986 in the territory of Western Australia. The standard sets limitations on the amount of metal migration to food.
This standard was first referred to in the Health (Food Hygiene) Regulation 1993, which was repealed in 2009. However, British Standard 6748:1986 is still relevant to Western Australia.
FAQ
Does Australia accept FCM compliance with EU food contact materials standards?
Although Australia doesn't directly accept EU FCM regulations, Australian Standard AS 2070-1999 explicitly refers to several EU directives such as Commission Directive 96/11/EC relating to plastic materials and articles intended to come into contact with foodstuffs, and others.
Does Australia accept FCM compliance with USA (FDA) food contact materials standards?
Australian Standard AS 2070-1999 for plastic food contact materials explicitly refers to FDA's regulations on the same subject, such as 21 CFR Parts 170:199, and requires the compliance of such products.